British Graffiti Artist Saves Christmas
Vandalizing vandalism for the sake of the children. Sometimes, a little holiday cheer takes a vaguely illegal act.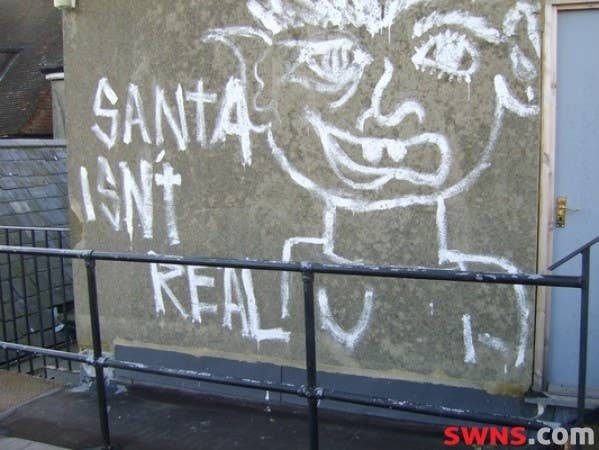 In the English town of Whitstable in Kent, a Grinch with little artistic talent took it upon themselves to ruin Christmas for the local children. The scrawl was created on a wall in the middle of town, angering parents and traumatizing kids.
But Santa wasn't going to stand for this kind of slander. A graffiti artist, known only as Catman, brought the truth of St. Nick in the night last weekend, restoring faith and beautifying an otherwise ugly display of vandalism.