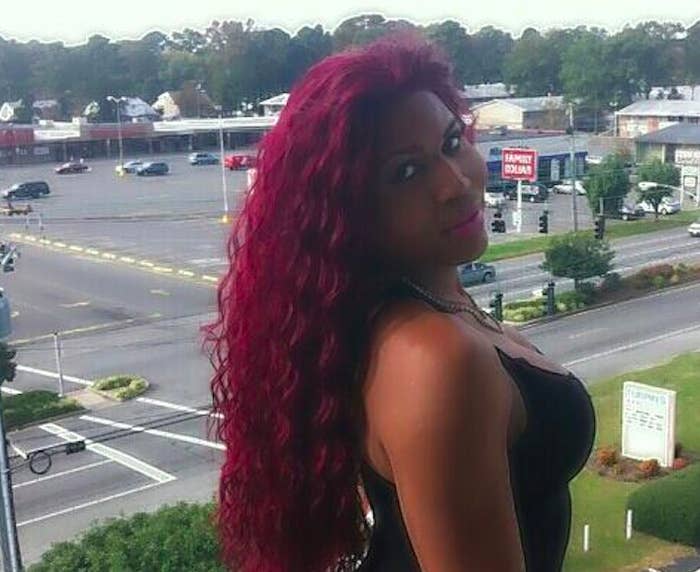 Two transgender women of color who were killed within a week and a half this month — one in Virginia and another in Texas — are highlighting a trend amid a national epidemic of transgender homicides: police and media misgendering the victims as men. One article in Virginia also hit a nerve with LGBT advocates by dwelling on prostitution, even though prostitution had no apparent connection to the homicide.
Thirty-year-old Lamia Beard was found fatally shot on Jan. 17 in Norfolk, Virginia. During a phone interview with BuzzFeed News, the police investigating her homicide referred to her exclusively as a man. Police misgendered her in official press statements as well.
"It was kind of shocking when the murder happened, because they saw the body, and they could see she was transgender," Beard's sister, Kiara Parker, told BuzzFeed News. Parker said her sister had lived as a woman for a decade. "I wondered why they called her male when they could obviously see she was a transgender woman."
Most galling to Parker, however, was the media coverage, particularly an article in the Virginian-Pilot that called her sister a man and implied prostitution was a factor in her death — without presenting facts connecting prostitution to the homicide.
"Transgender prostitutes are known to frequent the stretch of commercial and industrial buildings where Beard was killed," the newspaper wrote, adding that those prostitutes are "men dressed as women." The article, by reporter Scott Daugherty, went on to name two prostitution-related charges against Beard from 2005 and 2007.
"The harm of the media misgendering and victim-blaming is that it sends a message to the public that these homicides are not as serious, and that somehow transgender people deserve it," Chai Jindasurat, who coordinates programming with the National Coalition of Anti-Violence Programs (NCAVP), told BuzzFeed News.
A national report on hate violence last May by NCAVP found that transgender women of color were the victims of 67% of all hate-motivated homicides against LGBT people in 2013. In December of 2014, BuzzFeed News reported that three transgender women of color were killed in Los Angeles within the previous six months.
"We were mourning our loved one, and we woke up in the morning to read about these 10-year-old charges in the Virginian-Pilot," said Parker. "I don't think the article ever had to mention that, because it had nothing to do what happened." Parker said she was was worried readers "would assume that was … why Lamia was killed."
The reporter and an editor at the Virginian-Pilot did not respond to questions about why the article dwelled on prostitution and referred to Beard as man. A clarification posted online said Beard was a transgender woman, not a man, but the piece maintained language about "men dressed as women," prostitution, and Beard's past charges.
Sean Smith, a board member of the Virginia Anti-Violence Project, told BuzzFeed News, "We think that victim-blaming and using someone's criminal record is an attempt to distort their character and their identity as a transgender person of color."
Officer Daniel Hudson of the Norfolk Police Department said police identified Beard with fingerprints that are associated with her male name, which they were legally bound to use. As police continue to search for a suspect in the killing, Hudson said, investigators are circulating "a photograph of Mister Beard and trying to find out anything about him." Asked whether calling a person "Mister Beard" and showing a photo of a woman could complicate an investigation, Officer Hudson said "legal issues" required department officials to refer to Beard as a man.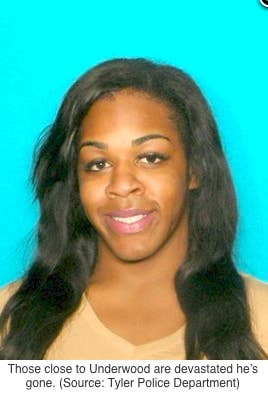 Similar misgendering continued this week with the death of Ty Underwood, 24, who was killed by gunfire in Tyler, Texas, on Jan 26.
KLTV referred to Underwood as a "man," "he," and the birth name Tyler along with a photo in which Underwood presents as female. The picture shows Underwood wearing lipstick, eye makeup, and long hair above the caption, "Those close to Underwood are devastated he's gone."
Misgendering transgender people has been a common complaint of LGBT activists in other states, who say it erodes relations between law enforcement and a population that needs protection.
The pattern of misgendering also makes it difficult to compare the rates of homicides of transgender people to homicides of other demographics in the U.S. NCAVP's Jindasurat said that may result from flawed record-keeping by law enforcement agencies, which often fail to report the gender-identity of transgender victims. An FBI hate-crimes report released this year found only 33 transgender hate-crimes, far below any plausible figure.
The NCAVP issued a comprehensive report in May that found 344 transgender people were the victims of hate-motivated violence in 2013. That was up from 305 the year before. The group found 13 transgender people in the U.S. were killed that year in bias attacks.
Underwood's roommate told KYTX, which did correctly identify Underwood as a woman, "This has to be a hate crime, this has to be a hate crime, nothing else because that was an upstanding person with a good heart."
However, police have not identified a suspect in the homicides of Beard or Underwood, and neither case is classified as a hate crime at this time.