Actresses Respond To Sexist Hollywood Casting Descriptions
Break down the breakdown.
by
,
We brought in a bunch of actors under the pretense that they would be auditioning for a video. Little did they know, they were already in the video discussing how ridiculous character breakdowns are for women.
A character breakdown is a summary sent to actors to prepare for their audition.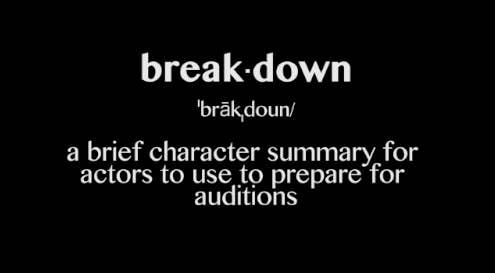 Often, the ones used for female characters are ridiculously sexist.
Sometimes the characters don't have names, but instead are called "Hot Girlfriend" or "Hot Girl."
Without a doubt, the breakdowns typically focus on looks.
Most of the time the breakdowns are just WTF?
Sometimes they'll even ask the actors to wear certain clothing.
It gets even trickier when the roles are for women of color.
After seeing tons of breakdowns like this, it's hard not to become numb to it.
But perhaps it contributes to a sense of inadequacy women feel within the business.
And a sense of inadequacy for women in general.
This is more than an actor's struggle, this is a woman's fight.