1.
Big Ben: Does the same thing as a watch.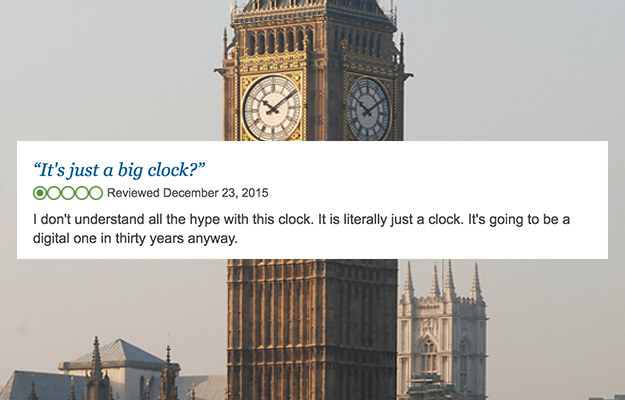 2.
Mosque-Cathedral of Cordoba: Needs higher ceilings.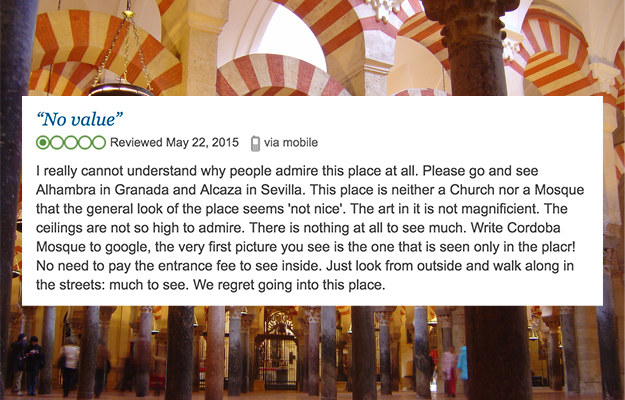 3.
Great Wall: I didn't like how great it was.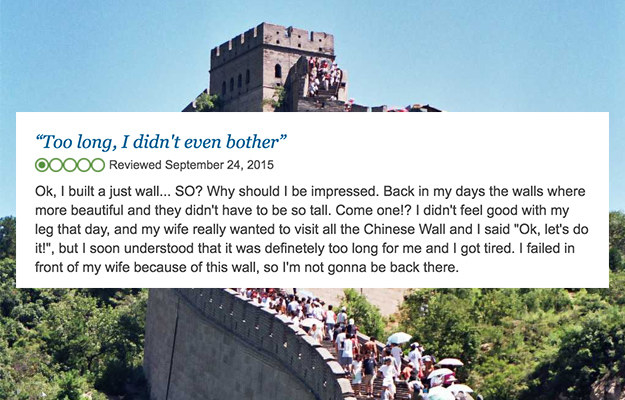 4.
Christ the Redeemer: It's just concrete.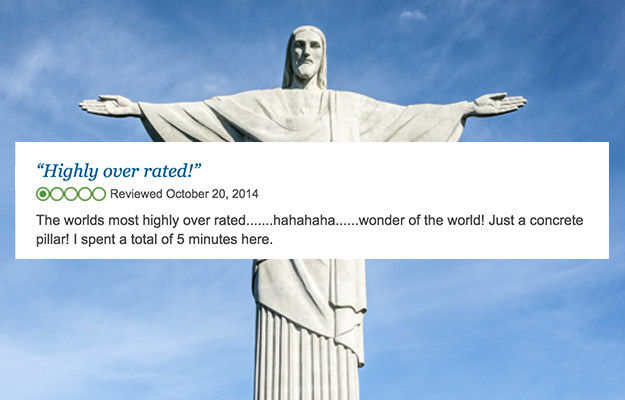 5.
Sydney Opera House: More concrete!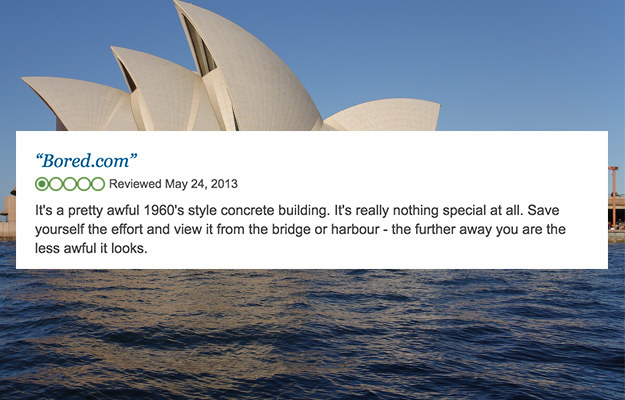 6.
Taj Mahal: Not elaborate enough.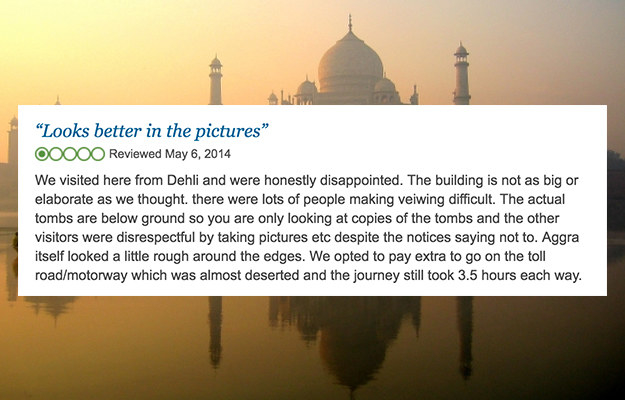 7.
Golden Gate Bridge: As dull as the city it's in.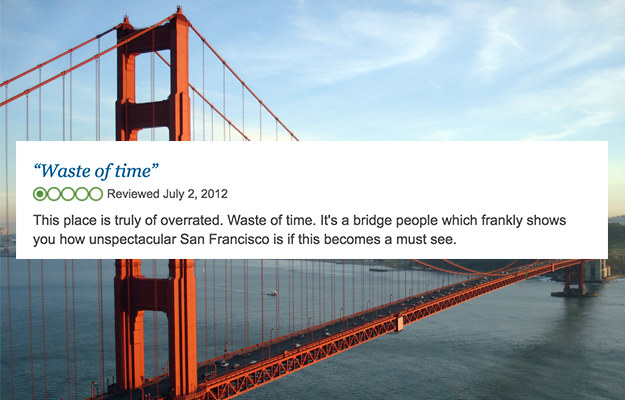 8.
Alhambra: Geometry?!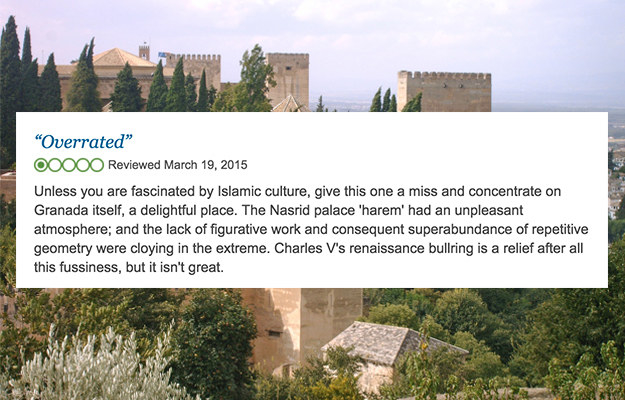 9.
Hagia Sophia: Where's the wonder?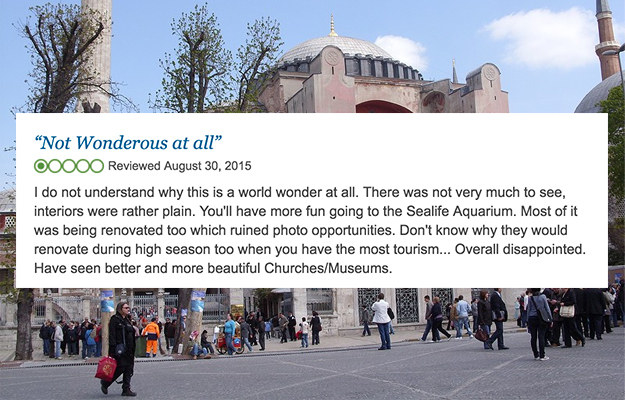 10.
Angkor Wat: You call that a sunrise?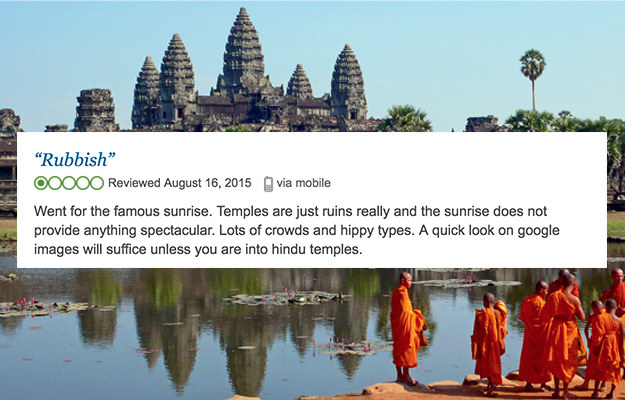 11.
Acropolis: Very unimpressed.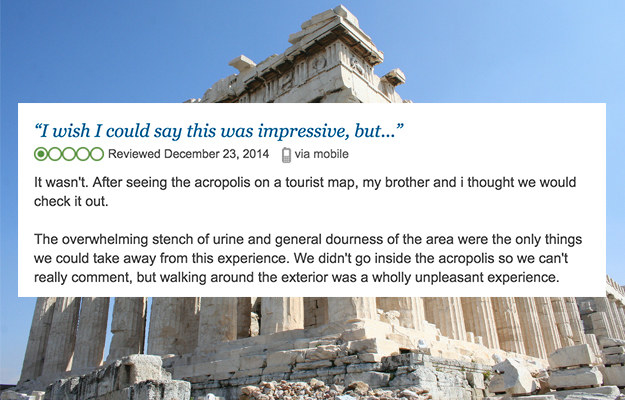 12.
Eiffel Tower: What an eyesore.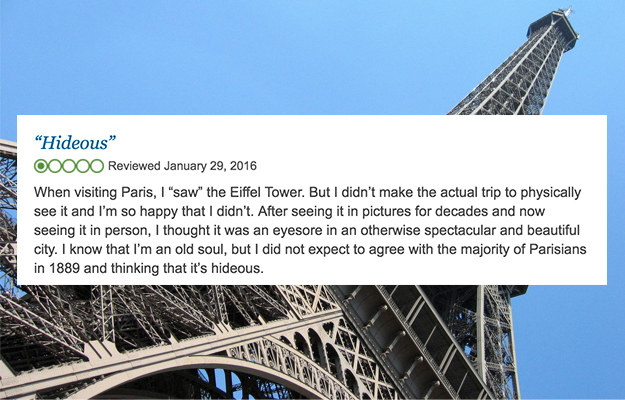 13.
Burj Khalifa: It's just looking out a window.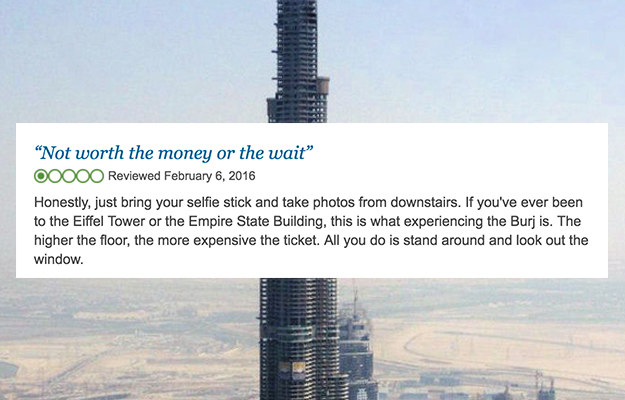 14.
Notre Dame: Europe's ugly stepsister.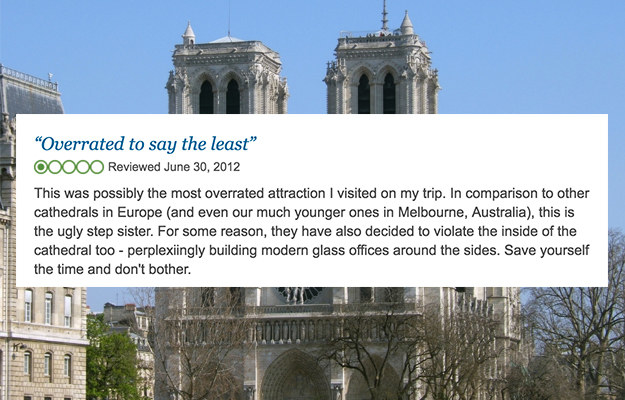 15.
Church of the Savior on Spilled Blood: Get a better designer.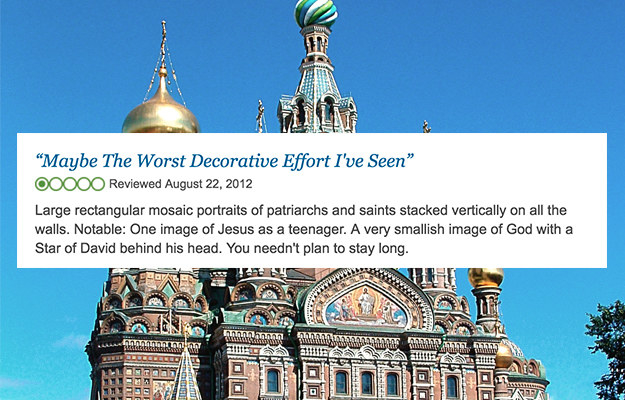 16.
Wat Pho: Very big and golden...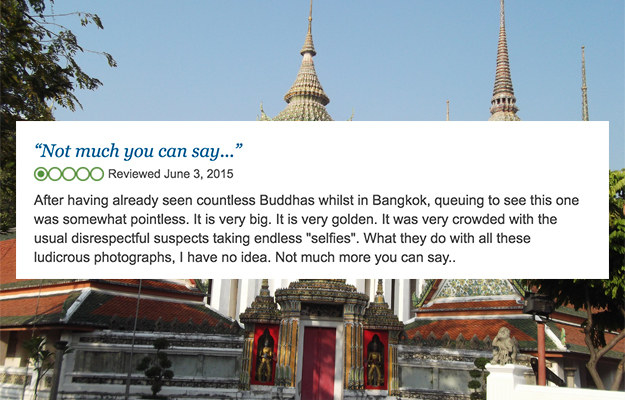 17.
Grand Place: Lackluster architecture.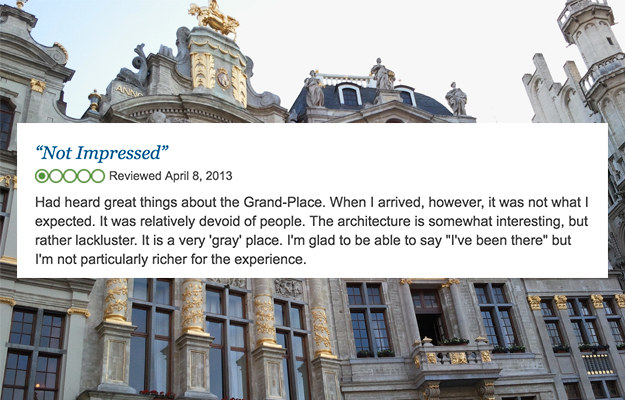 18.
Fushimi Inari-Taisha: Same thing over and over.
19.
Lincoln Memorial: Waste of space.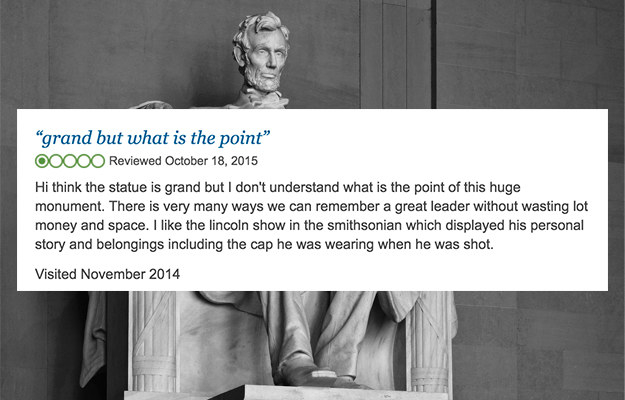 20.
Duomo of Milan: It's a trap!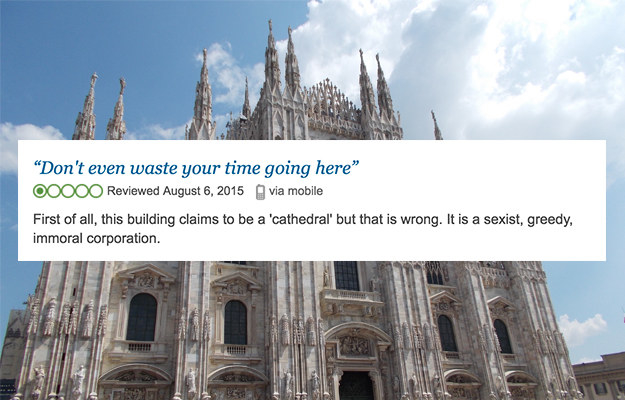 This post was created by a member of BuzzFeed Community, where anyone can post awesome lists and creations.
Learn more
or
post your buzz!