Take a moment to think back to your childhood. What did your playhouse look like? Was it something standard and plastic like this?
Or maybe wooden and lifted off the ground?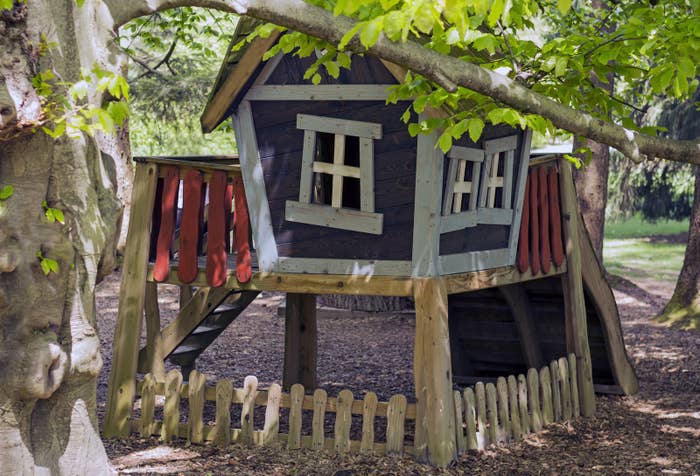 Perhaps the detailing actually made your playhouse look like little elves could live inside.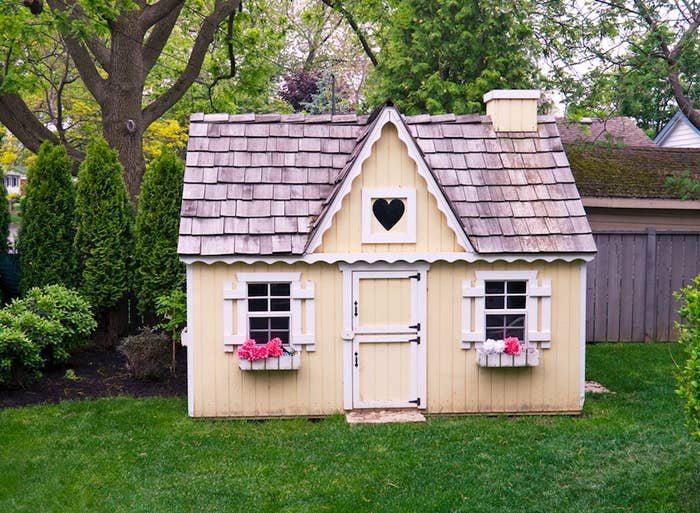 Whatever the case may be, get ready to have some real childhood FOMO, because Adam Boyd of Highland, Michigan, just built the greatest playhouse of all time. This 24-foot-fall, two-story playhouse is what children's dreams are made of, honestly.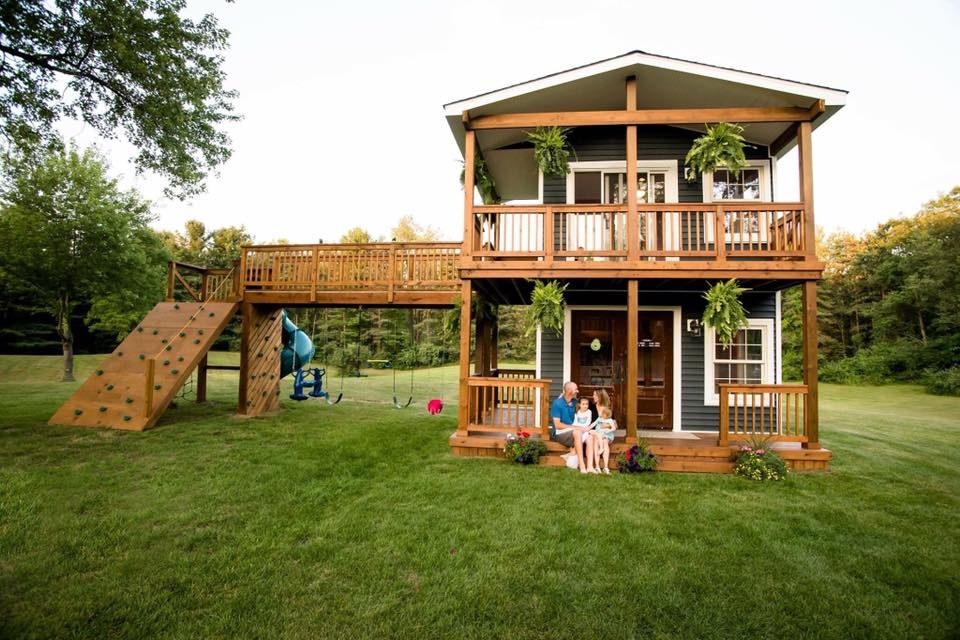 Boyd, who is president of ATB Building Inc., built the playhouse for his two daughters Avery and Violet.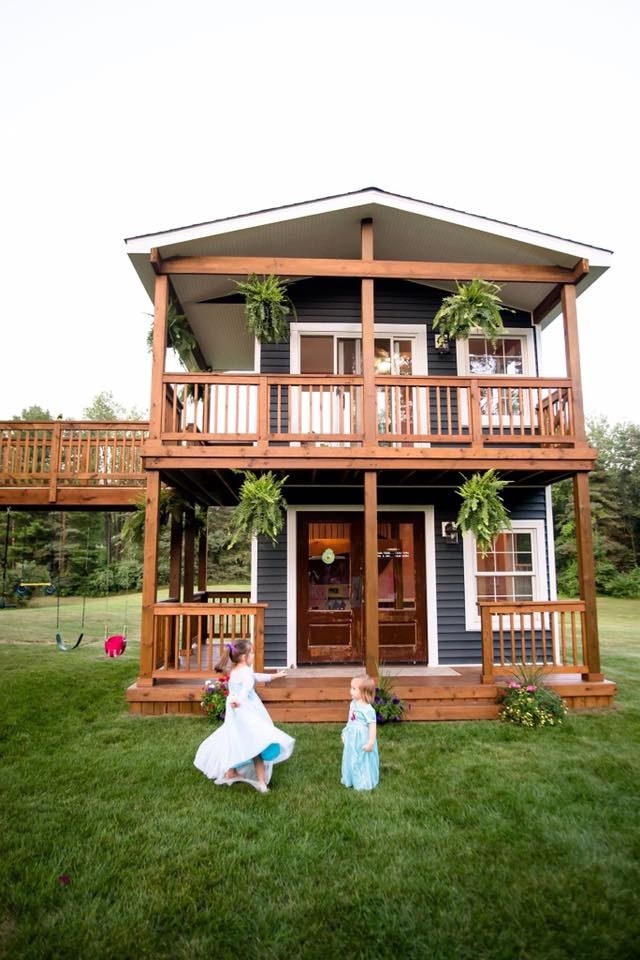 On the outside, the playhouse features a rock wall, a swing set, and a slide.
Oh, and on the inside? Just a few things like a dining room table, play kitchen, couch, chalkboard walls, and an additional loft!!! You know, totally average playhouse details.
Honestly, these kids are living the life I wish I had now.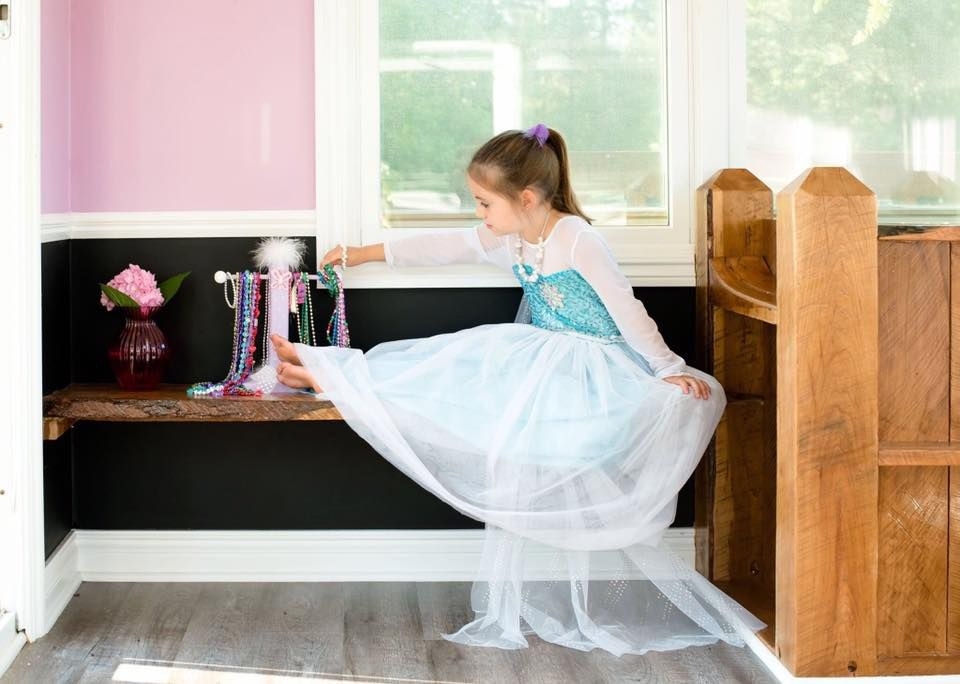 Anyone else wish their actual home or apartment looked as good as this playhouse?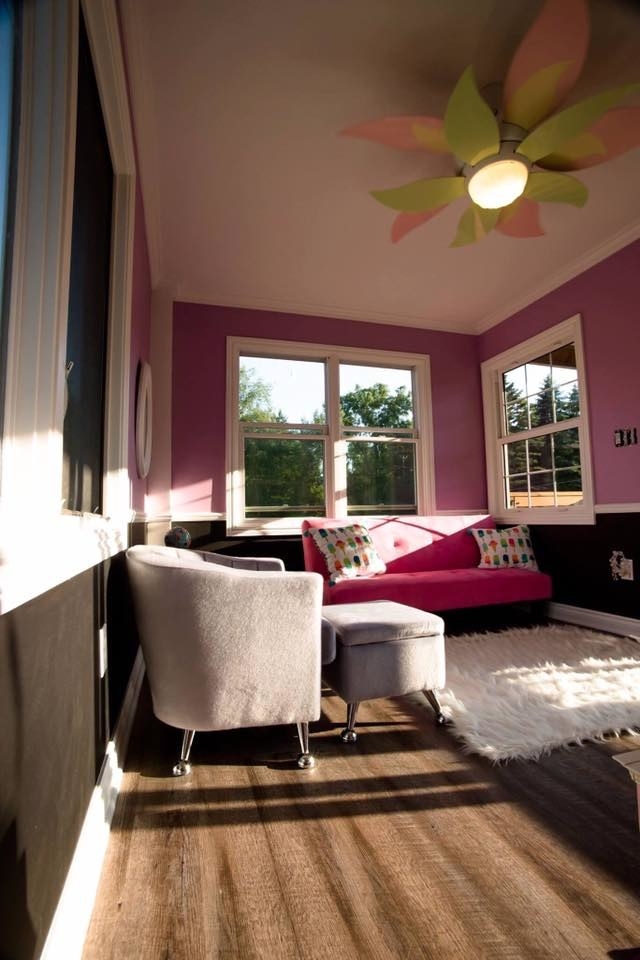 Kudos to you, Adam Boyd, for being the ultimate handy dad.