Dear citizens of planet Earth, please give me your undivided attention, because Kit Harington and Rose Leslie are freakin' engaged!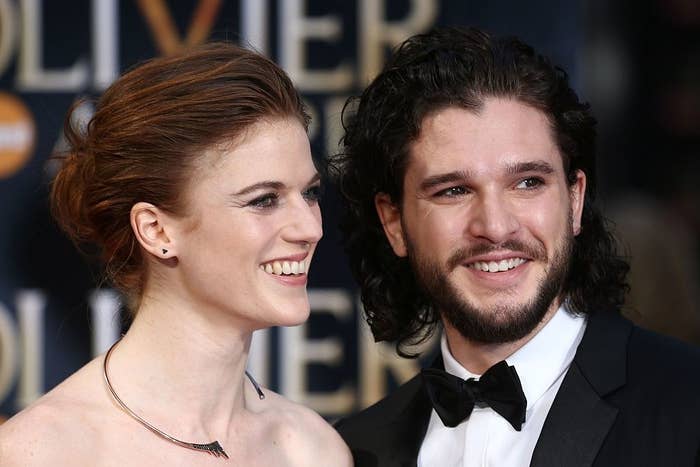 The two have been dating since around 2012, and after previous engagement rumors earlier this year, the two have finally made it official, a source told People.
Even my icy cold heart is melting at the thought of Jon Snow and Ygritte getting married.
Needless to say fans of the show are definitely excited.
I mean, their engagement practically lends itself to hundreds of Game of Thrones jokes.
And of course a few people had some stark comments on the whole ordeal.
Okay, you are officially released from reading this piece, but I hope you spend the rest of your day with a full heart thanks to this news. Carry on.