As if Rita Moreno winning an Emmy, Grammy, Oscar and Tony isn't enough to elevate her to queen-level status, Moreno showed up to the red carpet for the 90th Academy Awards rocking the exact same dress she wore the night she won her Oscar in 1962.
During an interview with Ryan Seacrest, Moreno explained that the dress was made out of an obi, a sash normally used as a part of traditional Japanese kimonos.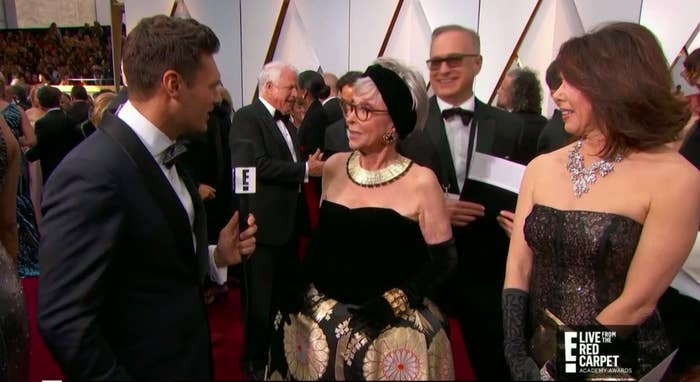 Moreno told Seacrest that the dress has been "hanging in her closet" since the night she won an Oscar for her role as Anita in West Side Story.
So forget about the stigma around repeating outfits. If Rita Moreno can wear the same dress over and over again, so can you.