Kim Kardashian announced today that her makeup line KKW Beauty will finally release concealer kits on March 23 after nearly eight months of experimenting with formulas.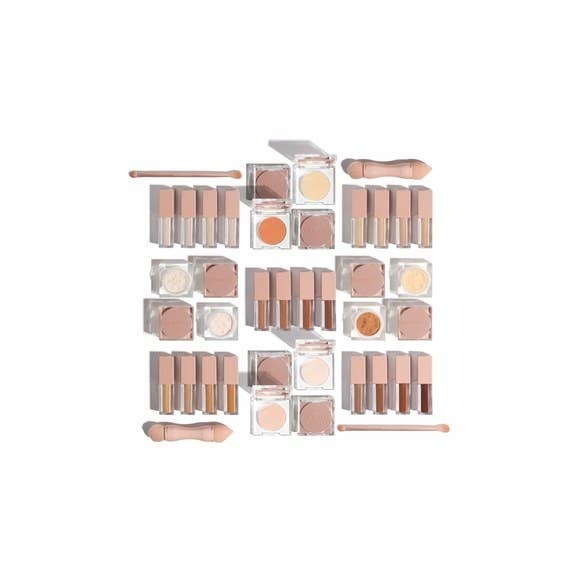 The liquid concealer will come in 16 different shades, which is huge, considering KKW Beauty was originally criticized for only offering eight shades of contour sticks.
The new colors are broken up into four main categories: light, medium, dark, and deep-dark. "For each category, we have two cool options and two warm options, so I feel like there will be something for everyone," Kim said.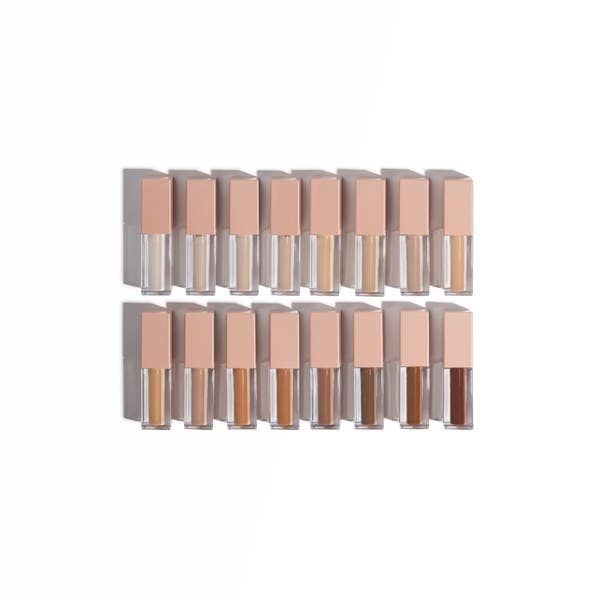 Along with adding more diverse makeup shades, the ad campaign for the new concealer features women of different ages, skin tones, and body types.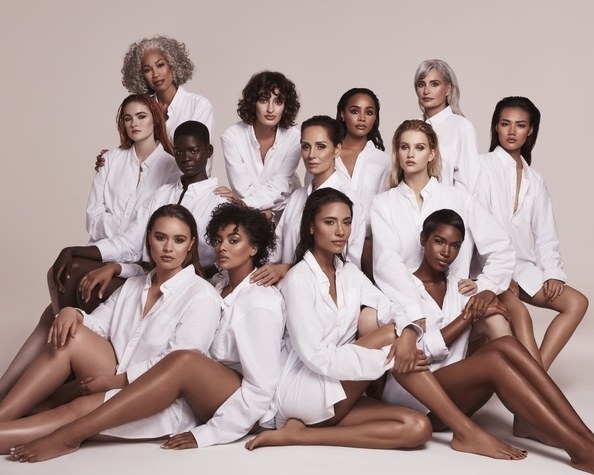 The campaign also shows Kim posing alongside her grandmother, M.J., and everyone's favorite momager, Kris. I honestly haven't seen a trio this iconic since Destiny's Child.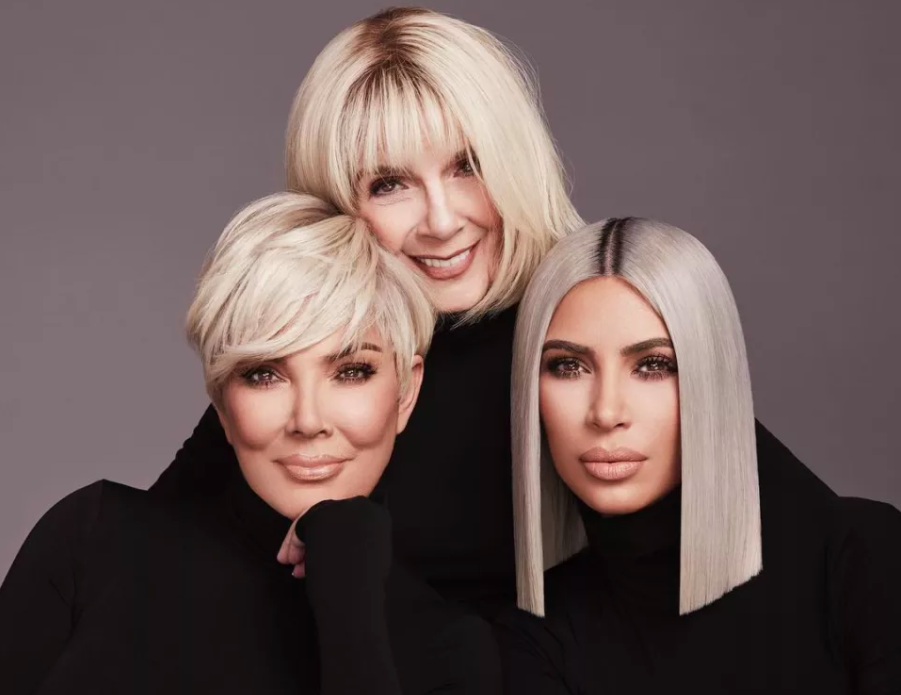 The makeup looks absolutely flawless and I'm convinced a strong selfie game is powerful in the Kardashian-Jenner gene pool.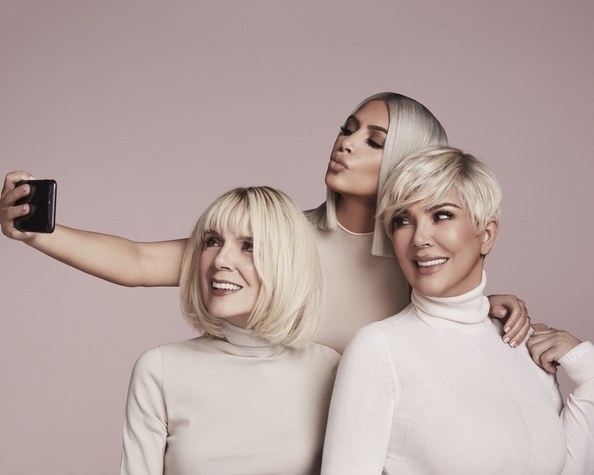 Each product will be available for $18, or, you can be bad at budgeting like me and buy the full bundle, which also includes two brushes, for $80.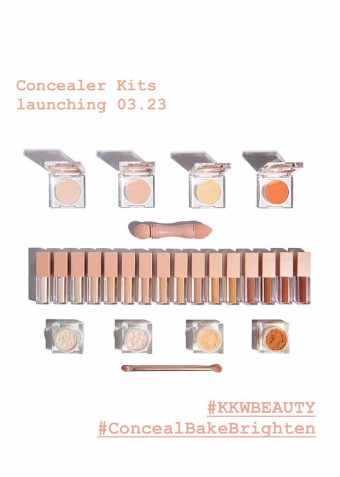 There's a good chance these bundles will sell out, so make sure to set your alarm for 12 p.m. on March 23 if you want to get your hands on a concealer kit!