Choosing a wedding venue can be stressful, but James Sissom and Ashley Schmeider had their sights set on one magical place — Mount Everest.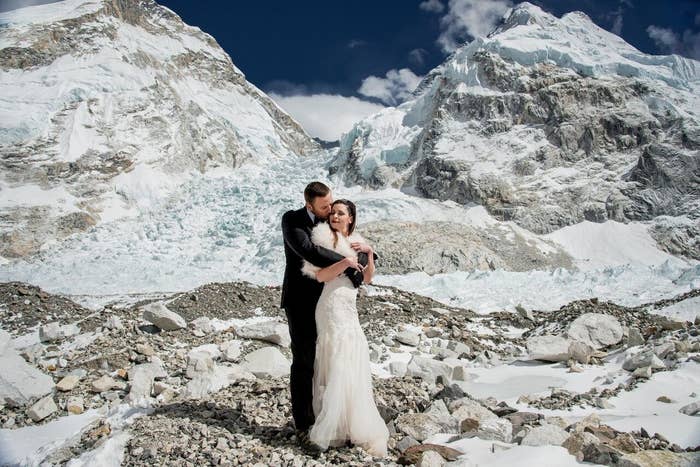 While the images are stunning, the hike to their final destination was anything but glamorous. The whole journey was captured by adventure wedding photographer Charleton Churchill.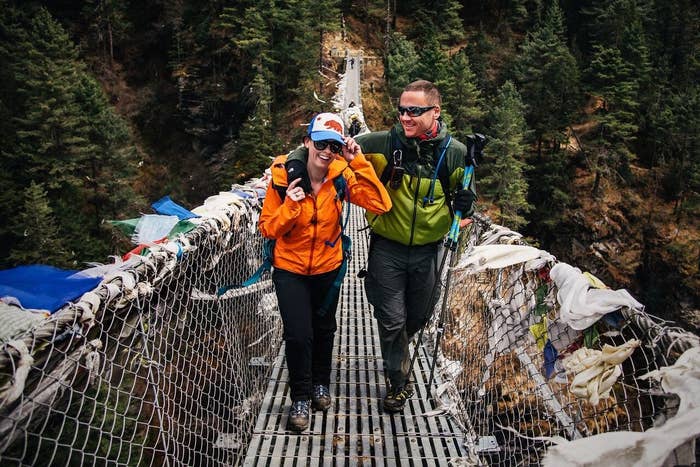 According to Churchill, the key to adventure weddings is to find a photographer who puts safety before the shot.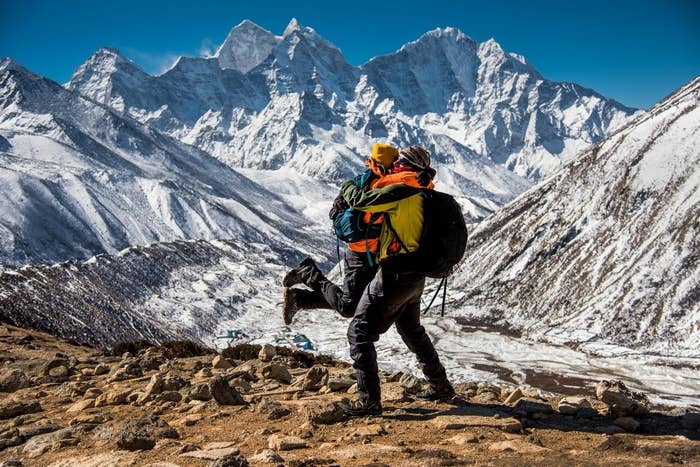 When the group finally reached the base camp, they only had an hour and a half to eat, change, and get married. Despite the time crunch, the couple was still able to fit in the traditional first look photograph.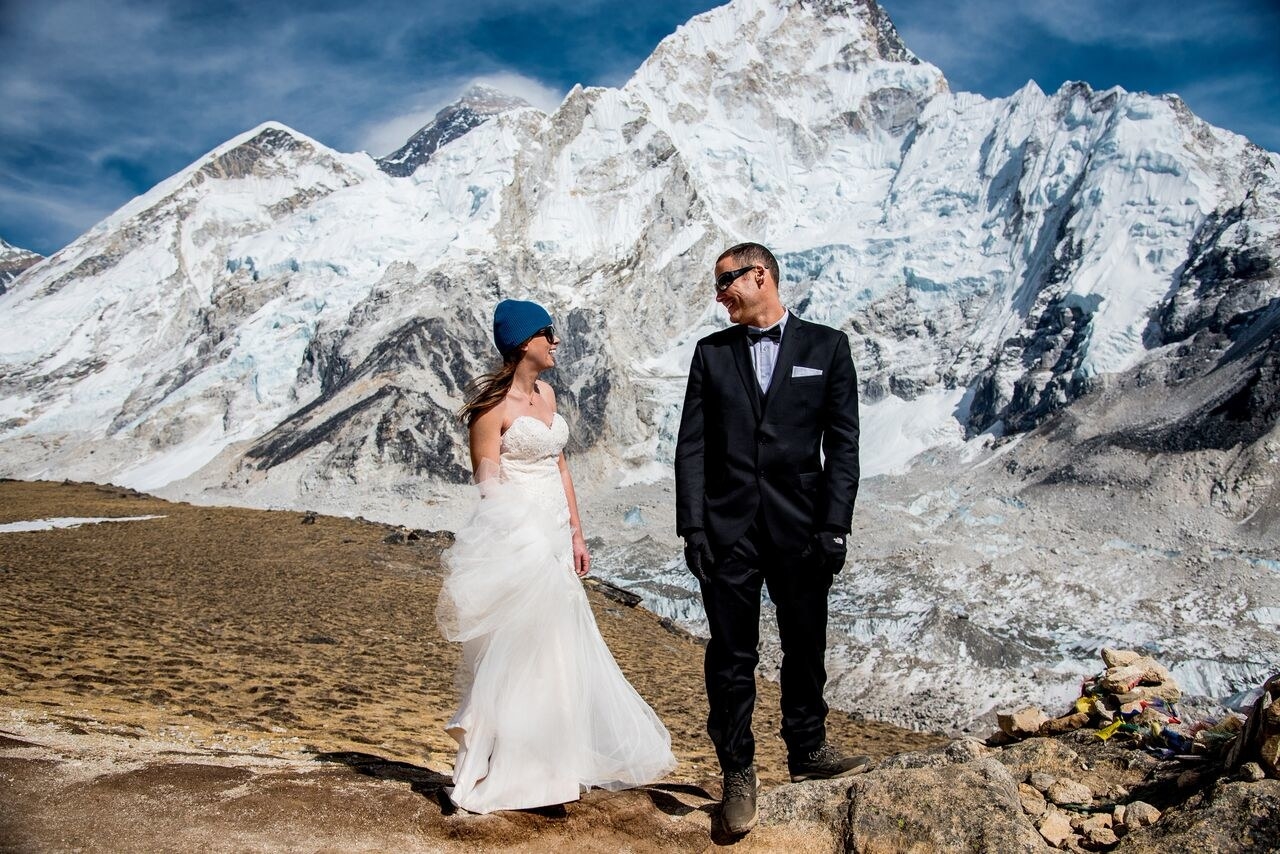 Even with all the elements against them, the couple had the most magical wedding and turned out a gorgeous photo shoot. Just look at these flawless pictures.