Swansea City took on Manchester United yesterday at the Liberty Stadium in Swansea.
The home side won the game 2-1, but the real winner on the day was a young Swansea mascot.
This is exactly when he first spots Rooney...
Look at his jaw drop!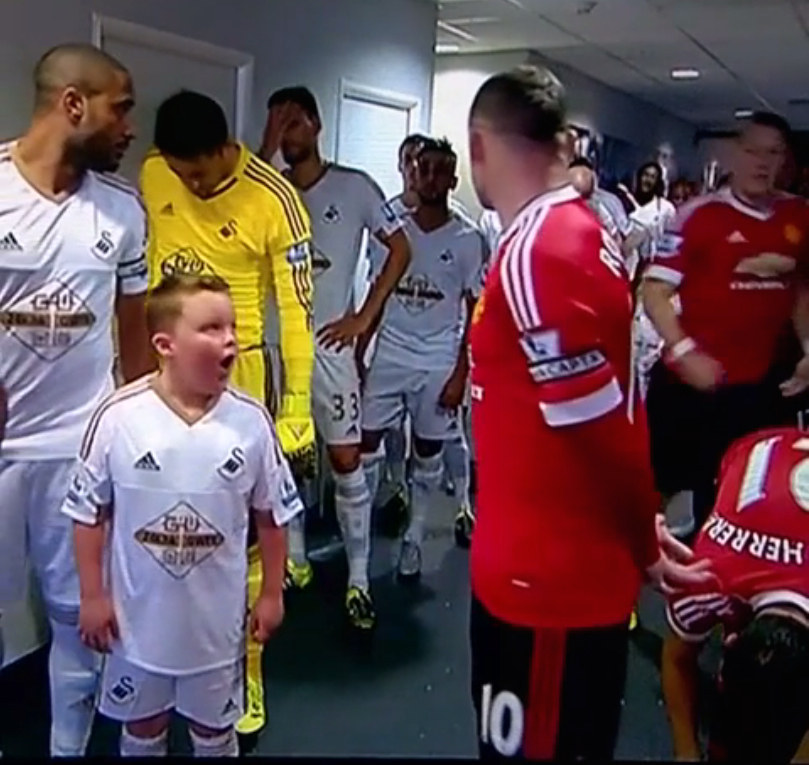 Kudos to you, kid. Kudos.