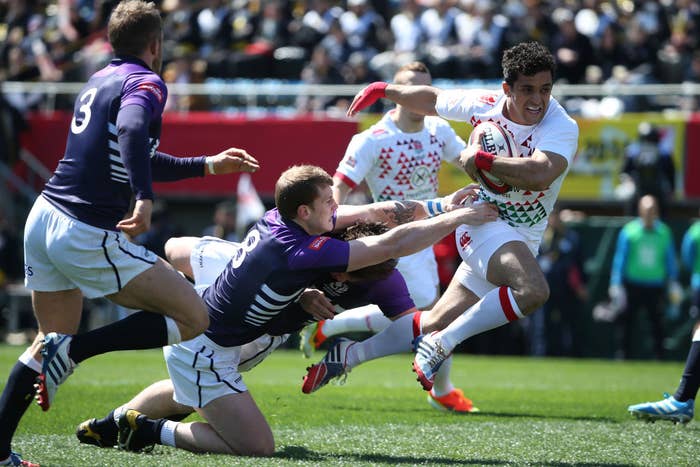 The 23-year-old, from Essex, becomes the first out professional English rugby union player.
Stanley, who comes from a famous rugby family, played for Saracens, as well as for England U16 and U18. He is currently playing for Ealing Trailfinders.
In the Sunday Times interview, Stanley, who realised he may have been gay at age 10 or 11, talked about how he had felt suicidal in the past because of the struggle with his sexuality.
"I was standing on a bridge about four or five years ago, overlooking a motorway in Essex," he said. "However, looking back, the idea that I would jump was ridiculous, but it was as if I was thinking that I could get rid of the pain in one go.
"You are so worried about what people will think, and I thought I couldn't be a macho rugby player the way I was, and there was nothing else I wanted to do with my life."
Stanley also opened up about his five-year relationship with his partner, Laurence.
He said: "I fell in love with him pretty early, but we had issues ourselves because he had only just moved out from his own home after more than 20 years of marriage, and having his own children. He was just finding himself as well. I was really happy with him but if there was a bad day I wouldn't be able to share it with anyone else."
Stanley said former rugby player Ben Cohen, an anti-homophobic bullying campaigner, gave him advice before coming out this weekend, and also spoke of ex-player Gareth Thomas, who came out in 2009.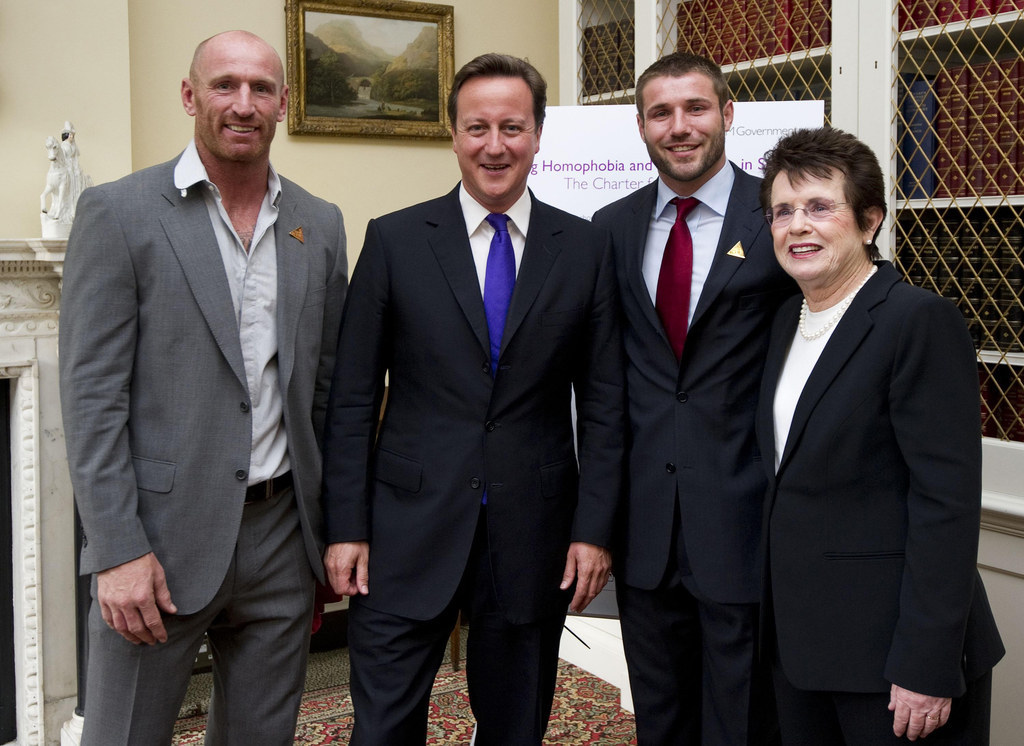 Stanley is getting his own share of praise for his courage, including from his brother, Mike.
Stanley, whose Instagram also reveals him to be a talented singer, said that he is concerned that athletes still find it so difficult to come out.
He said: "It is going to be an issue until more people and athletes come out, until it is not an issue at all. It might take years but hopefully, lots of people will find the courage."