The koalas didn't seem bothered by Ashton's dogs, continuing to brawl in broad daylight in the middle of the walking track.
As the pair battled it out WWE style, a lot grunting and biting took place.
We're not sure who won this round, but we do know there were some serious smackdowns laid.
And you thought koalas sit in trees all day sleeping.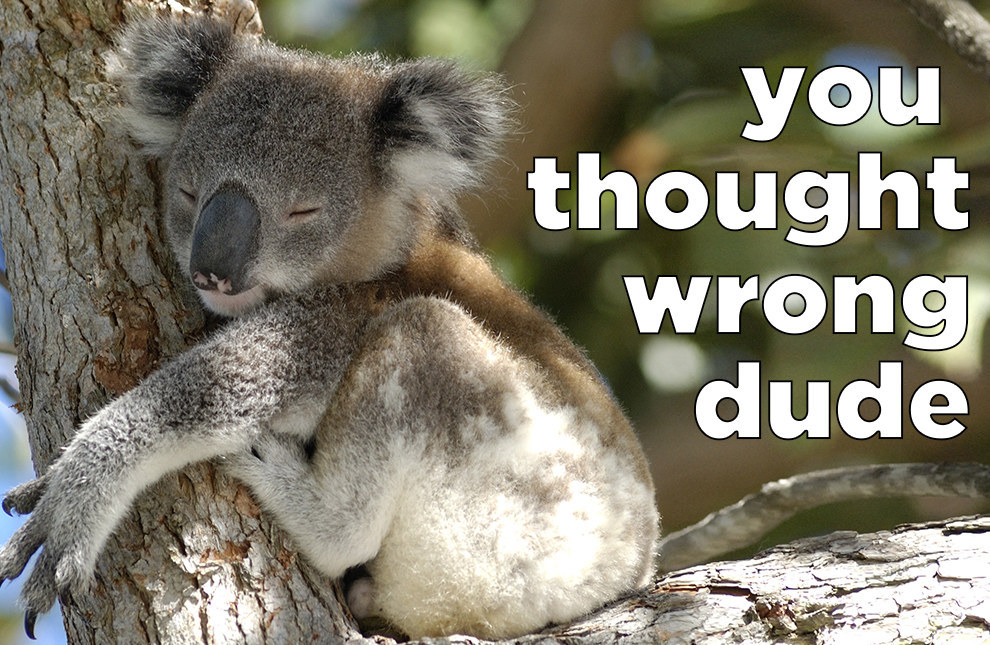 Like BuzzFeed Australia on Facebook