A teenager from the rural town of Maude, Victoria, was shocked to find a koala behind the wheel of his family's Land Rover.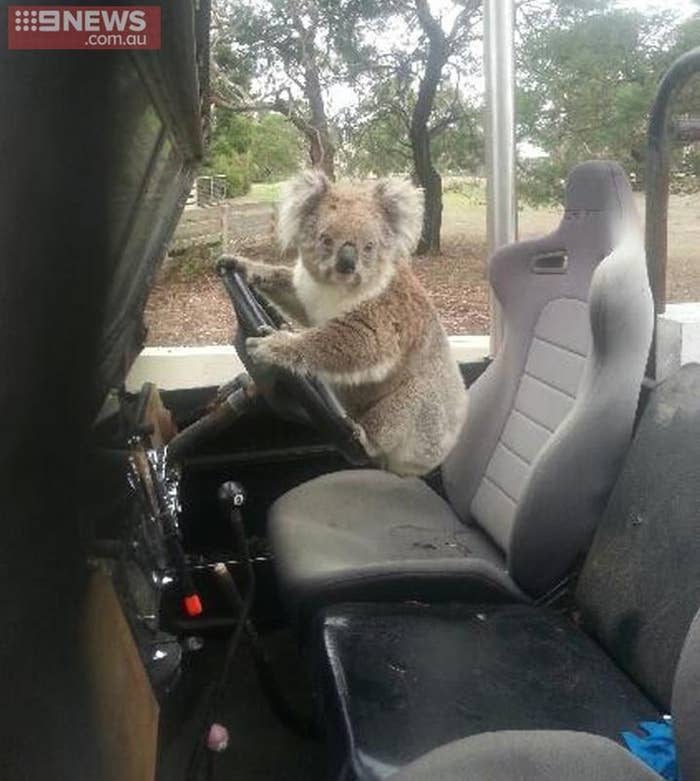 Fifteen-year-old Sam Box was returning home from school when he spotted the potential carjacker propped up in the driver's seat.
Sweet ride!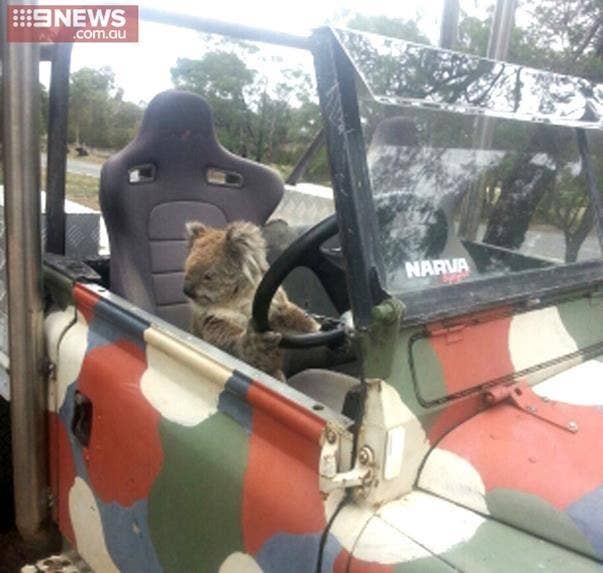 Sam told 9News.com.au that he quickly snapped the photos, before making a bit of noise to scare the koala off.
"It was checking me out as much as I was checking him out."
"I opened the door and he just got out and walked away."
Need a lift, mate?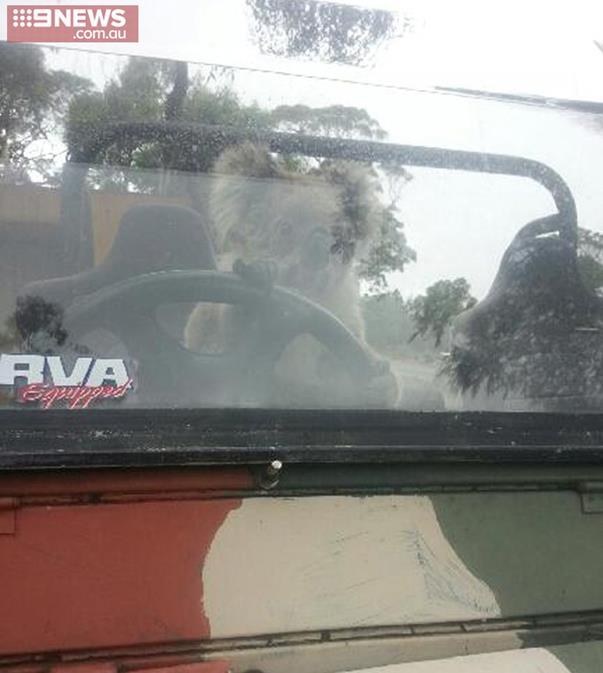 The koala was last seen WALKING into the bush.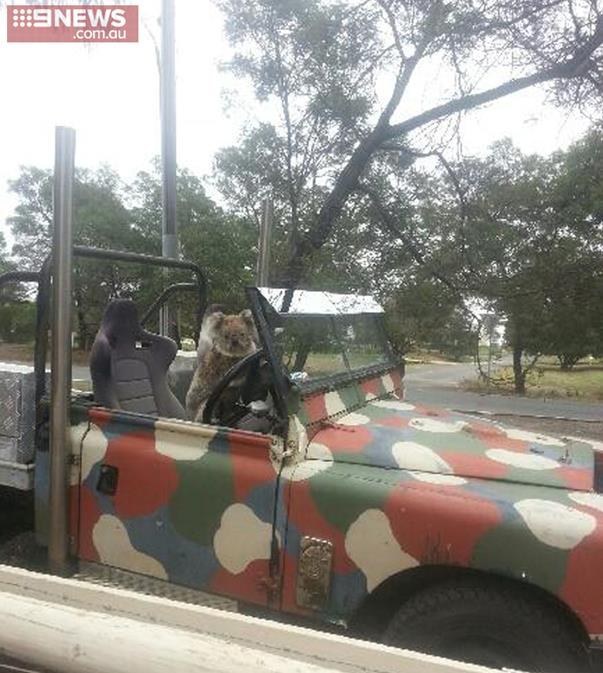 Want more proof that Australia is the craziest place on earth? Sign up for BuzzFeed's "Meanwhile in Australia" newsletter!