Chris Kerrigan told the Daily Mail that she was having a cup of coffee when she noticed the furry friend coming her way, so she whipped out her phone and hit record.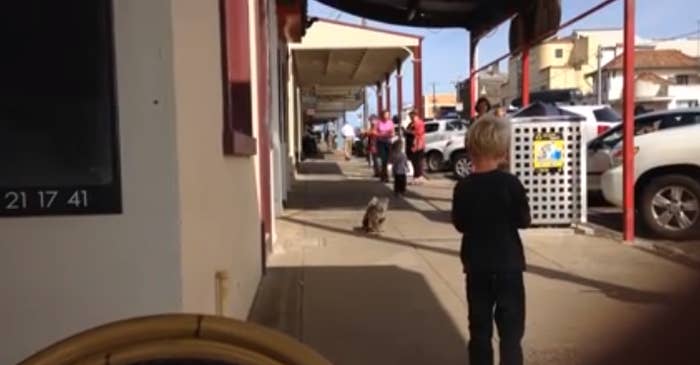 But the cutest moment comes when a little boy wants to take a picture and the koala happily stops and poses.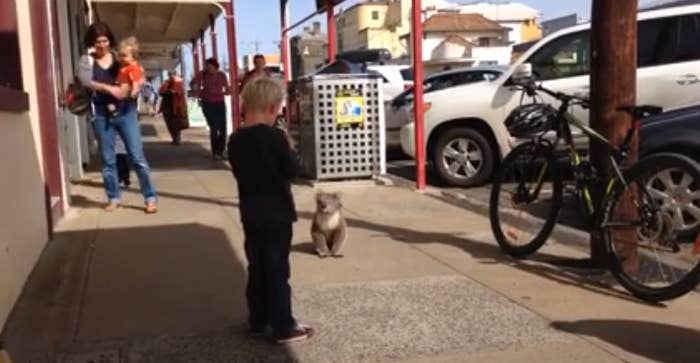 After a short time, the koala took off, crossing the street and climbing up a tree.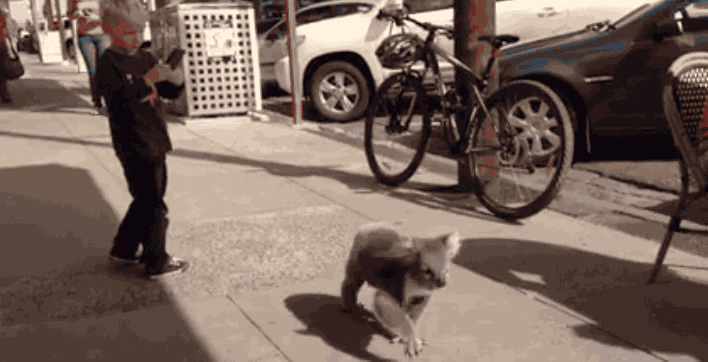 But not before a few more happy snaps.
Just another day in Australia. No biggie!