Think old-fashioned love is dead? Think again. A woman in New Zealand appealed to a man she made eyes with by leaving a romantic handmade sign for him in the seaside town of Picton.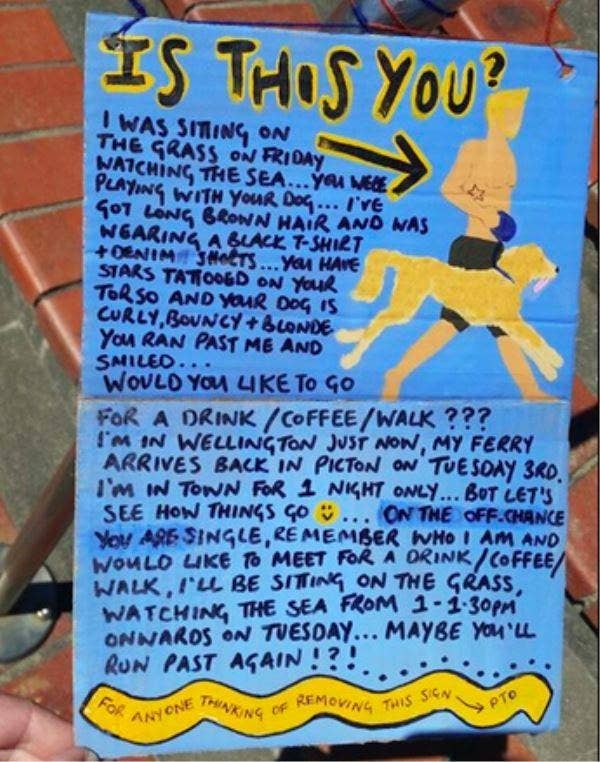 The poster also included a drawing of said man, complete with star tattoo and dog...just in case he couldn't read.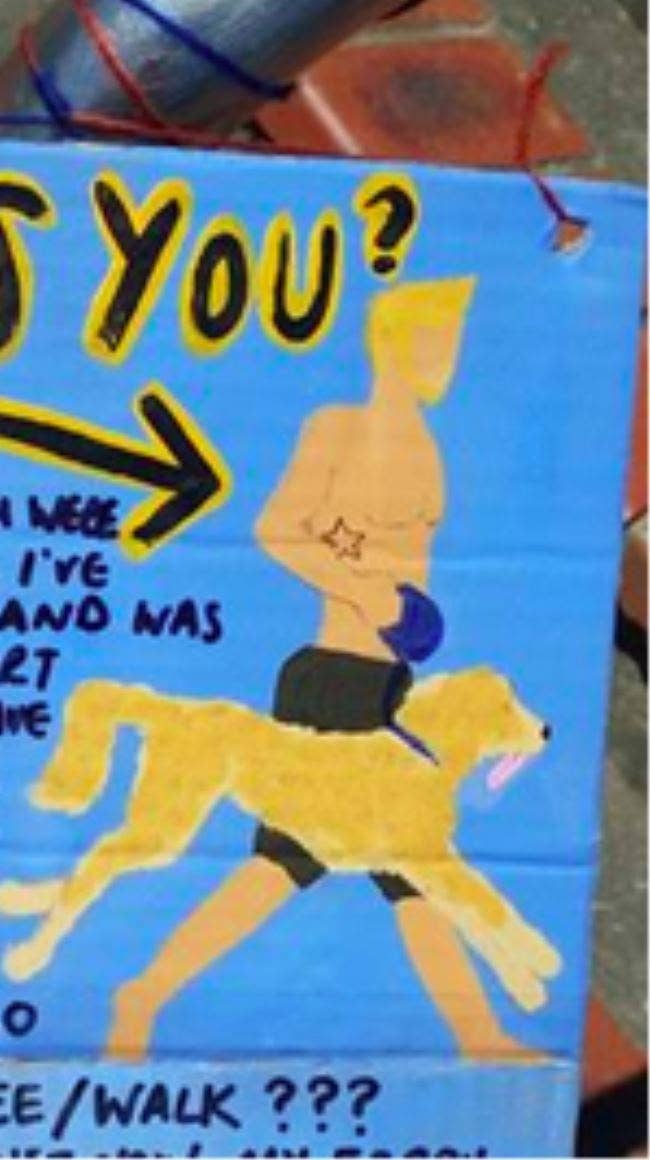 The woman reached out to the community, asking that her sign not be removed, all in the name of love.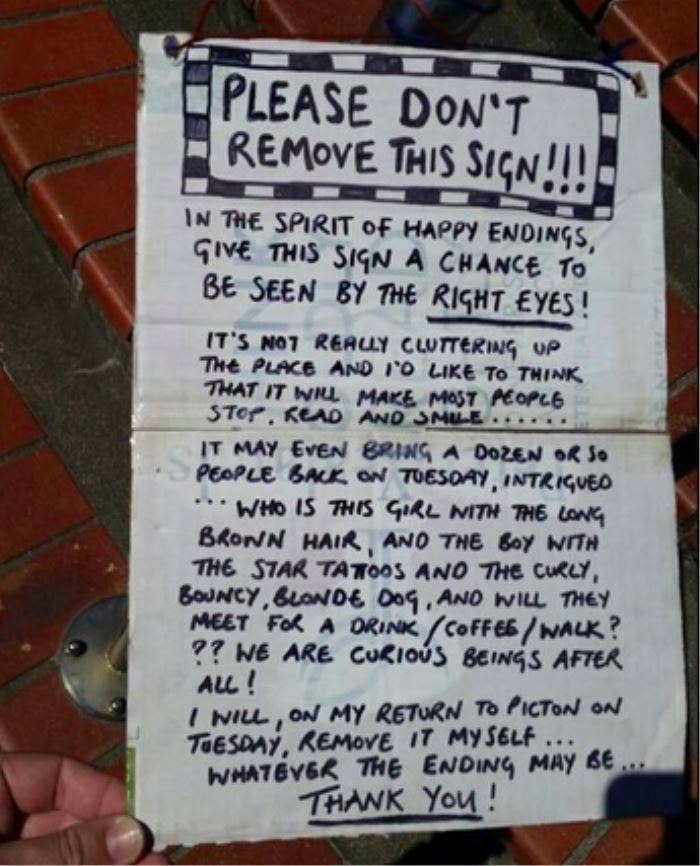 Lo and behold, the mystery man responded to the post, identifying himself as Will Scott Chalmers.

Introducing Will, who, according to his Facebook page, is a barista at a local Picton café.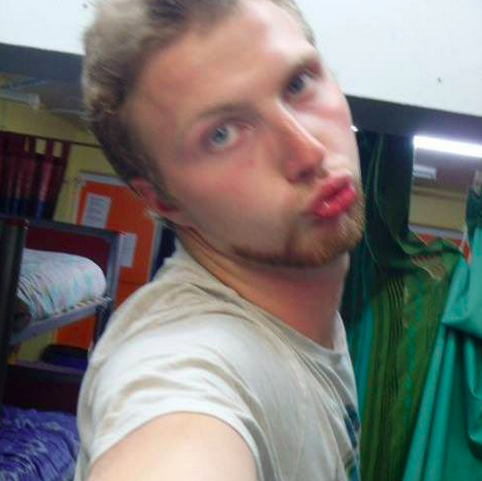 In an interview with New Zealand radio station The Hits, Will revealed that he was single and would definitely show up on Tuesday to meet up with the mystery woman.
"It would be really rude if I was the talk of the town and didn't show up," Will said.
"I'd go from being famous in Picton to being the most hated person, just like that."
Today, we finally learnt who the mystery woman was. World, meet Sarah.
Yay! Here's to love and romance...without the technology.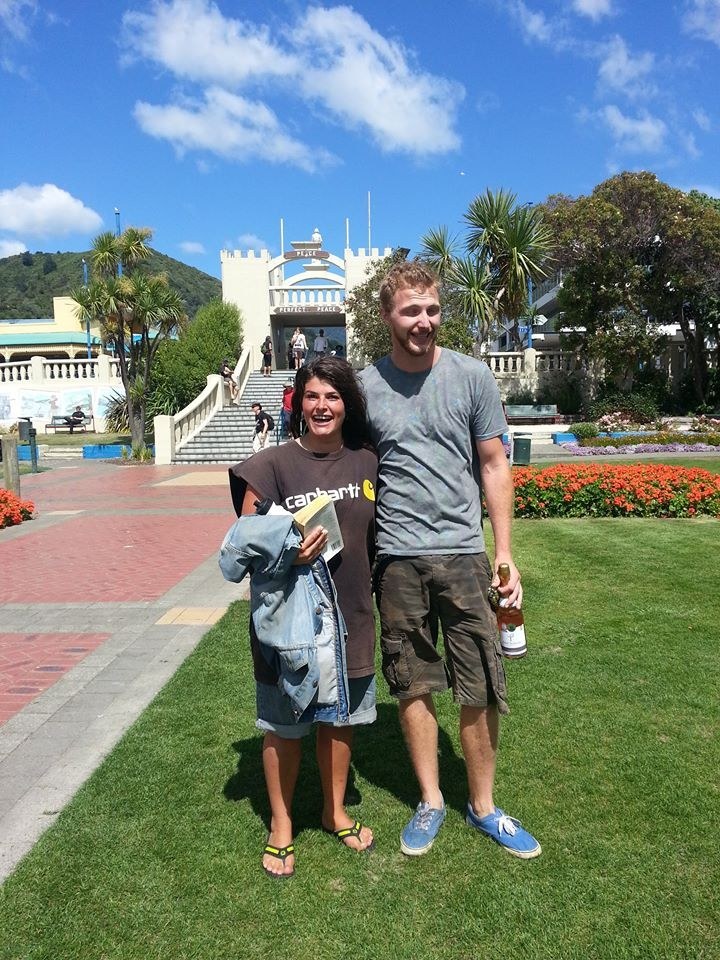 UPDATE: Will and Sarah spent their first date sipping wine onboard a boat in Picton Harbour before dinner at DA's Barn Restaurant & Bar.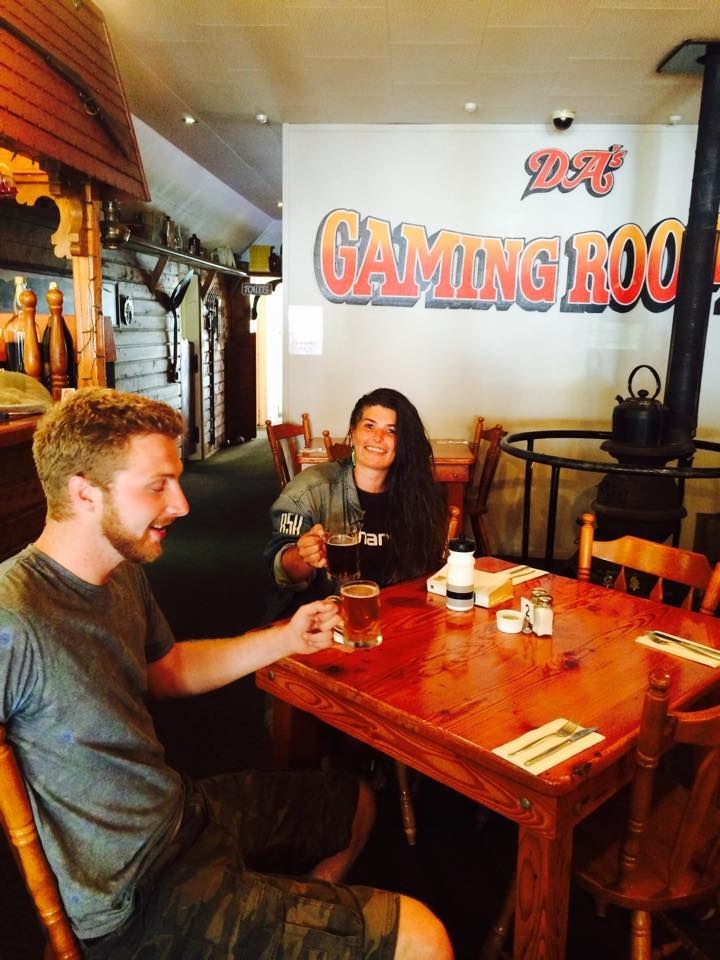 The two were seen getting "cuddly" with each other and it's been reported that Sarah spent the night at Will's house. Will told stuff.co.nz there was no awkwardness at all.
"I told her if you want to stay here for a week you can and she said yes".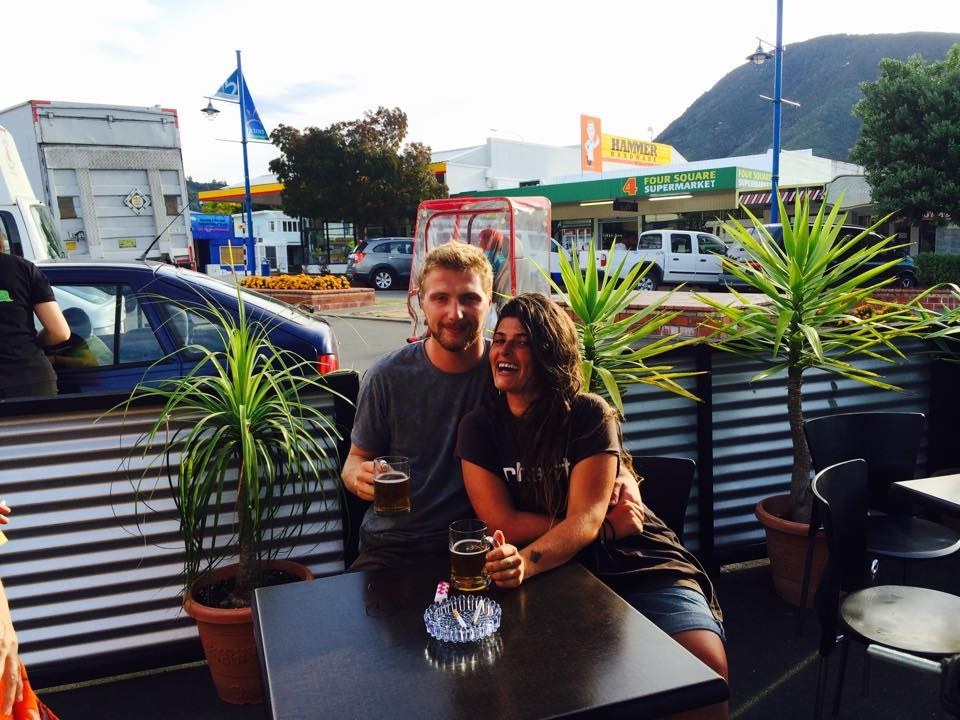 Nawwwwwwwww. *Heart melts*