Gold Coast resident Roxy Walsh was on holiday in Bali last Monday, when she spotted a ring in the sand while snorkeling at the Finns Beach Club. She posted it on Facebook after recognising its sentimental value from the engraving on the back.
"I was snorkeling with my nephew at the time and didn't think much of it. I put it on my thumb and it wasn't til I got back to shore and saw the engraving I decided to post it", Walsh told BuzzFeed News.
Her post exploded online, receiving over 170,000 shares and after being inundated with thousands of people from around the world wanting to help or spread her story, Walsh decided to setup a page dedicated to tracking down the owner.
It paid off, because only a few hours after setting up the page on Facebook, Walsh was messaged by a woman called Jade, who believed the ring belonged to her grandfather, Joe.

The next day Walsh was contacted by Joe and straight away she knew the gold ring was his. The best part - he only lived a few short hours north of her in Noosa on the Sunshine Coast.
Last Sunday, Walsh reunited Joe with his ring, 9 months after he lost it swimming at the exact same beach in Bali.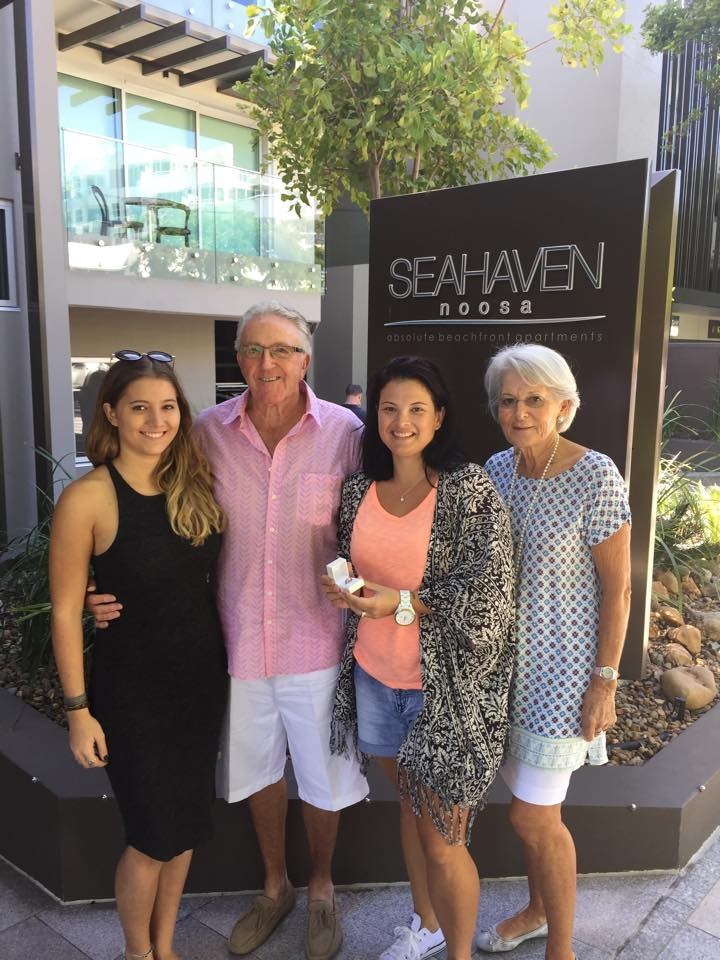 Joe told the Today Show this morning that he was "absolutely delighted" that Roxy had found his ring.
Hooray for social media. Hooray for the internet. Hooray for Joe and Jenny!
Like BuzzFeedOz on Facebook