Today Show entertainment editor Richard Wilkins, aka Dickie Wilkins, announced a brand new competition live on air this morning and things got awkward.
Dickie, who was a little caught off guard by the announcement, explained to his co-hosts how his new competition, "Dickie's Double Dip", works...
...and it was full of euphemisms.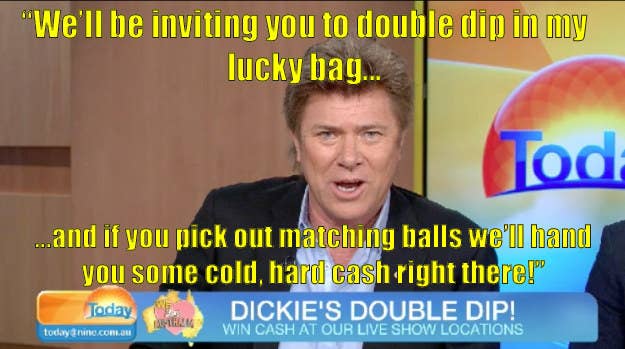 Newsreader Sylvia Jeffreys was the first to go...
...but Dickie did his best to keep explaining the all important terms and conditions.
However it was all in vain... he'd lost them.
Follow BuzzFeedOz on Facebook.