Jamaica's Alia Atkinson has become the first black woman to claim a world title in the pool, finishing first in the final of the 100 meters breaststroke at the world short course swimming championships in Doha. The 25-year-old went into the final as the second favorite behind Lithuania's Olympic champion Ruta Meilutyte. So when she finished the race, lifted her goggles, and looked to the scoreboard to see she had won, her reaction was priceless. "In the last 25 meters, I made sure the pull-out was the best, I really wanted to get that momentum coming up and I think I did that for the most part," she told the swimming website FINA. "While I was going up I realized I was catching up so I was just trying to get a good finish."
"I'm not used to seeing my name up in number 1 so it was kind of a shock, but a good one!" Once she had gotten her head around her victory, it was time to celebrate. She had also managed to equal the world record for the race, and won Jamaica's first gold medal ever in the history of the championships. Jamaicans are naturally very proud of their history-making swimming superstar.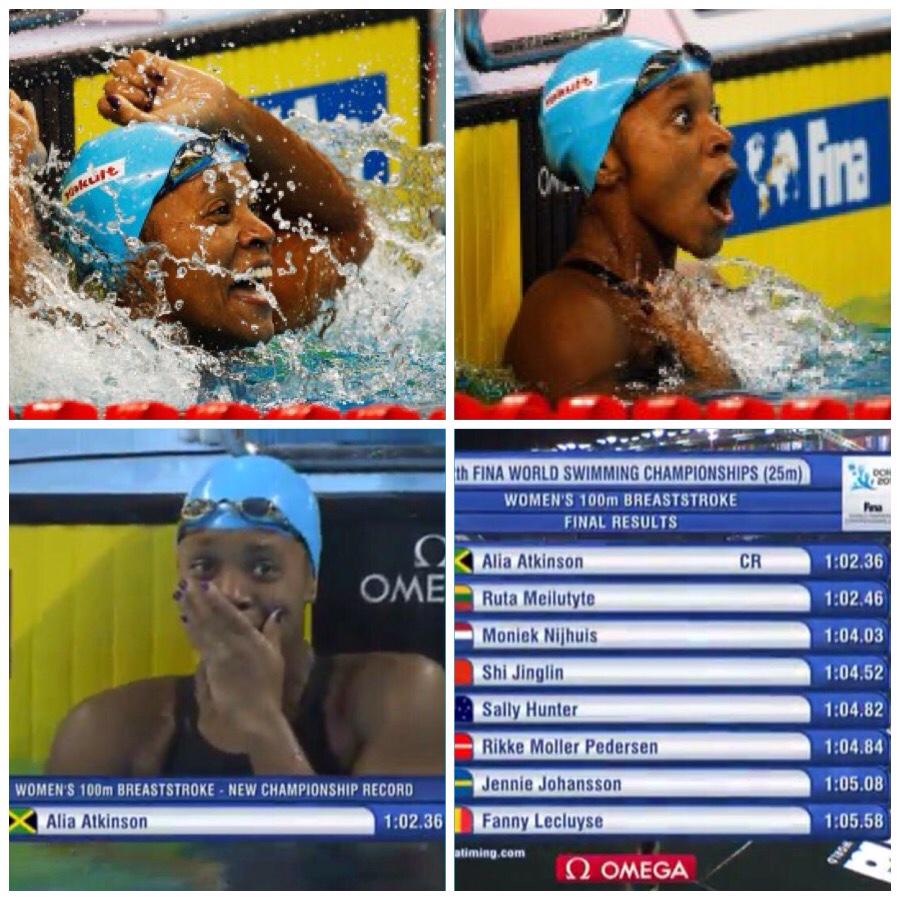 Congratulations, Alia!