Christmas has come and gone for another year, but that doesn't mean there's not stuff to be offended about. Introducing the WAR ON EASTER!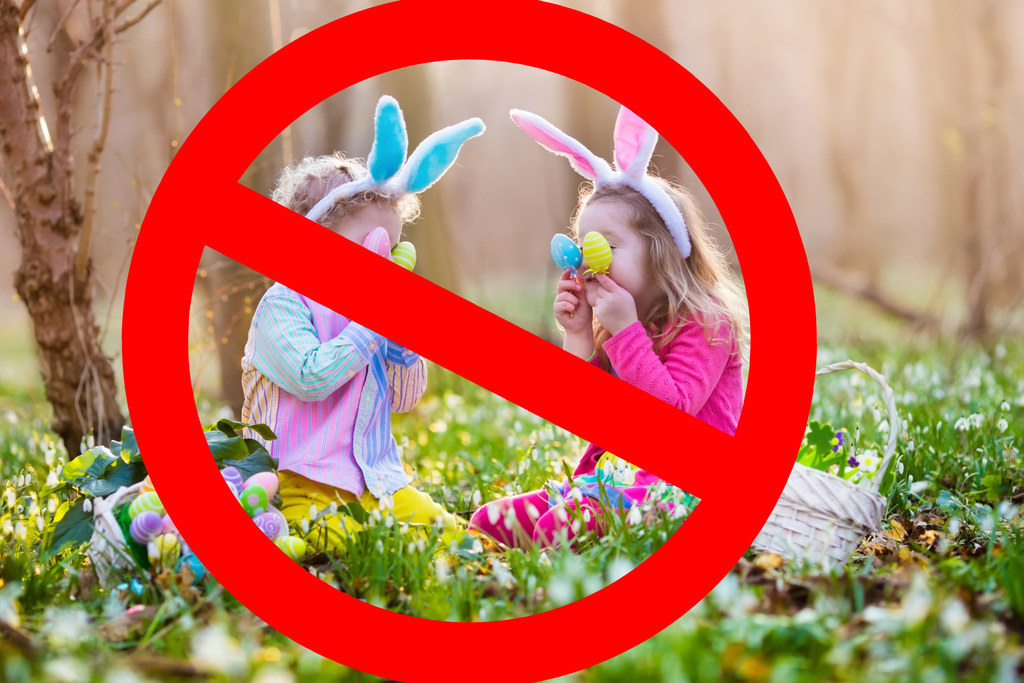 Chocolate maker Cadbury has upset some Christians in the U.K. after a newspaper this week published a story claiming the company had "banned" the word Easter from its packaging to avoid offending non-Christians.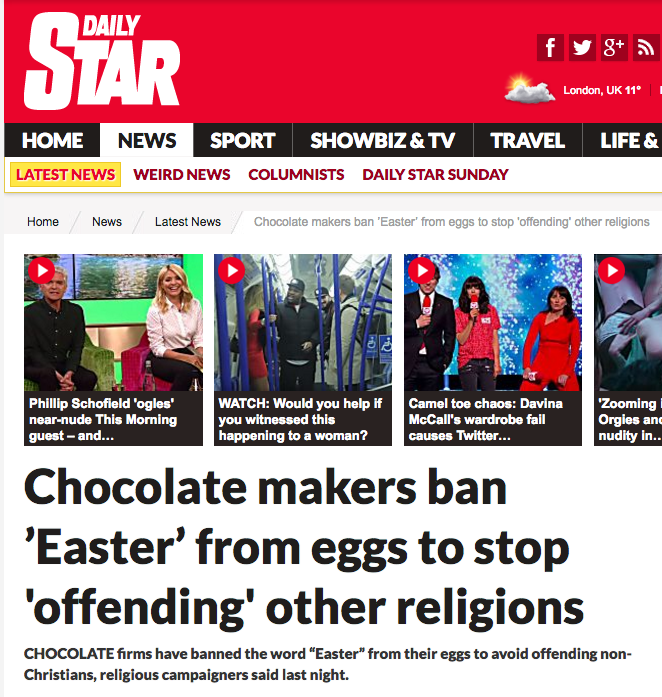 It's certainly true the word "Easter" doesn't appear very prominently on some Cadbury packaging.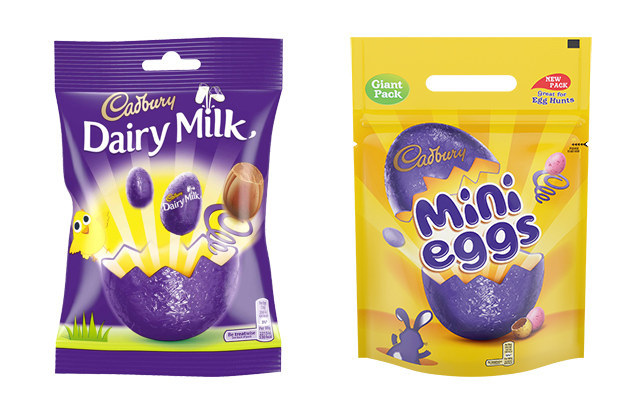 But the word definitely isn't "banned." You can still buy products that read "Happy Easter"...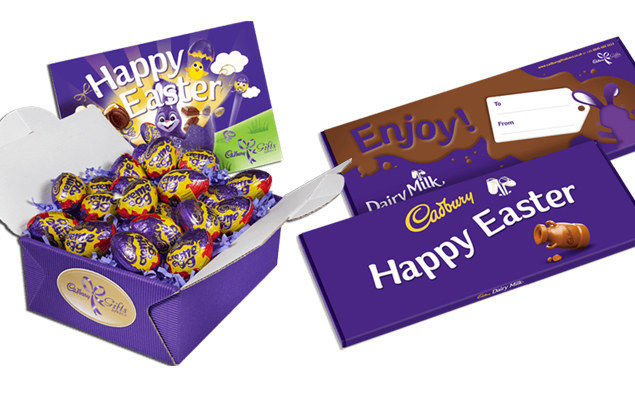 There's an entire Easter section on the Cadbury website...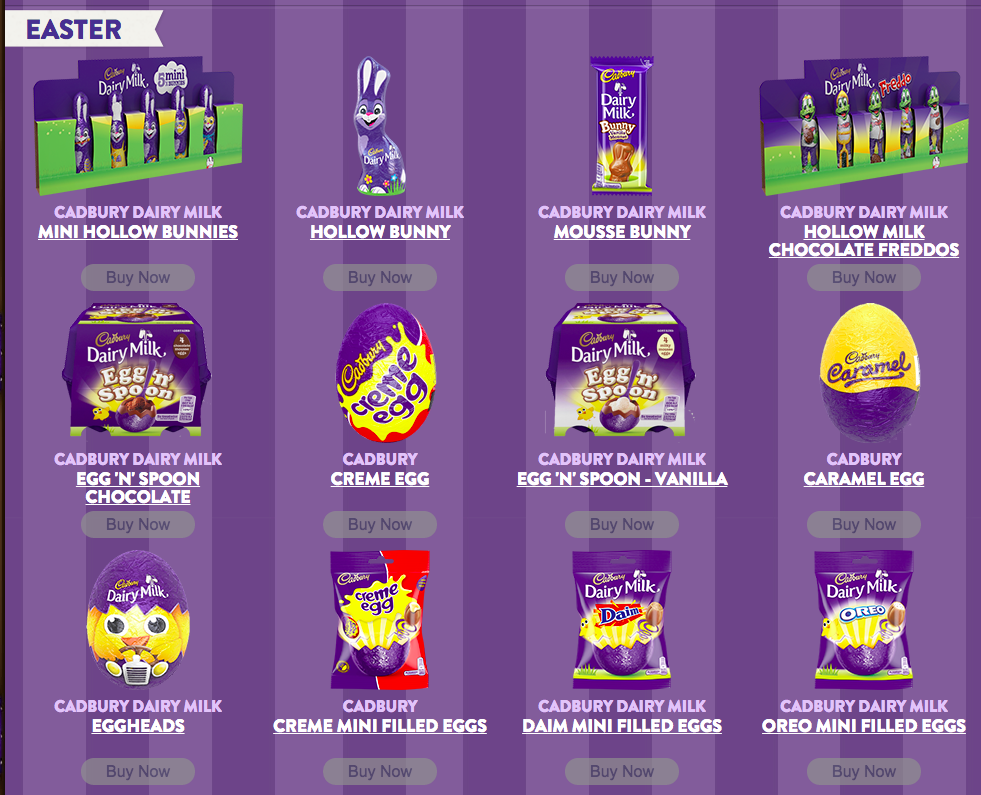 The website's home page also urges buyers to "Get ready for EASTER"...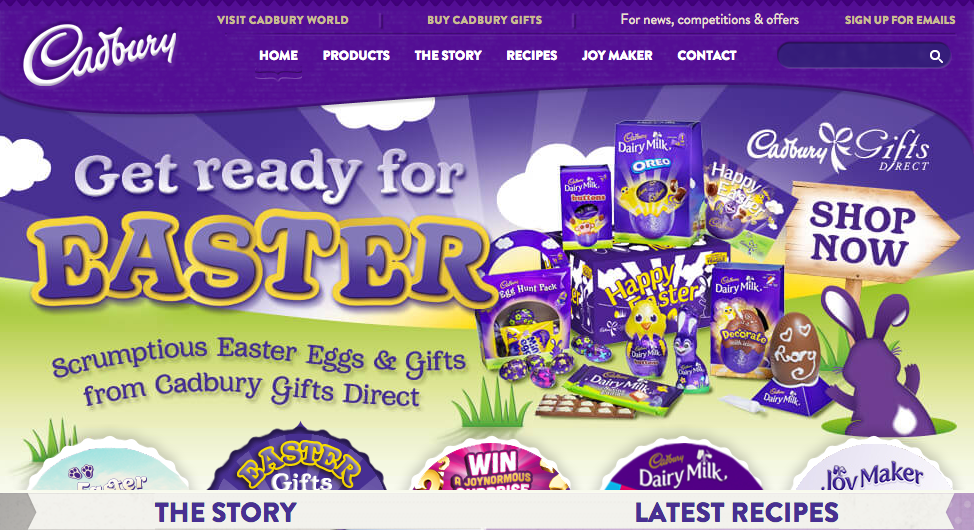 And the company's social media accounts are certainly pro-Easter.
"Most of our Easter eggs don't say Easter or egg on the front as we don't feel the need to tell people this — it is very obvious through the packaging that it is an Easter egg," a Cadbury spokesperson told the Independent.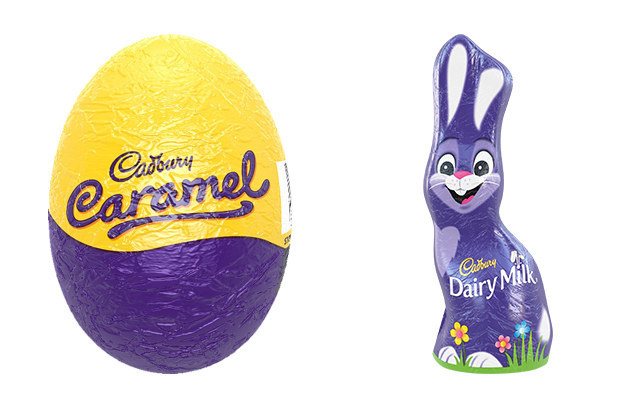 But this hasn't pleased some Easter fans, who have berated the company on Twitter: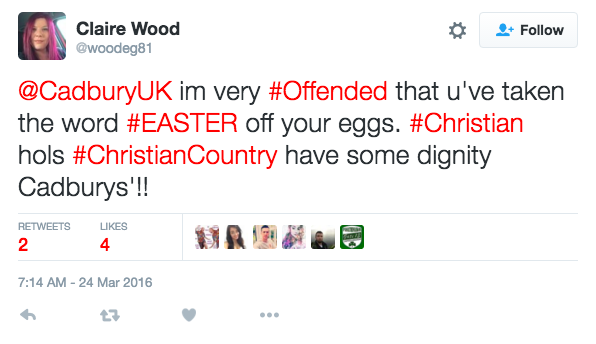 People are MAD.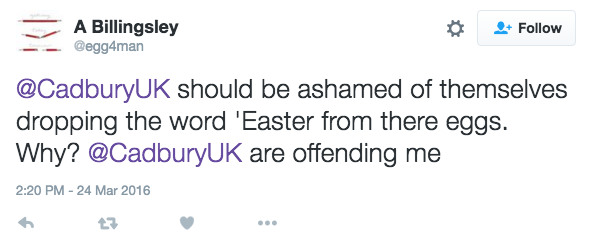 OUTRAGED.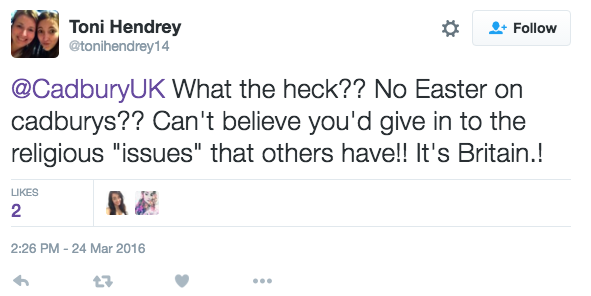 OFFENDED.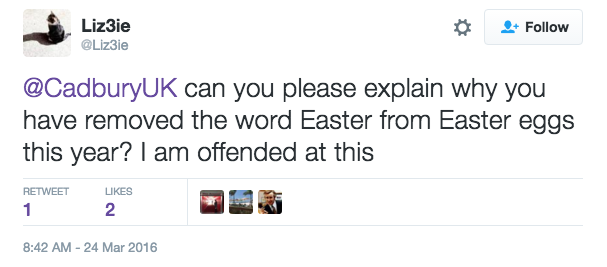 ASHAMED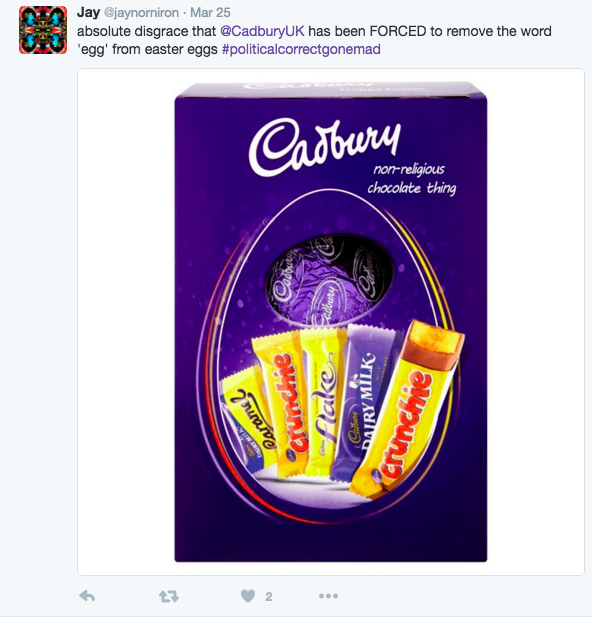 FUMING.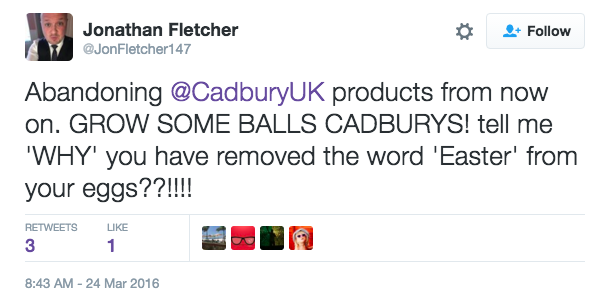 SERIOUSLY FUMING.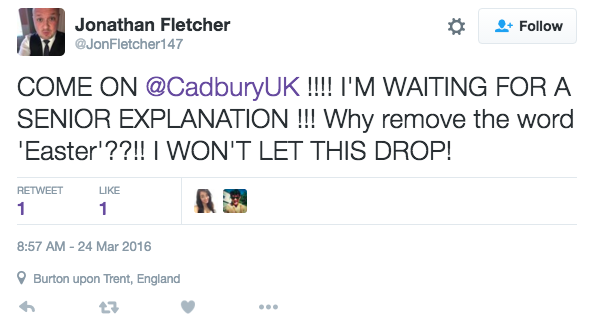 A very patient social media manager is currently replying to everyone who tweets at the company, explaining that "Easter" is written on the back of the eggs.
What a hero.
Let's just be sure we don't forget the real purpose of Easter: being allowed to eat as much chocolate as you want.