These Pups Have Arrived In The U.S. After Being Rescued From A Dog Meat Farm
Paws what you're doing and read this.
These are the faces of dogs who have spent their entire lives in small cages, with a sad fate awaiting them.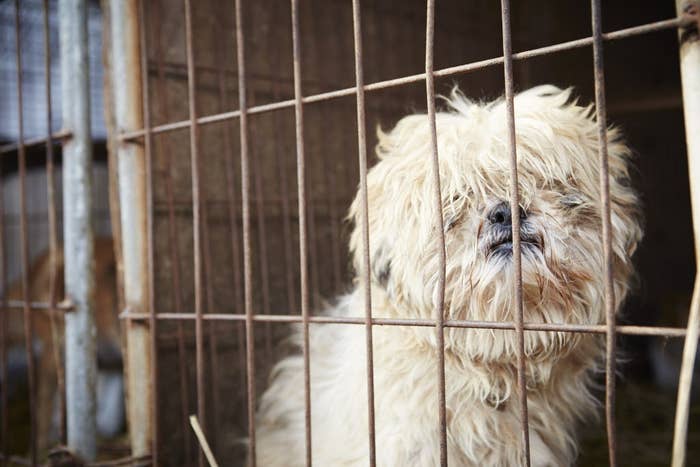 The dogs were being bred specifically for their meat at a farm in Islan, South Korea, where it's estimated 1 to 2 million dogs are consumed annually.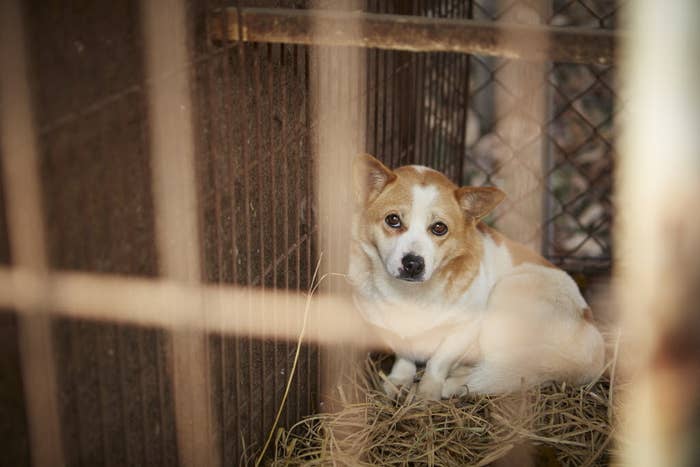 At this farm, at least three dogs were kept in each small cage, exposed to South Korea's freezing winter temperatures. Most would be killed before their first birthday.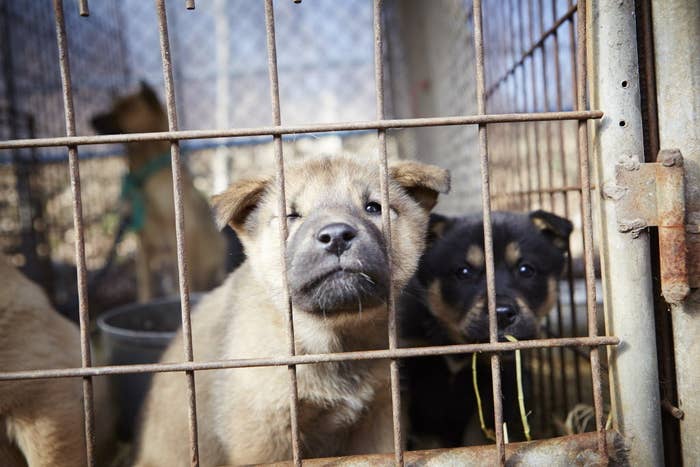 "They live their entire lives there, never taken out of their cages, never handled by people," the Humane Society International's Kelly O'Meara told BuzzFeed News.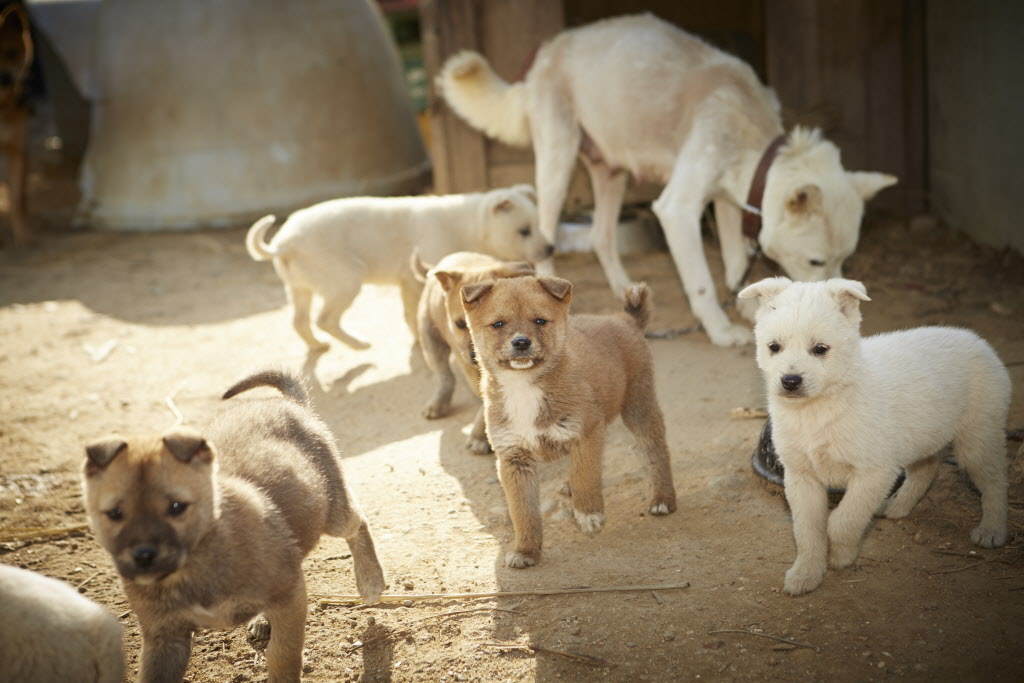 In a first for the animal welfare group, the HSI made a deal to buy the dogs from the farm's owner, who was keen to close his doors for good, pull down his cages, and try his hand at blueberry farming.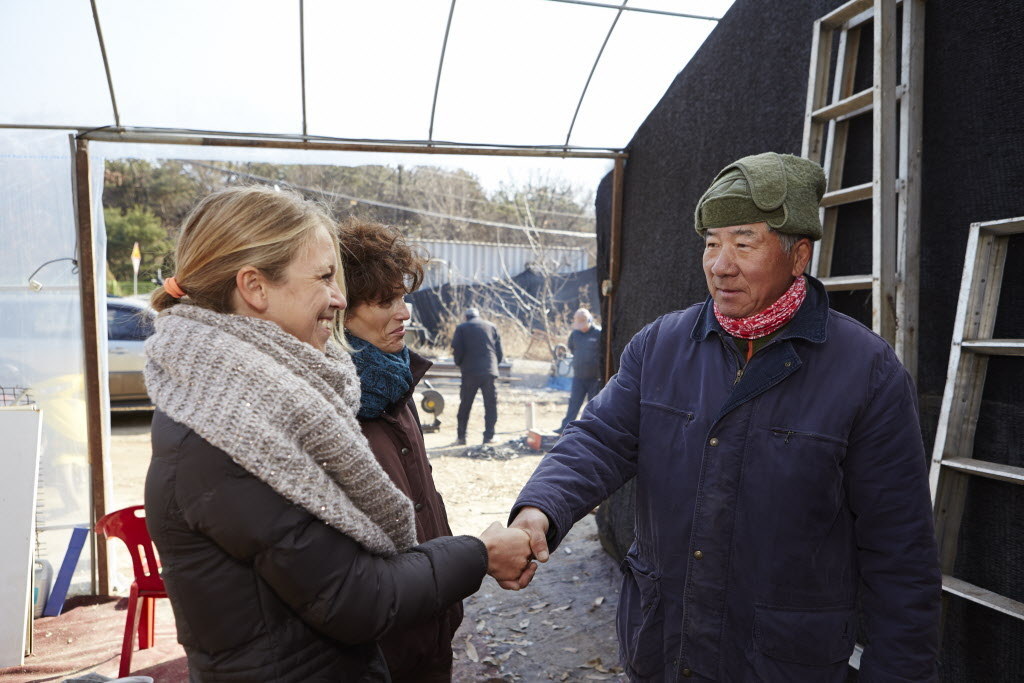 Twenty-three dogs at the farm would be transported to the U.S. to begin new lives... and they seemed pretty happy at the news.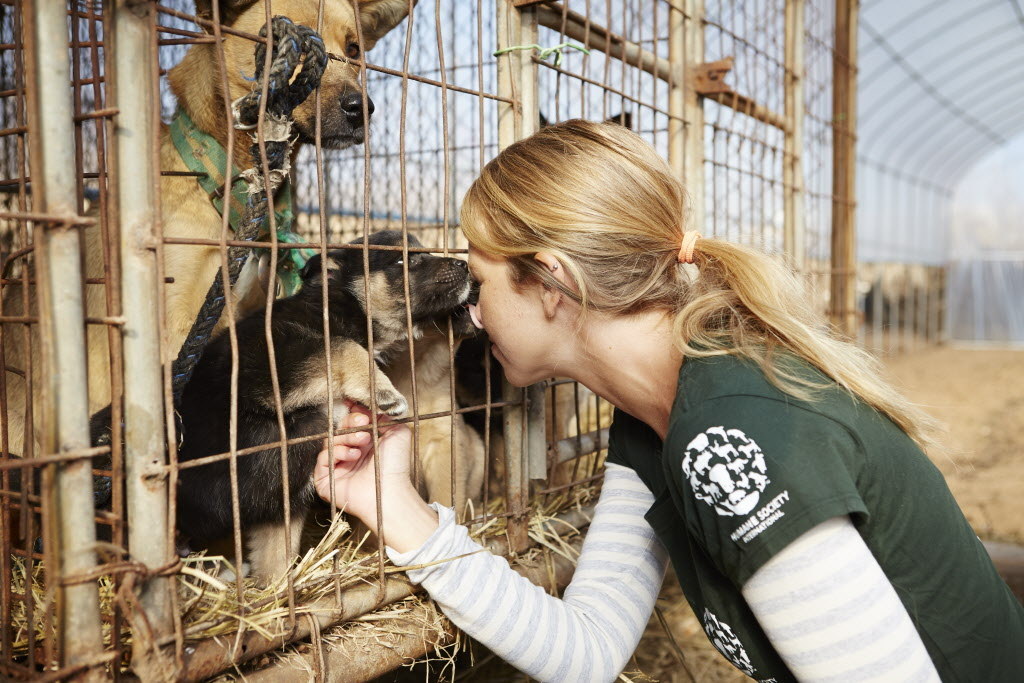 They gave high-fives in celebration.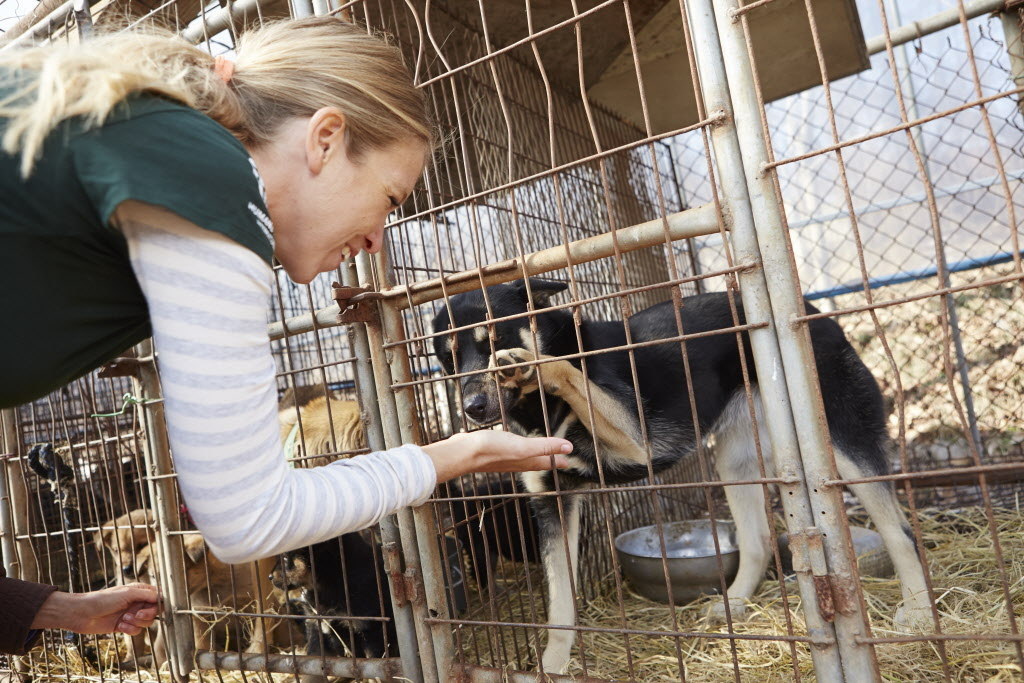 They shook hands with their rescuers.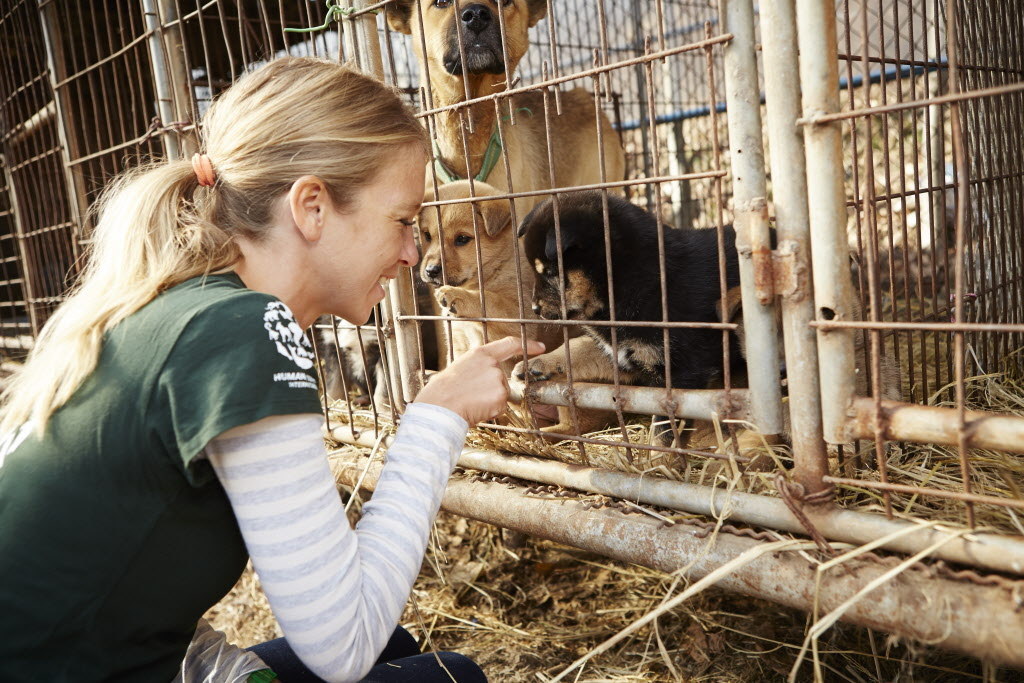 And, in the traditional puppy greeting of love, booped noses.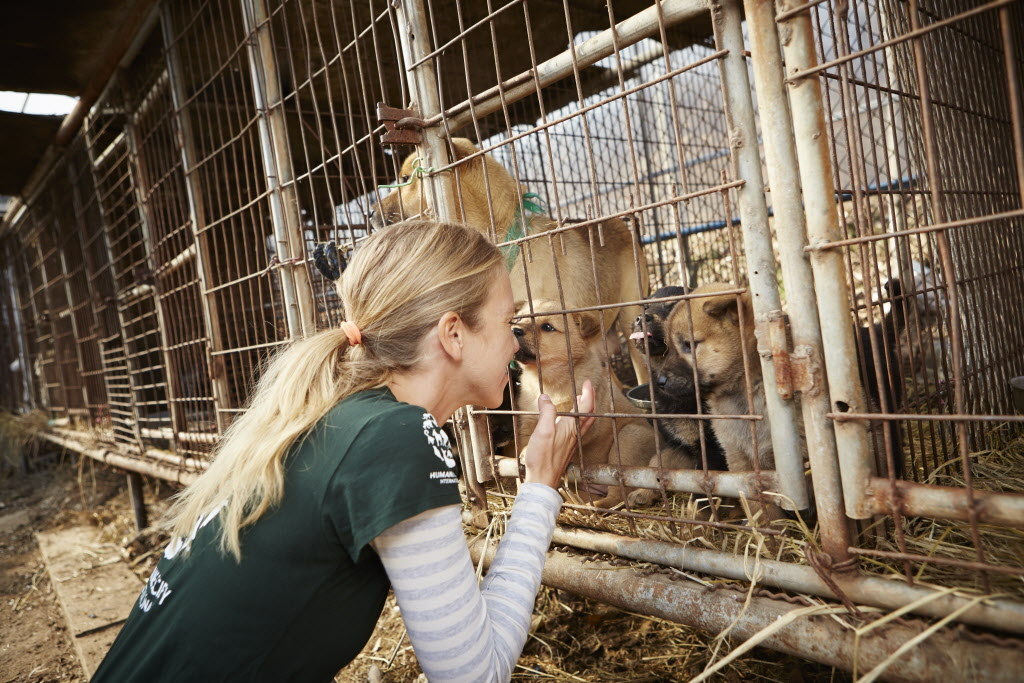 Soon it was time to break free from their cages...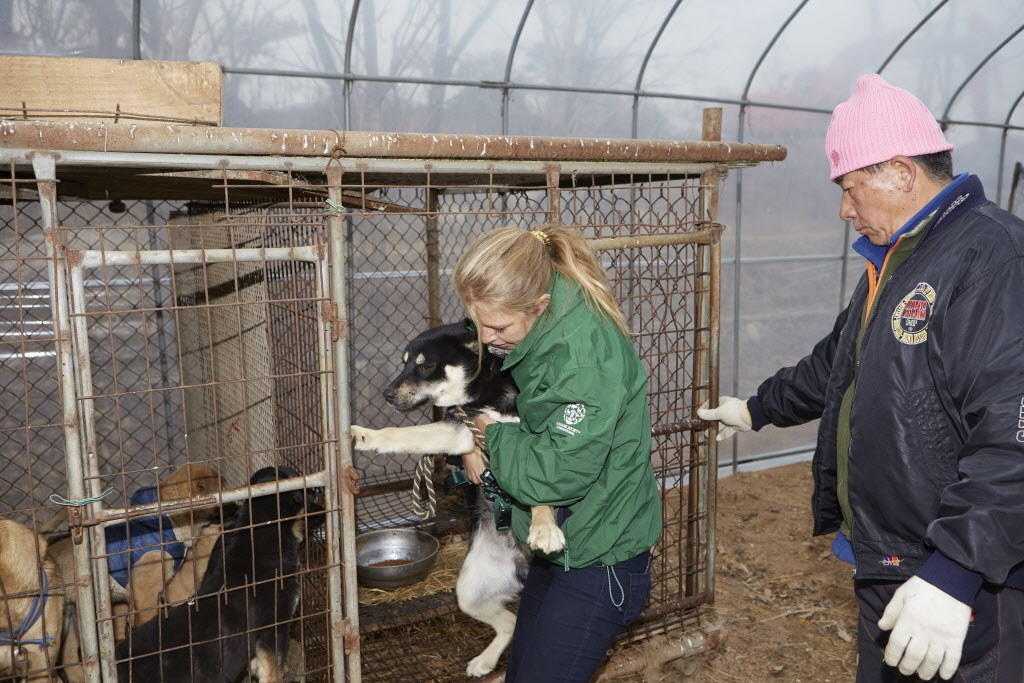 ...and into transport cases to begin their journey to the land of the free.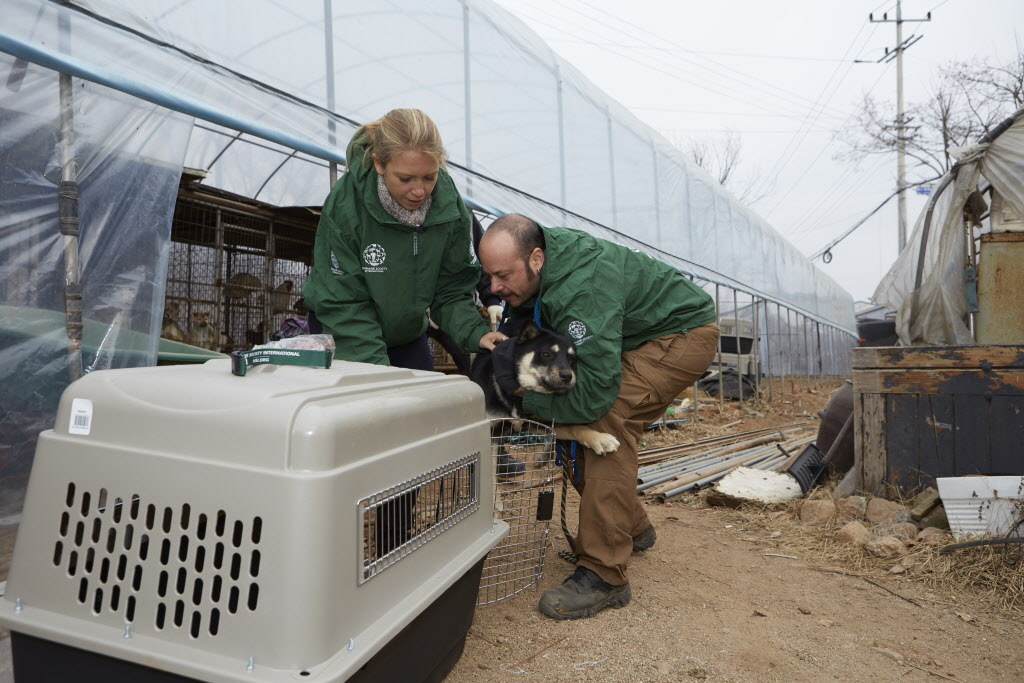 Still time for a quick hug.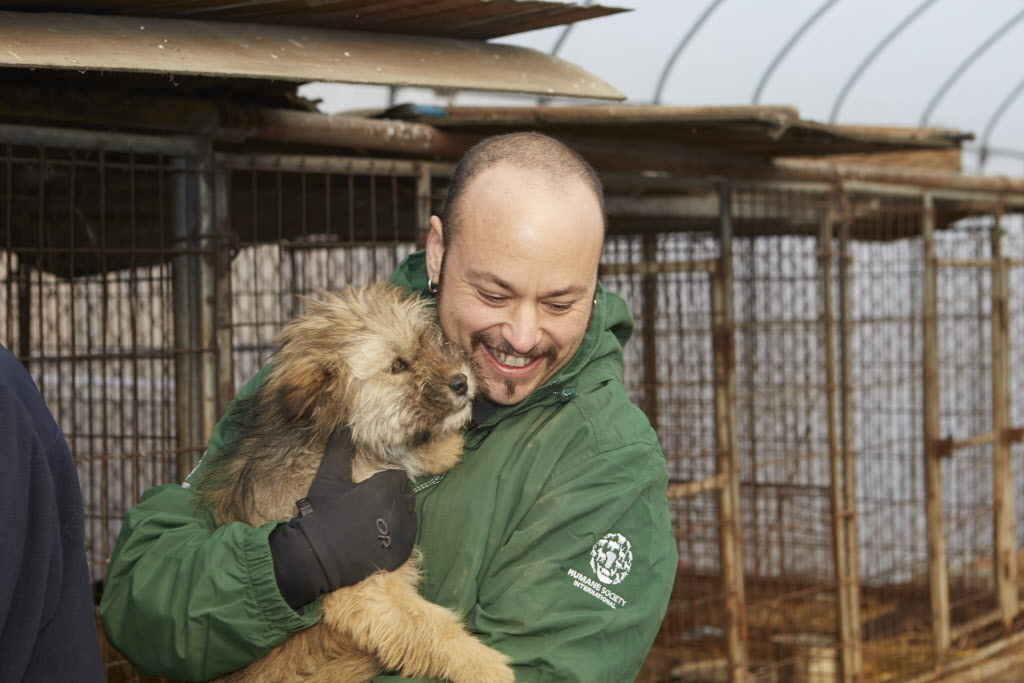 Load up those flight cases!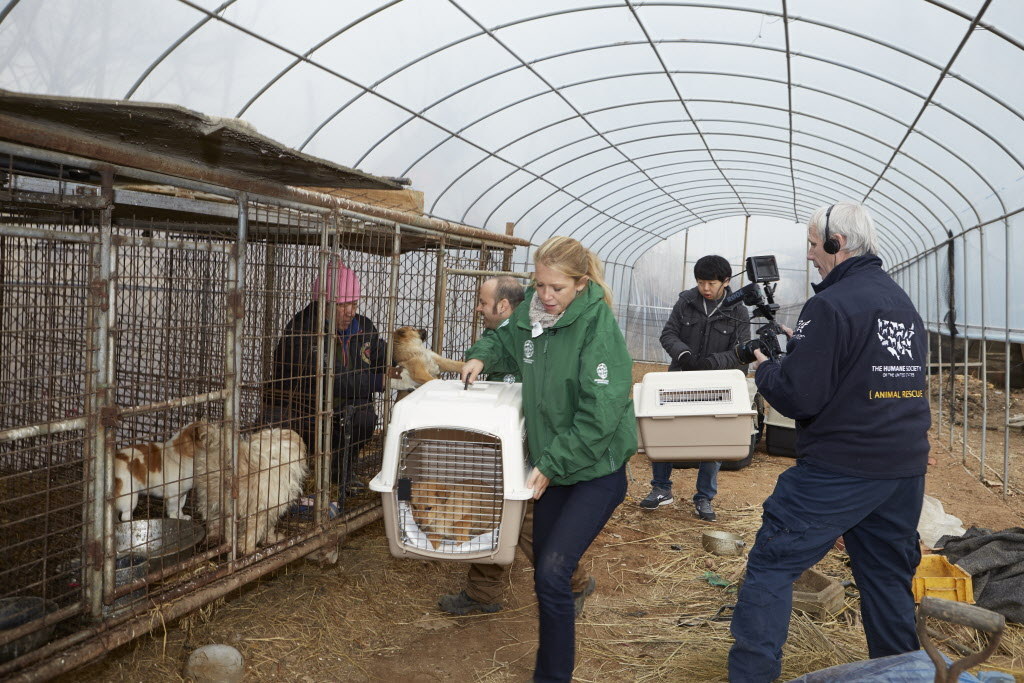 You pups have a plane to catch!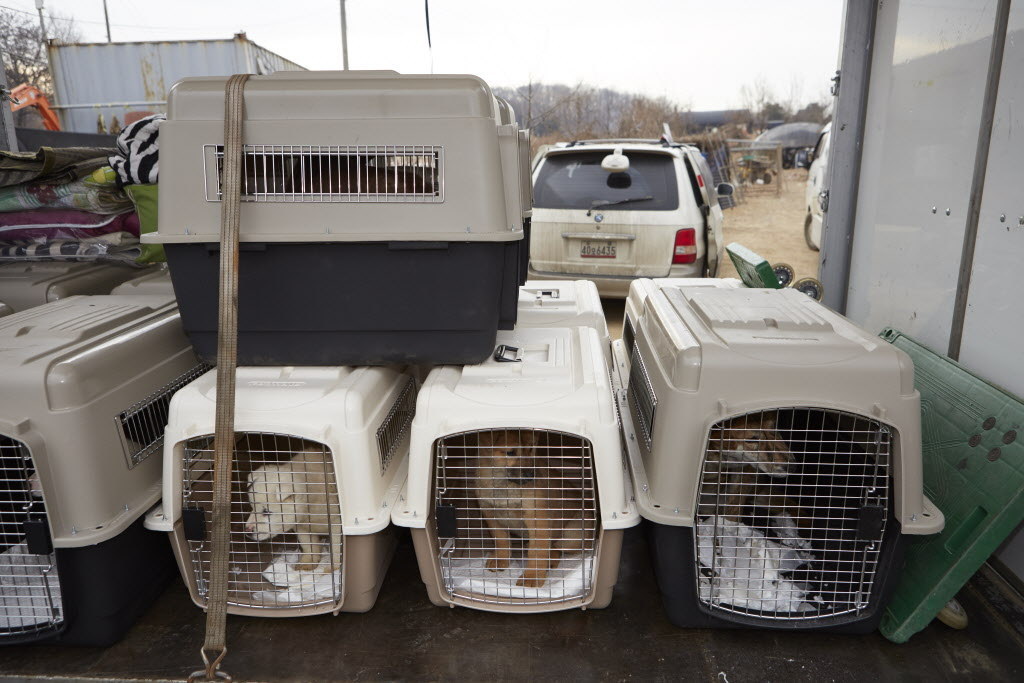 Off to the airport in Seoul!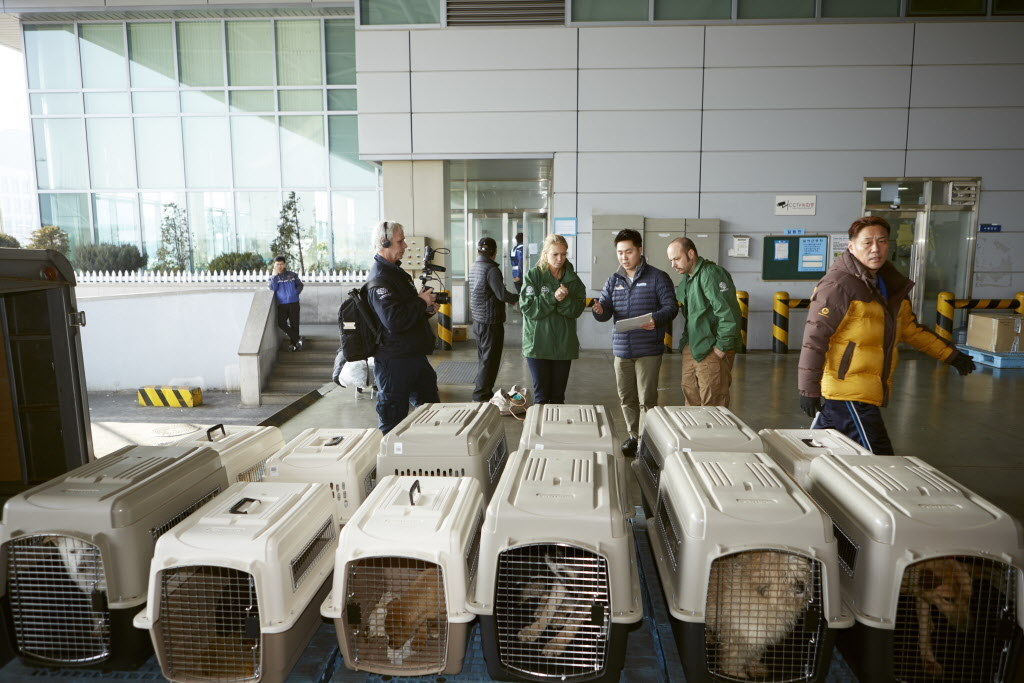 Don't worry, little guy! This time the cage is just temporary.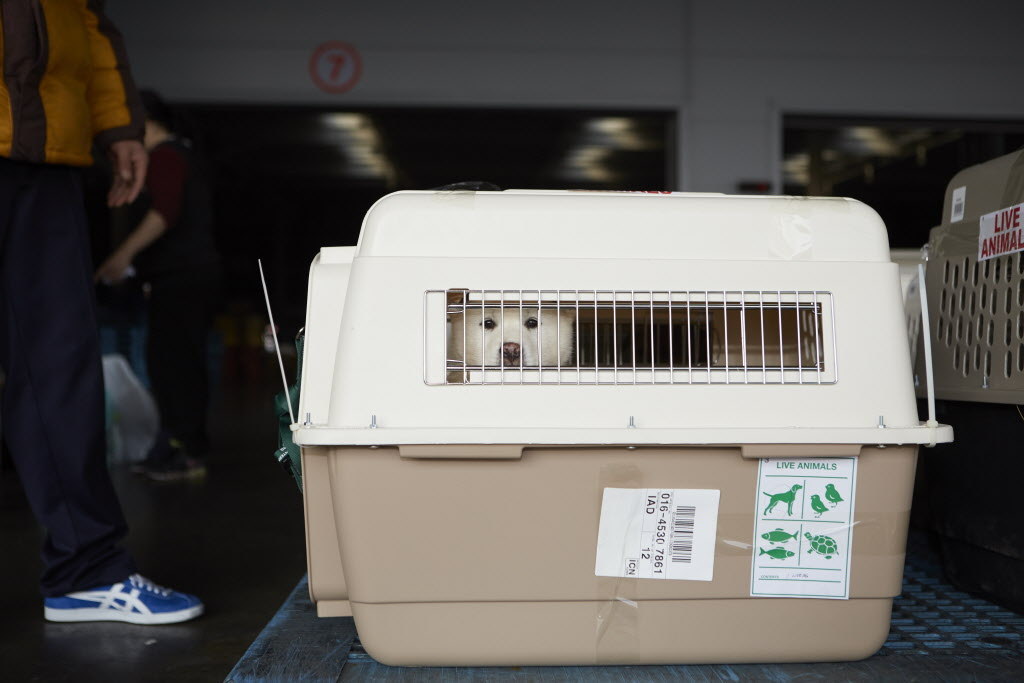 Ready to board!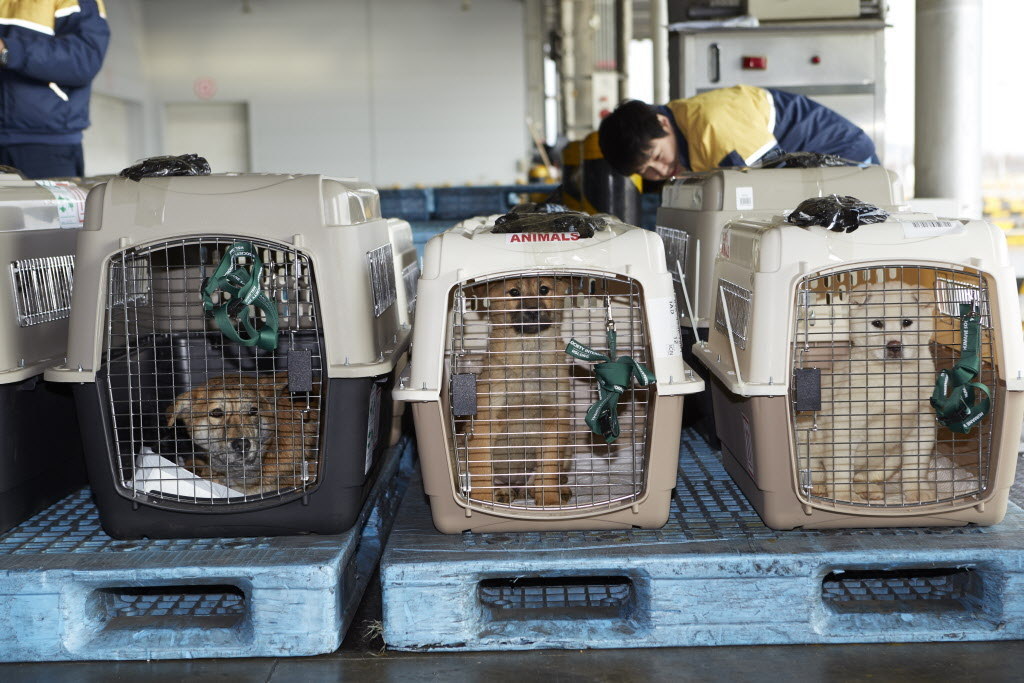 One last hug before take-off!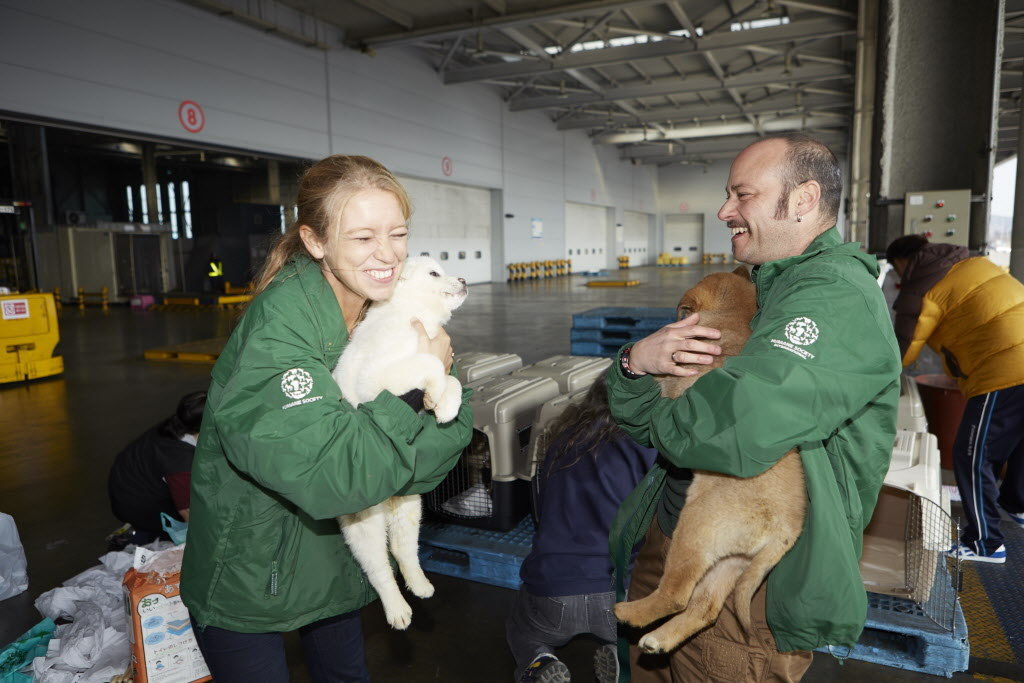 Touch down! The first 12 dogs landed safely at Washington Dulles International Airport yesterday afternoon, and the others are due in late today.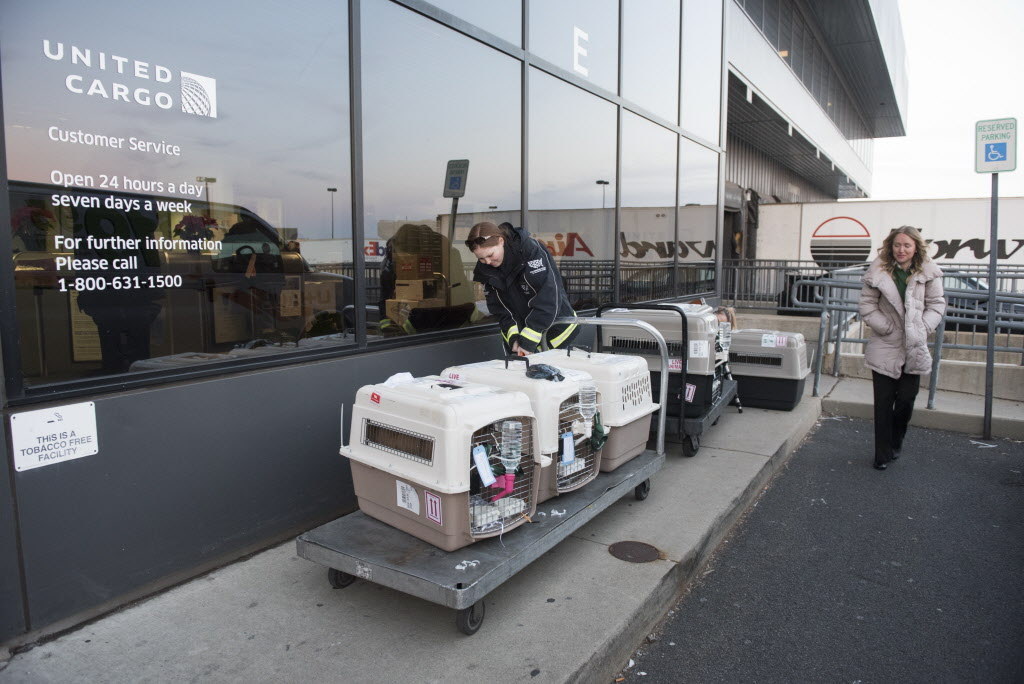 Some looked a little jet lagged from their long flight.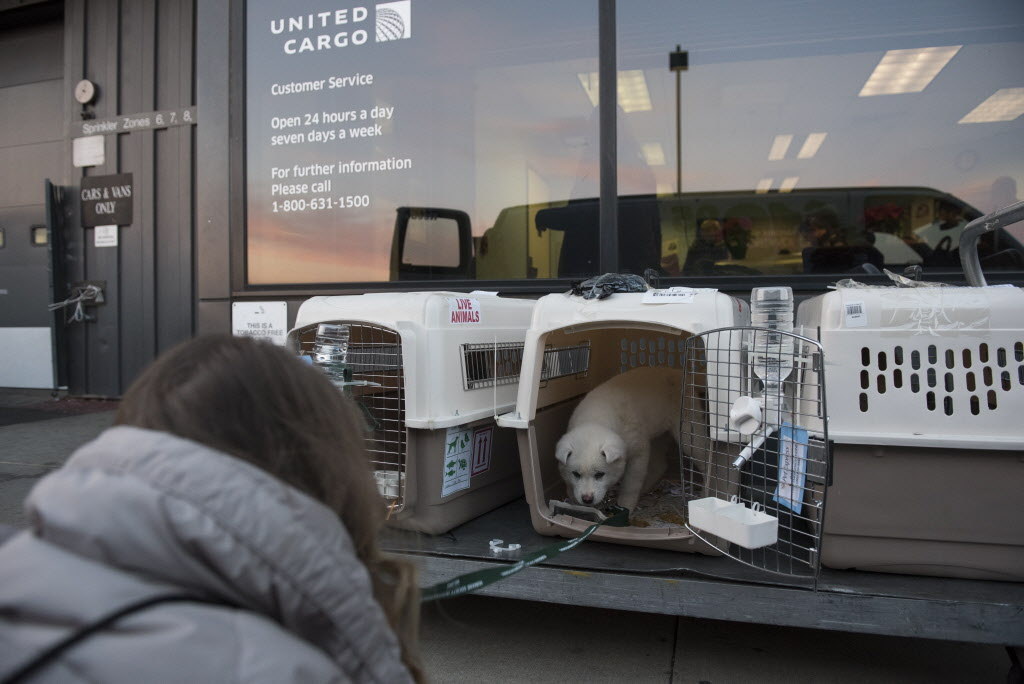 But there were well-wishers there to greet them.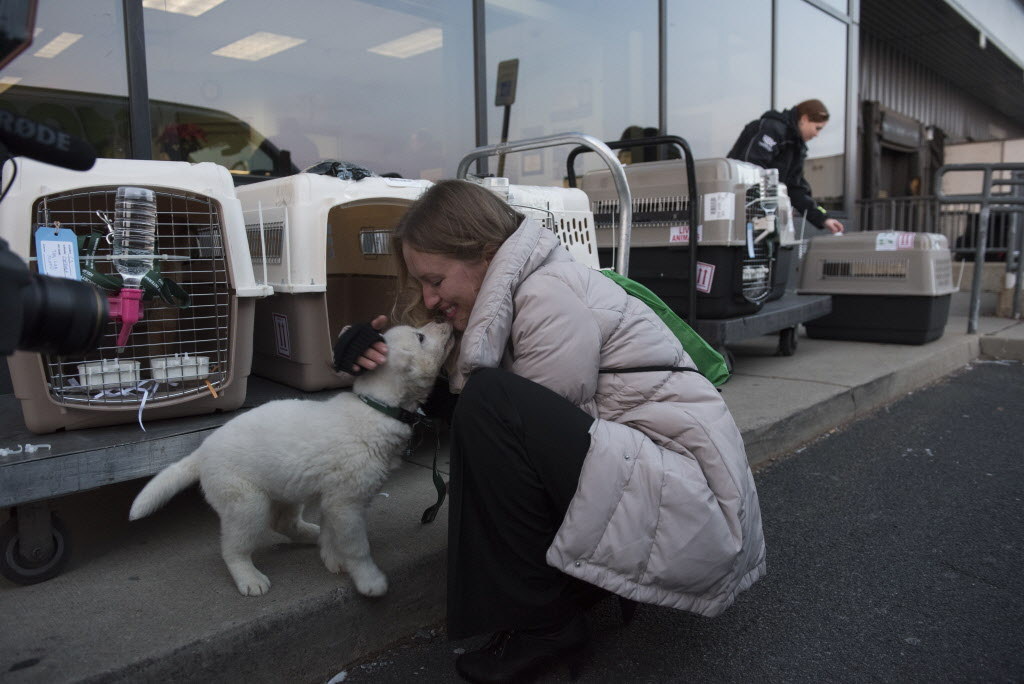 "It was wonderful to finally have them here," O'Meara said. "It's been a big, long logistical planning exercise trying to get the paperwork, plus the negotiations with the farmer. This is the icing on the cake."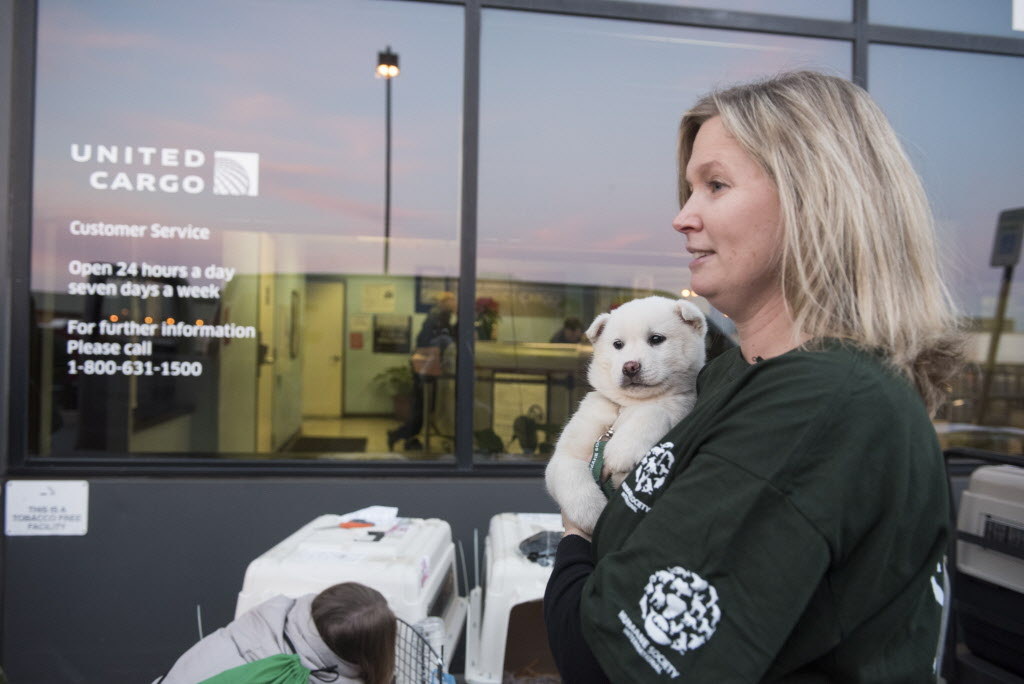 "There were many wagging tails and lots of licks," she said. "It was the first time they've felt comfort and warmth from people."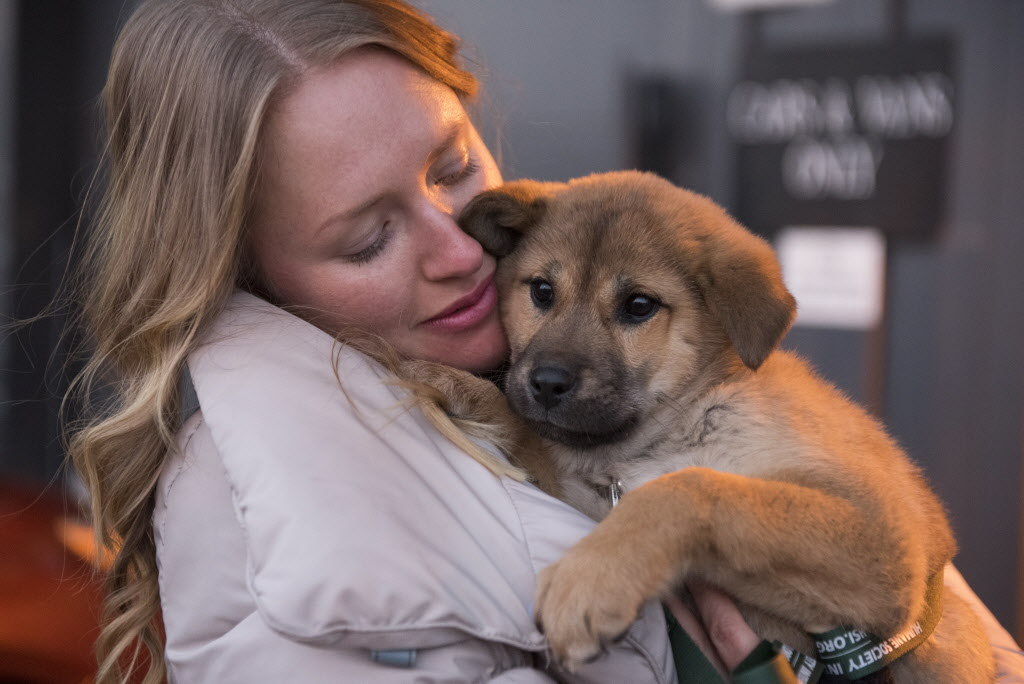 "It's a whole new world for them, and certainly a much better one," O'Meara added.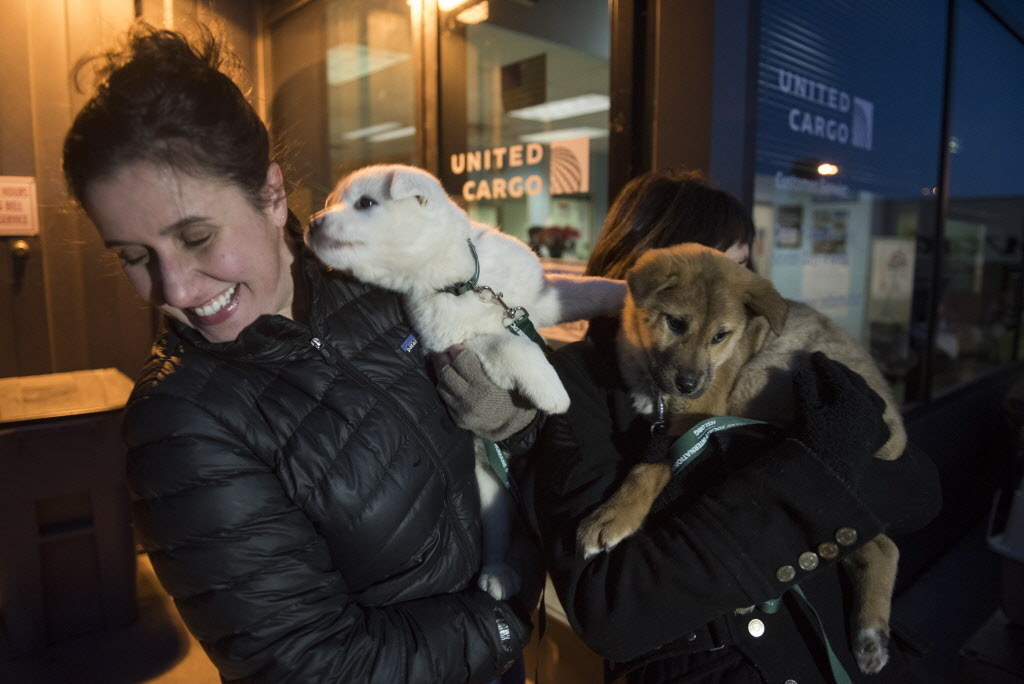 The pups then traveled to a shelter in Alexandria, Virginia, where they'll be looked after for the time being.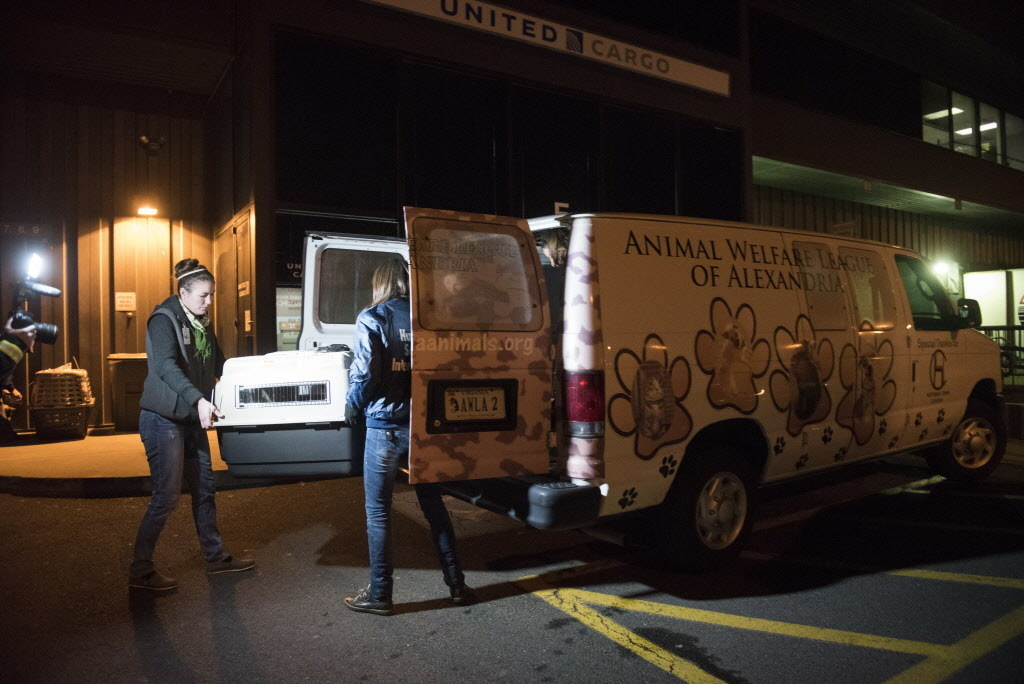 Any behavioral problems will be examined...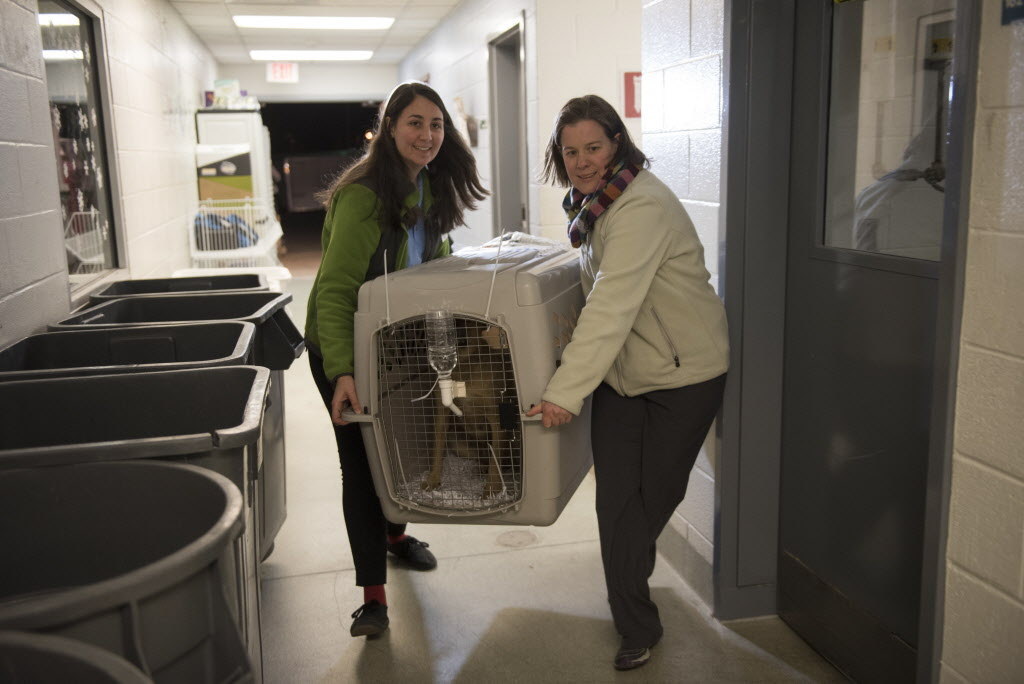 And it's hoped that all the dogs will find new homes.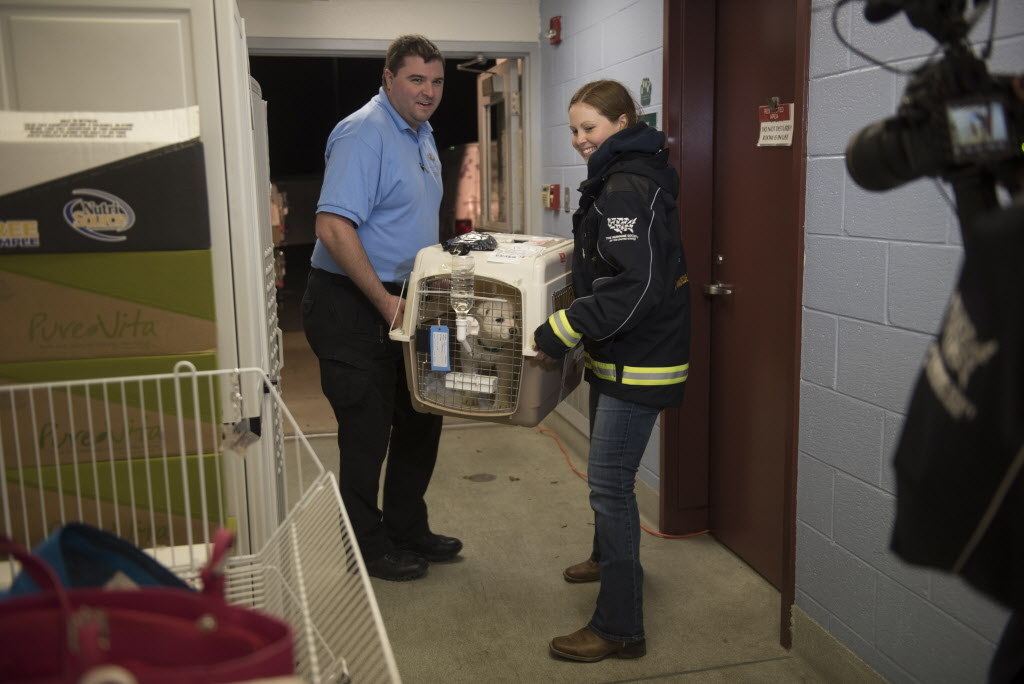 In the meantime, there's time to explore...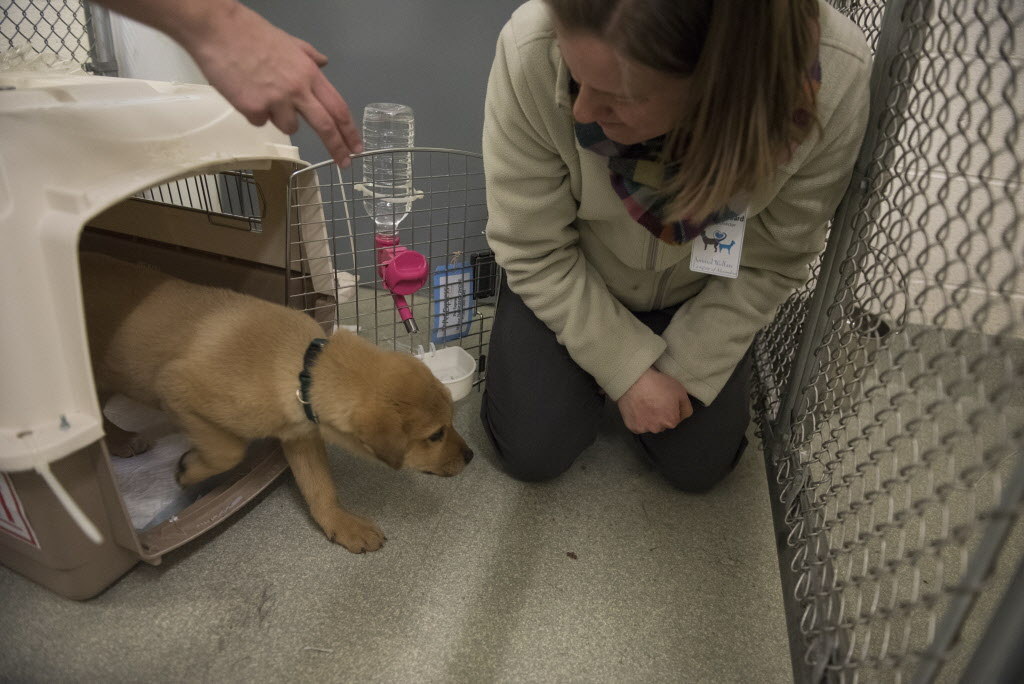 And adjust to life in the U.S., which means lots of treats!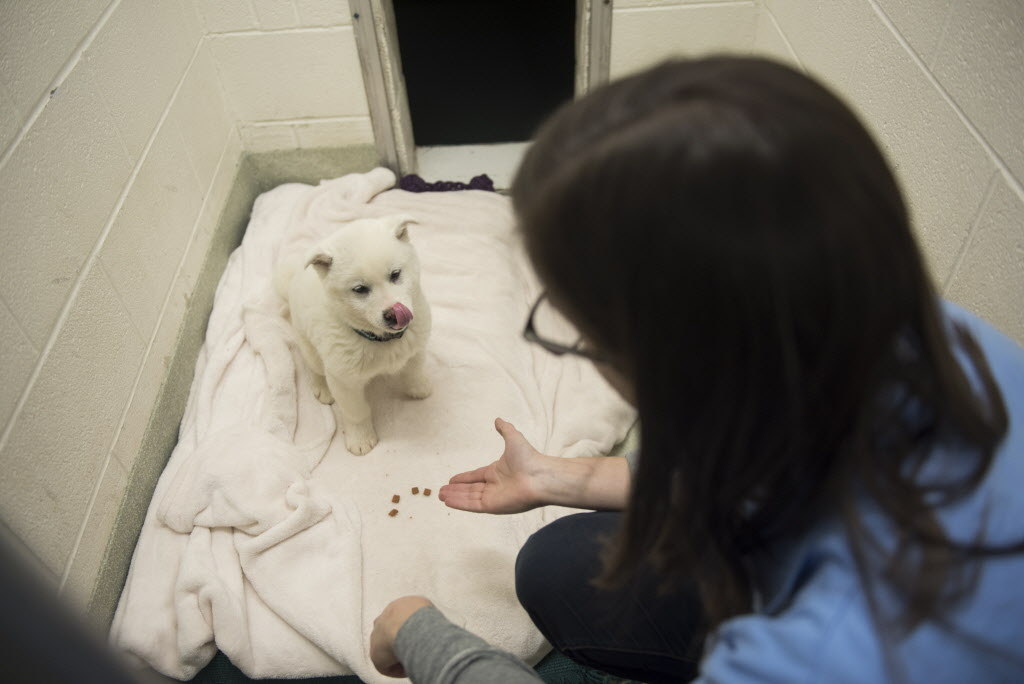 And lots of love....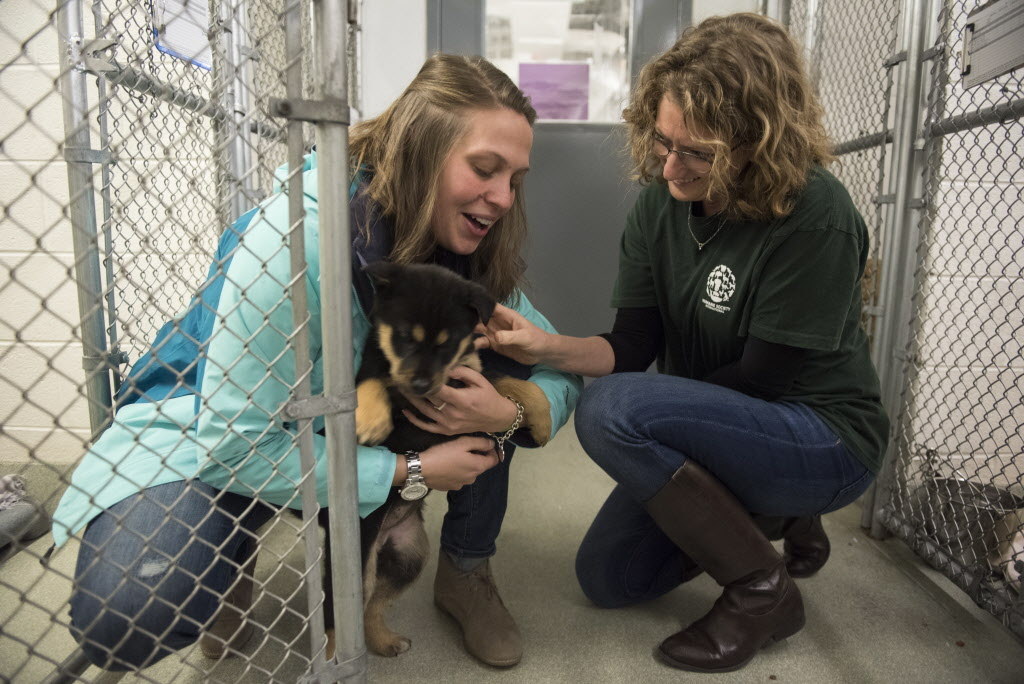 And new friends.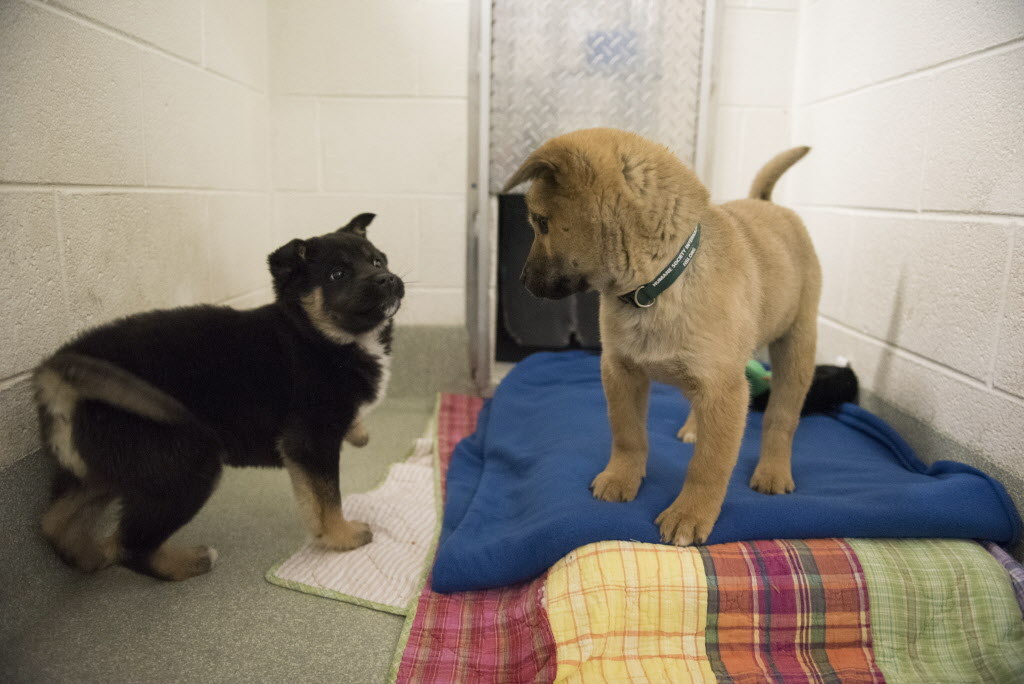 Welcome home, pups!