Remember back in December when you heard Hillary Clinton was going to guest star on Broad City and you were like, "Amazing!" but also like, "WTF?"
Well, the episode will finally air this week, and here's your first look at Clinton's meeting with Abbi and Illana.
Recently fired (finally) from her "job" at Deals Deals Deals, Illana has found the time to volunteer for Clinton at her Brooklyn headquarters.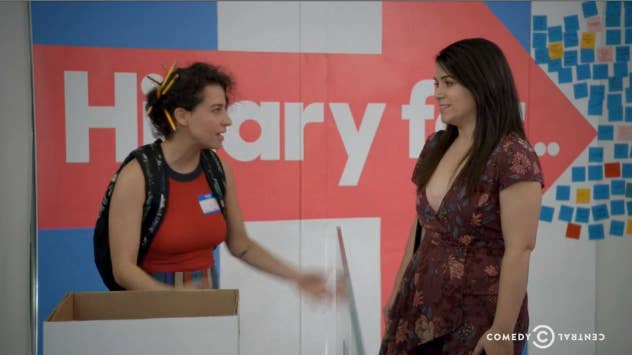 The two are discussing Illana's desk when someone walks in and catches their eye...
*CUE THE FREAK OUT TO END ALL FREAK OUTS*
You can catch Clinton on Broad City Wednesday at 10 p.m. ET, 9 p.m. CT on Comedy Central.