Having previously lauded Dame Helen Mirren for bringing some much needed class to the New York subway system, it's time for BuzzFeed to issue an important correction.
Mirren is actually a monster.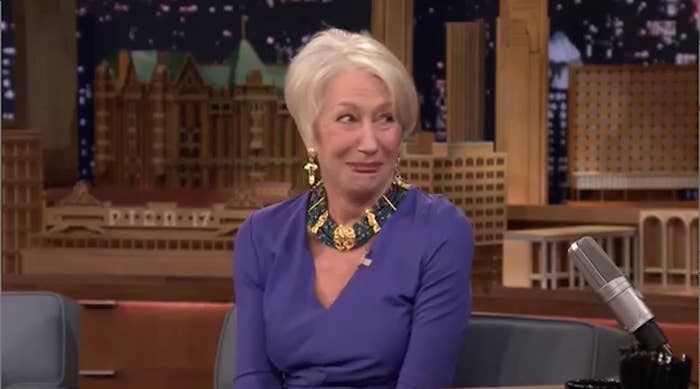 On the Tonight Show last night, Mirren opened up to Jimmy Fallon about her secret, shameful subway behavior.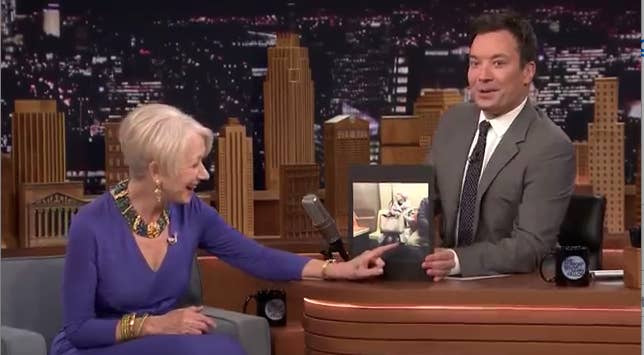 "I did this awful thing on the subway, and I'm embarrassed and ashamed about it," she told him.
"I was with some friends and we were running to get the subway to go to the theater. We're running, and the train has just come in," she said.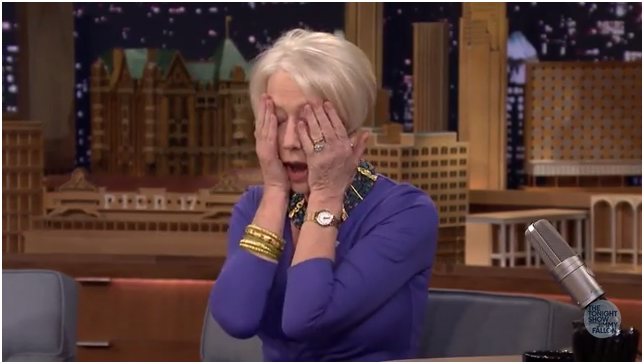 "I get ahead of them and I stop the door, and my hand is sort of stuck in the door, and this very nice guy gets up and opens the doors, so we can get on the train."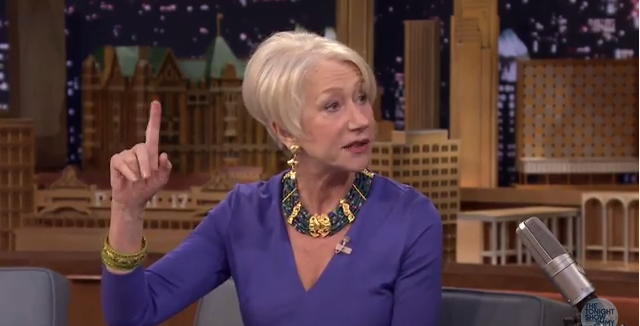 "And now we're waiting for the train to go and it's not going...the subway police arrive and say, 'Someone stopped the train, who stopped the train?' And I go, 'Not me.'"
"The guy said, 'I did, I stopped it,' and they take him off the train."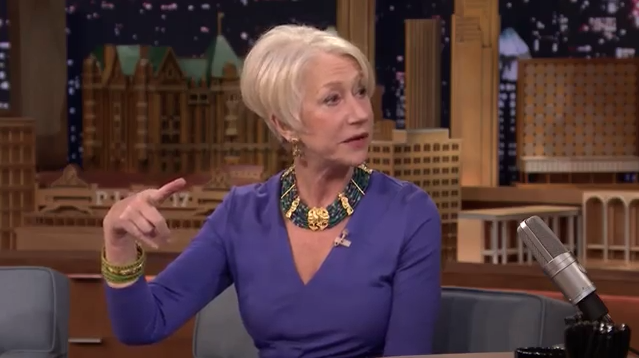 "And I'm sitting there going, 'I must get off my seat and go out and tell them it was my fault...'"
"'But then I'm going to be later for the theater and I'm with my friends.'"