A Drone Hit A Plane Landing At London's Heathrow Airport
Police are investigating the incident.
A British Airways jet was struck by a drone on Sunday as it attempted to land at London's Heathrow Airport, police believe.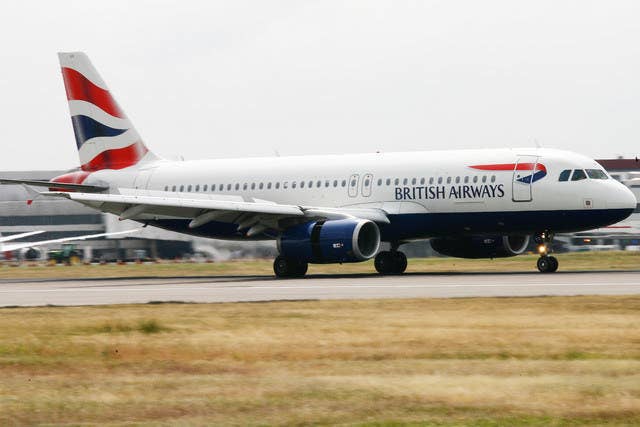 An Airbus A320 aircraft with 132 passengers and five crew was en route from Geneva when it was struck at approximately 1,700 feet while approaching the London airport, the Metropolitan police said in a statement.
Flight BA727 was able to land safely, a British Airways spokesperson told BuzzFeed News.
"Our aircraft landed safely, was fully examined by our engineers, and it was cleared to operate its next flight," the representative said.
The airline will "give the police every assistance with their investigation", the spokesperson said.
"Safety and security are always our first priority," the spokesperson said.
Police said there have been no arrests, but they are appealing for witnesses.
"Thankfully the aircraft landed safely but the incident highlights the very real dangers of reckless, negligent and some times malicious use of drones," said Chief Superintendent Martin Hendy, head of the Met's Aviation Policing Command.
"One of the challenges is to ensure people realise what is legitimate and what is illegal," he said. "The message is, do not fly them anywhere near airports or flight paths, or over crowded places such as football and other stadiums. The potential is there for a major incident."
On Twitter, the British Airline Pilots Association complained it was "only a matter of time" before such an incident occurred.
The Civil Aviation Authority said it was aware of the "possible incident".
"Safety is our first priority. Anyone operating a drone must do so responsibly and observe all relevant rules and regulations," a spokesperson said in a statement. "The rules for flying drones are designed to keep all airspace users safe. It is totally unacceptable to fly drones close to airports and anyone flouting the rules can face severe penalties including imprisonment."
Drones are covered under British aviation law, and users are warned to "always keep [drones] away from aircraft, helicopters, airports and airfields" or face criminal prosecution.