We all know that getting a wrong number text is an absolutely exhilarating experience. But how to respond? With calm, eloquent grace? Like a totally normal human being? Noooo way. Feast your eyes on some of the best wrong number text responses I've ever seen:
1.
The weekend-plans text: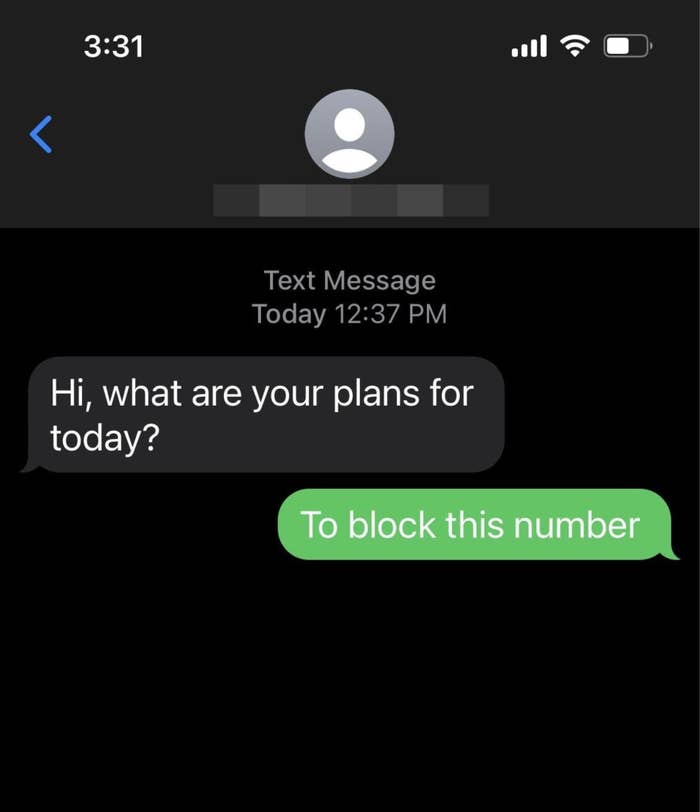 2.
The Tesla text:
3.
The challenge text: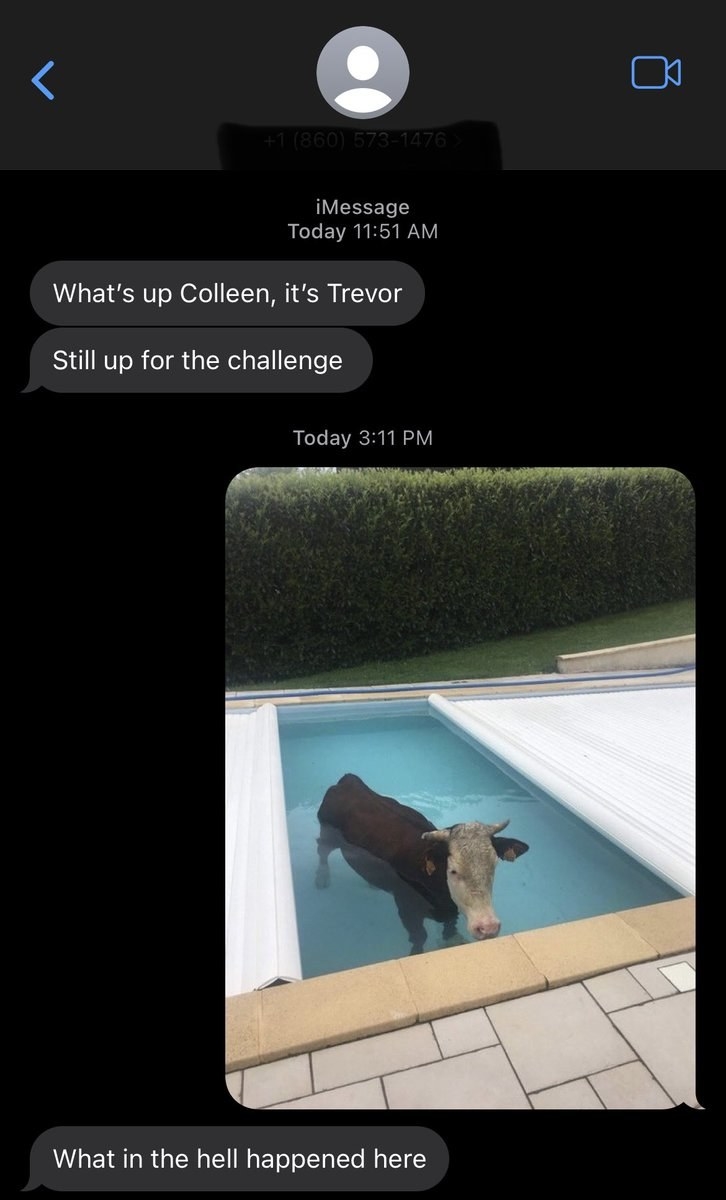 4.
The Mica text: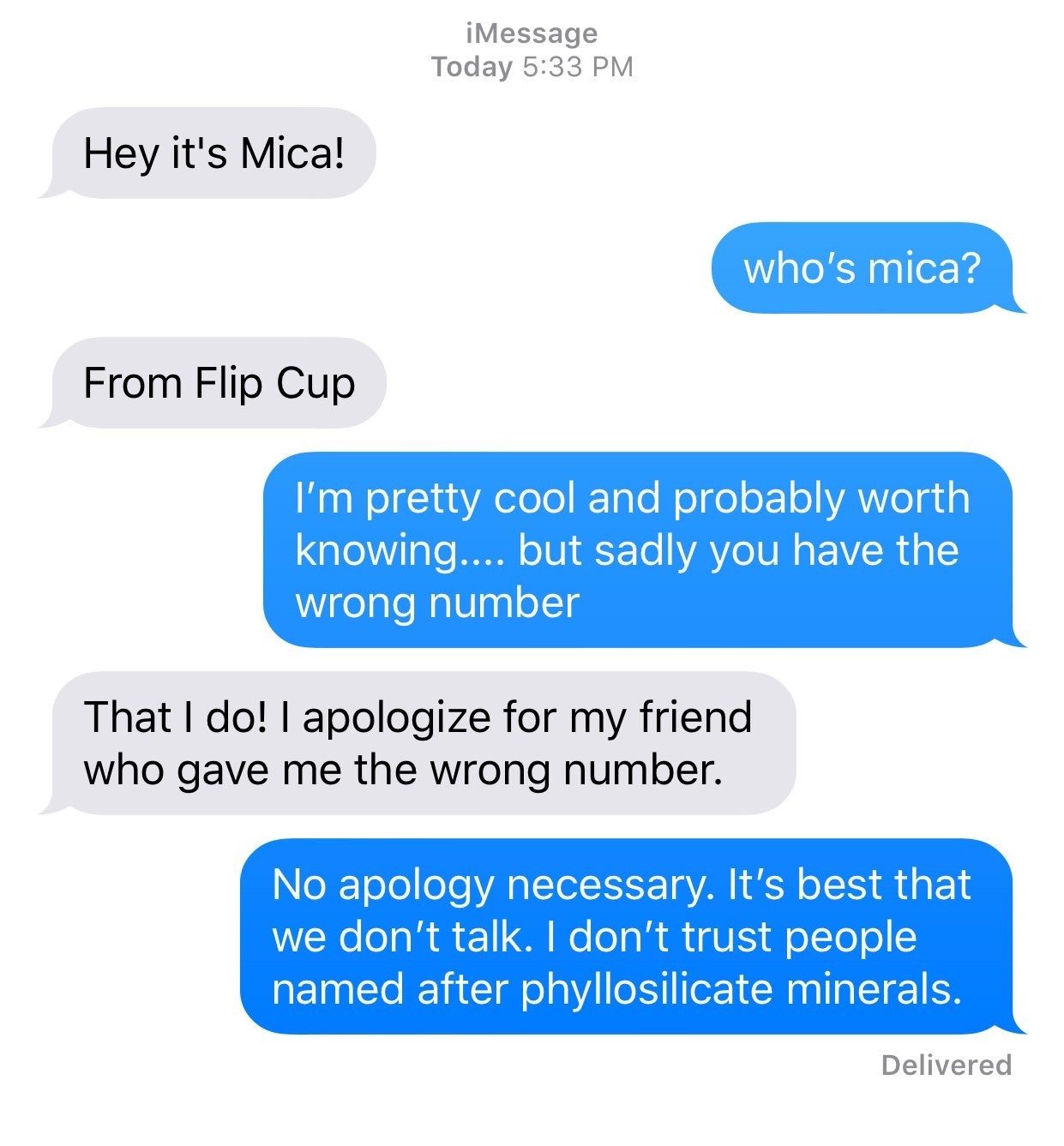 5.
The apartment-renting text: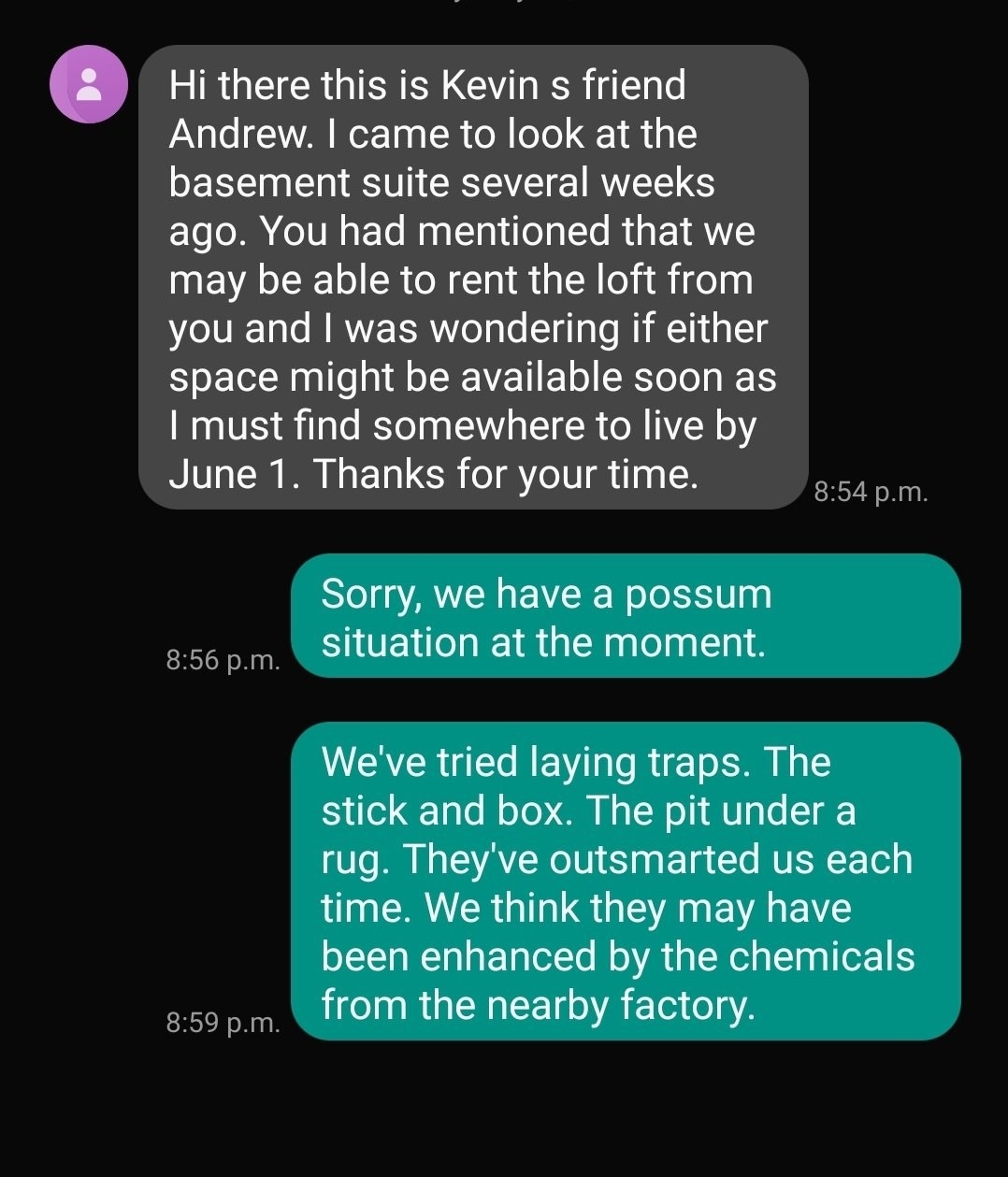 6.
The baby-nephew text: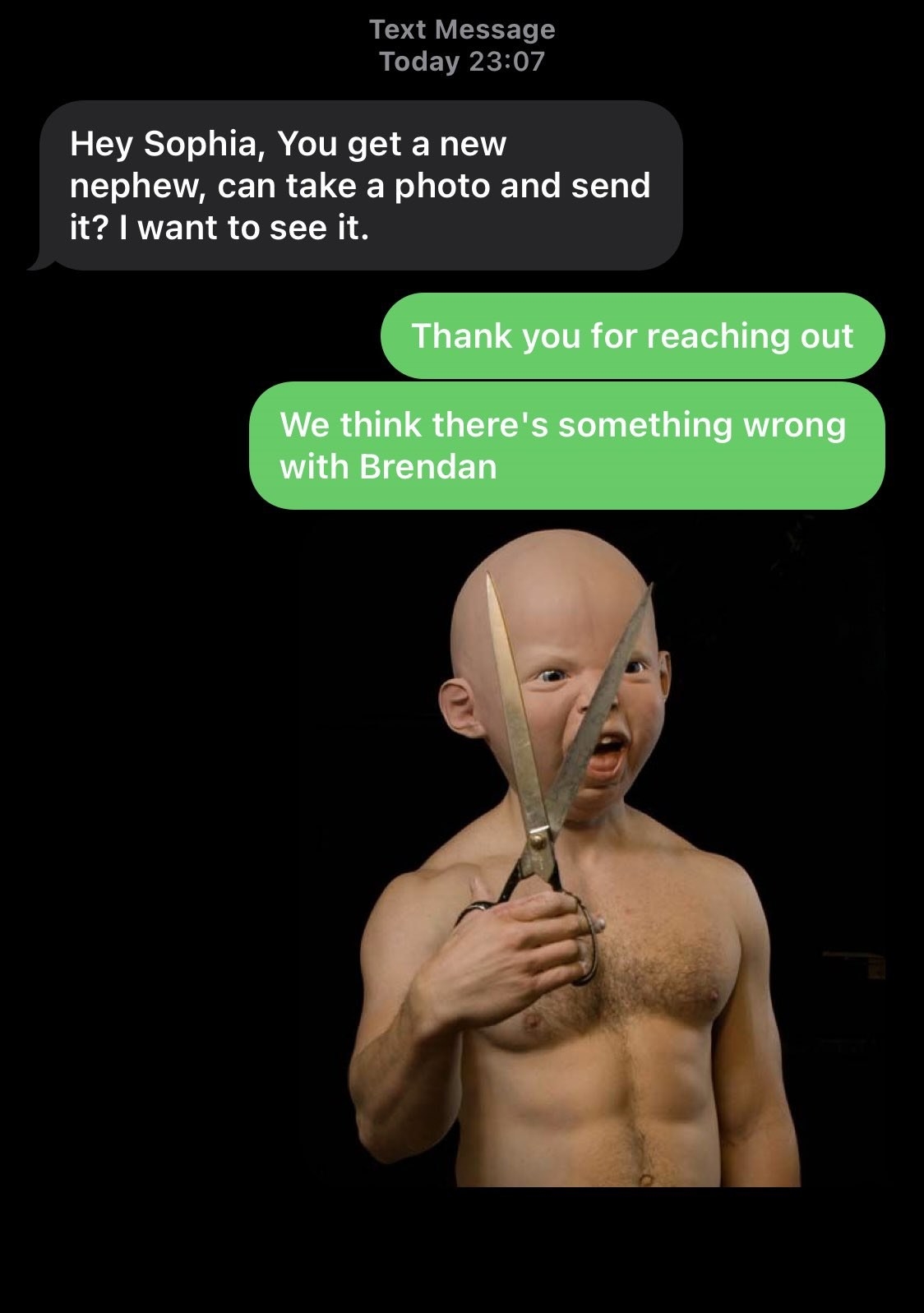 7.
The bathroom text: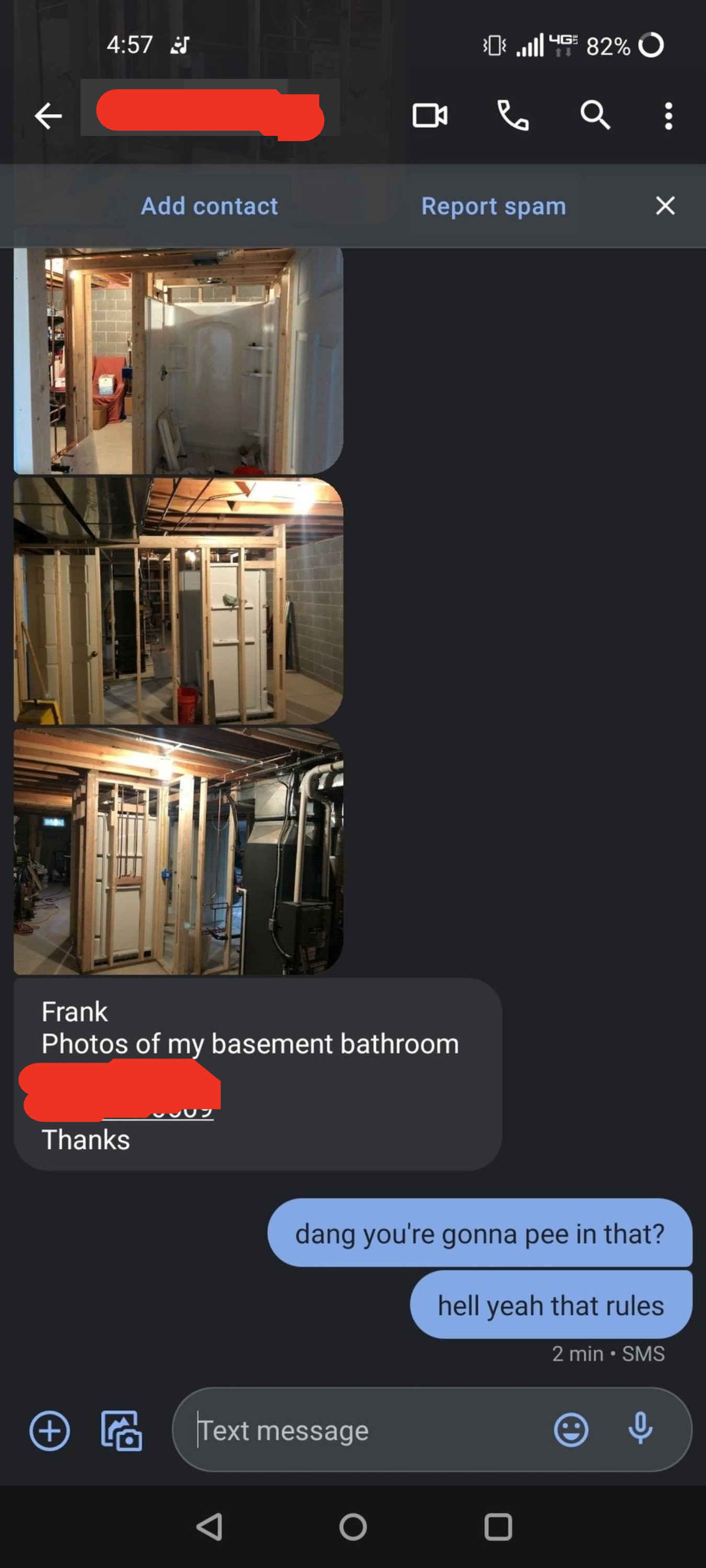 8.
The horse-names text:
9.
The true-tragedy text: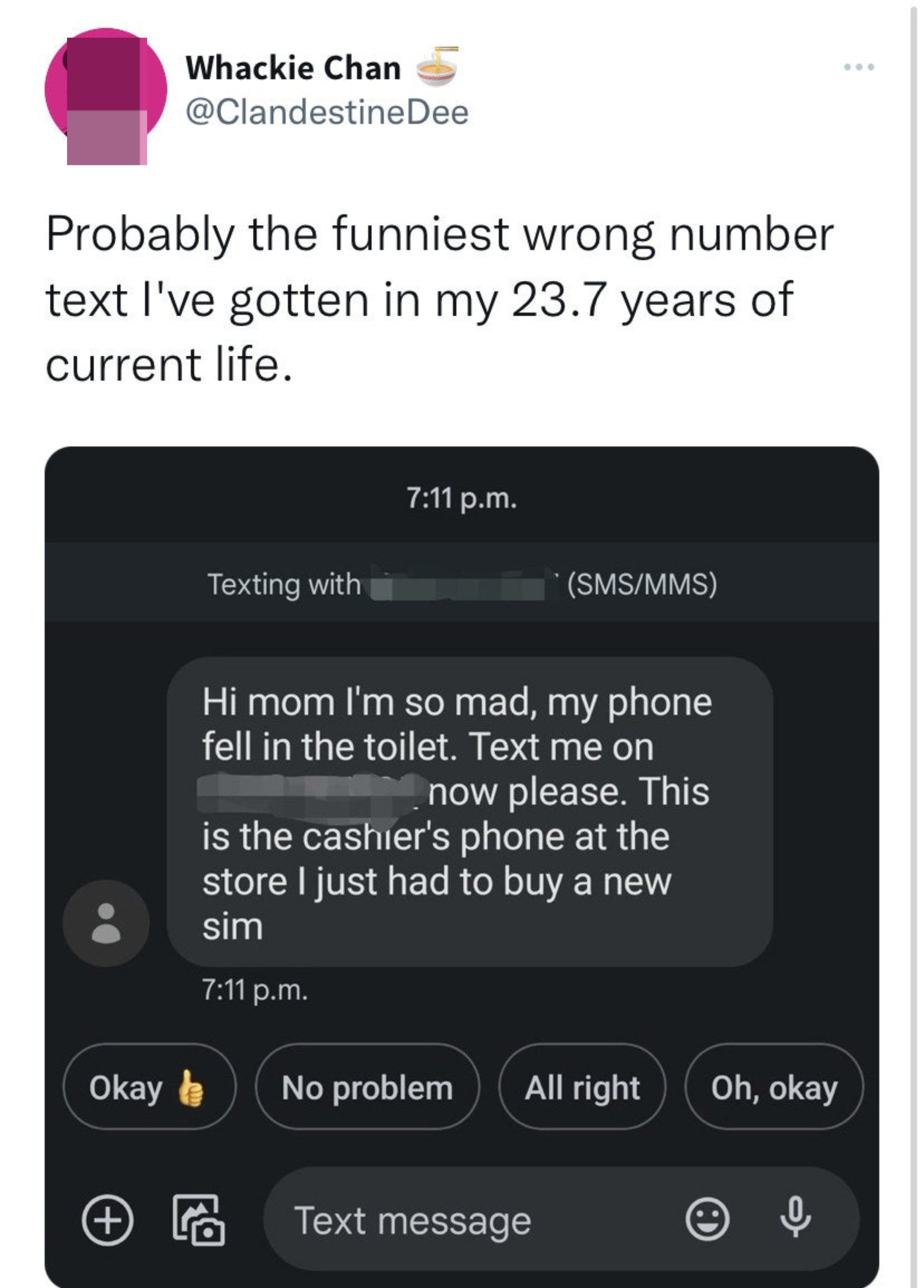 10.
The Cara text: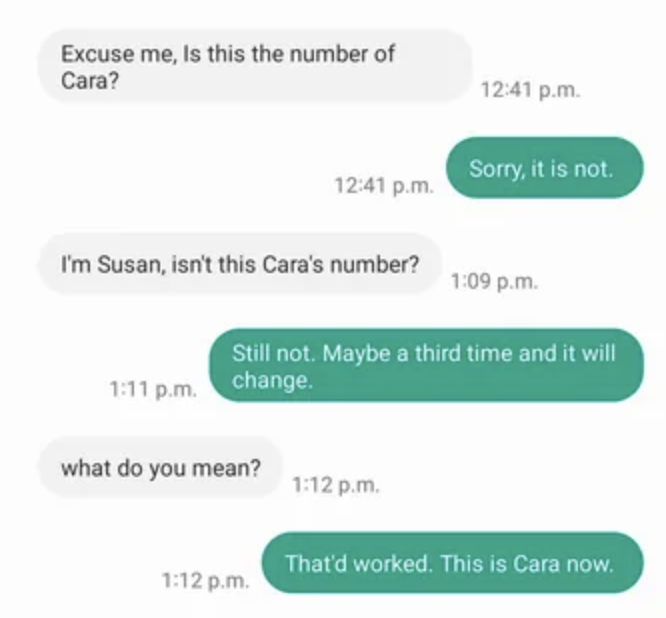 11.
The Heisenberg text: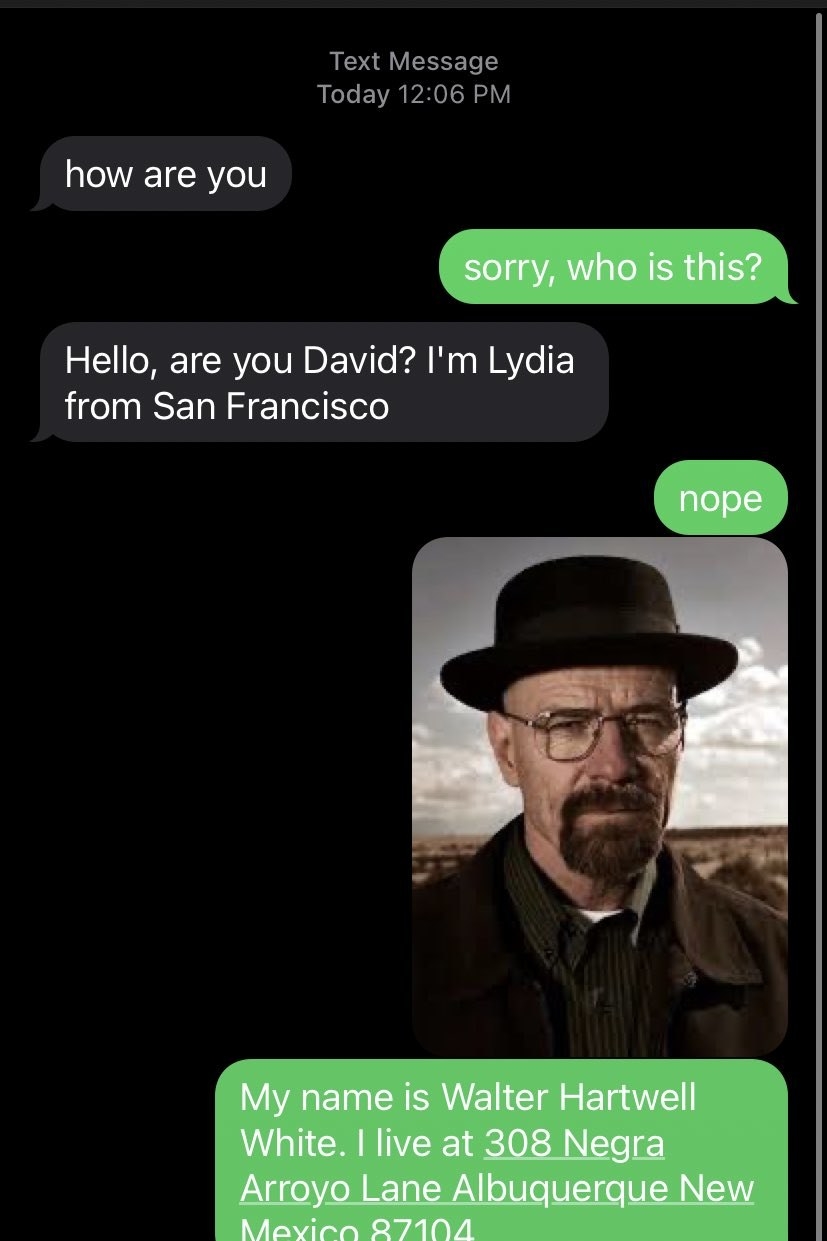 12.
The Danny DeVito text:
13.
The TMI text: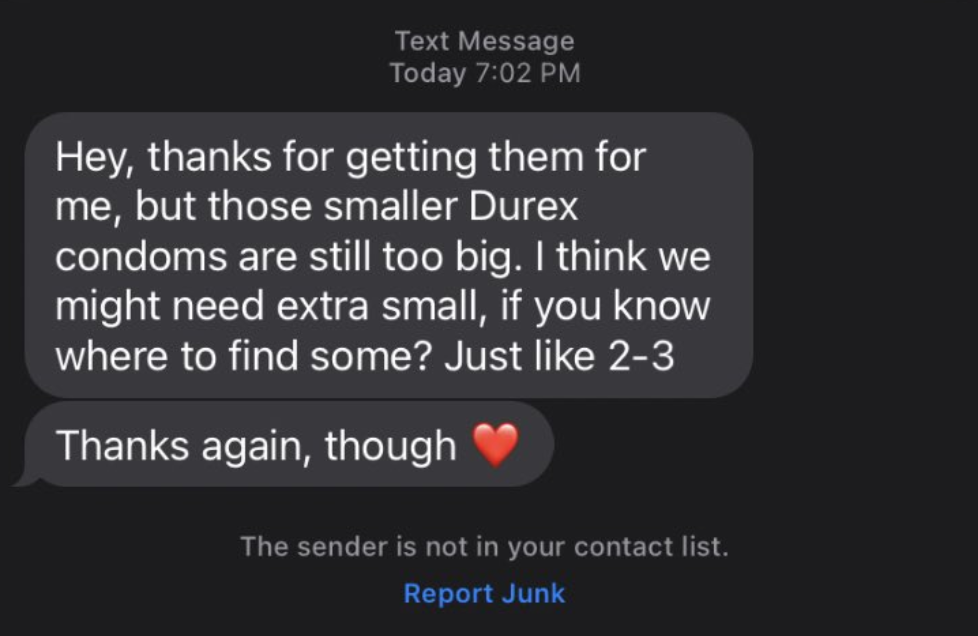 14.
The cycling text:
15.
The wine text:
16.
The factory text: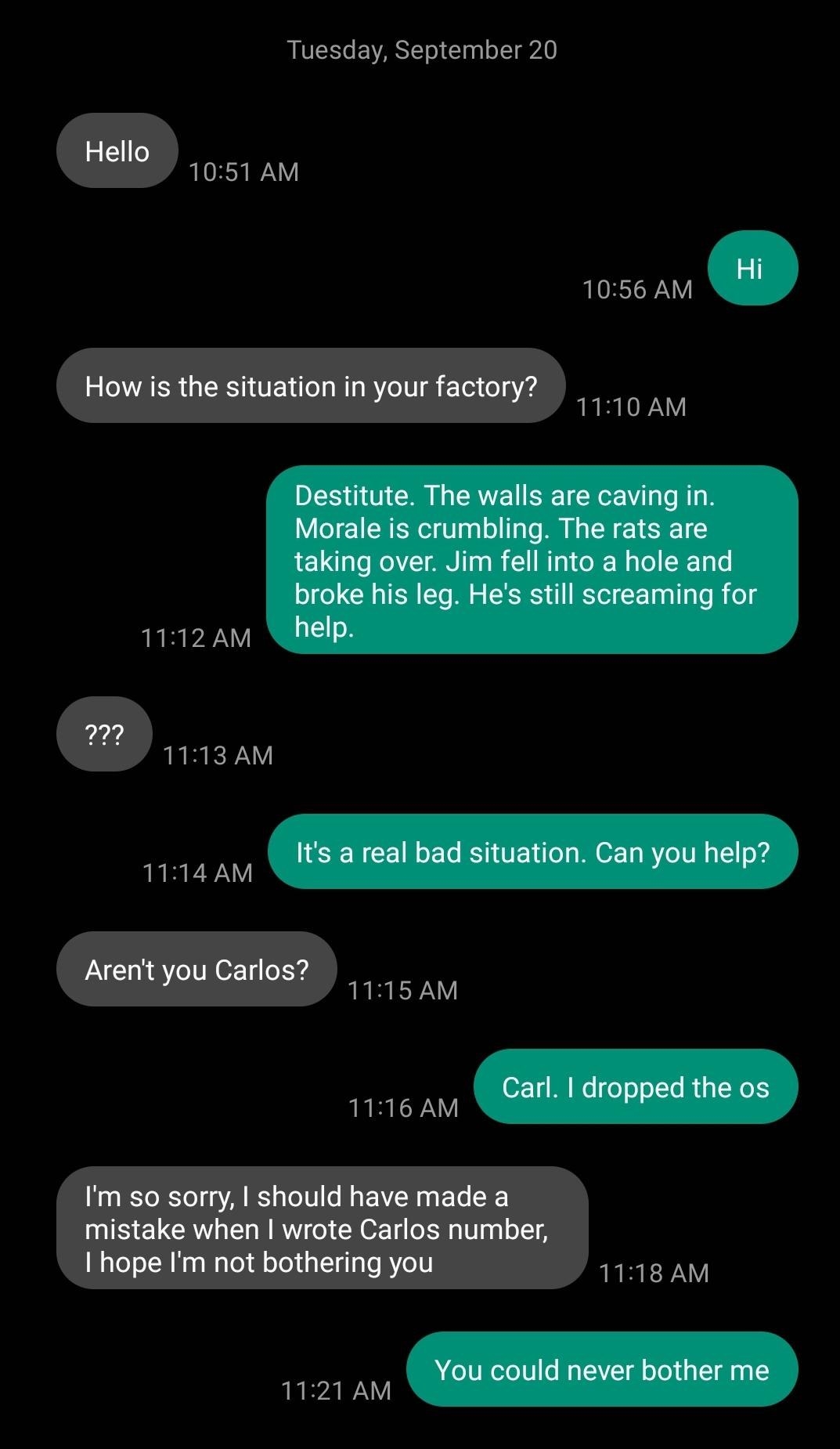 17.
The spaghetti text: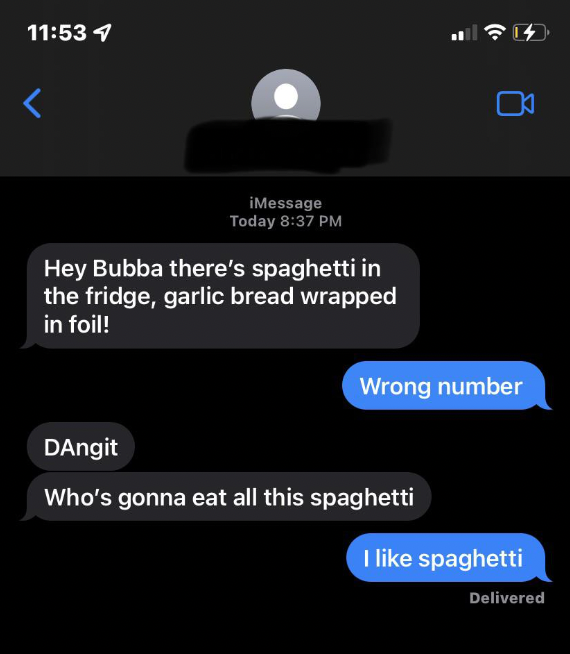 18.
The guy text: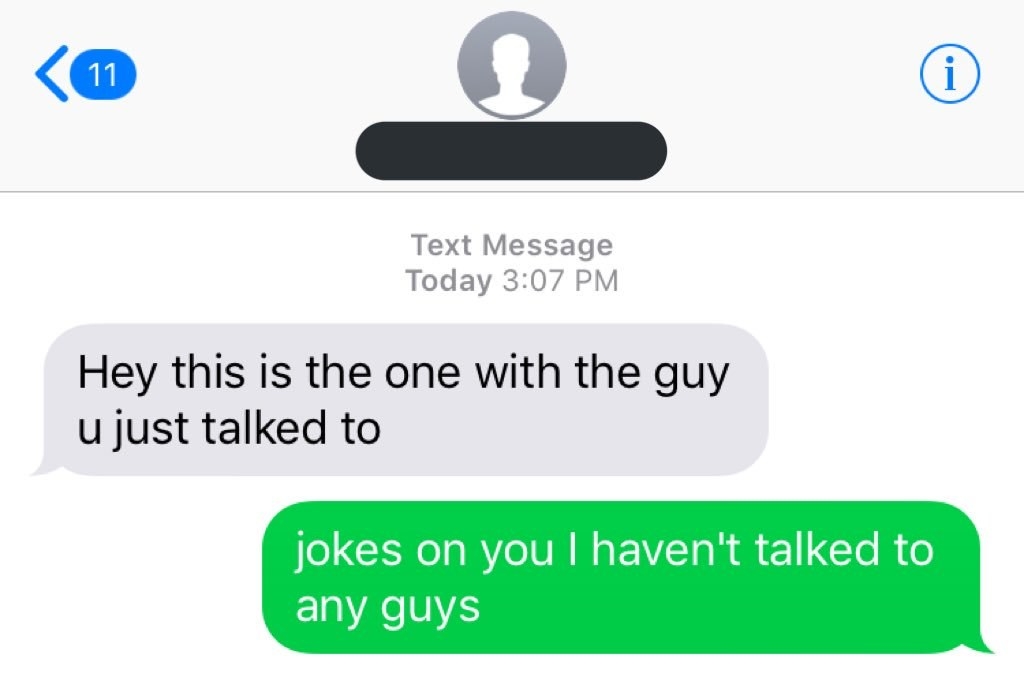 19.
The dump truck text: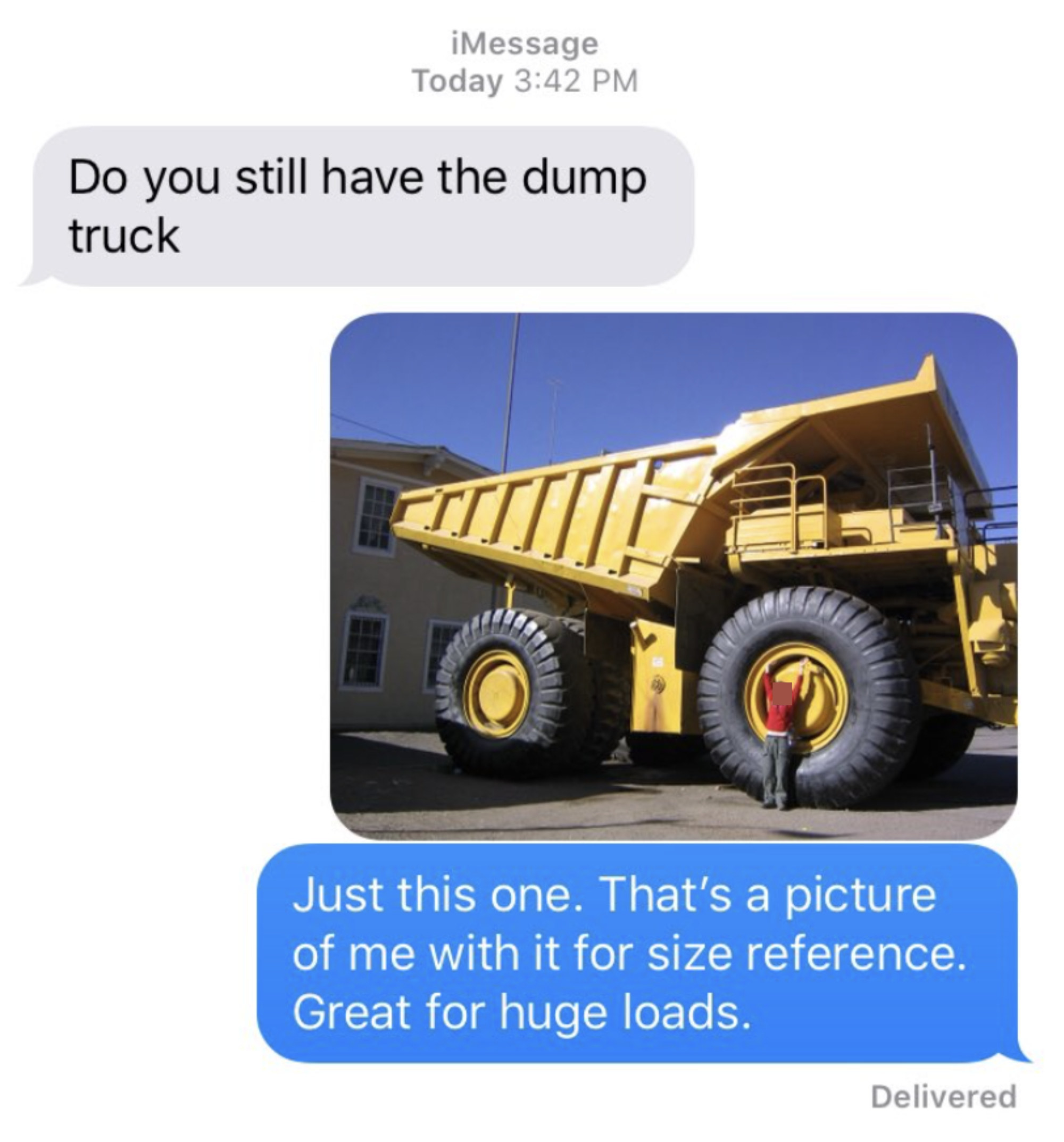 20.
The goat cheese text:
21.
The "Do Not Disturb" text: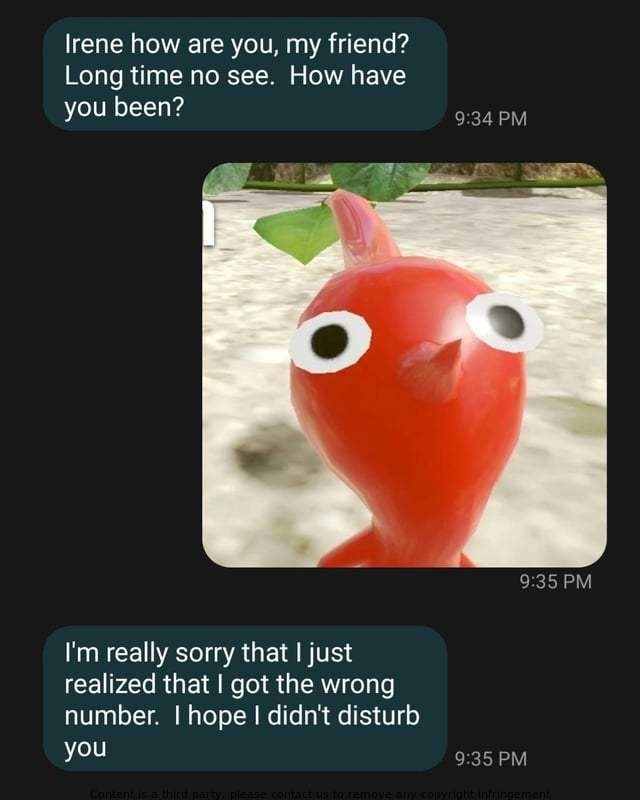 22.
The scandalous text: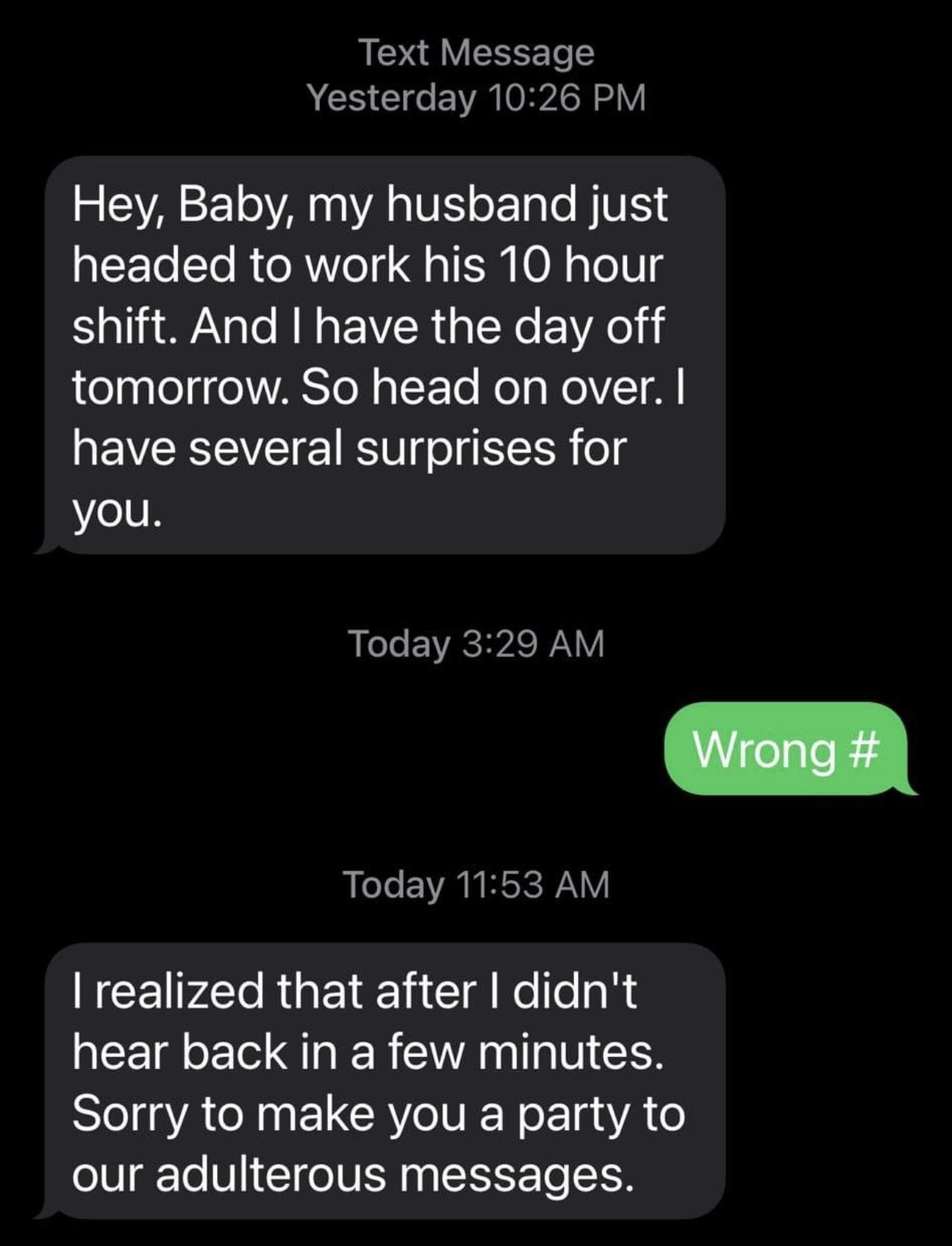 23.
The Demi text: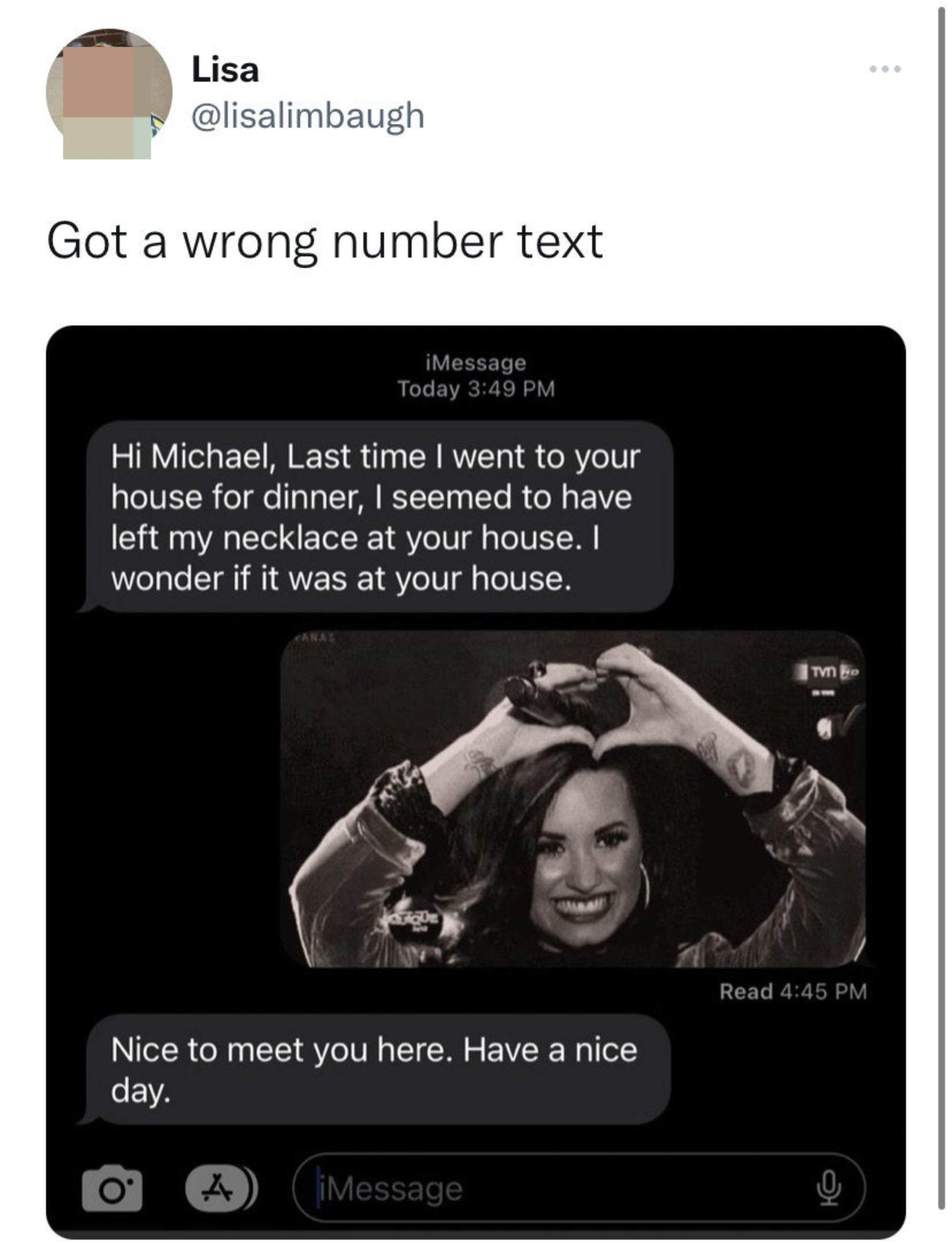 24.
The Kevin text: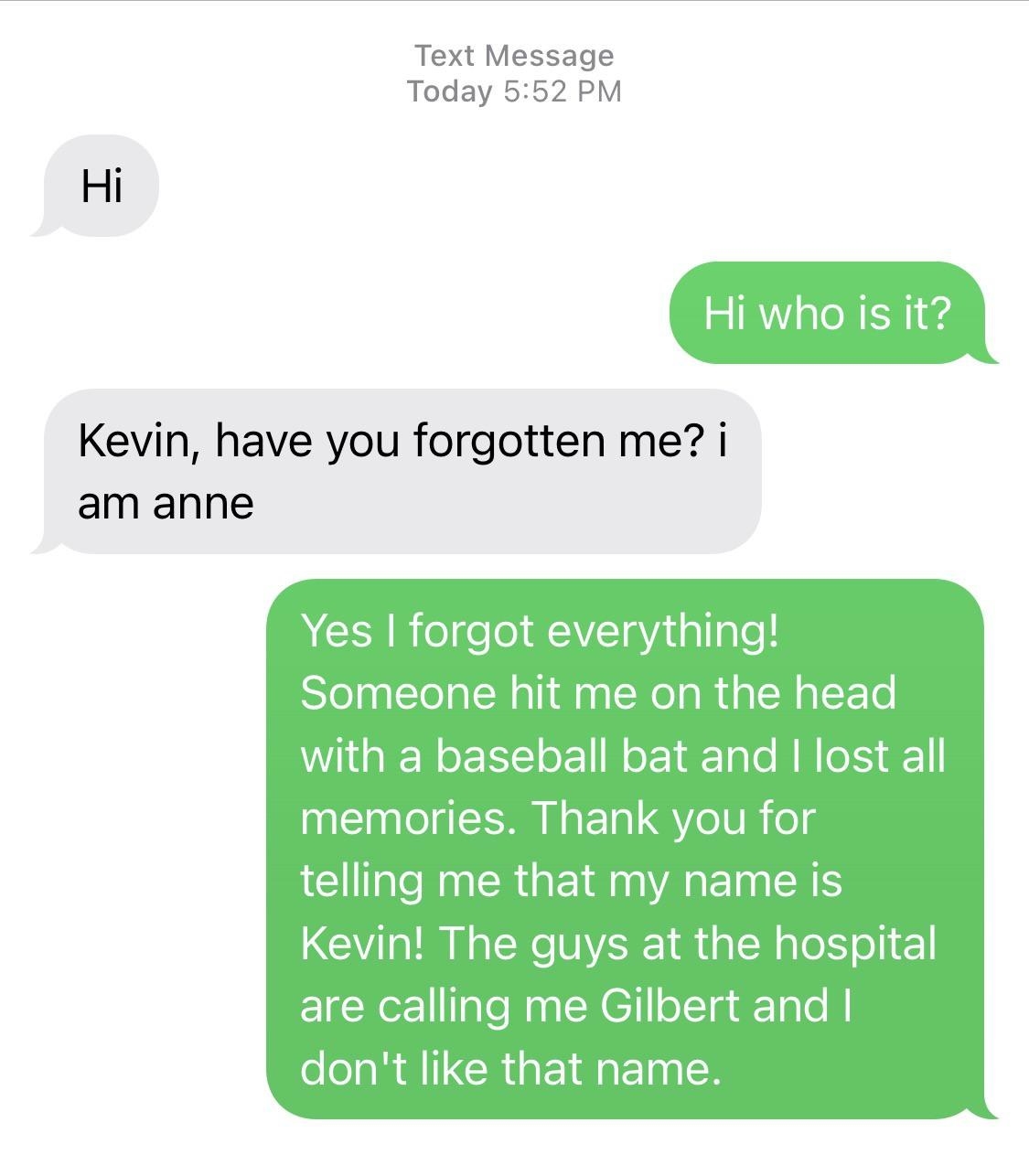 25.
The horse farm text: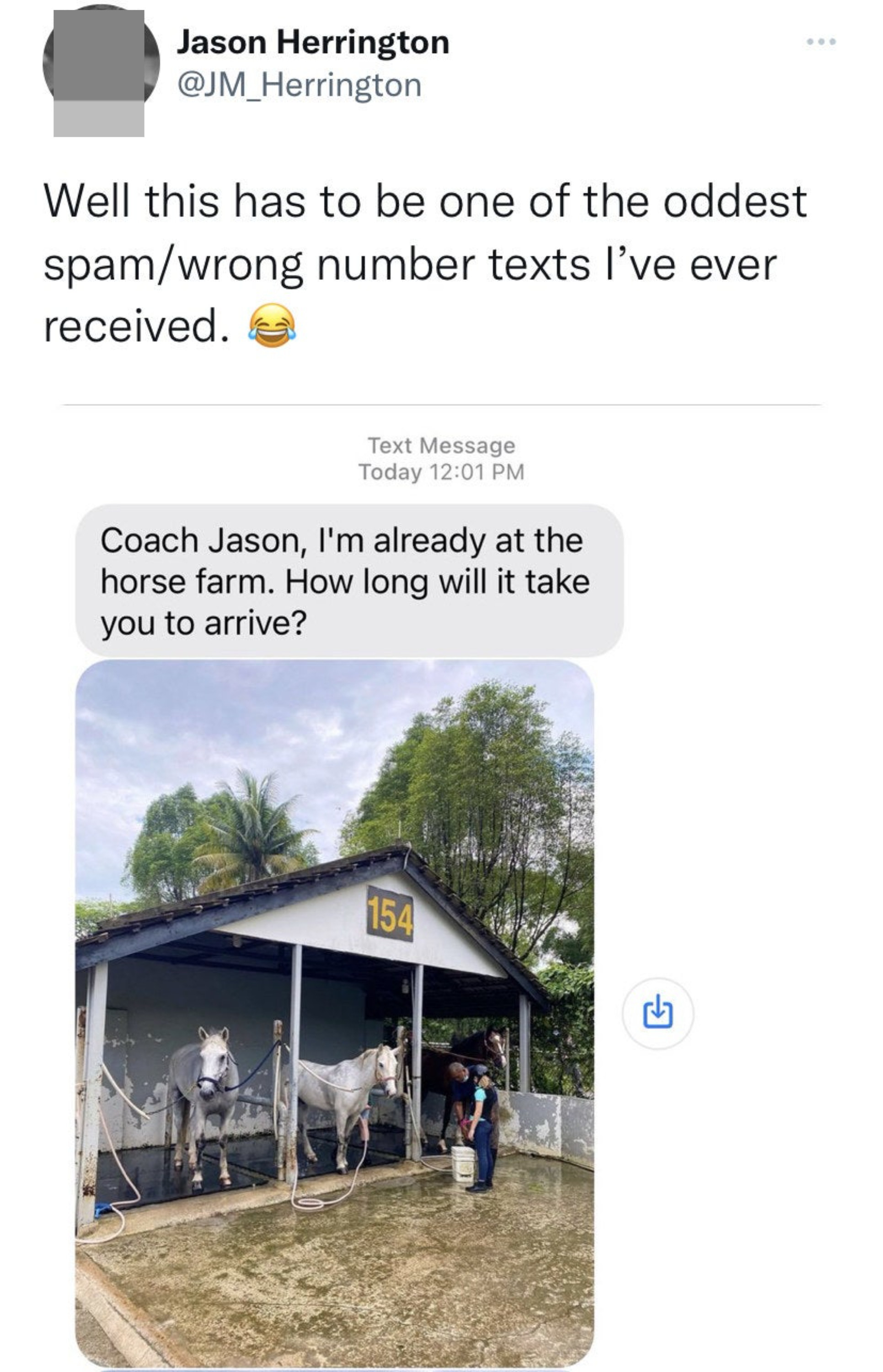 26.
The hallway text:
27.
The TV text: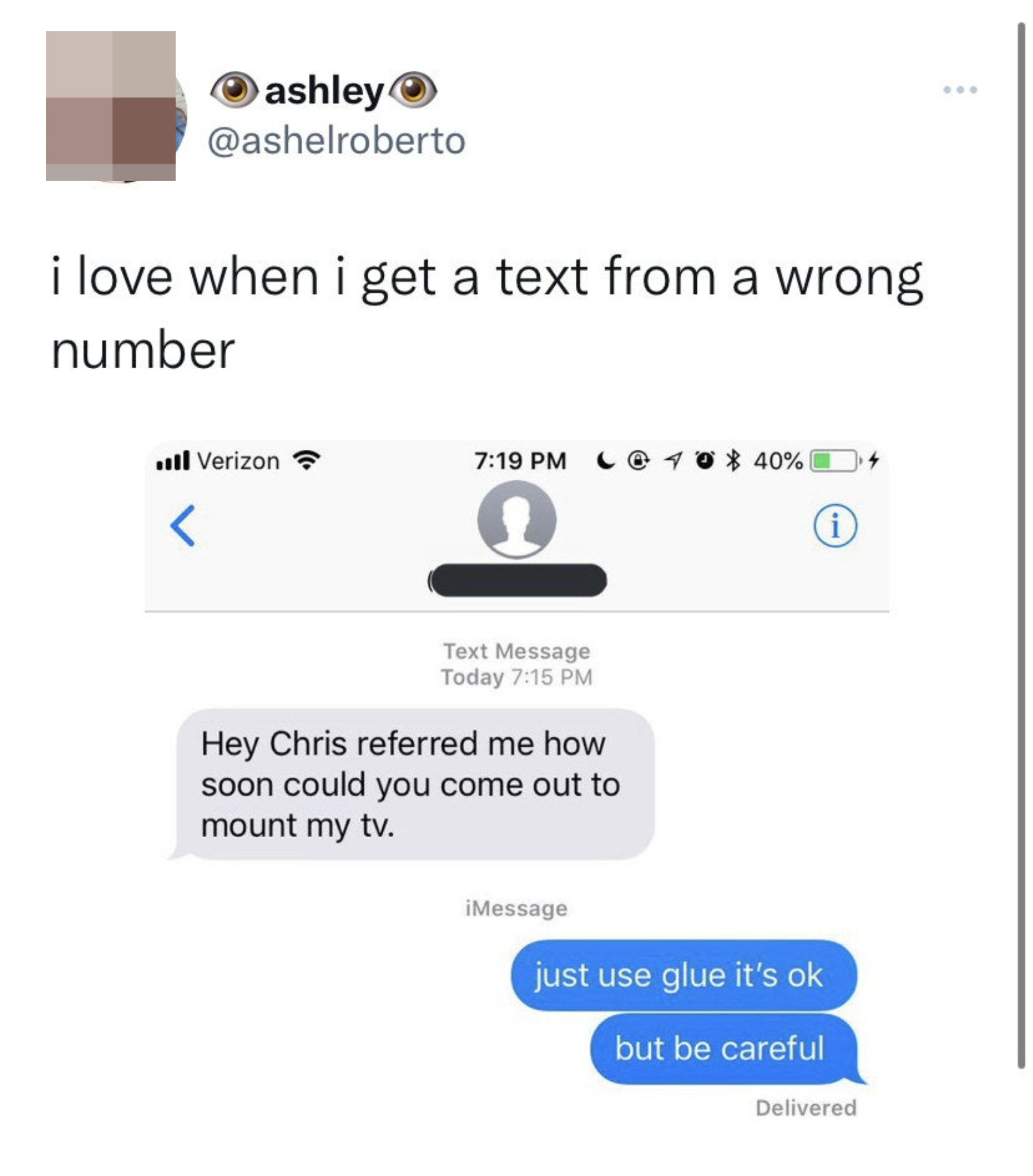 28.
The party prep text:
29.
The beautiful-nickname text: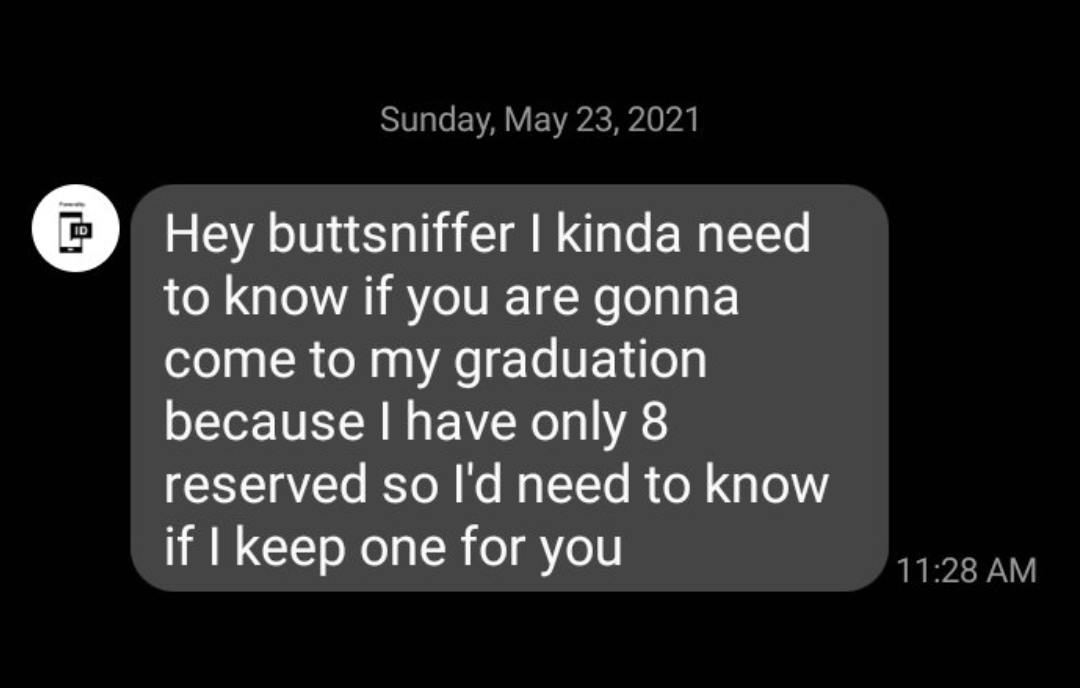 30.
The scary text:
31.
The Papa Gary text: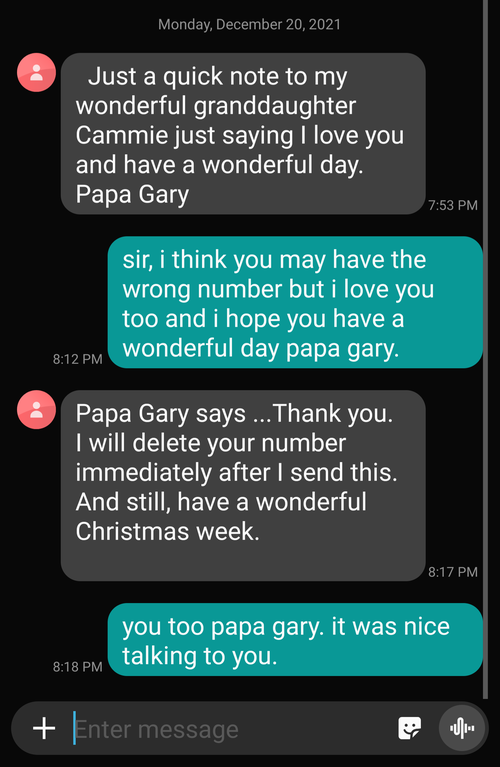 32.
And the EGG text: