Here's the deal: The federal minimum wage has been $7.25 an hour for the last 12 years, and now that Democrats control both houses of Congress and the presidency, many are calling on them to raise it to $15 an hour.
Across the country, people are quitting their jobs, having realized that $7.25 an hour just ain't worth it.
Of course, as always in America, there are a lot of people who don't want a federal minimum wage increase to happen. Here are some of the worst arguments they've made:
1.
"Taco Bell prices will go up":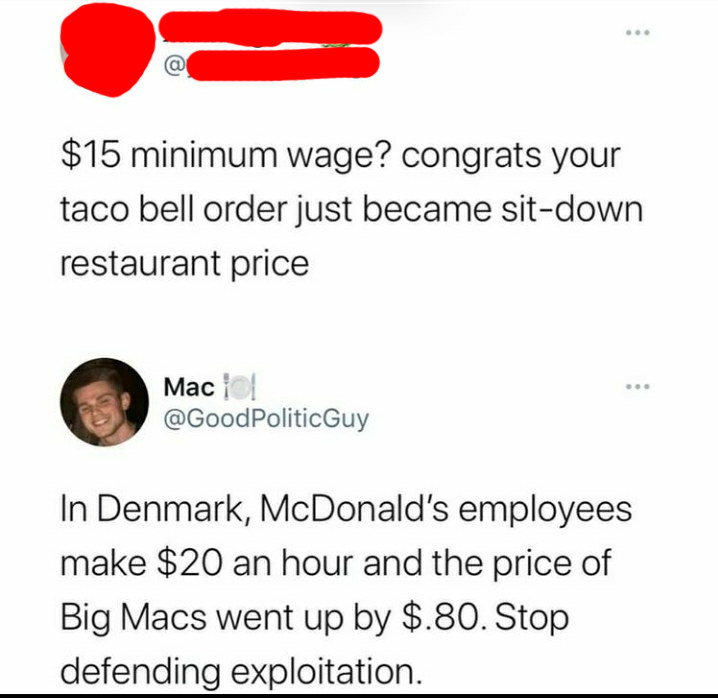 2.
"People need to work for peanuts":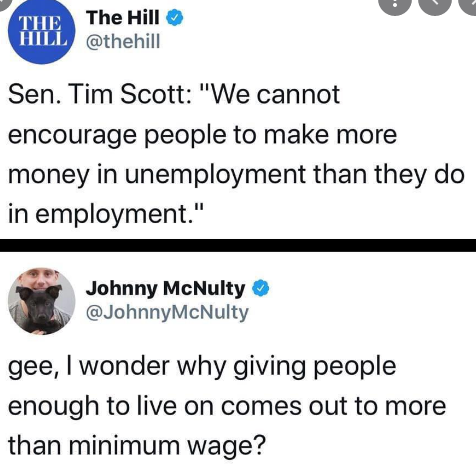 3.
"People on minimum wage in the US live like kings":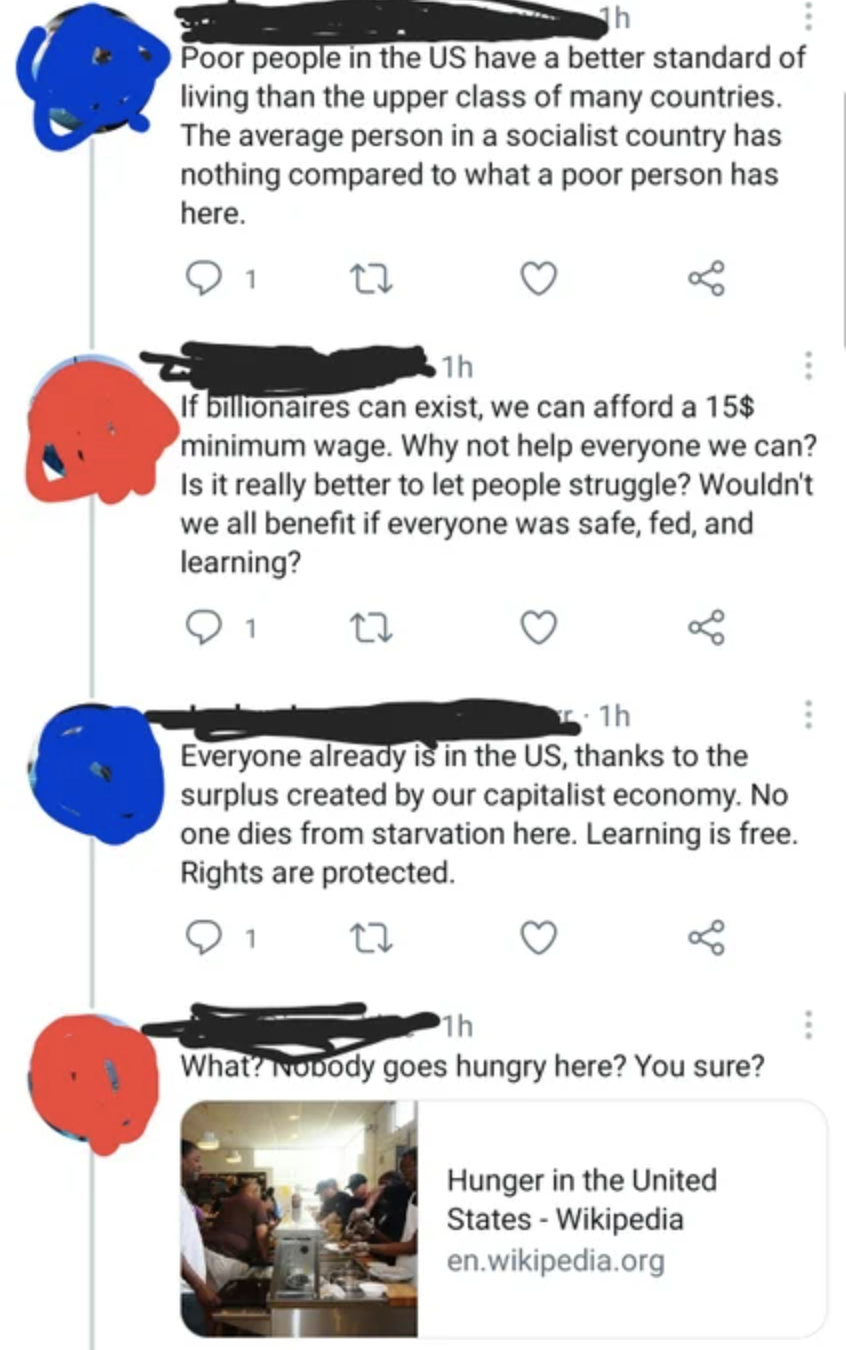 4.
"Eggs and milk will cost $6 (which is already the price of eggs and milk)":

5.
"You're a failure if you work a minimum wage job":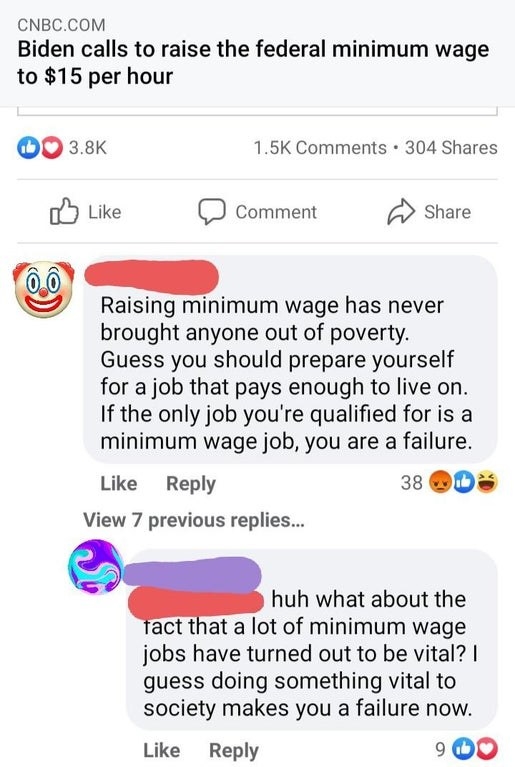 6.
"The minimum wage should actually be zero dollars":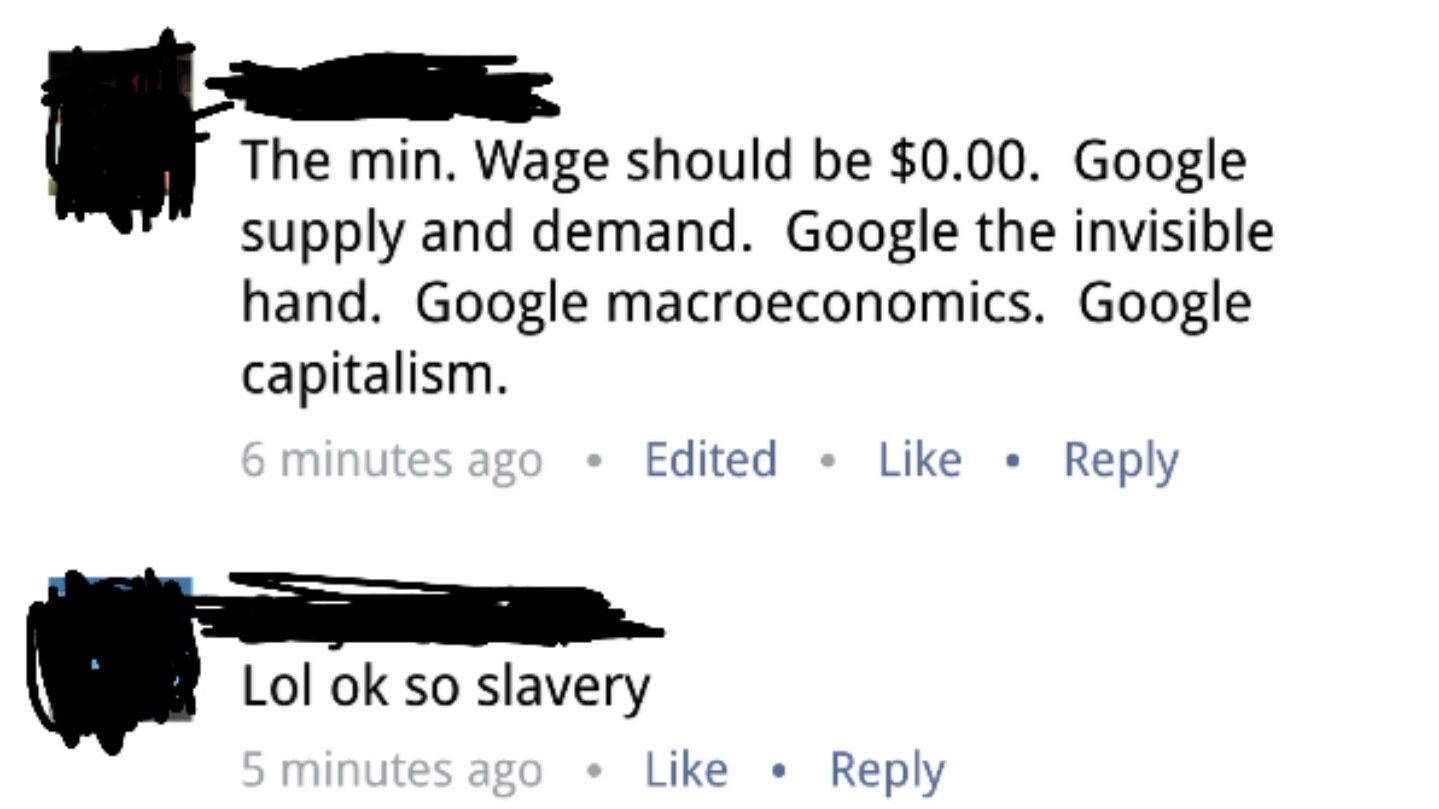 7.
"People don't deserve it":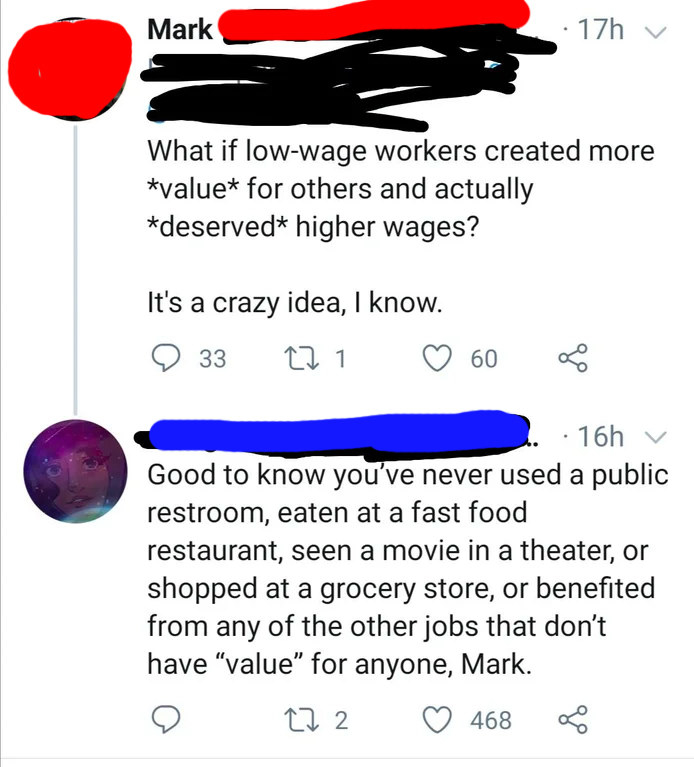 8.
"A fast-food worker shouldn't make so much":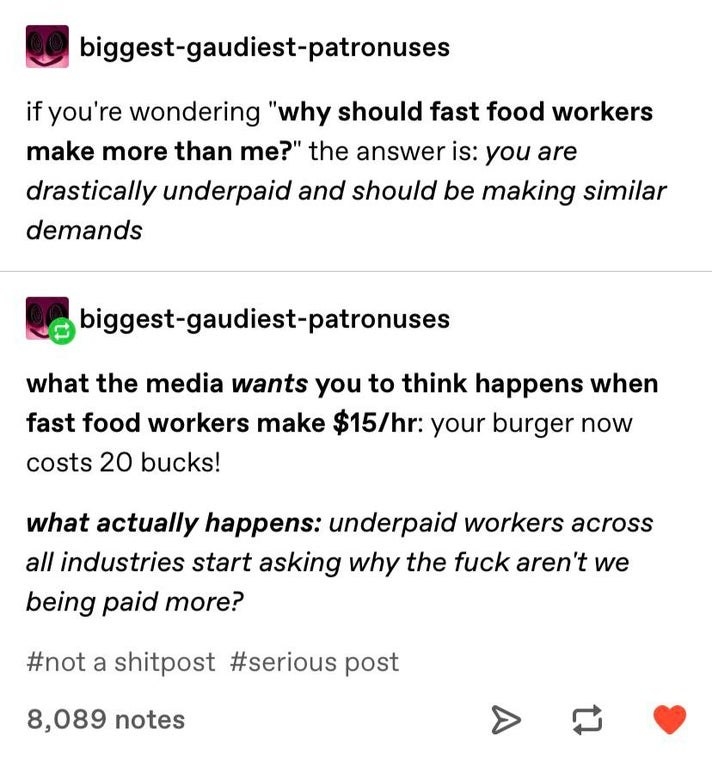 9.
"There actually SHOULD be jobs people can't live off of":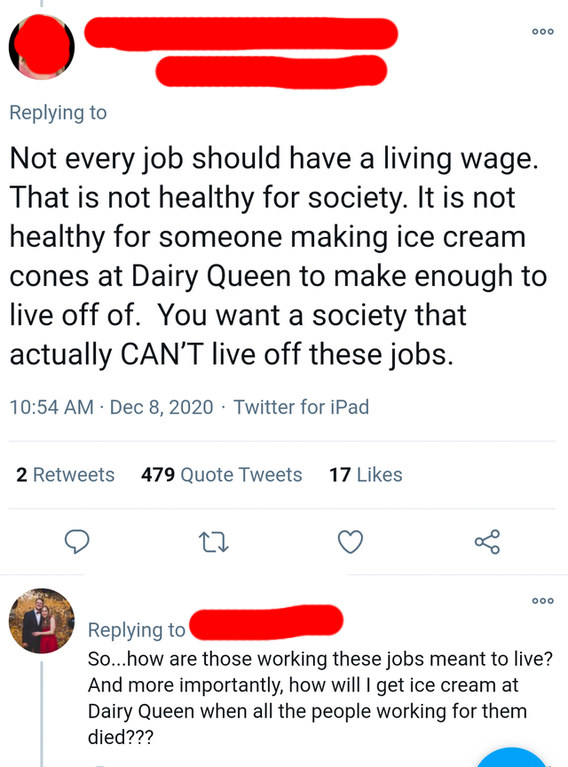 10.
"People will buy luxury cars on $15 an hour":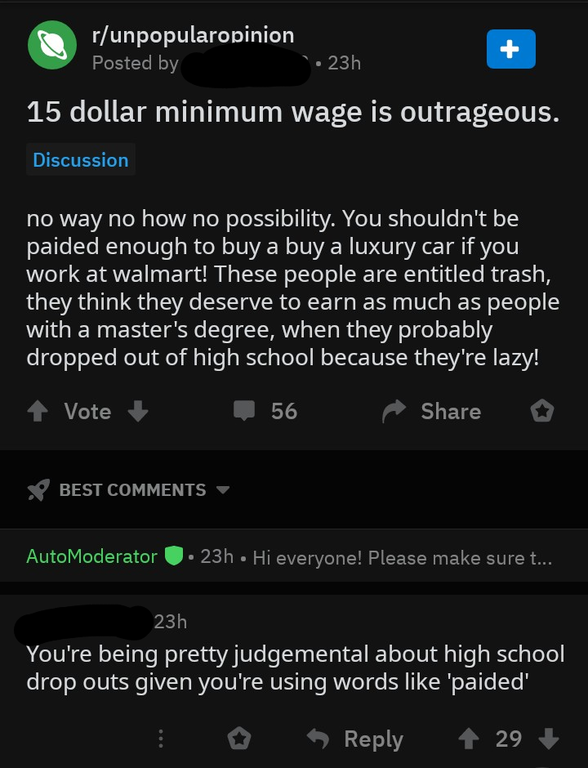 11.
"Just look in the 'Sunday paper'":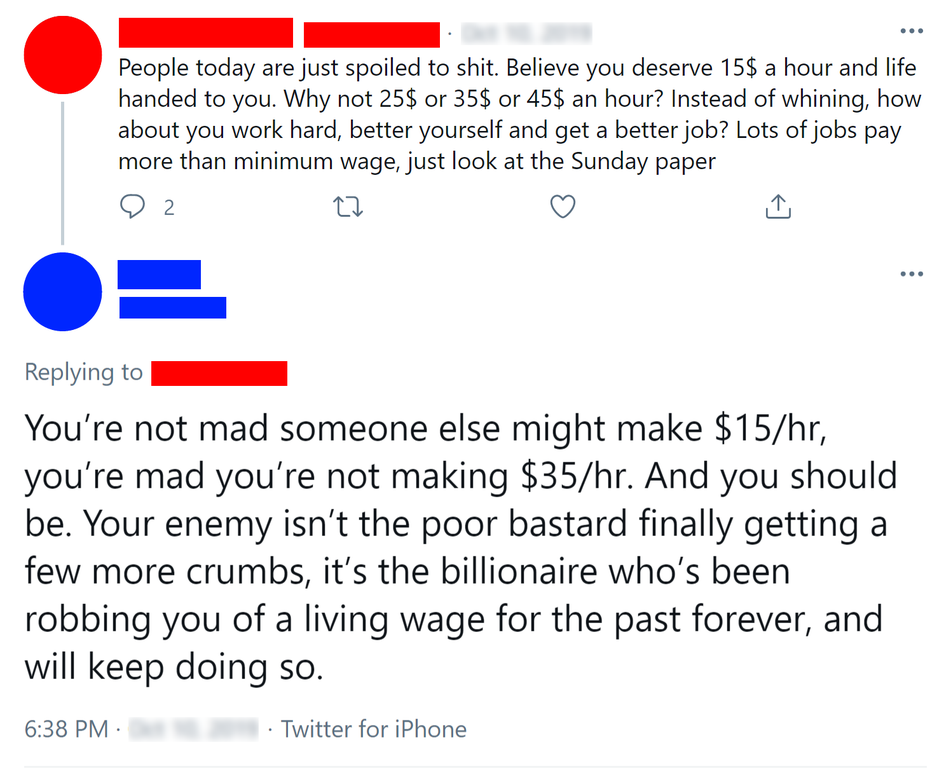 12.
"People aren't meant to be able to live off of minimum wage":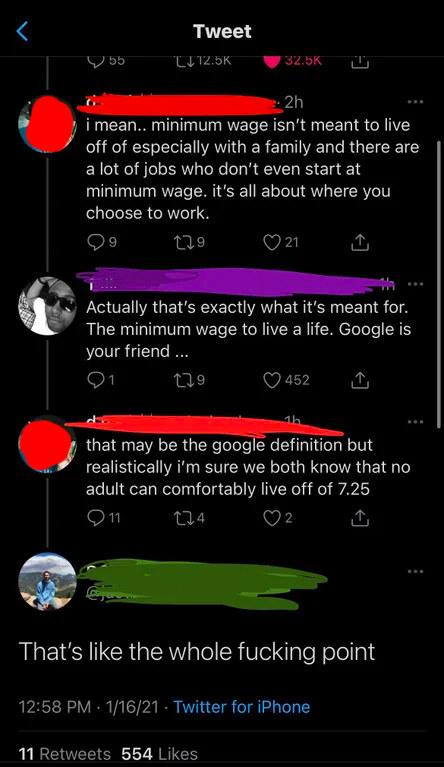 13.
"Just find a better job":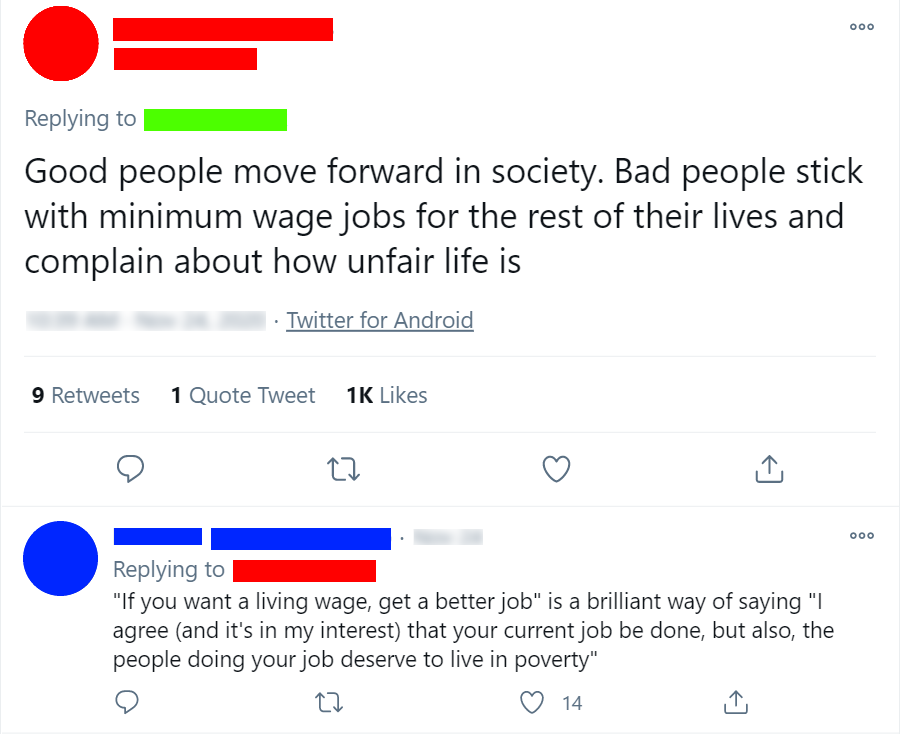 14.
"I got by on $6 an hour in 1902":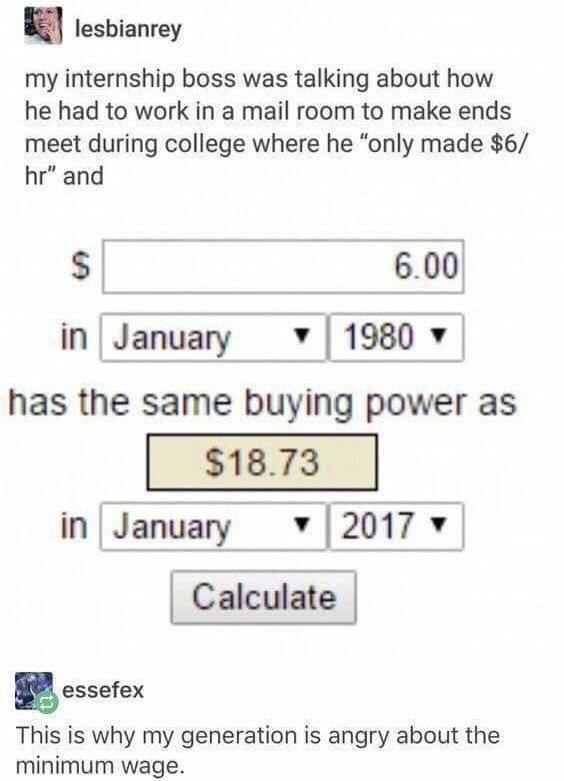 15.
"People will make six figures at $15 an hour":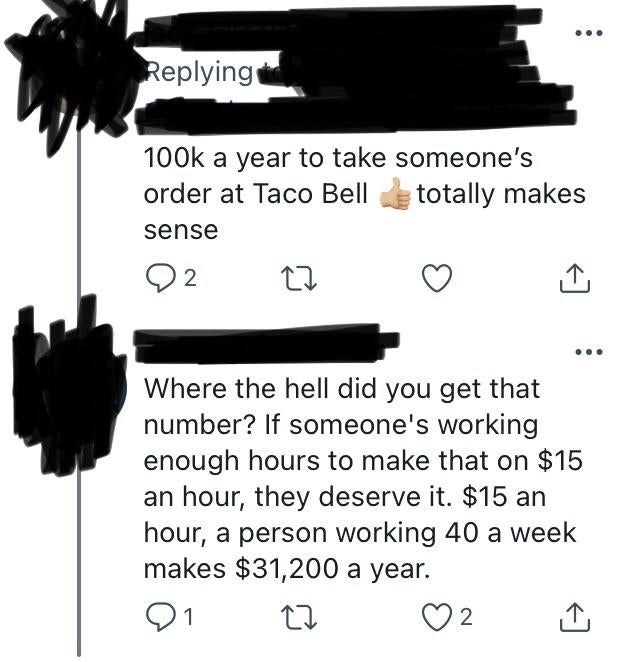 16.
"You just need to work harder":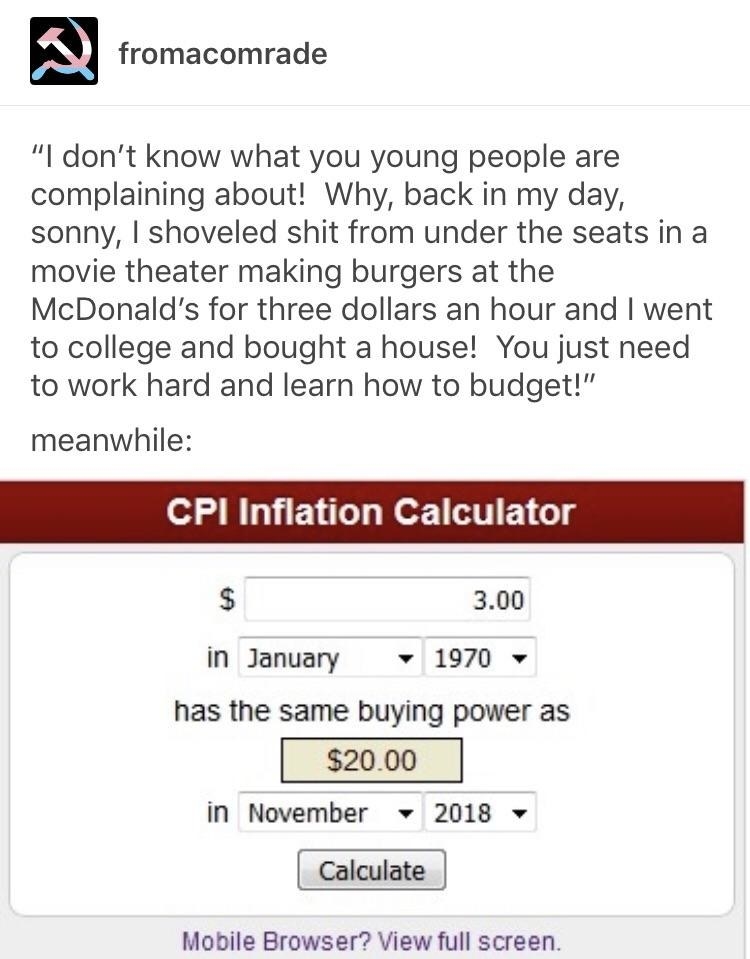 17.
"They already make too much":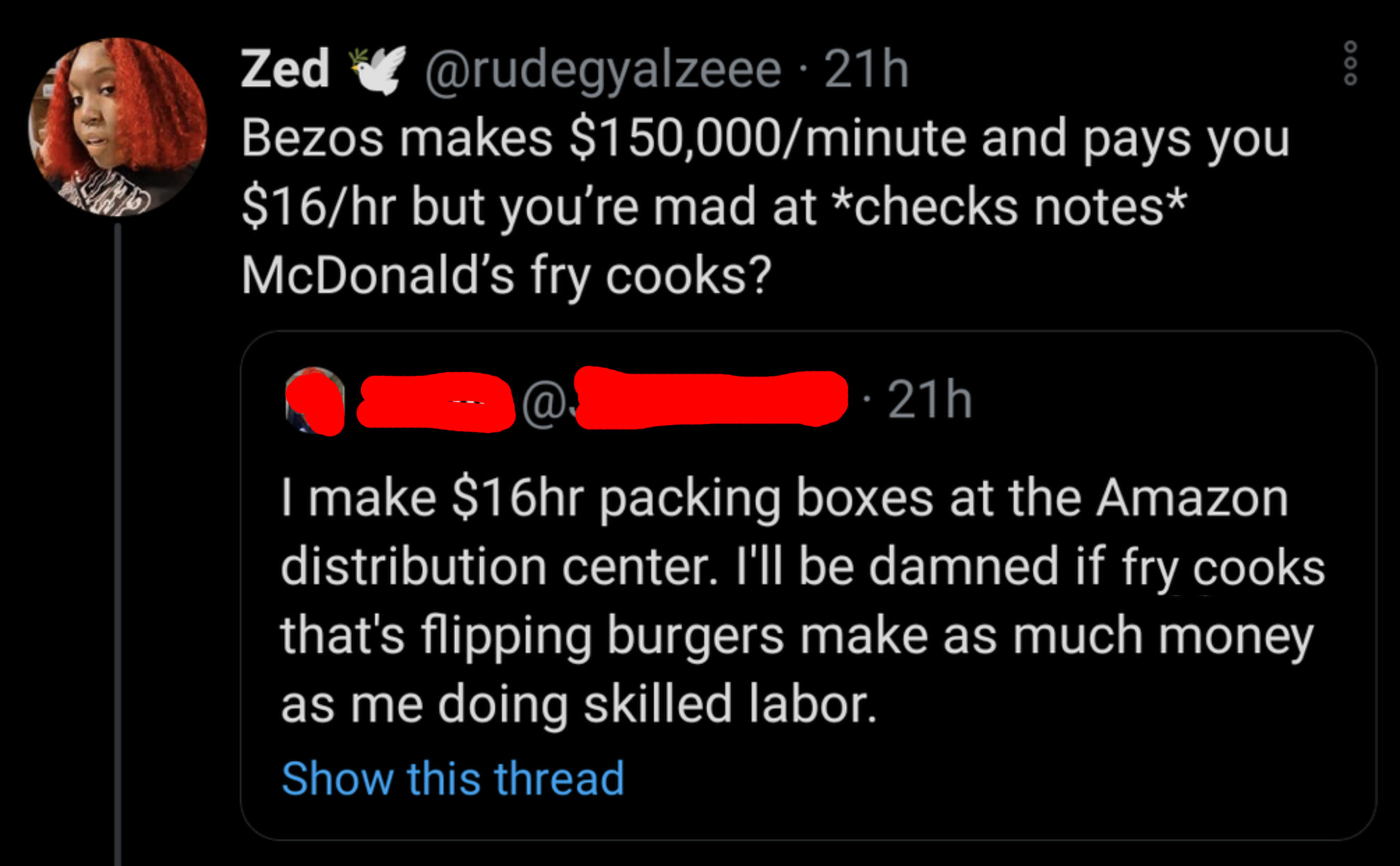 18.
"What about Australia":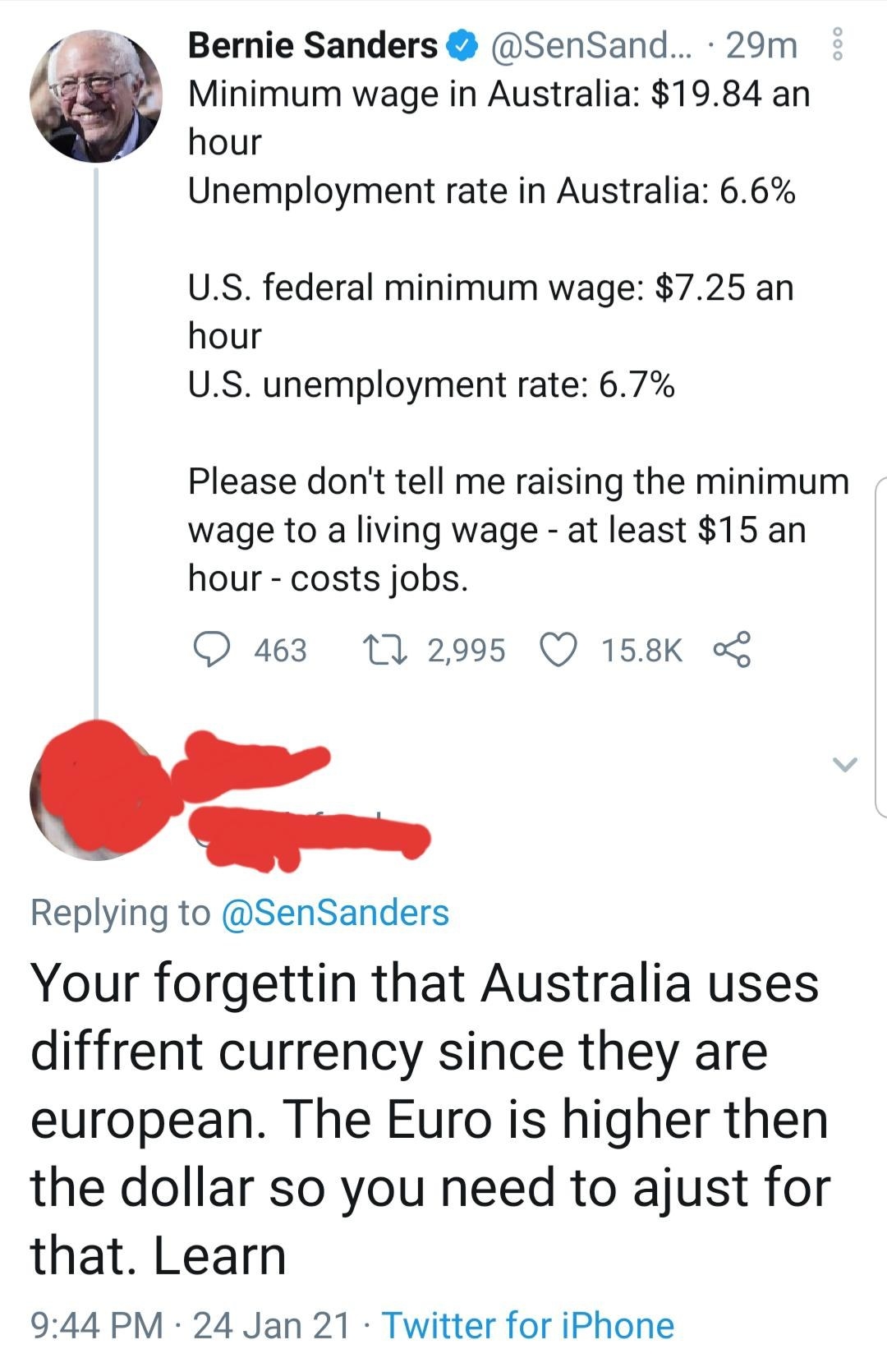 19.
"Kids these days have no work ethic":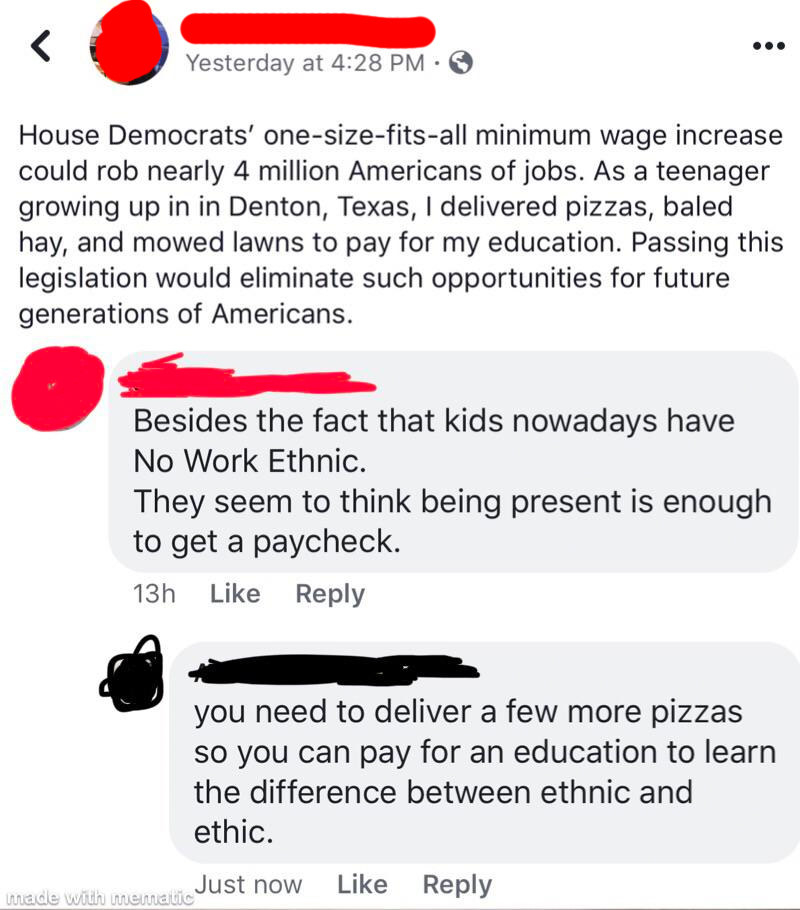 20.
"My job is harder":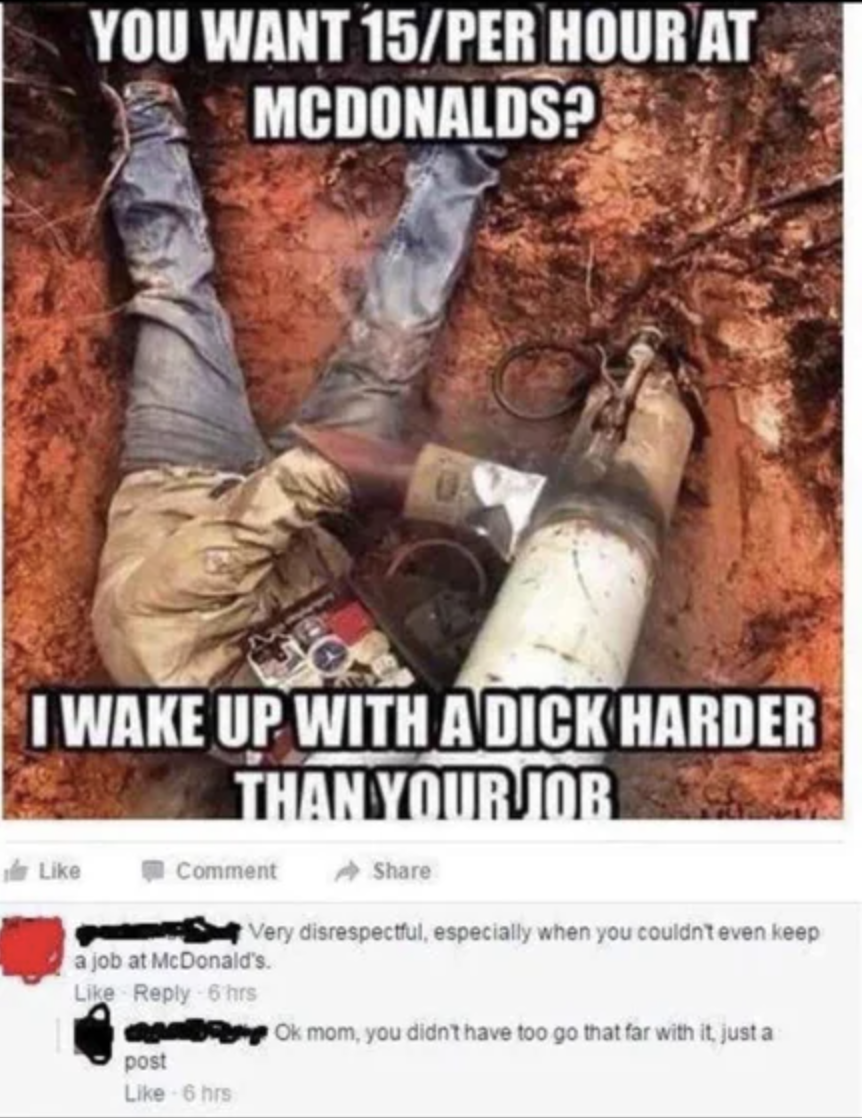 In conclusion: