Picture this: You're driving down the highway, minding your own P's and Q's, and then...
You see THIS.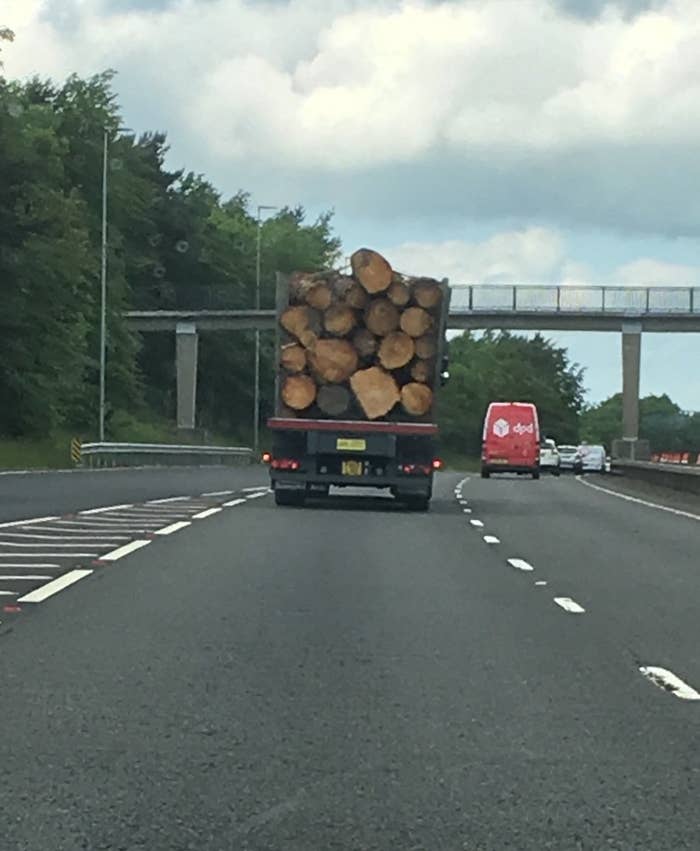 You know EXACTLY what THIS means.
IT MEANS DEATH.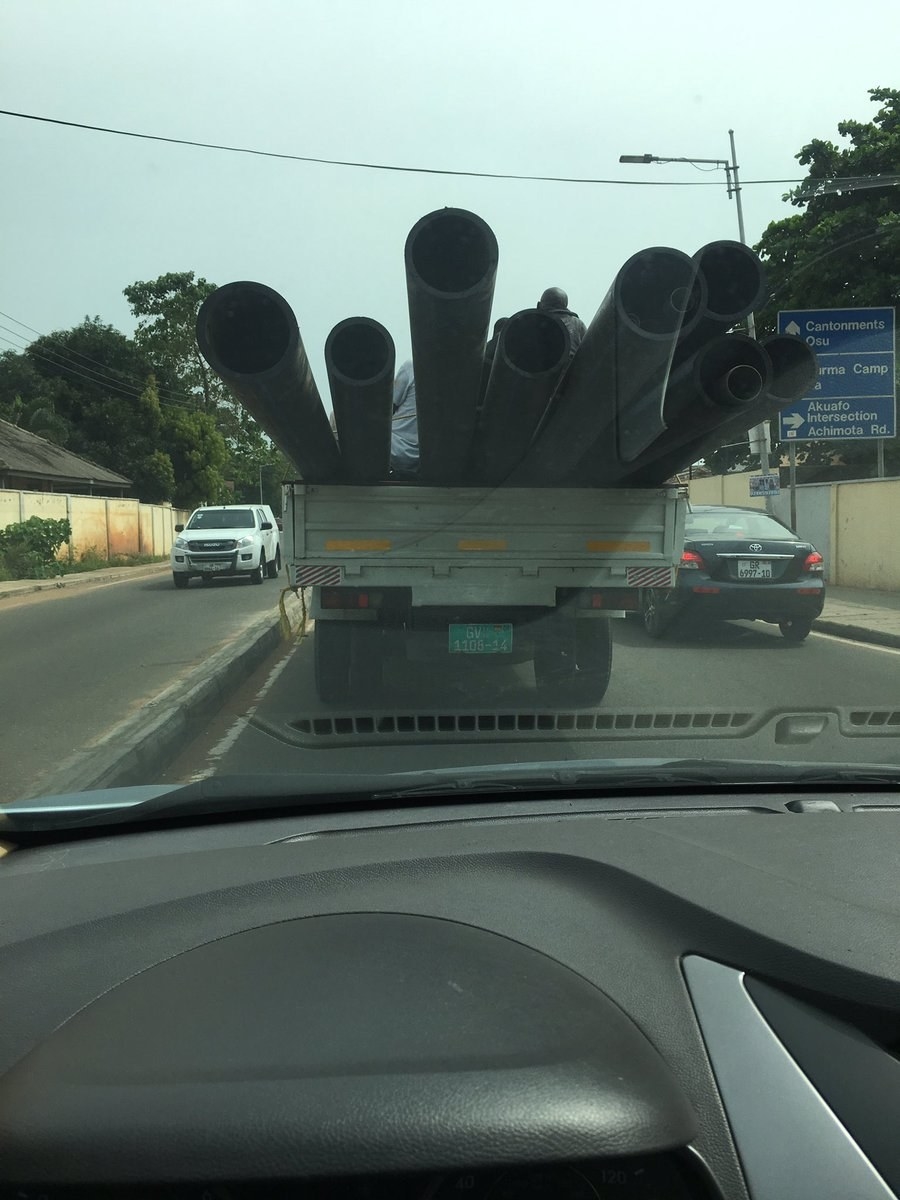 It means time to GET THE HELL out of that lane.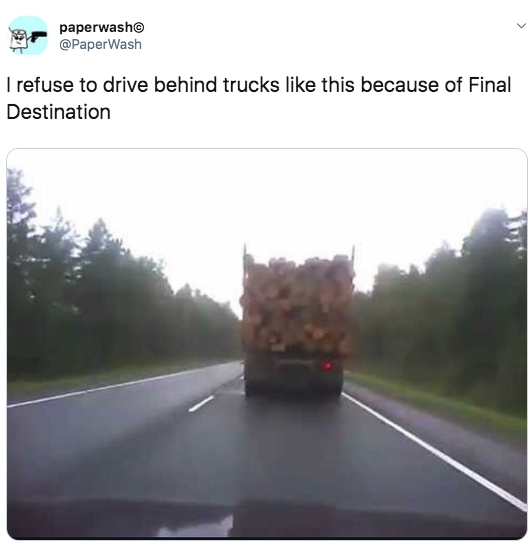 NO THANKS!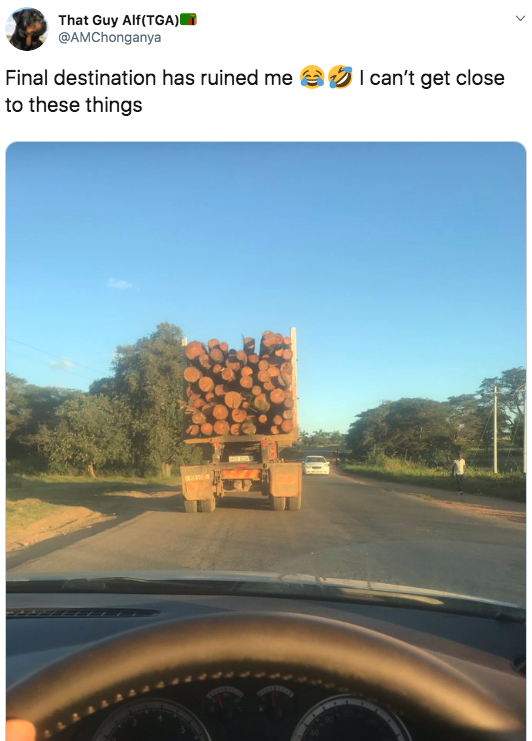 NOPE!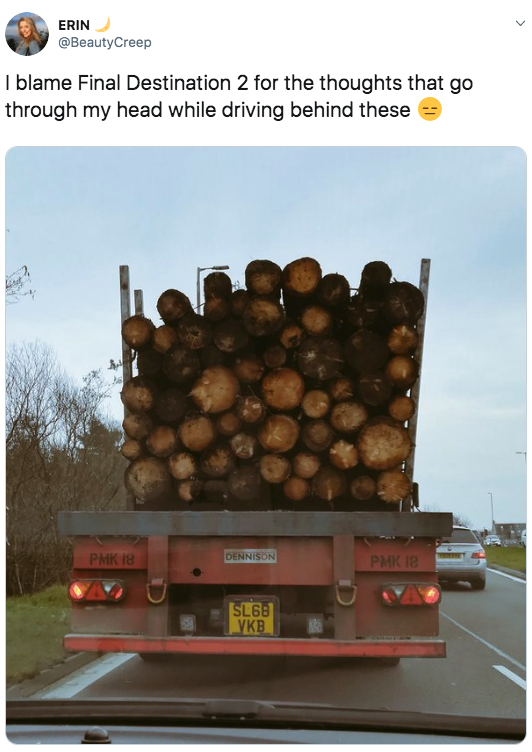 WE'RE ALL SET!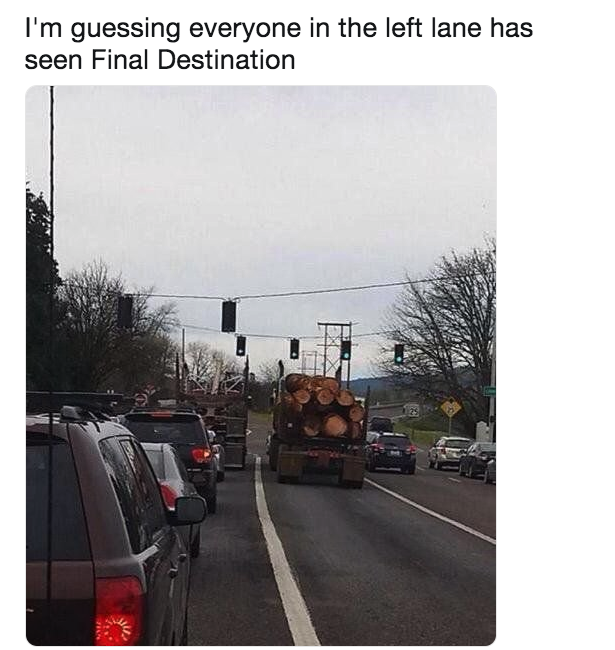 It may have been YEARS since the movie came out, but you aren't taking ANY chances.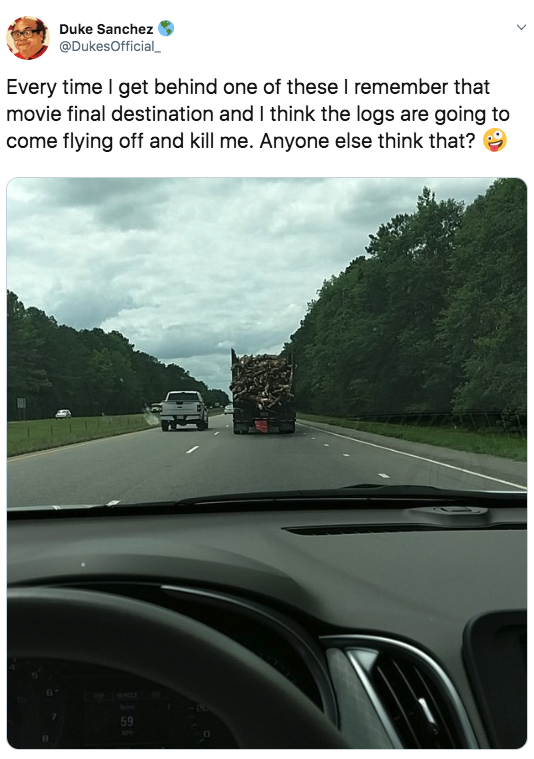 Not ONE single chance.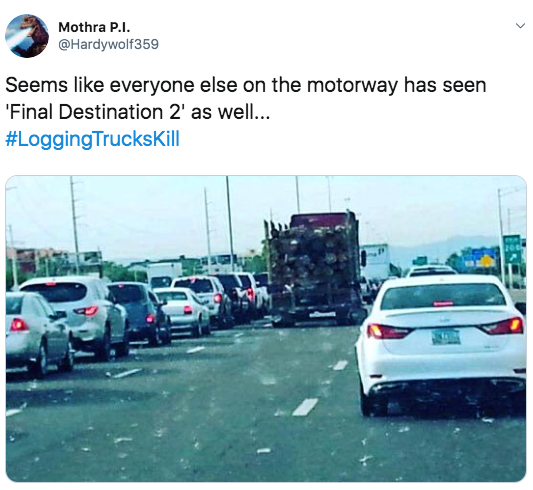 You KNOW what can happen!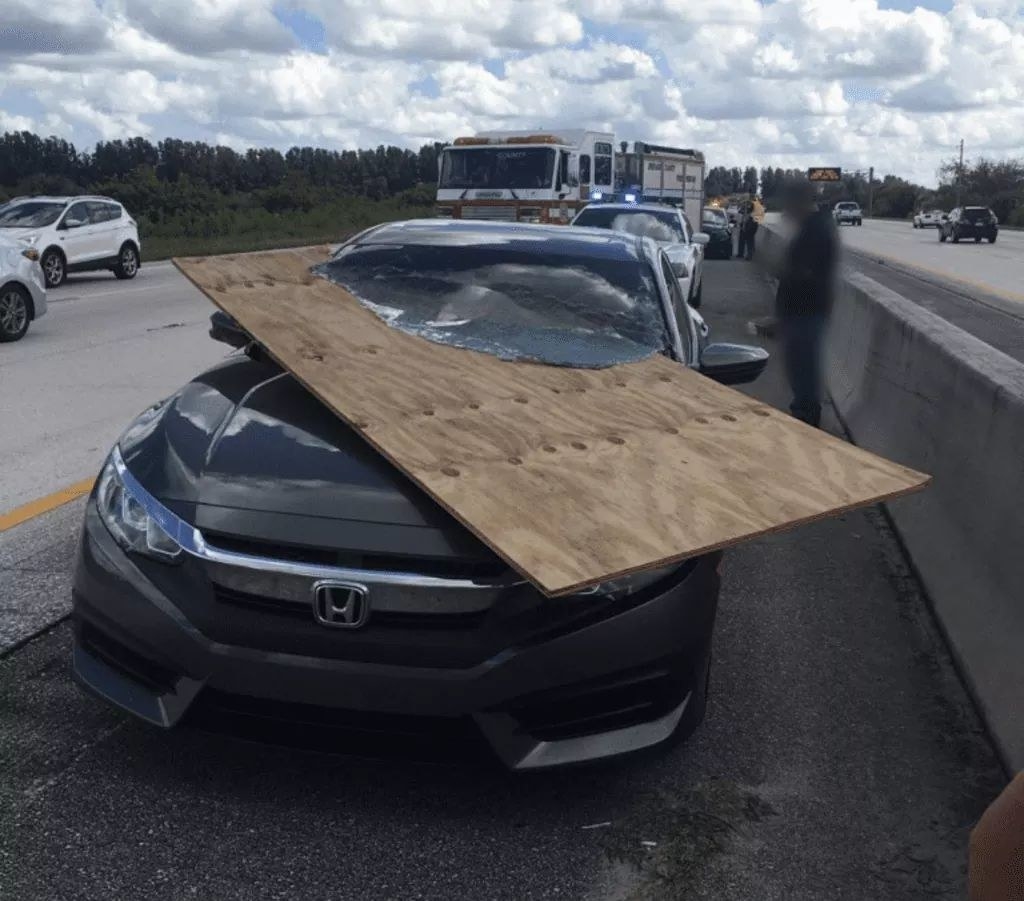 You know how loose those logs look!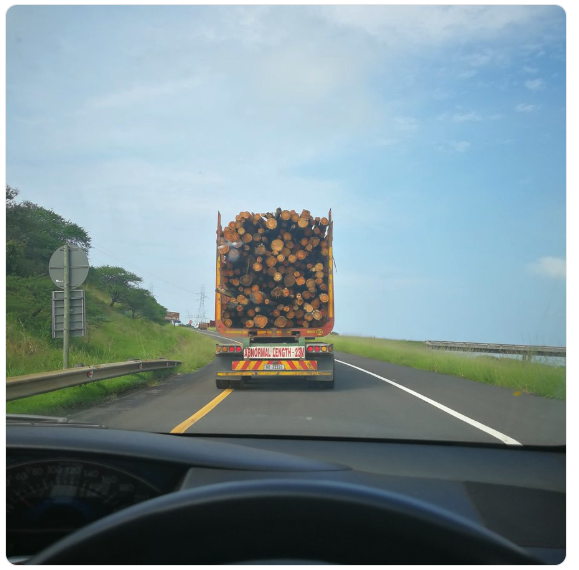 Right lane was looking nicer anyway!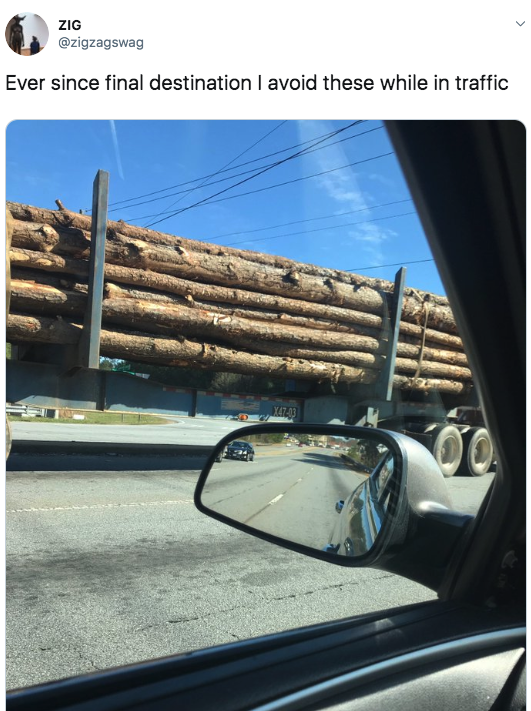 Honestly terrifying!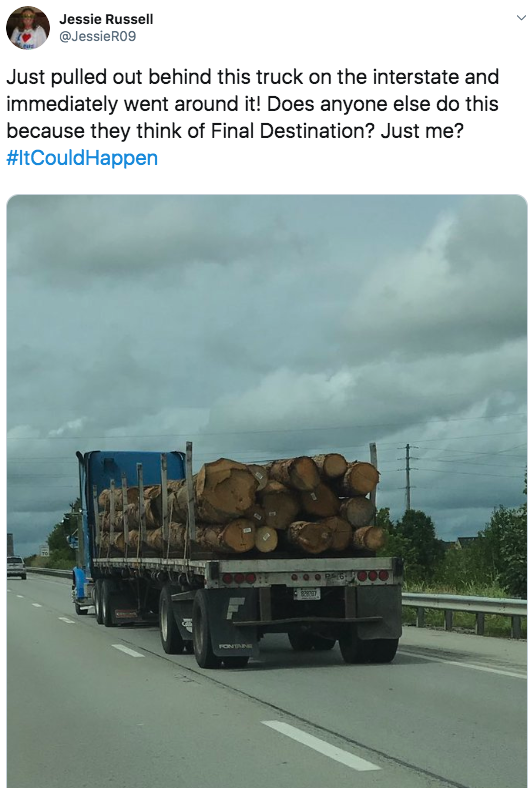 Thanks a lot, Final Destination.