1.
Publicly put friends on blast:
2.
Just scream movie quotes at each other in lieu of a personality: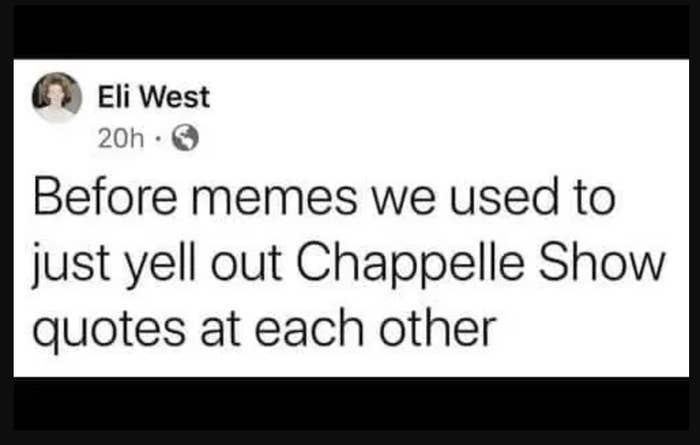 3.
Post to Facebook from a flip phone like it's that important: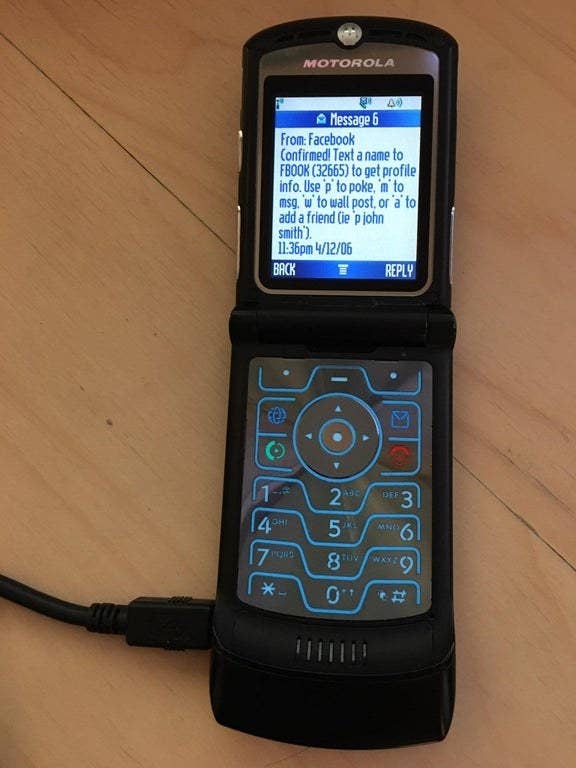 4.
Probably just to post something like this:
5.
Go out to Ruby Tuesday's one night and then upload 400 photos the next day:
6.
Probably in an album titled "~aDvEnTuReS~":
7.
Spend an entire afternoon taking 4,000 blurry Photo Booth pictures with friends: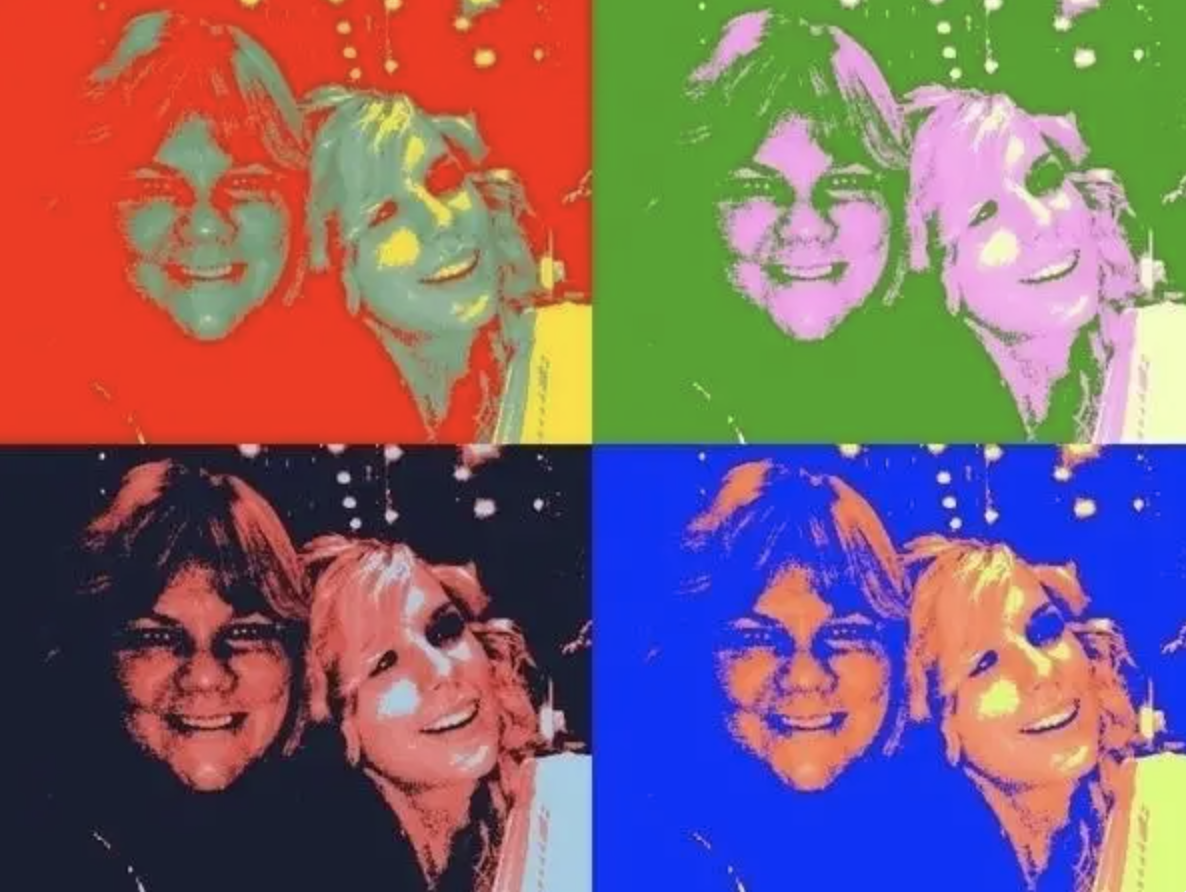 8.
Think adding a "xXx" to a screen name made them a force to be reckoned with: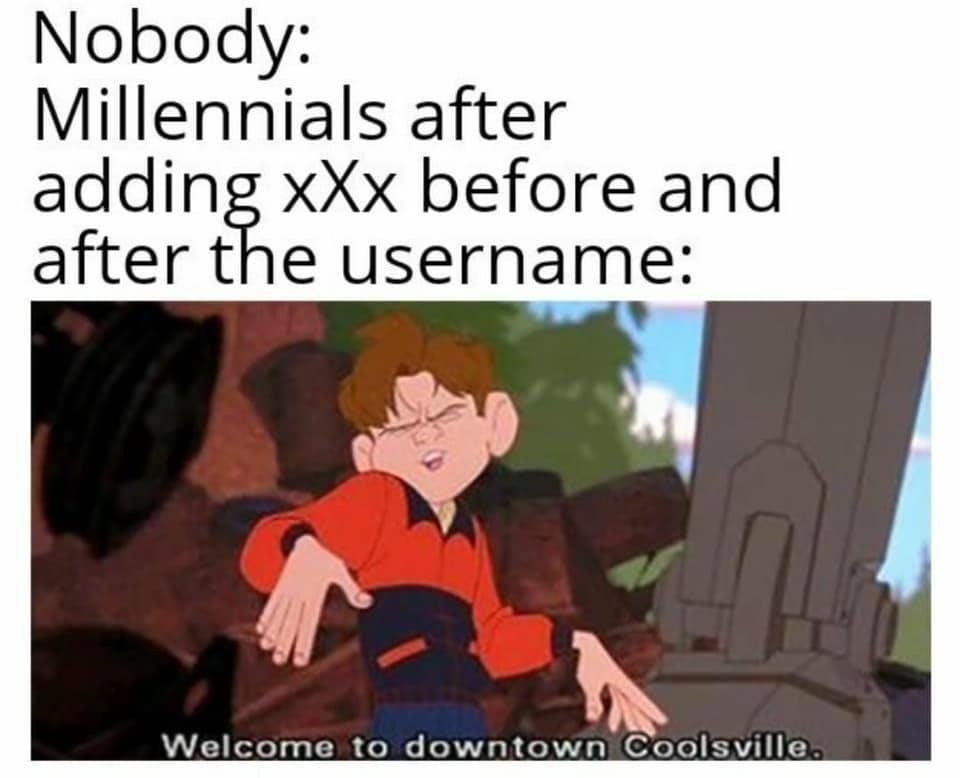 9.
Change their profile pic to something like this, also to prove they're a force to be reckoned with: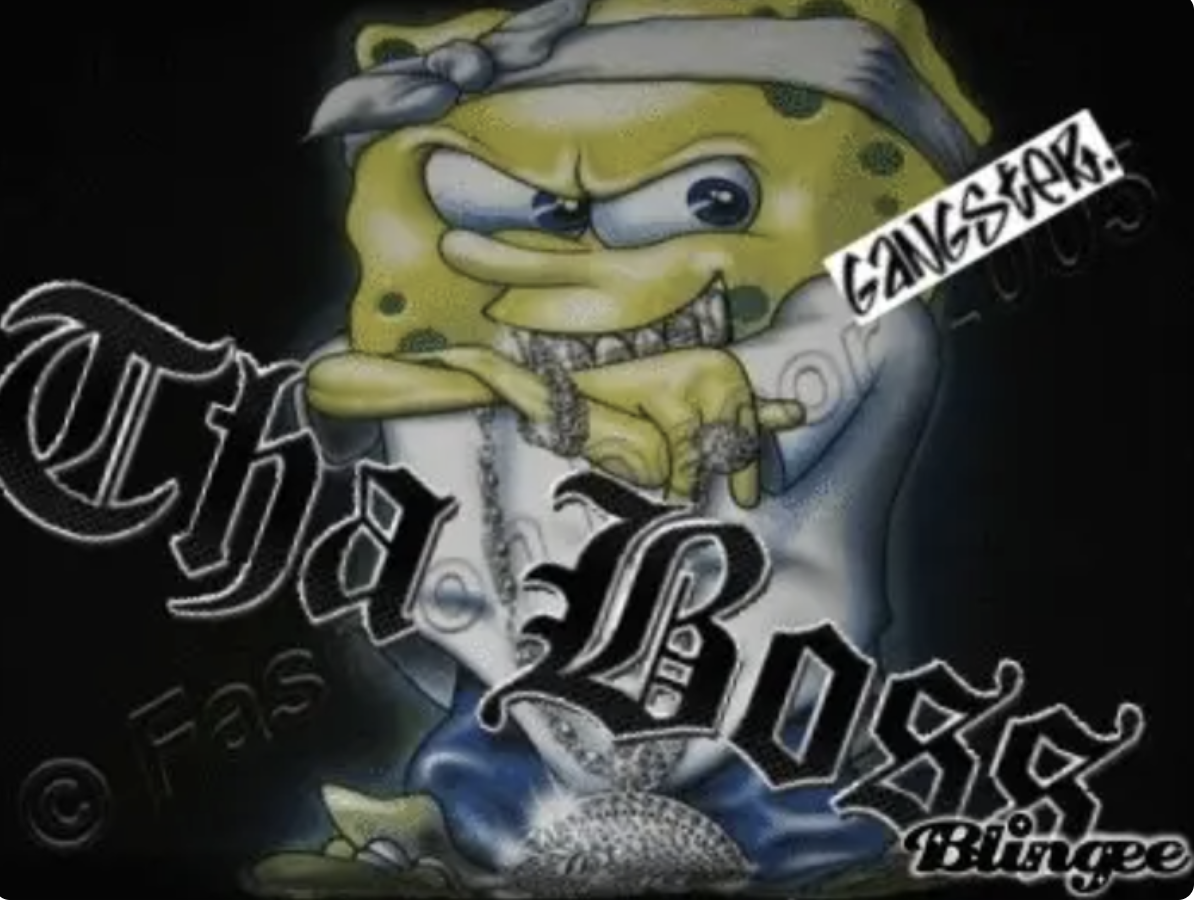 10.
Think 3D movie theater glasses were a fashion statement: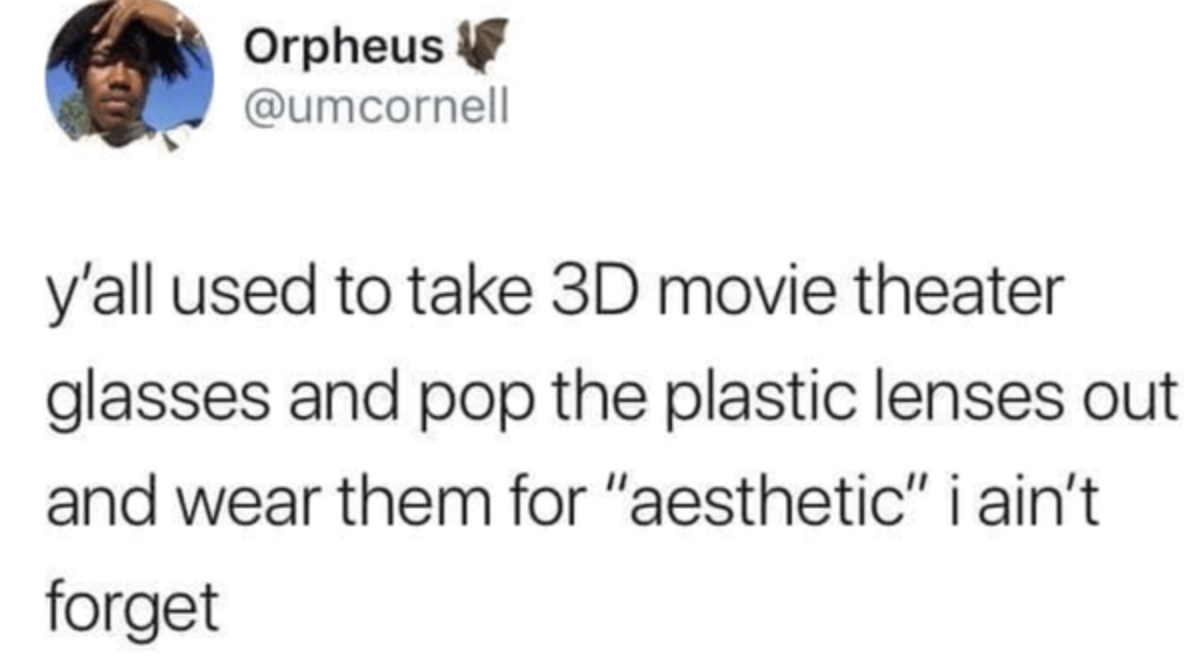 11.
Wait literal hours for one single song to download: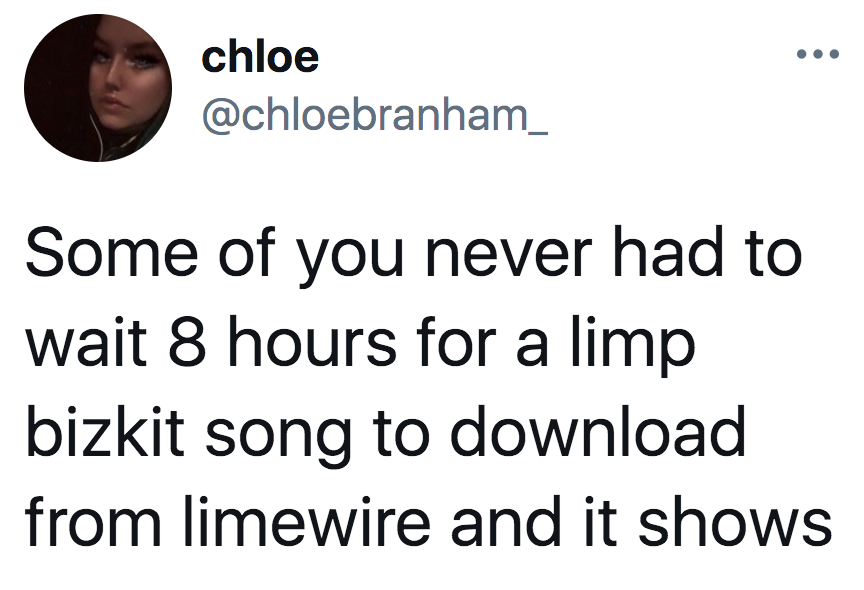 12.
Post vague song lyrics and get dunked on by relatives:
13.
Think that Chuck Norris jokes were the be-all and end-all of humor: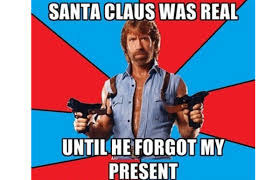 And that nothing was funnier than yelling this: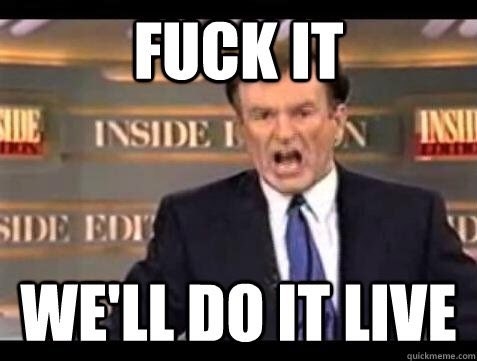 14.
Type like this with zero irony:
15.
Think this beer drinking app was the most badass thing in human history: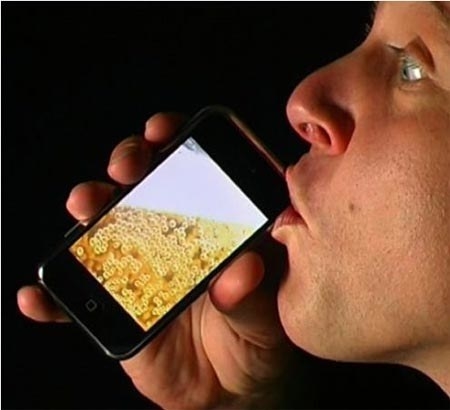 16.
Or think that we had finally reached the pinnacle of technology with the iPhone lighter app: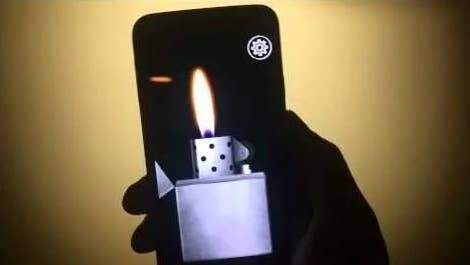 17.
Wear obscenely big skate shoes like it was nothing: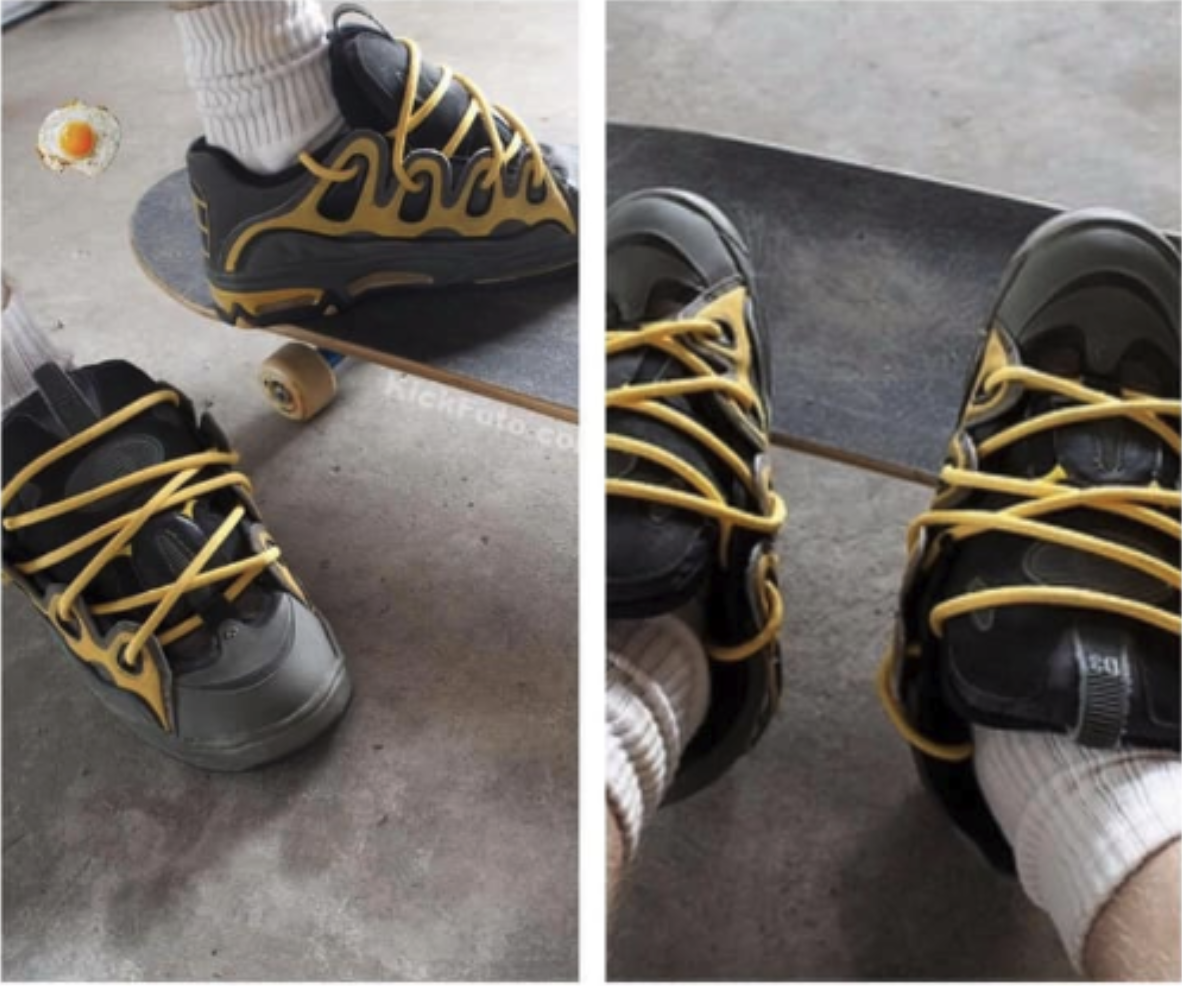 18.
Spend literal hours manually putting album art on songs: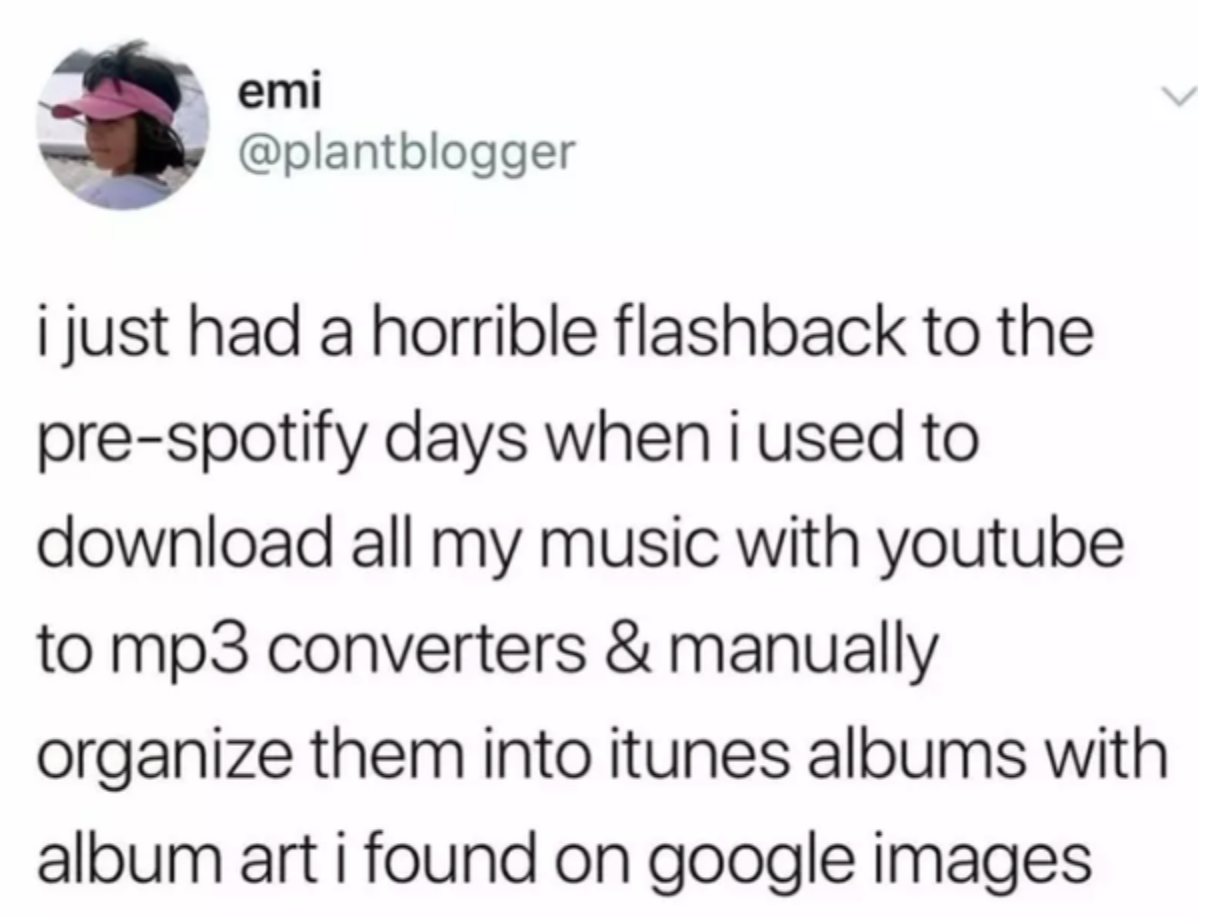 19.
Have real, honest to God arguments about whether or not pirates could beat ninjas in a fight: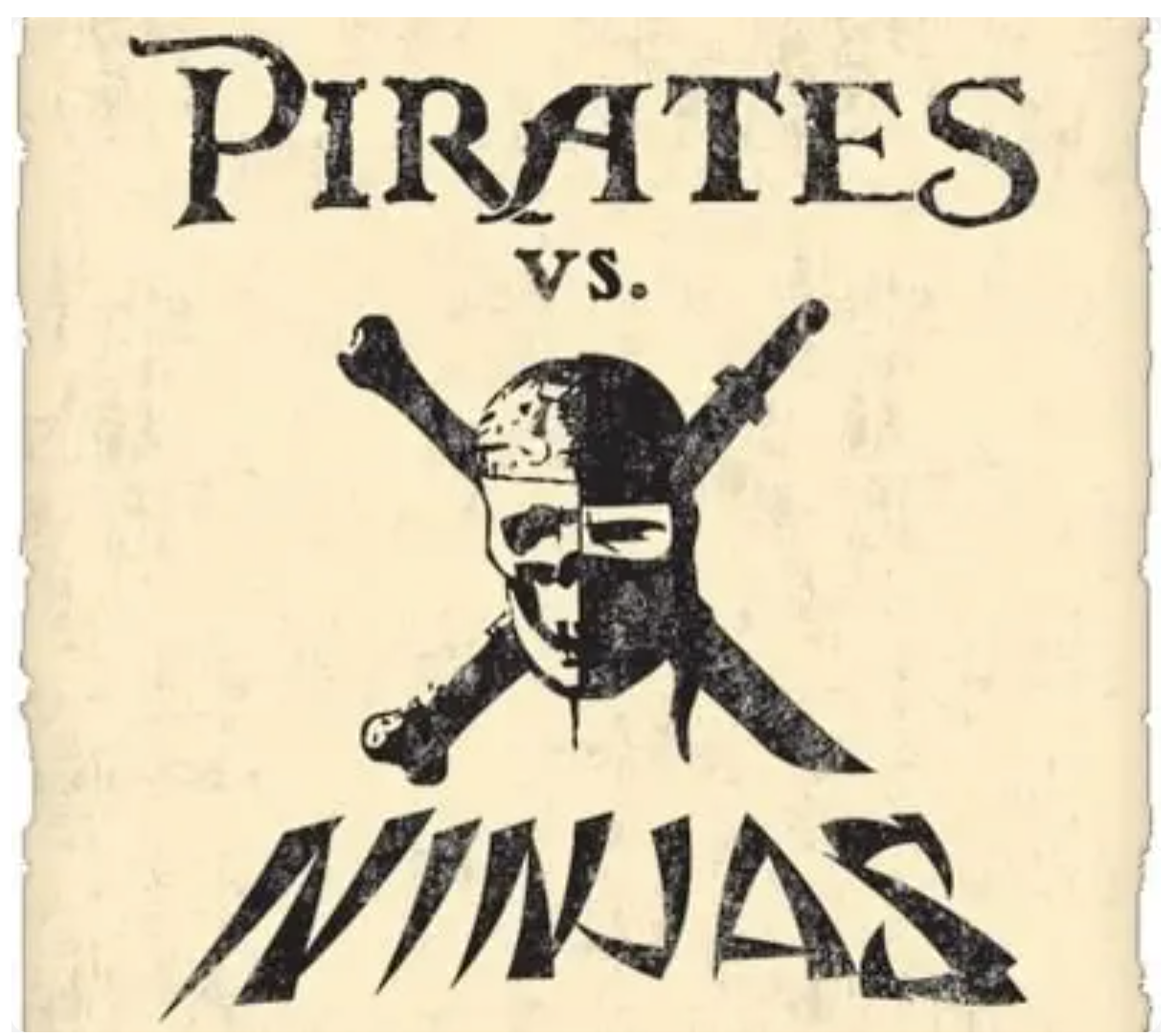 20.
And convince themselves that Talk Like a Pirate Day was a real holiday — and a very important one at that:

21.
Make a Facebook group to invite every single one of your friends to after they lost their phone: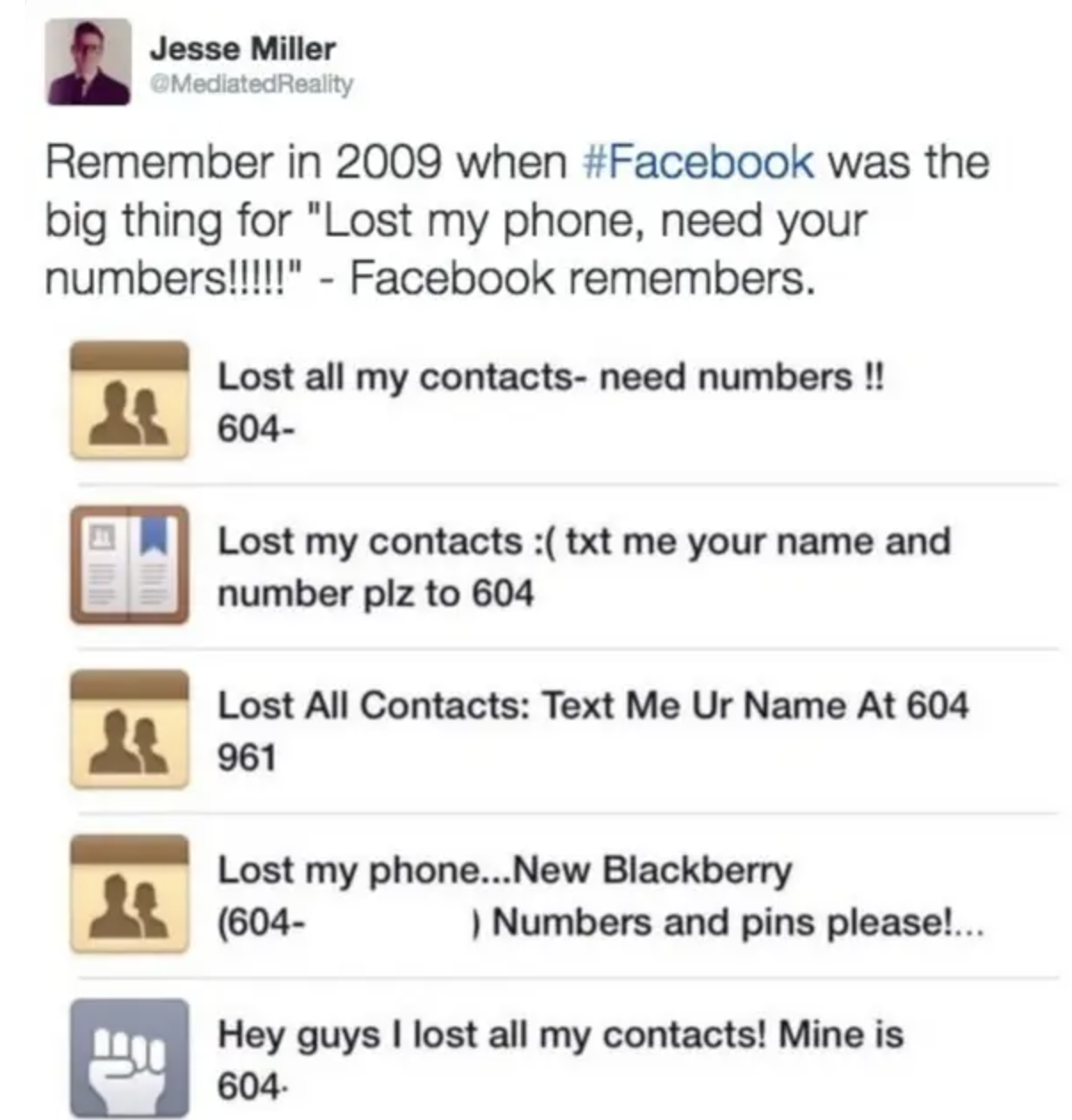 22.
And spam Farmville invites to every single one of their friends:
23.
Write deep lyrics on your canvas shoes that absolutely no one would read:
24.
Wear gloves like this...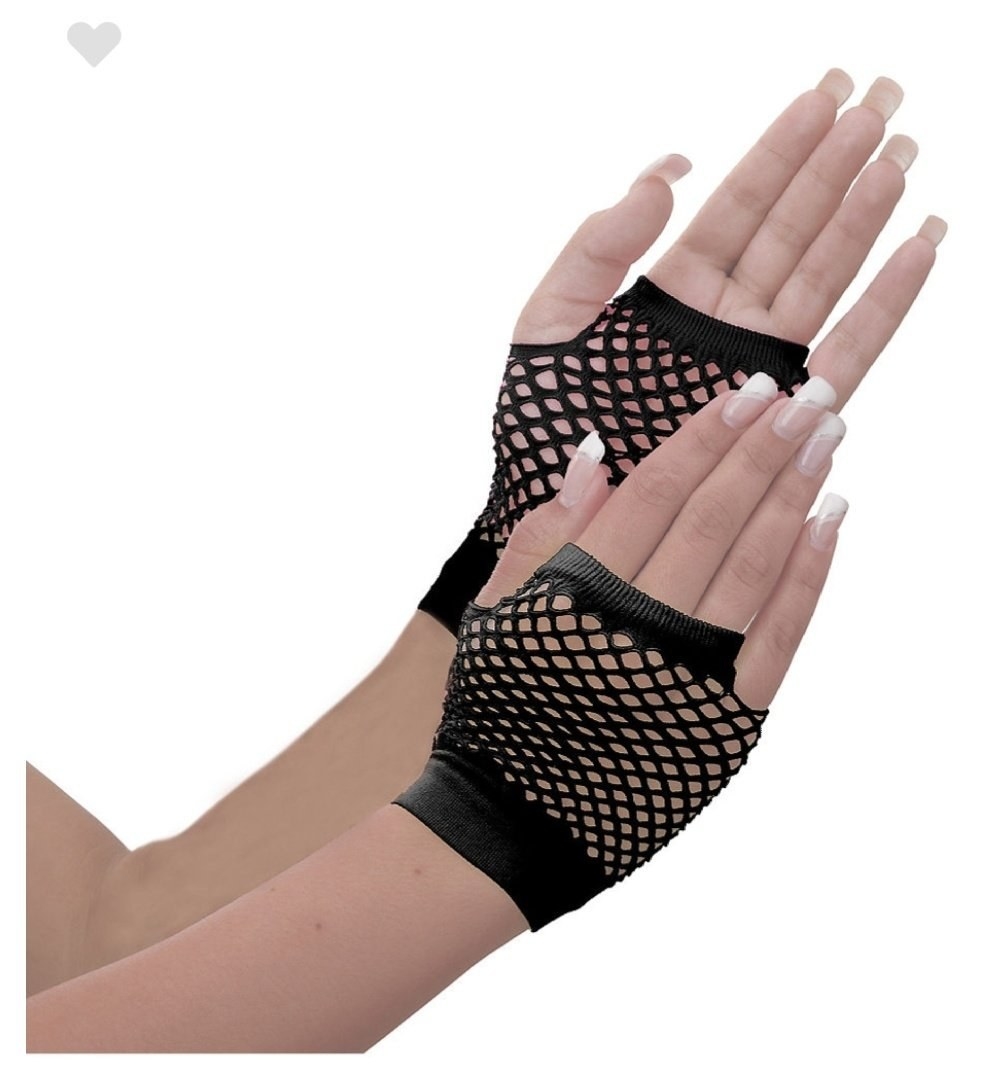 25.
Complete with pants like this: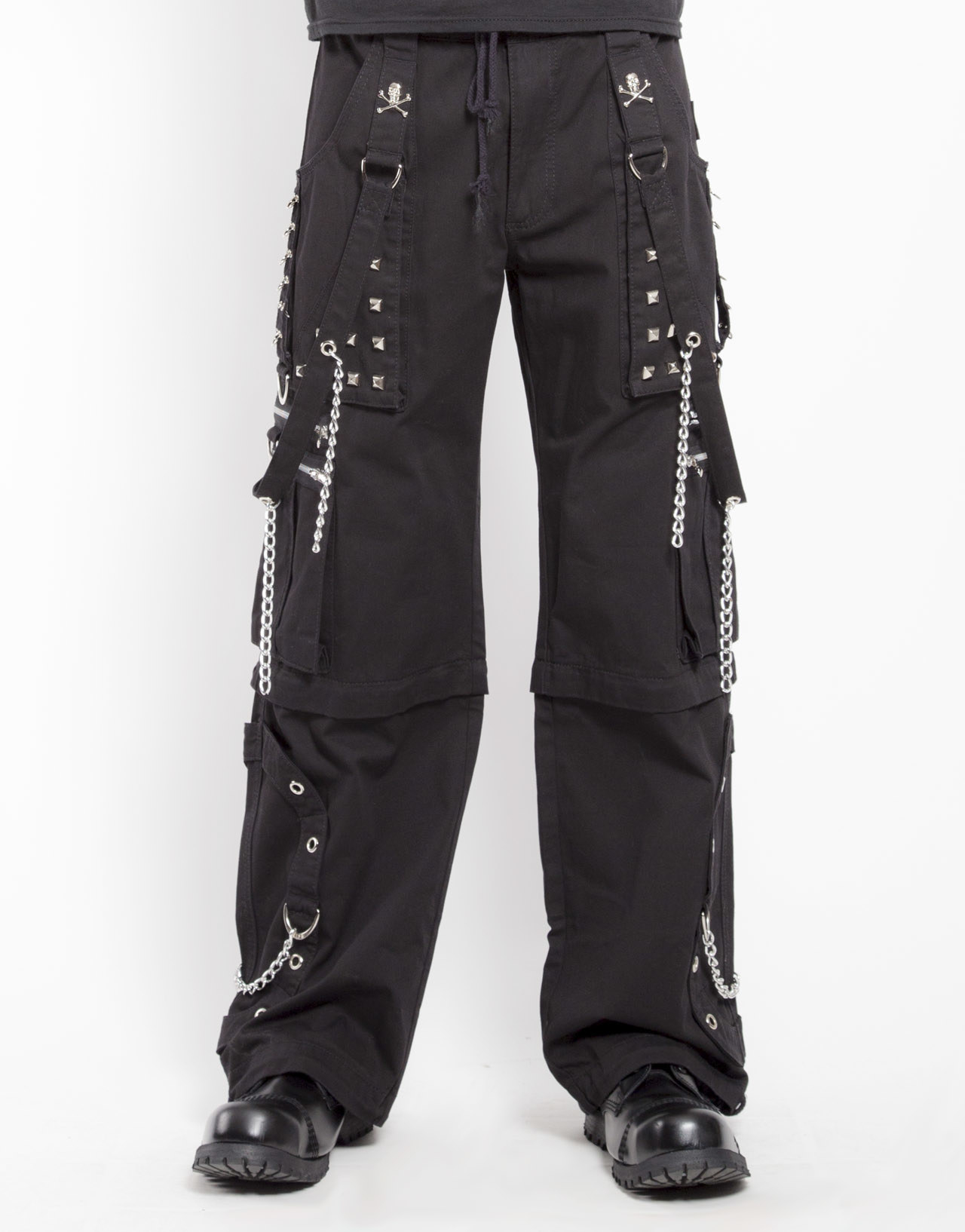 26.
Complete their outfit with the cherry on top — a tilted, upside-down visor: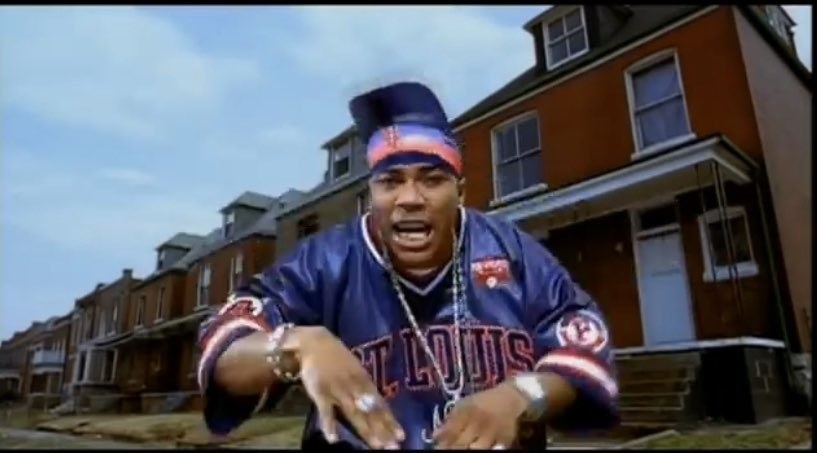 27.
Collect trucker hats for some reason: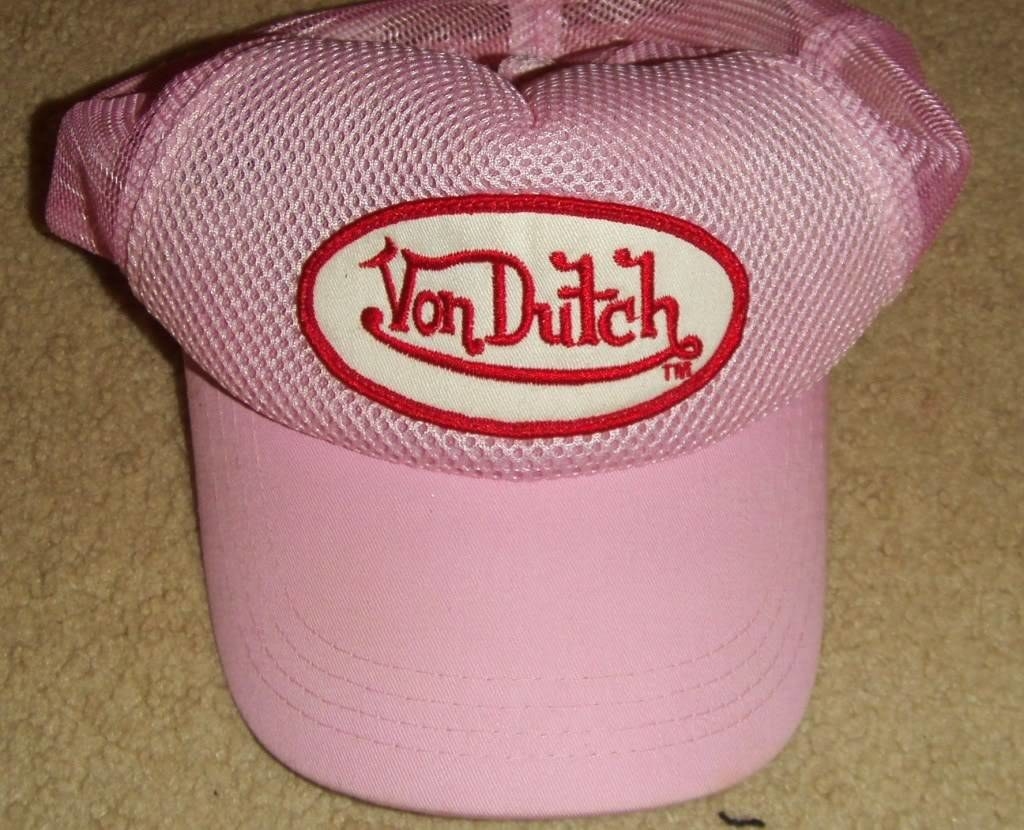 28.
Put rubber bands on pants to cuff them: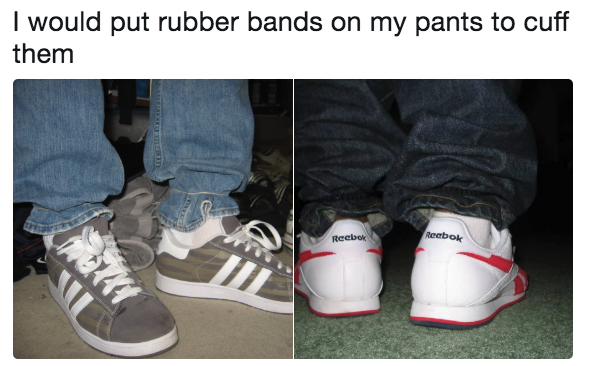 29.
Watch like 15 minutes of a movie on the extremely small screen of an iPod Mini, the way the filmmakers intended: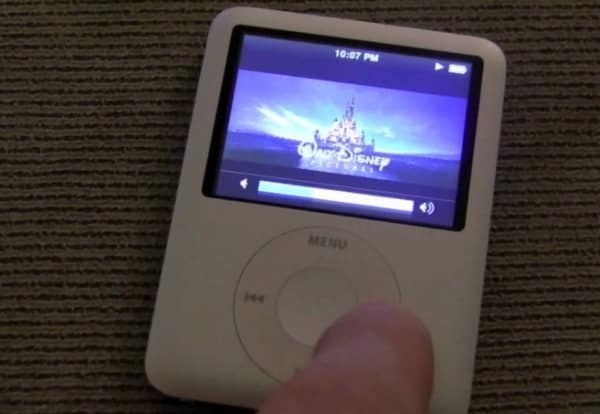 30.
Spend hours learning HTML to perfect your Myspace layout even though no one actually ever looked at it:
31.
Have strong enough opinions to get into a heated argument about the virtues of BlackBerry and Brick Breaker: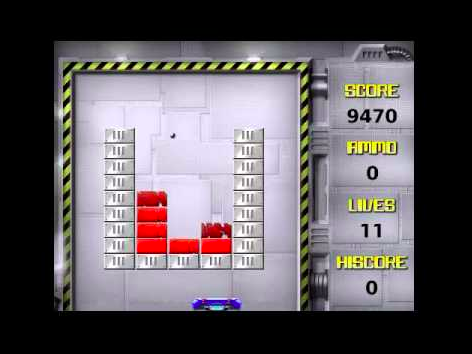 32.
Take weird pictures of your feet or hands because you all had matching bracelets or shoes: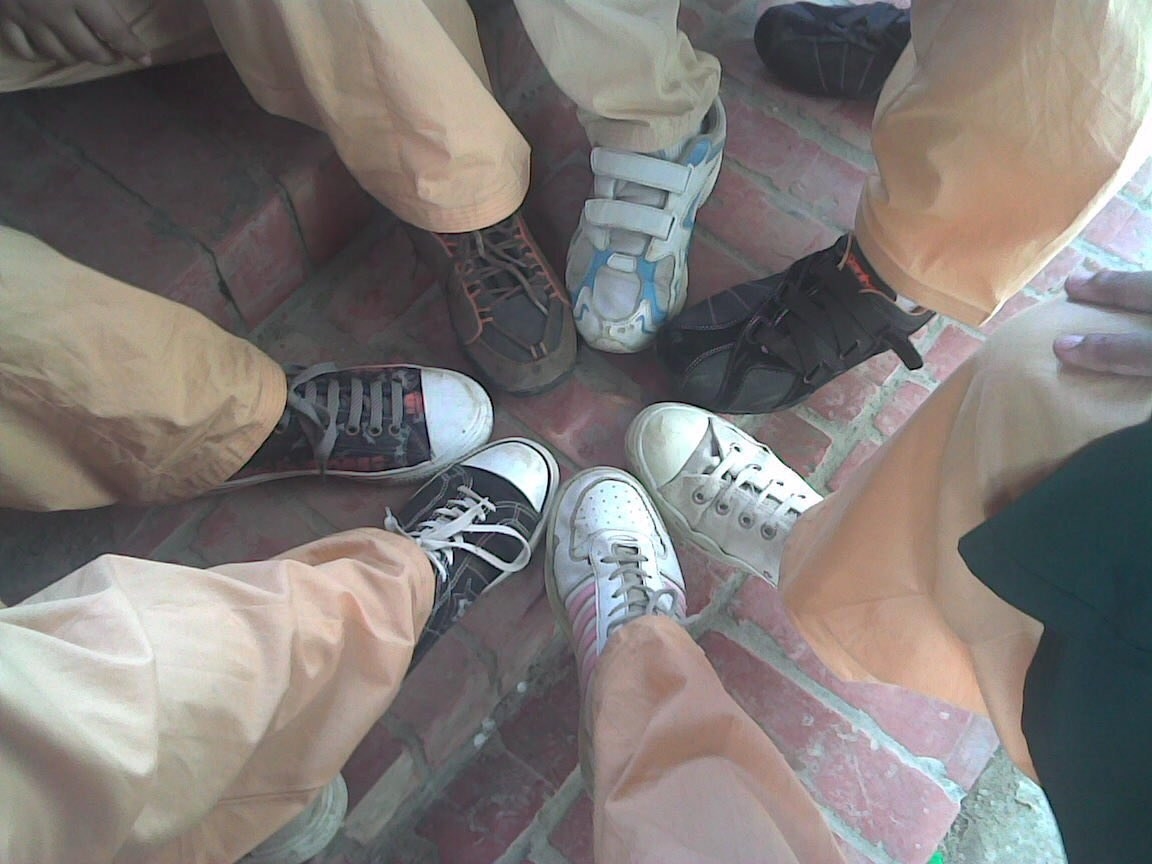 33.
Spend hours finding the PERFECT ringtone that, chances are, people will hear only 2.5 seconds of: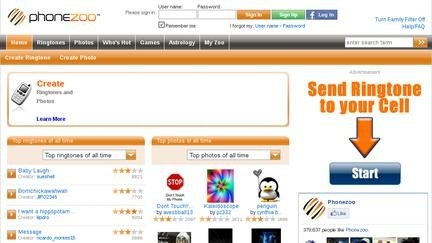 34.
Play absolutely hilarious jokes on people via their voicemail:

35.
Spend every waking hour convincing friends that soon everyone in the world would be carrying around a "Zune":