These are roommates Adam and Evan. They live in a two-bedroom apartment in Brooklyn's Boerum Hill neighborhood where they host dinner parties and other events for strangers.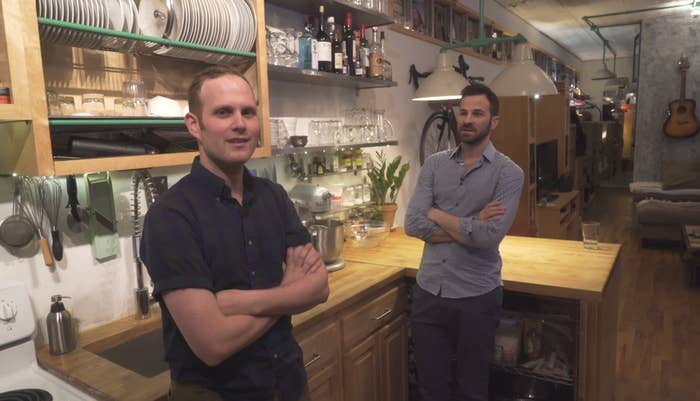 They had originally moved into a studio, with a tiny kitchen and a bathroom. But after putting up some walls, it was converted into a multiple room apartment.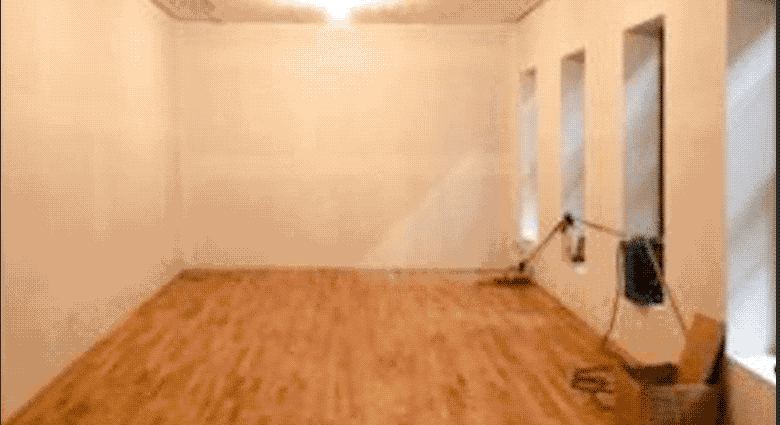 They redesigned the kitchen to give Evan more space to meal prep for his guests.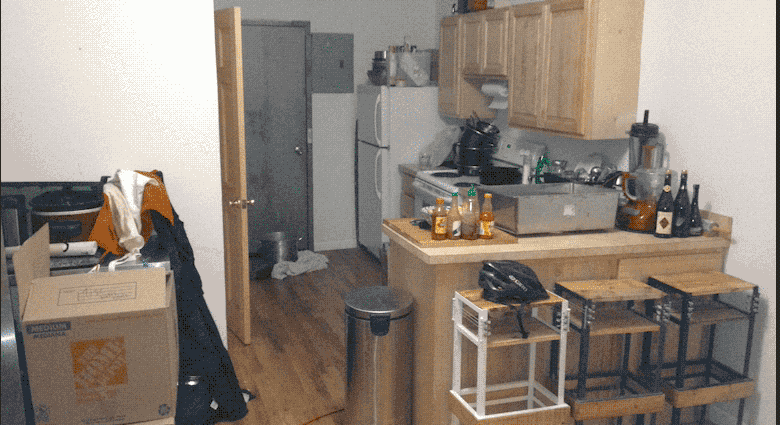 They also redesigned the entire garage to make it into a dining/performance space.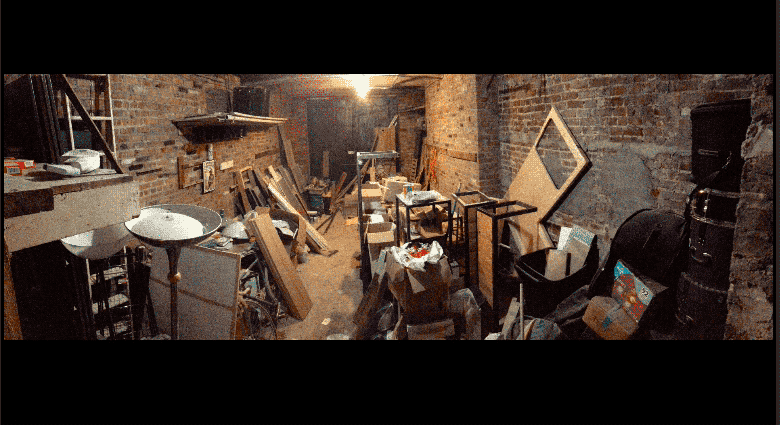 Since they are sharing a studio, they are paying well below the average two-bedroom rent cost in the area, which can be anywhere between $2,200-$3,200 a month.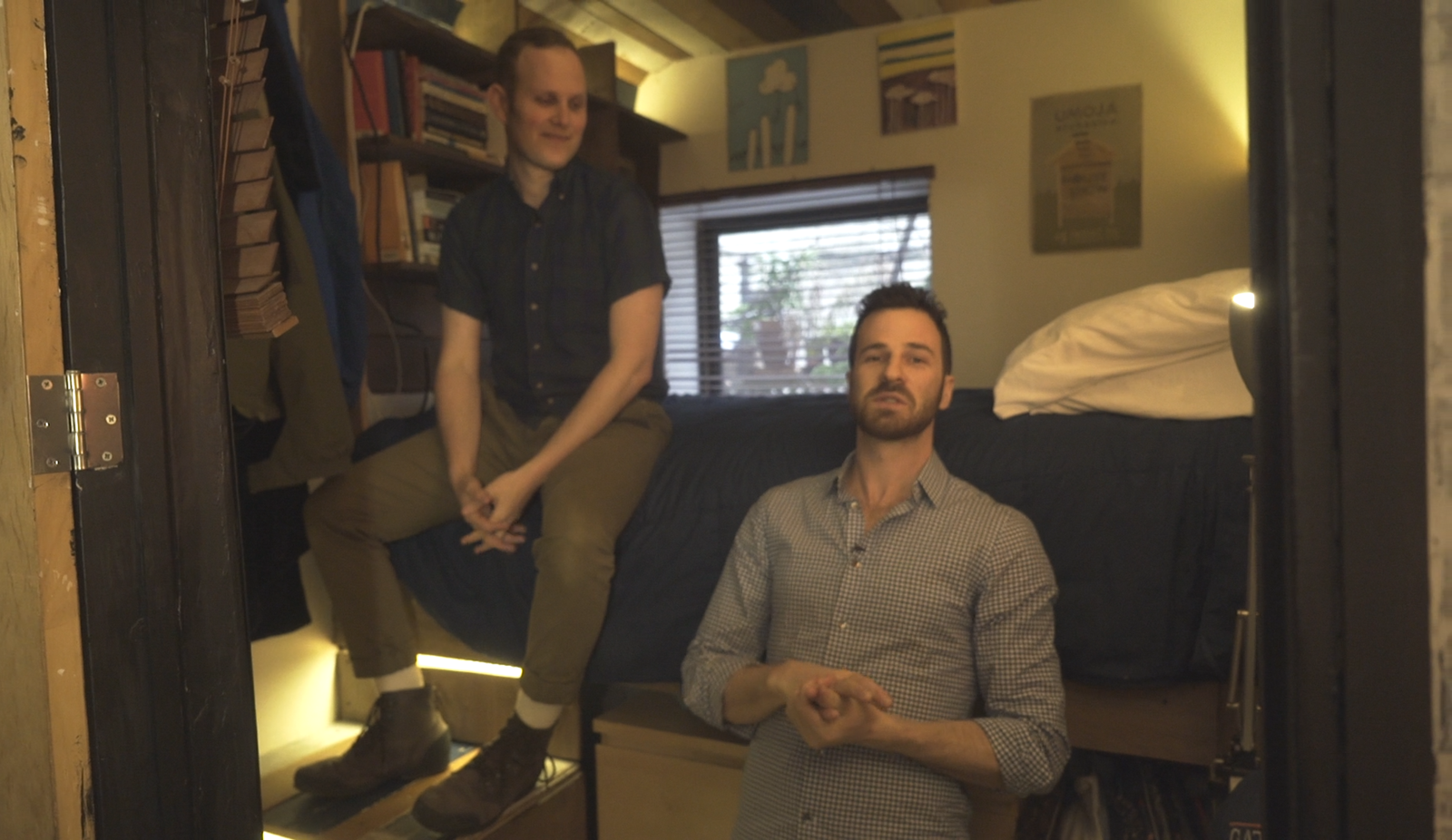 Evan usually cooks for 20-30 guests per event, so the cost of the evening really depends on the amount of food needed for each meal.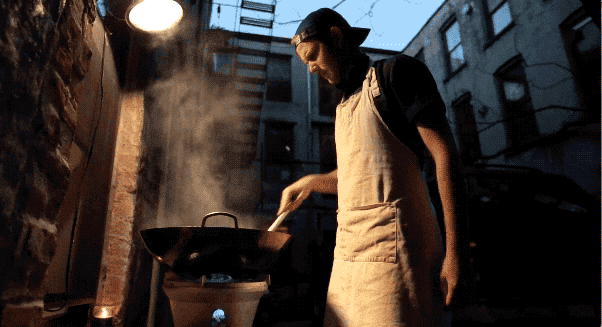 "We aim to make at least a few hundred dollars per each meal/event, he told BuzzFeed News. "We love art, culture, food, music, etc, and we love that we get to curate how we bring that into our home."