In November 2019, 19-year-old Kara Farnham was diagnosed with Non-Hodgkin lymphoma — a type of cancer that affects the blood.
"The cancer was huge and aggressive, causing many other health problems," Farnham told BuzzFeed. "However, I'm currently in my sixth and final cycle of chemotherapy!" In December, Farnham's hair began to fall out in chunks due to her treatment, so her mom helped her shave it all off.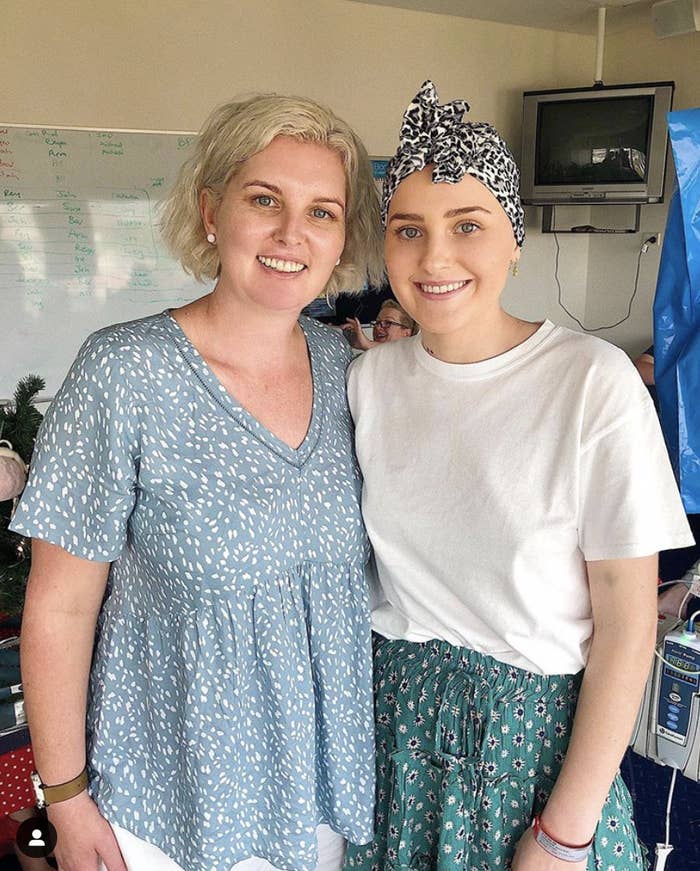 Farnham's best friend is 19-year-old Nikita Grace Stewart. Both of them live in Australia, but Stewart was traveling with her mother overseas when she found out about Farnham's diagnosis. "I looked directly at my mum and said, 'I'm going to shave my hair for her,'" Stewart told BuzzFeed.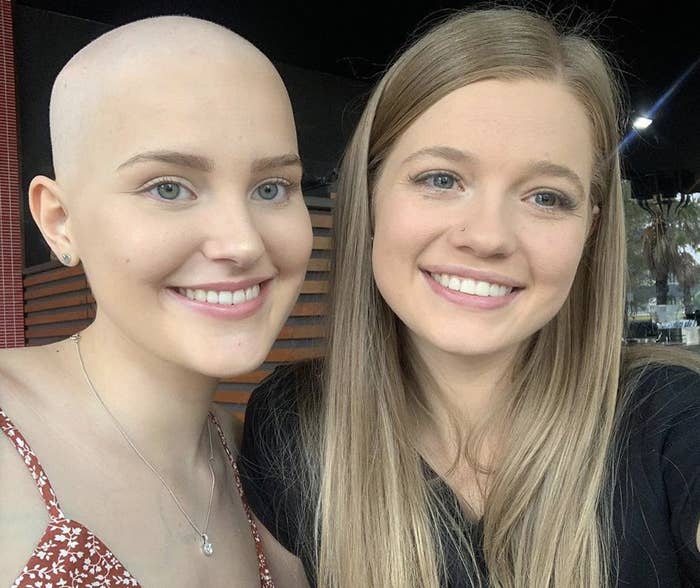 When Stewart got home, she created a fundraising page on the website of Australia's Cancer Council (a cancer charity in the country) and scheduled a date to shave her head. On January 12, Farnham cut Stewart's braids before the rest of her hair was shaved off. Farnham posted the tear-jerking video on TikTok, where it's been viewed more than 12 million times.
"The decision to shave my hair was easy," Stewart said. "I know firsthand that, in this day and age, being a young woman is hard and what's even harder is that in society we have an expectation to look a certain way...Even though Kara isn't the type of person to care about what others think of her, I knew deep down that while going through an event in her life so traumatic, losing her hair would be tough."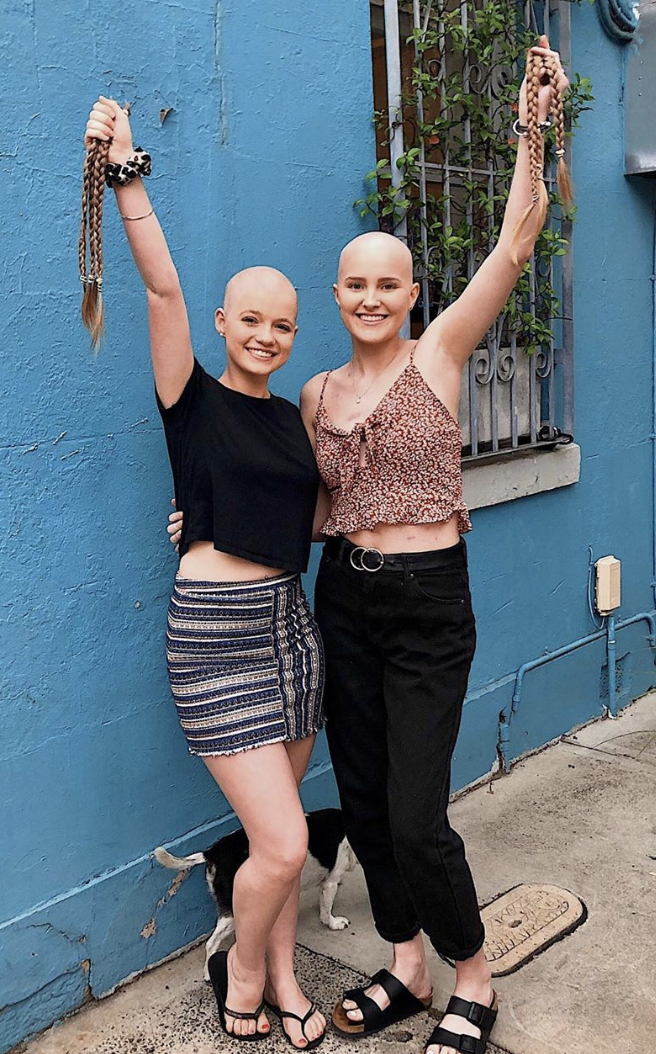 Stewart ended up raising $8,000 for Cancer Council and donated her hair to Locks of Love. "When Nikita shaved her hair off, I felt proud more than anything," Farnham said. "Walking down a busy street with my best friend after she shaved her head was an amazing feeling too. A lot of people would stare at us, but Nikita doesn't care what people think of her, so her confidence rubbed off on me a bit too."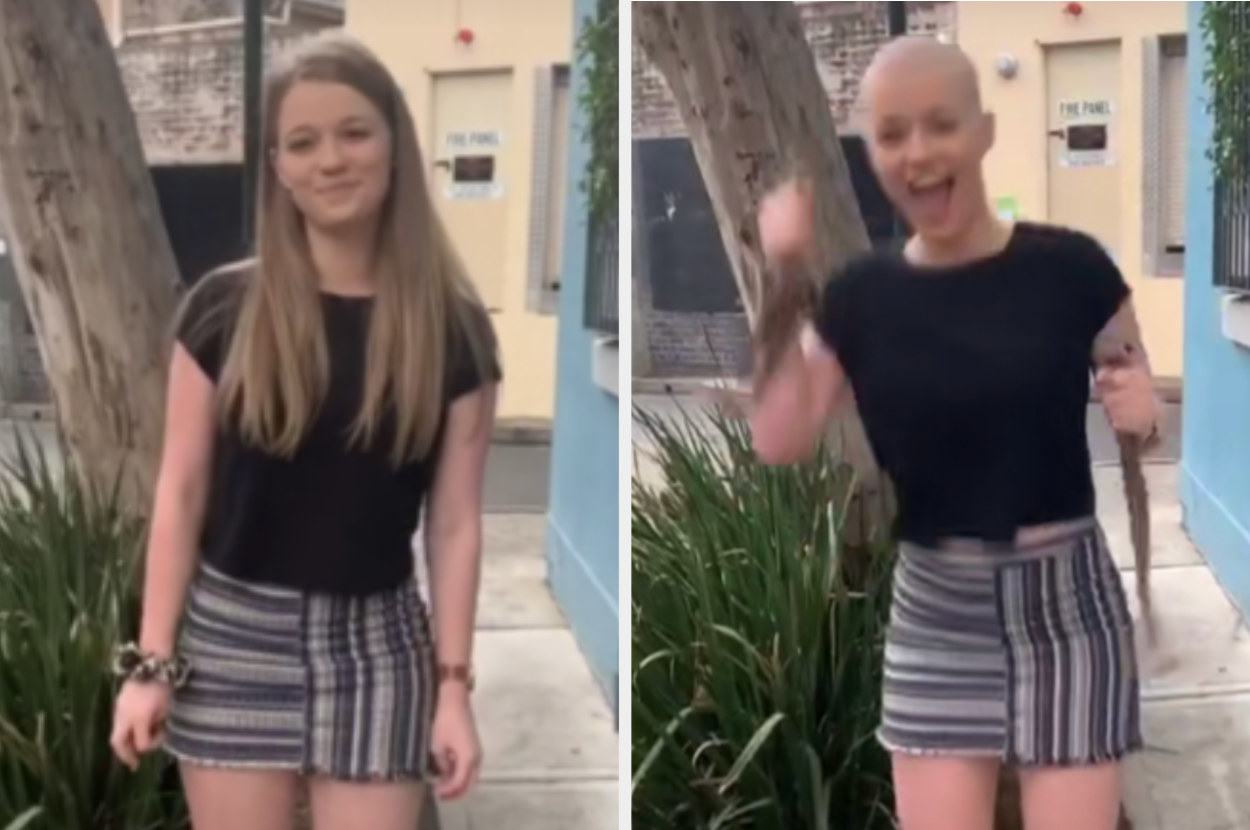 I dare you to find a more beautiful display of friendship! I'll wait.