According to a study that surveyed 15,000 couples in 2021, the average cost of a wedding dress in that year was $1,800. That's 450 cups of coffee at Starbucks! Or 4.5 good quality vacuums! Or, well, you get the picture — it's simply a f**k ton of money.
No judgment if you're someone who wants to ball out for your special day, but I have some GREAT news for the brides on a budget. You can get an incredibly gorgeous dress for a just-as-beautiful price at a thrift store! If you don't believe me, check out these 14 dresses that people thrifted for $100 or less (sourced from r/ThriftStoreHauls):
1.
"I was starting to lose hope that I'd be able to thrift my wedding dress. I bought this today for $60! With alterations and a cleaning, it still comes in far under what I would have paid for something a lot more simple. I'm in love!"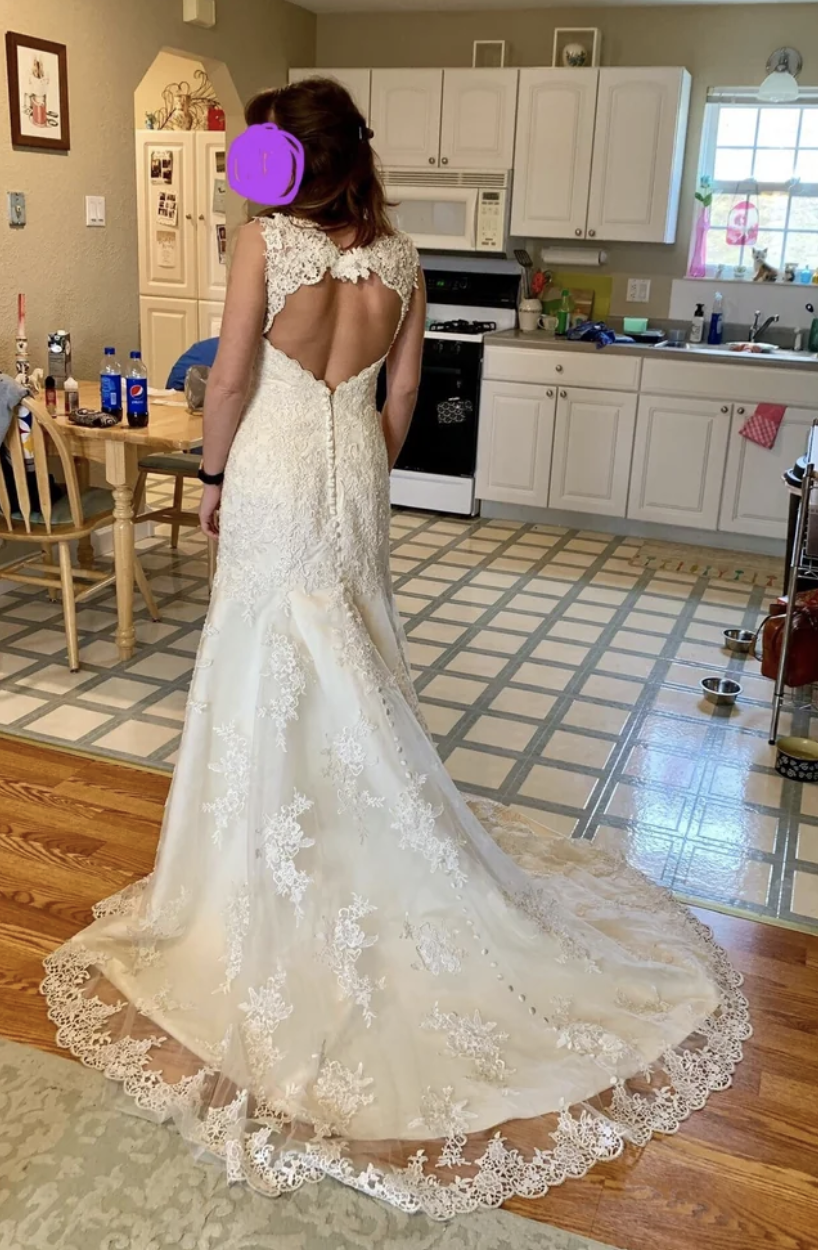 2.
"My friend guided me to a charity shop that had a donation of brand new wedding dresses from a boutique. This had £1,595 on the tag. I got it for £25, and it fits like a glove!"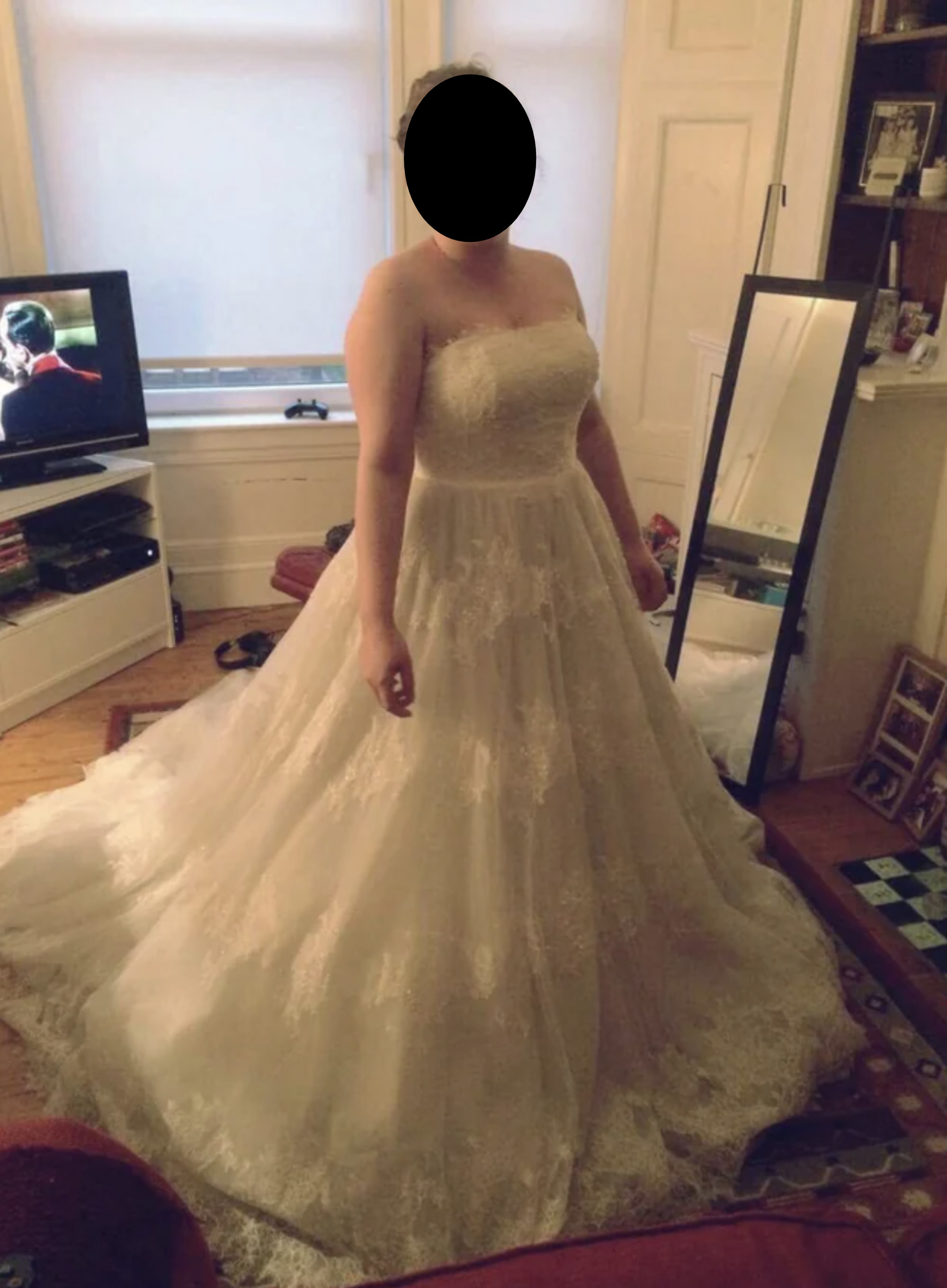 3.
"The wedding dress of my dreams (and in my size) for $40 at Goodwill."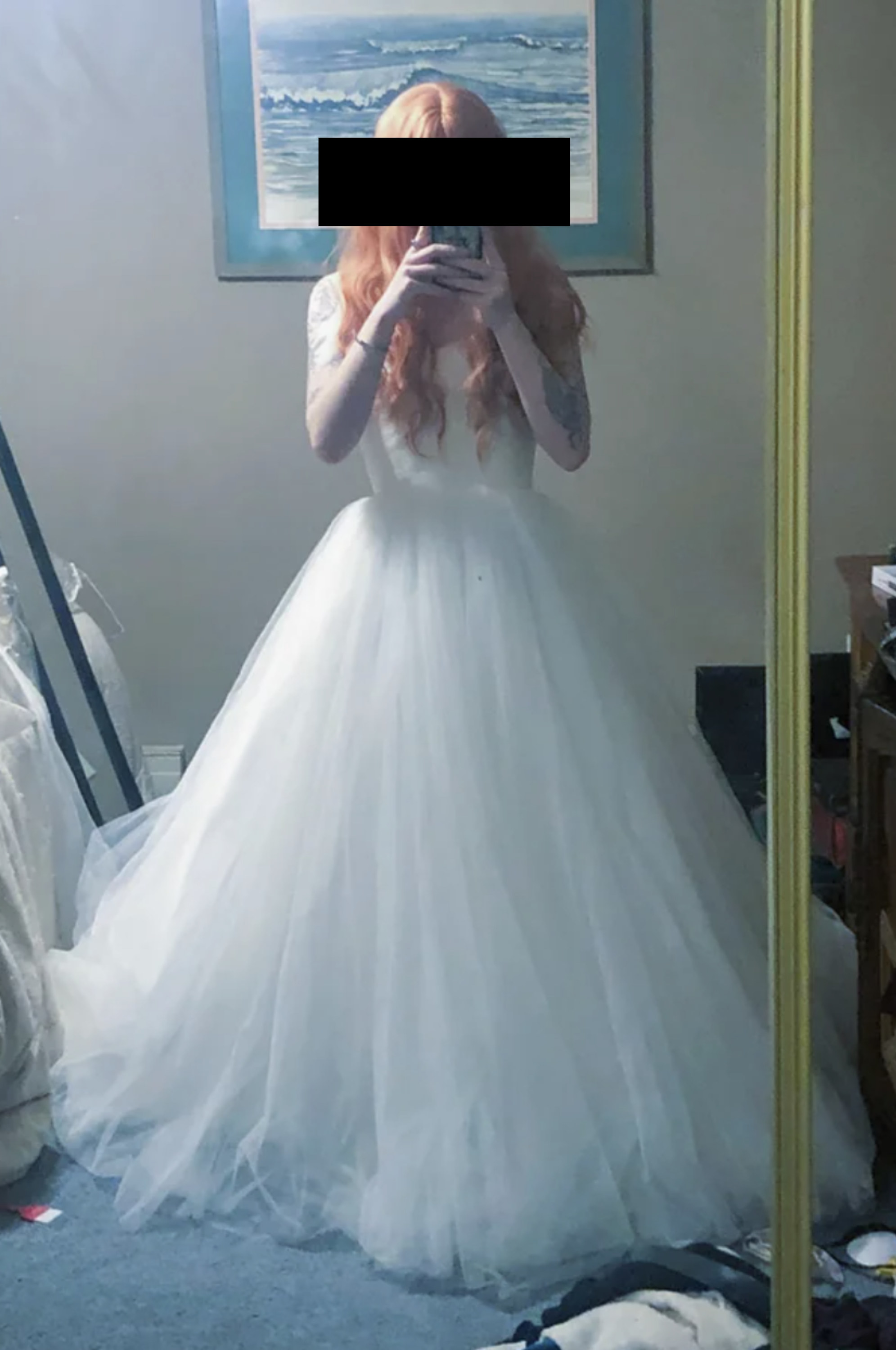 4.
"Got married in my $30 wedding dress. Thanks, Goodwill!"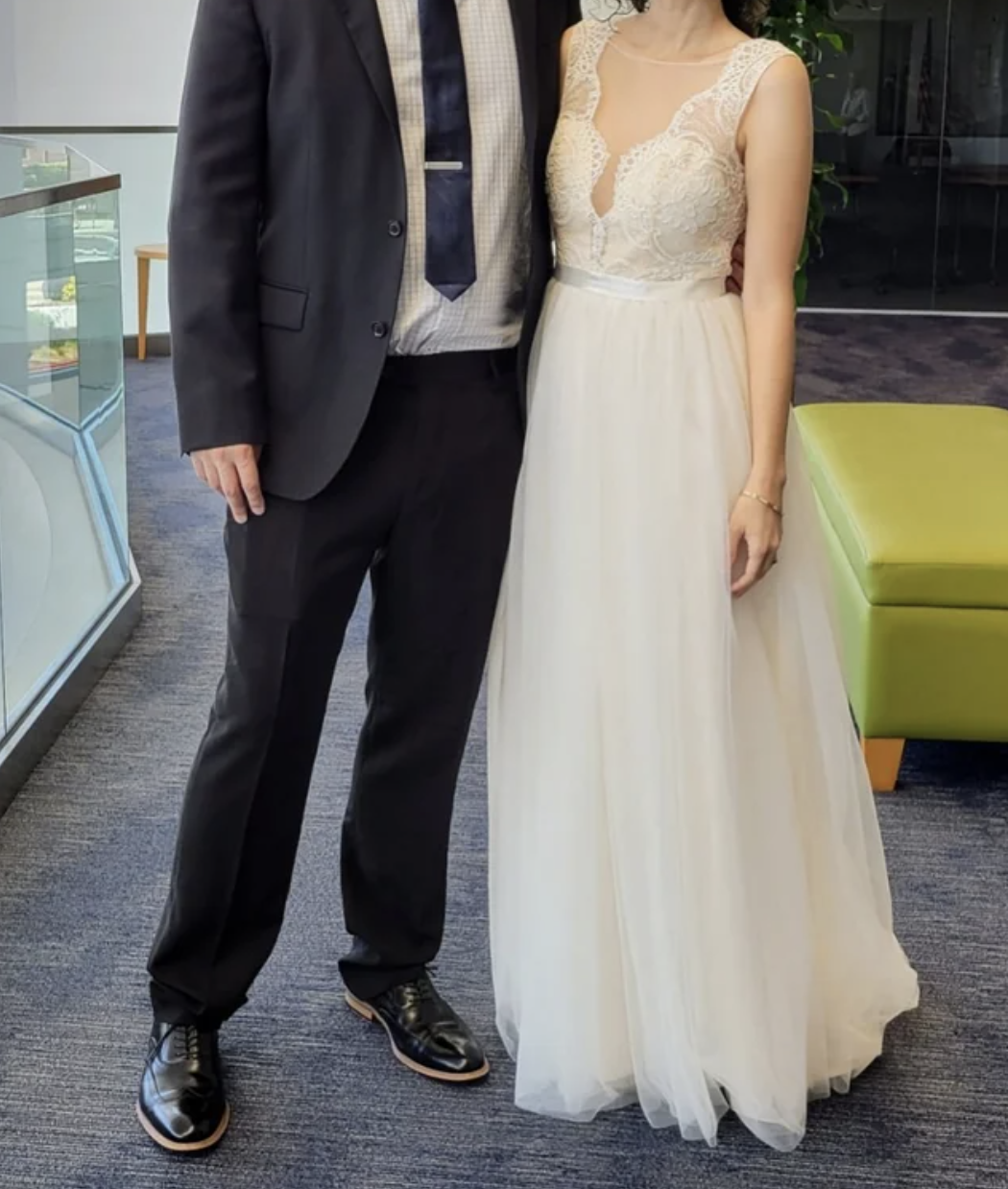 5.
"I got my dream wedding dress for $35."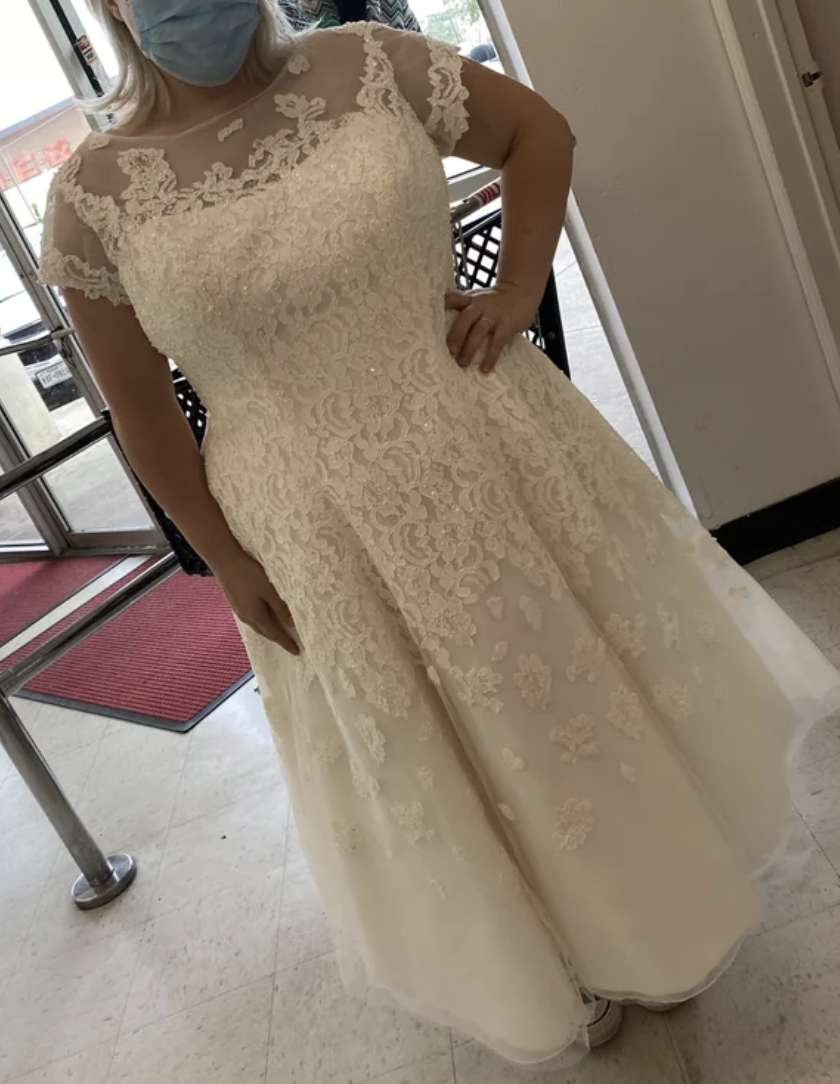 6.
"A $40 thrifted vintage lace wedding dress. I'm eloping in July, and it fits perfectly!"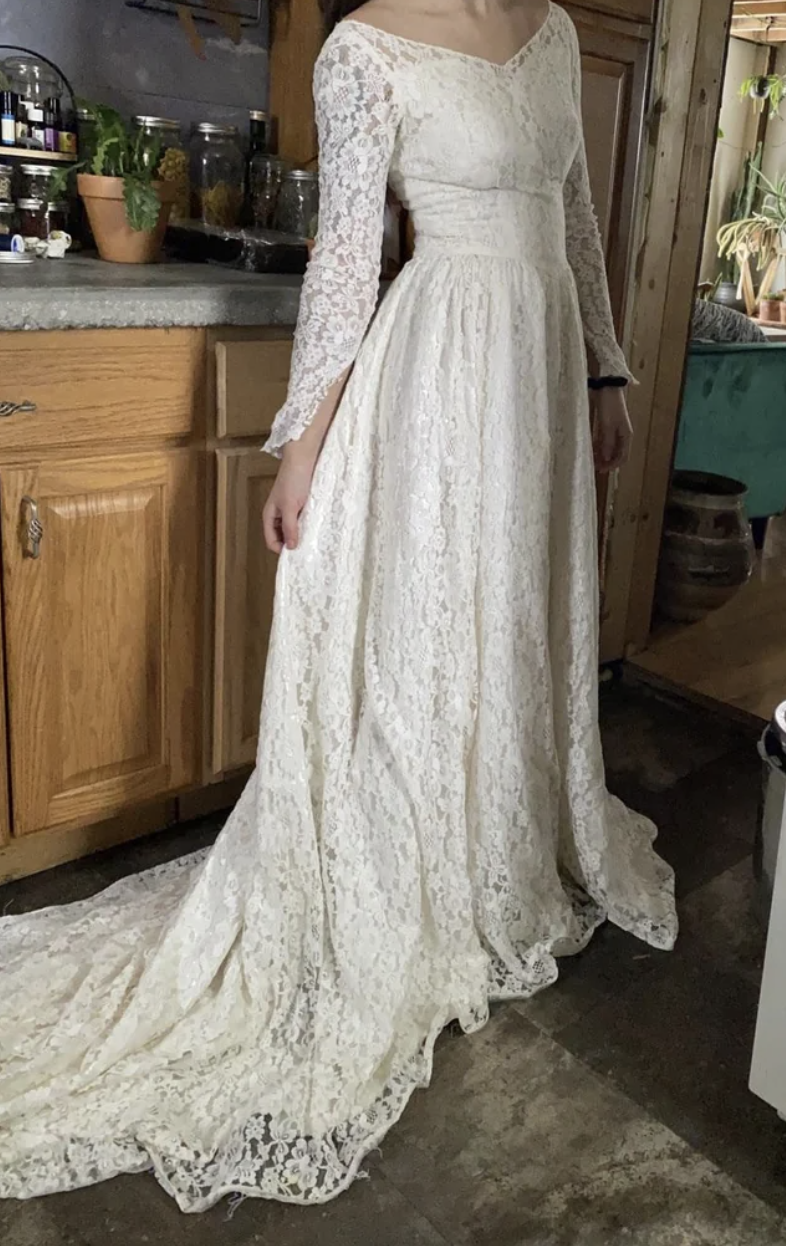 7.
"Found my $300 dream wedding dress at a store called Treasure Hunt for $20!! And it fits like a GLOVE! 😍"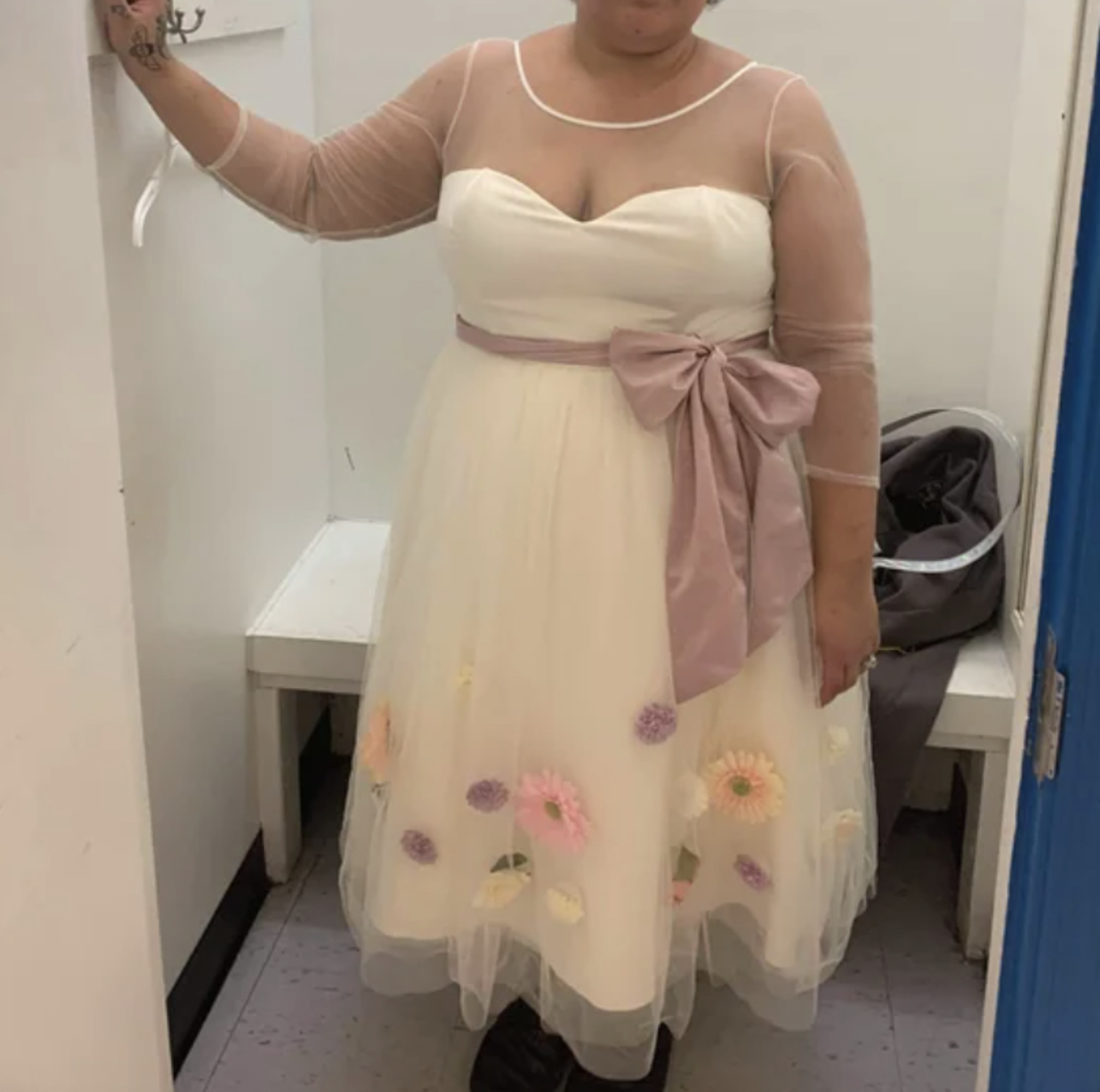 8.
"It needs some alterations, but I bought my wedding dress today for $25!!!"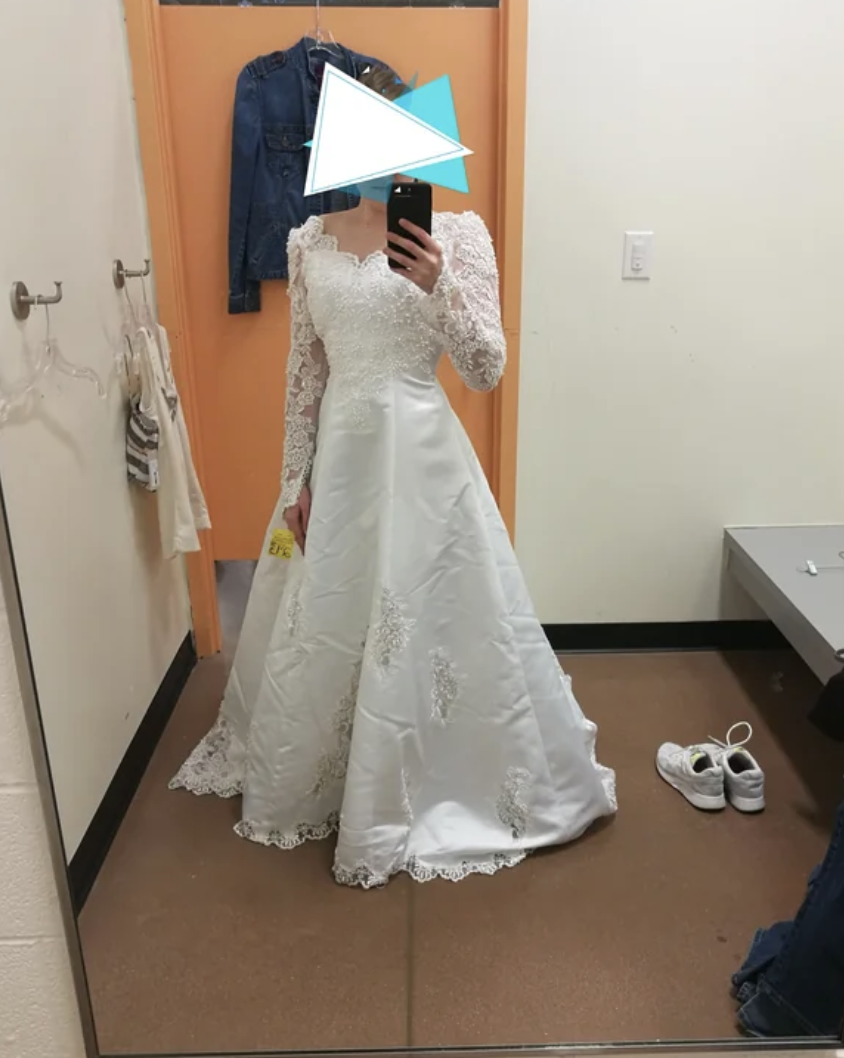 9.
"Found my wedding dress for a grand total of $6.40!!"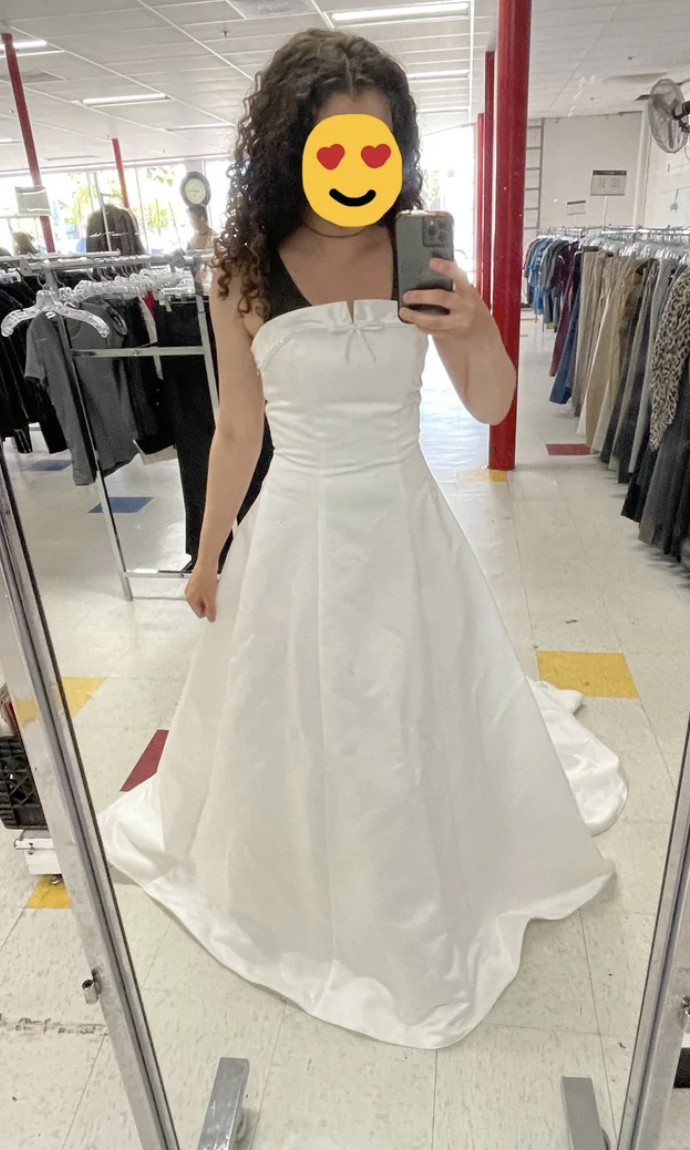 10.
"I would also like to jump on the bandwagon and show off my $20 wedding dress."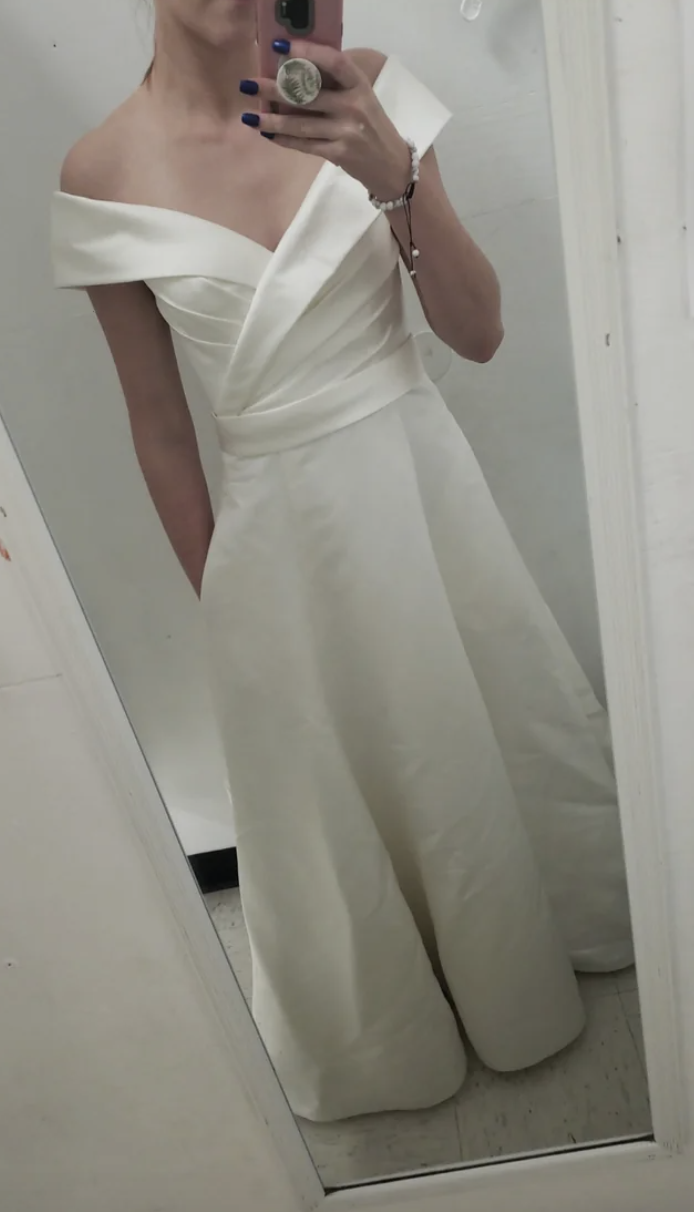 11.
"Found this beautiful Sottero & Midgley wedding dress for $25 at Goodwill today!"
12.
"I got this dress for $100 at the thrift store 😮. What do you think?"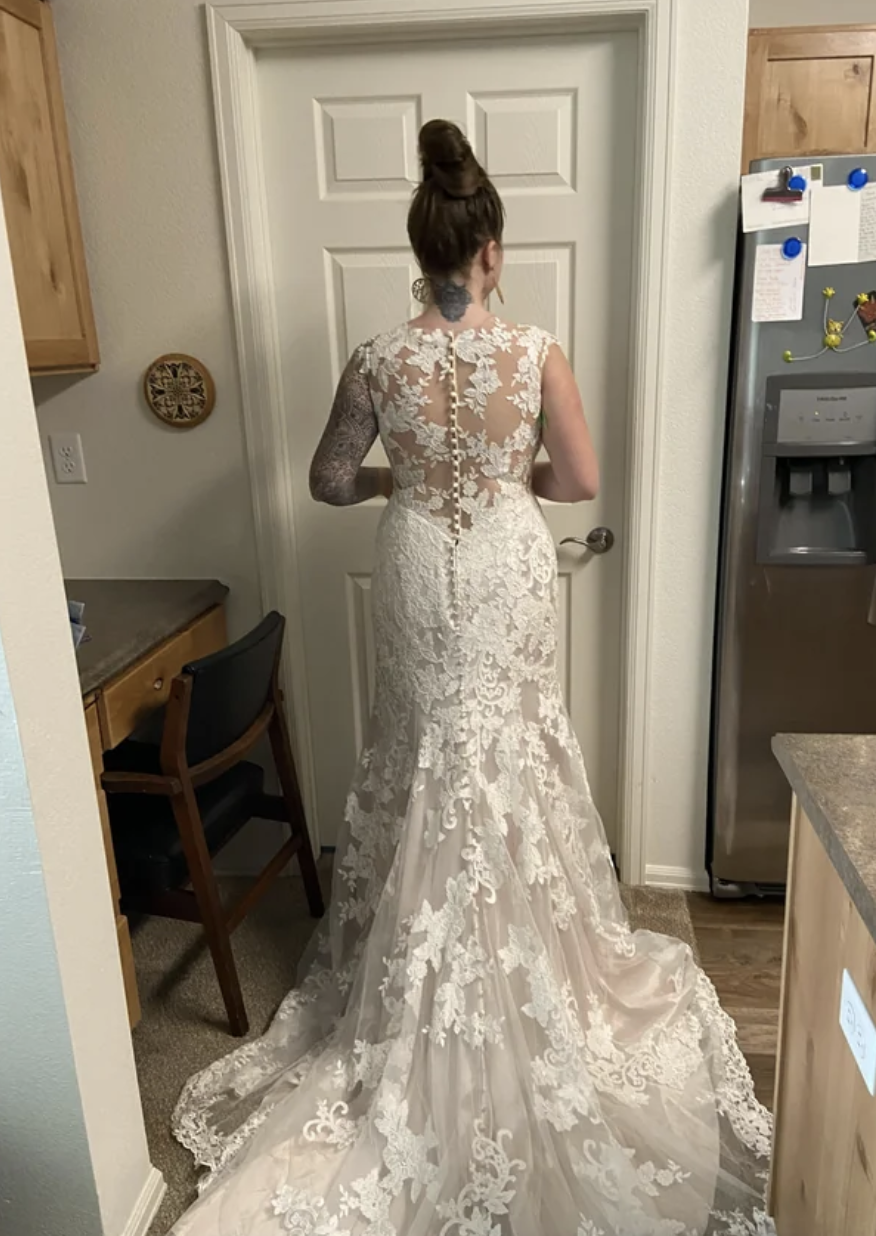 13.
"Scored for $3! I'm thinking of using it as the wedding dress for my casual wedding. 💕"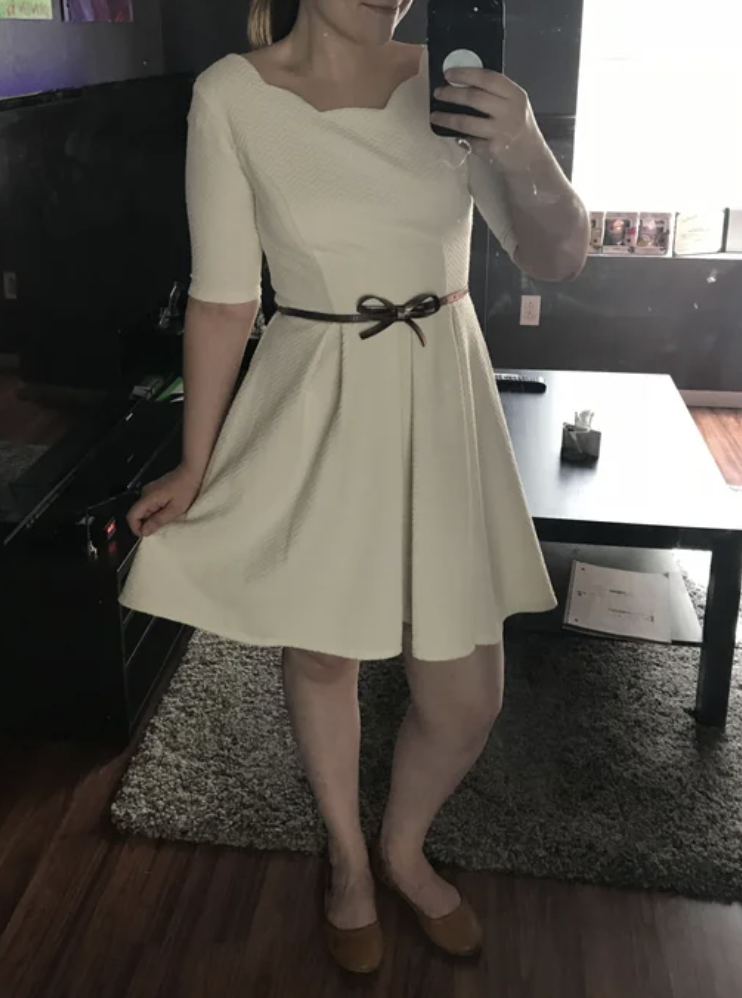 14.
And finally, "Vintage $1 wedding dress!!! Now, if only I had a groom..."