I'm glad I don't have a baby right now, but I have to admit, they sure make great additions to TikTok videos. Last month, it was all the rage for moms to show their boobs to their breastfed babies and record their reactions.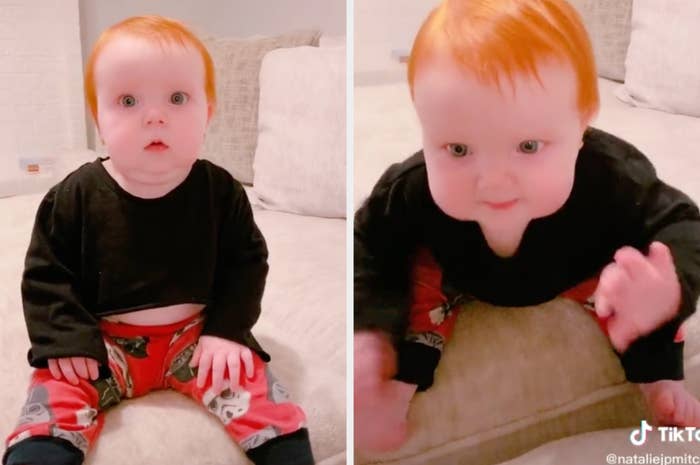 This month, parents are jokingly spilling water on their babies and filming the reactions.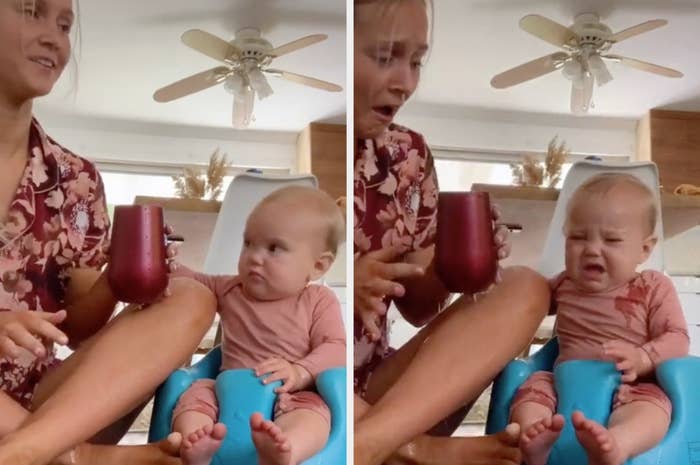 While the boob challenge generated a pretty consistent reaction of pleasure, the water trend has brought out a whole spectrum of emotions in babies. This baby was very disappointed in their mama:
This baby couldn't believe the nonsense they were just subjected to:
This baby was shaken to their core:
This baby had the time of their life:
This baby was amused, then enraged:
And this baby had no clue how to feel:
Thank you to the parents and babies of TikTok for keeping us endlessly entertained!