In the year of 2023 — where I vowed to protect my wallet — I've done my best to avoid the products constantly infiltrating my Instagram and TikTok feed.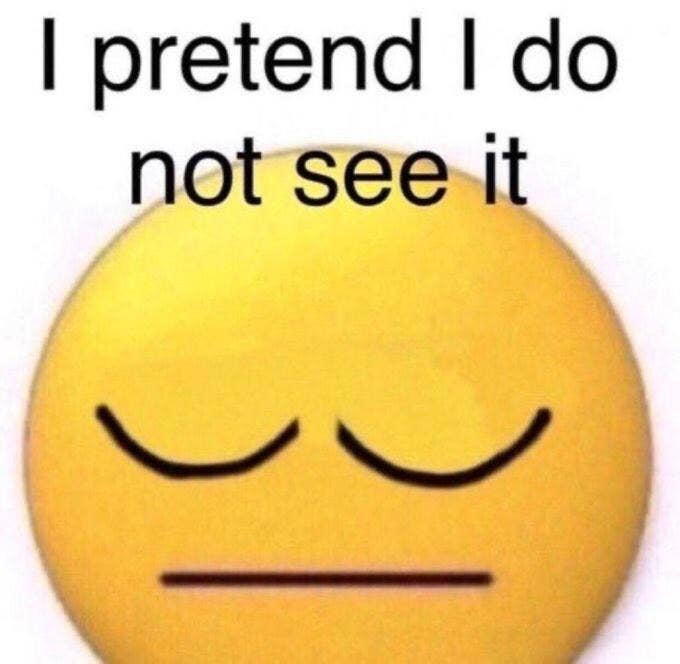 But when a woman appeared on my For You page comparing the size of the Skims micro bralette and thong to TORTILLA CHIPS, it was hard to ignore. Here's what the set looks like on the Skims website: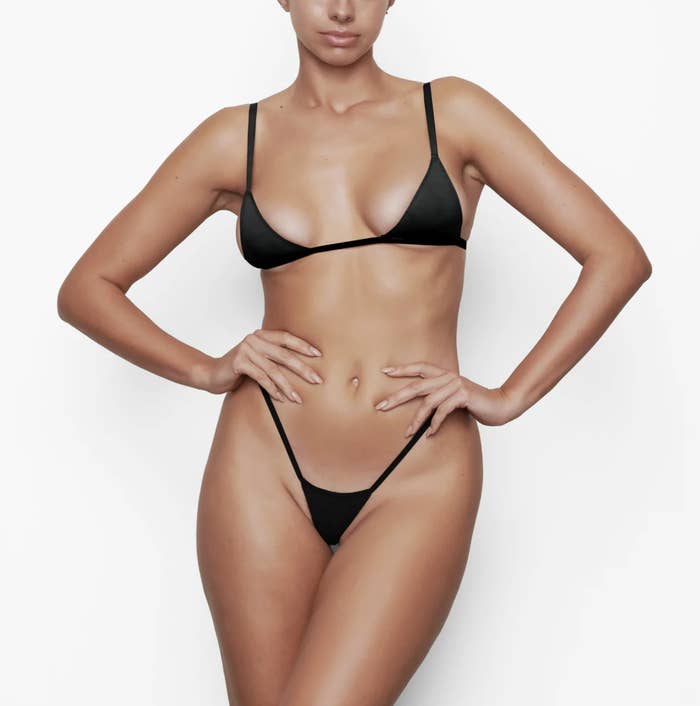 The creator of the video, Sarita (a 28-year-old software engineer), told BuzzFeed the set was a sale item that she "took a chance on." She admitted it looked like it had more coverage on the website, but she still got some wear out of the top, which she purchased in an extra small. "I bought the top in two bright colors to wear for a music festival, which I did and felt great about. People don't wear much at music festivals, so I was still one of the more conservatively dressed. My boyfriend was calling the orange one my 'Dorito top' because it looks like two Doritos."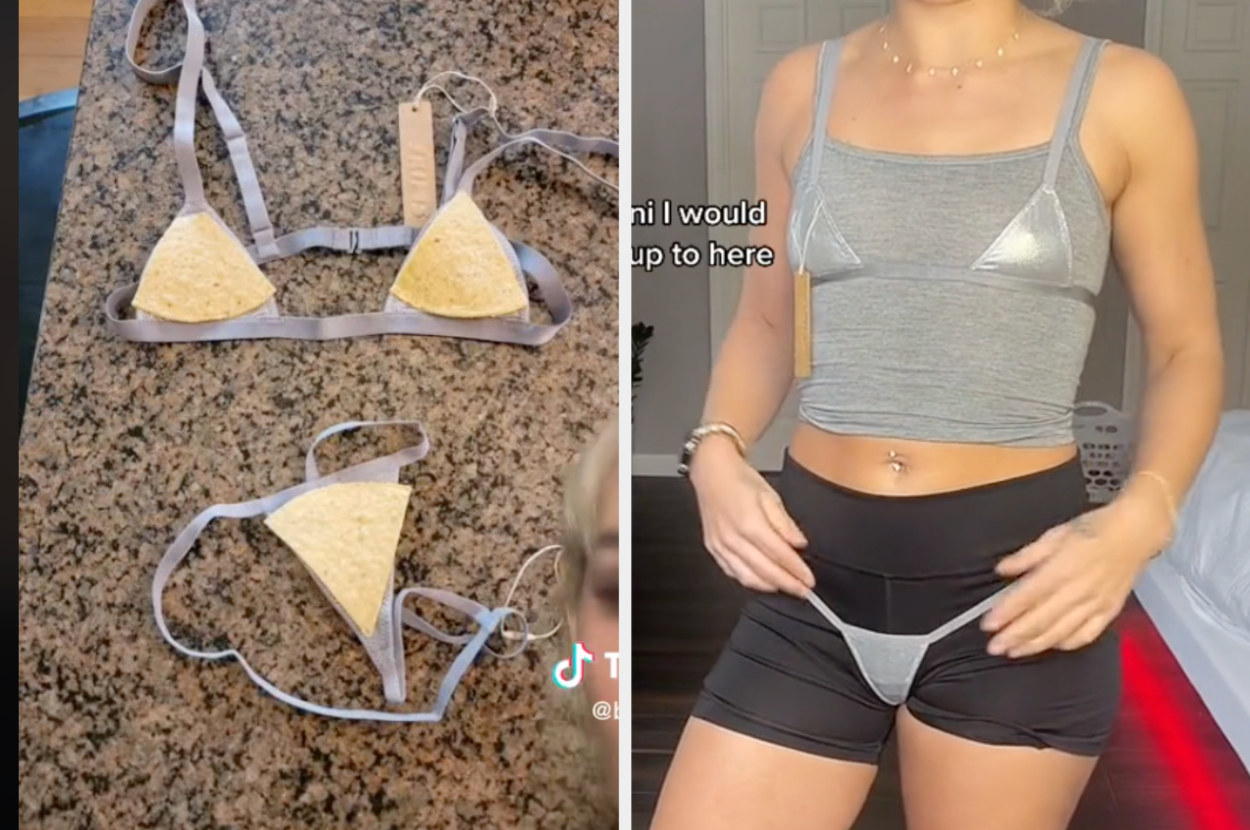 The bottoms, on the other hand, are a bit of a different story. "I was surprised at how small the bottoms were — they were mostly comprised of string. I thought that there would at least be more underneath coverage. I had to try them on over Spandex shorts because obviously if I wanted to return them, I wouldn't have been able to try them on for real. So I'm kind of taking a gamble on what they actually look like, but worst-case scenario, I'll wear them tanning in my backyard," Sarita said.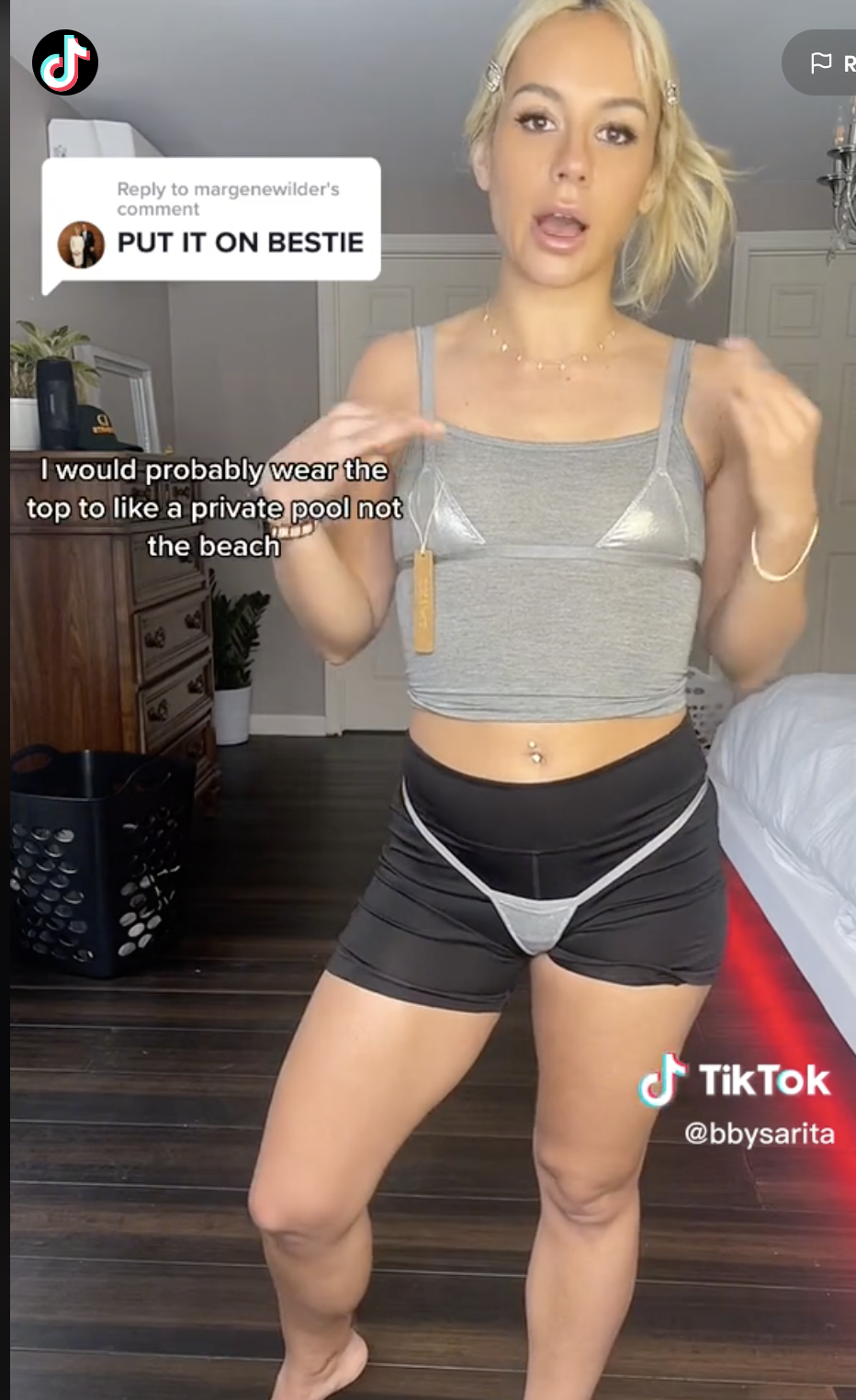 To Sarita, the funniest party of this whole debacle is the comment section on her TikTok. "Most people are describing in detail why it would never fit them, and making jokes comparing their body parts to Taco Bell menu items." Here are a few highlights: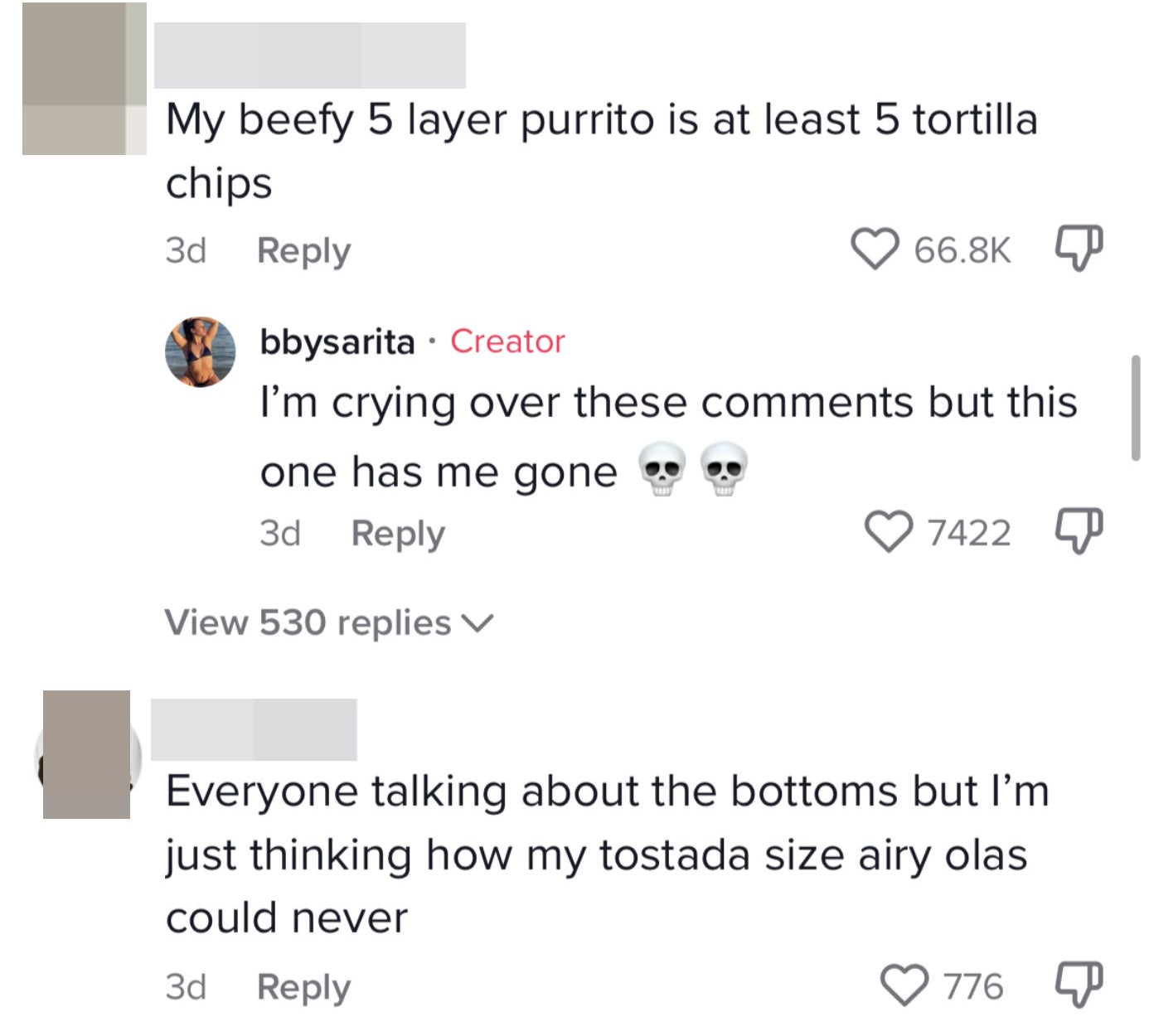 After reading these comments, it occurred to me that a review of the set from someone who had bigger curves would be helpful to forming a final opinion on the product. I reached out to Caroline — a journalist who is a size 10/12 in jeans and 34G in bras — to hear her thoughts. "OK, so this is actually a funny story," she told BuzzFeed. "About a year ago, I was dating this guy I went to law school with..."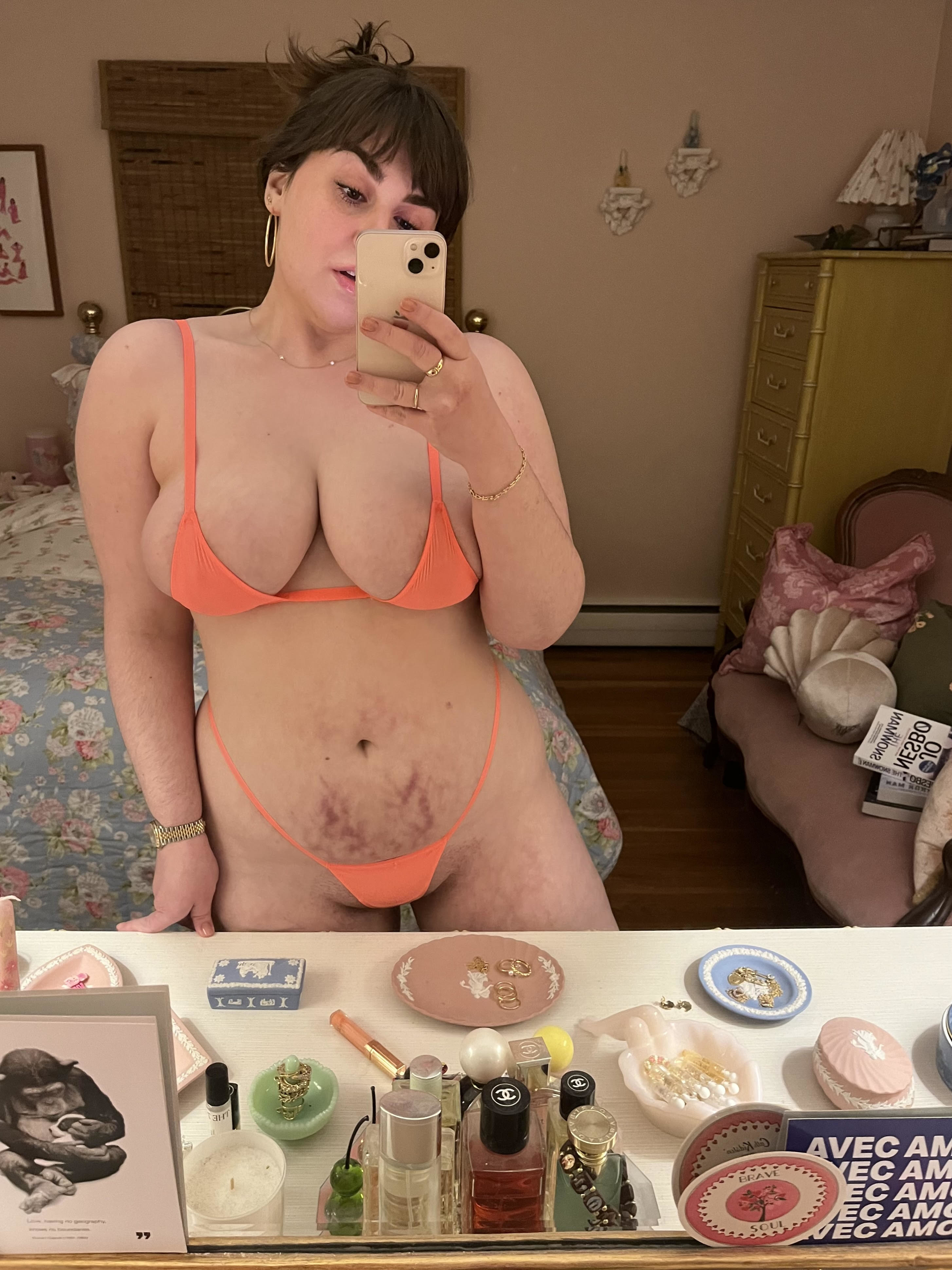 "Honestly, when I tried it on, I felt fucking great. I remember sending pics to a few other guys I was seeing casually, and the reviews were rave (not that men are real or matter)! It makes me feel hot as shit and it's one of my fav go-to's when I want to slip something on that I know I'll immediately feel and look good in. Would I wear it to, like, the beach? Absolutely not. Grocery shopping? Also no. But I'm a firm believer that women are entitled to have both functional lingerie and recreational lingerie, and this is squarely recreational. I'll put it on to send a sexy pic, or for Insta, or to wear to greet a partner in bed, or to put on a little show — but it is not, by any stretch of the imagination, a functional piece of lingerie."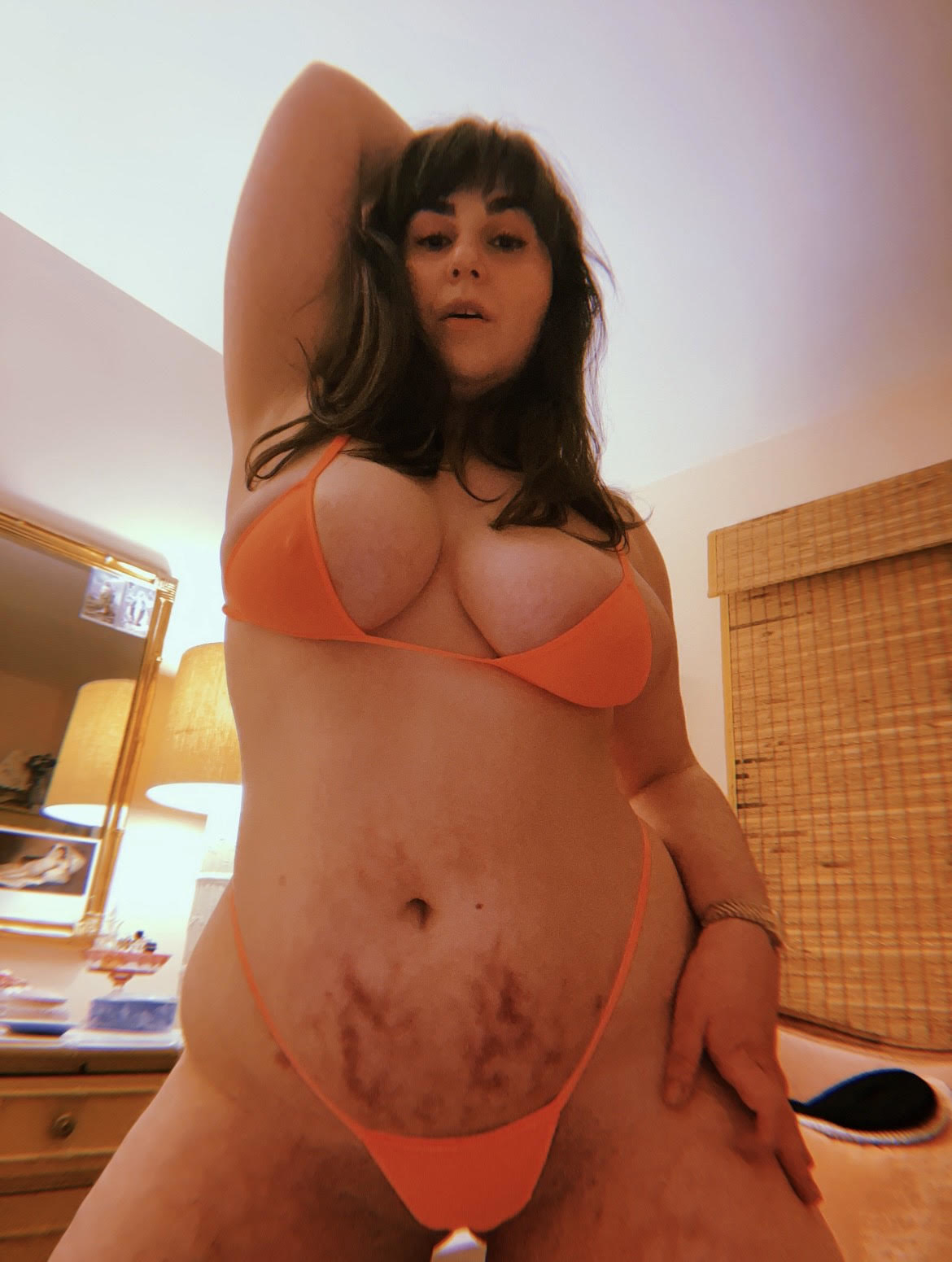 "The slightest movement does reveal some nip or labia, I won't lie. But I also...don't care? I see a lot of people joking about how much this piece would cover, and I think we all need to accept that just because things don't fit us the way they fit Kendall Jenner, doesn't mean they look absurd or comical, they look just as hot. Who says a little coochie lip ruins a look? Or some visible areola? Not me!"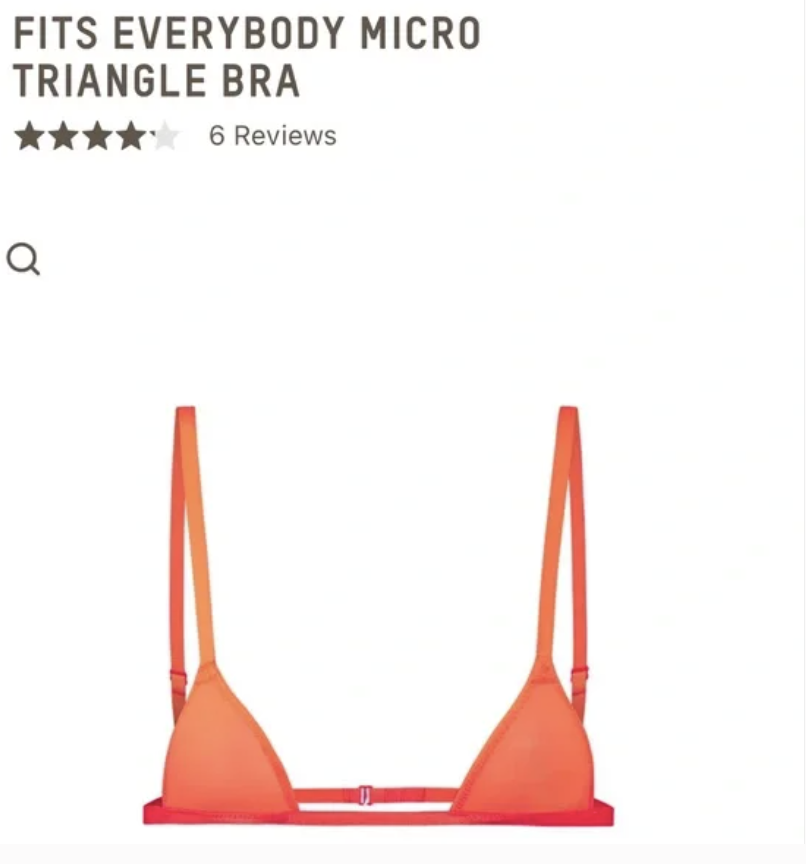 Overall, Caroline is a big fan of Skims products — the micro set included. "For all her faults, I will say that Kim K knows what she's doing when it comes to Skims, and I have a ton of Skims stuff that I love. I have chronic pain and my Skims pieces are among the only things I can wear when I'm in a flare, and they all make me feel really pretty and even sexy at my worst! I find Skims stuff to all be pretty good quality and the micro bikini is about as good quality as three pieces of fabric and a few strings can get. It's stretchy and super soft — I also sized up in mine. I usually wear an L in Skims stuff, and I bought the micro bikini in an XL — I think that was a good call."
The final consensus? This set is clearly not an ideal "outfit" for public places where children are likely present...but it's an absolute confidence boost for intimate settings, 18+ music festivals, and anywhere a coochie or areola slip is embraced. Now go let your freak flags fly!