18 Of The Most Screwed Up Horror Movie Scenes Ever
I watched all of these movies so that you never have to.
If you're one of those people who hates watching horror movies but enjoys hearing about them (from a safe distance), I've got some great news.
I've spent a good portion of my short life seeking out the most fucked-up horror movie scenes out there, and I'm about to share my findings with you!
Here's my definitive list (in no particular order) of the most screwed-up scenes in horror movie history:
Warning: The following list has discussions and images of torture, assault, and homicide.
4.
In The Texas Chainsaw Massacre when the dried-up grandpa sucks the blood from a cut on Sally's finger.
5.
The scene in The Exorcist when Regan spider-crawls down the stairs.
7.
The ending of the UK version of The Descent where you think Sarah has escaped from the creature-filled cave, but she wakes up from a dream to find herself STILL IN THE CAVE.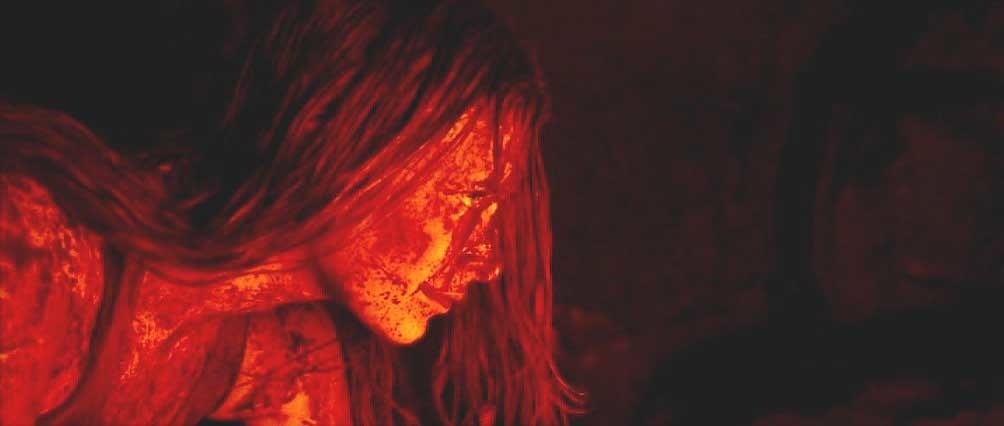 8.
The scene in The Shining when Jack thinks he's kissing a babe in room 237, but she turns into a rotting corpse and starts chasing him.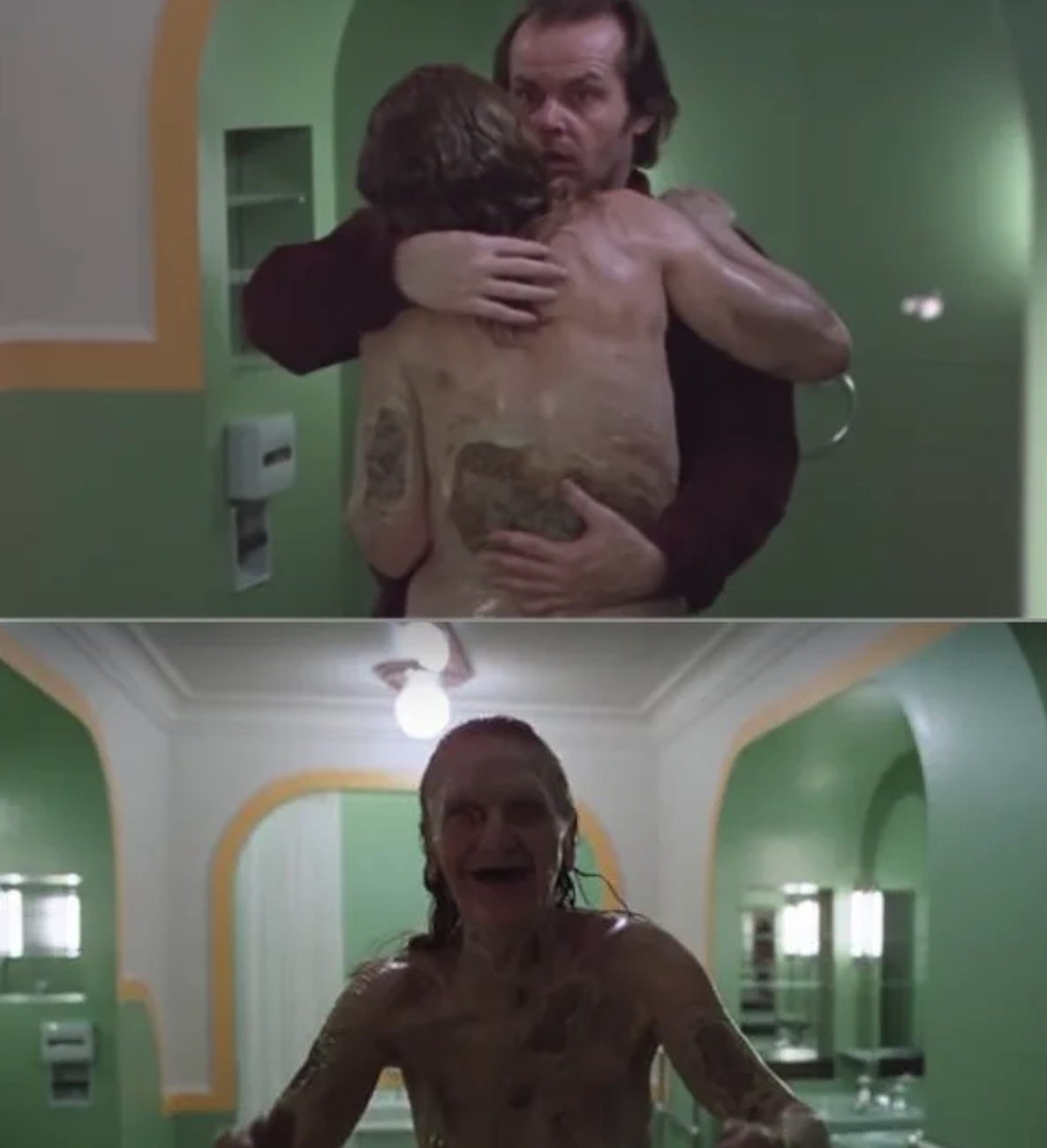 11.
When you faintly see the moonlight man standing in the corner of the room in Gerald's Game.
12.
Whenever the extremely tall dead-looking dude appears in It Follows.
14.
In Psycho when we realize that Norman Bates has been keeping his mother's dead body in his house.
15.
In Drag Me to Hell when Sylvia Ganush attacks Christine in the parking garage and sucks on her face.
16.
The scene in Insidious when Elise takes a photo of Josh and you realize he's been possessed by the terrifying older lady.
17.
When Quint slides into the shark's mouth in Jaws and gets eaten.