I've been a little out of the loop thanks to my ☀️ California girl ☀️ status, but apparently winter weather has arrived in various parts of the country.
As a result, restaurants have been scrambling to create "outdoor dining" setups to keep their businesses alive in the midst of a pandemic, while adhering to local health regulations.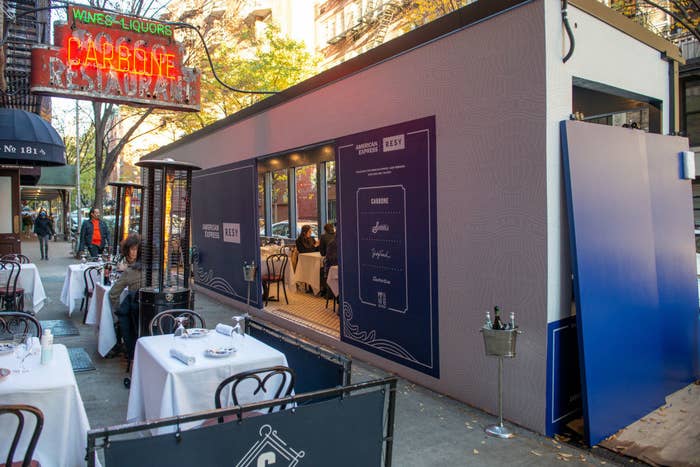 The one glaring issue? A lot of these spaces are still enclosed — leading to some serious side-eye from both health experts and pedestrians. Here are some examples of what these "outdoor dining" experiences look like:
2.
3.
4.
5.
6.
8.
11.
12.
13.
14.
15.