A Hospital Surprised Mr. Rogers' Wife With Babies Dressed In Cardigans And My Cold Little Heart Is Full
It was most certainly a beautiful day in the neighborhood.
Wednesday was World Kindness Day, an international observance whose sole purpose is to encourage people to be kind to each other.
In Pittsburgh, it also happened to be Cardigan Day, a day created by the TV station WQED to honor the late Mister Rogers, whose show was produced by the local PBS station.
Magee-Womens Hospital took it upon themselves to celebrate the day in the cutest way possible. They dressed up six newborn babies as Mister Rogers...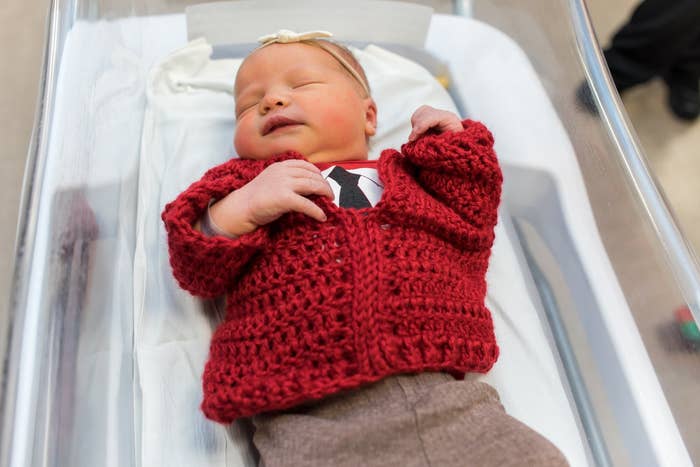 I have a feeling Mister Rogers would be so honored. <3