Disclaimer: The following post contains discussions of sexual assault and verbal abuse.

4.
This man who somehow came up with a way to make pants perverted: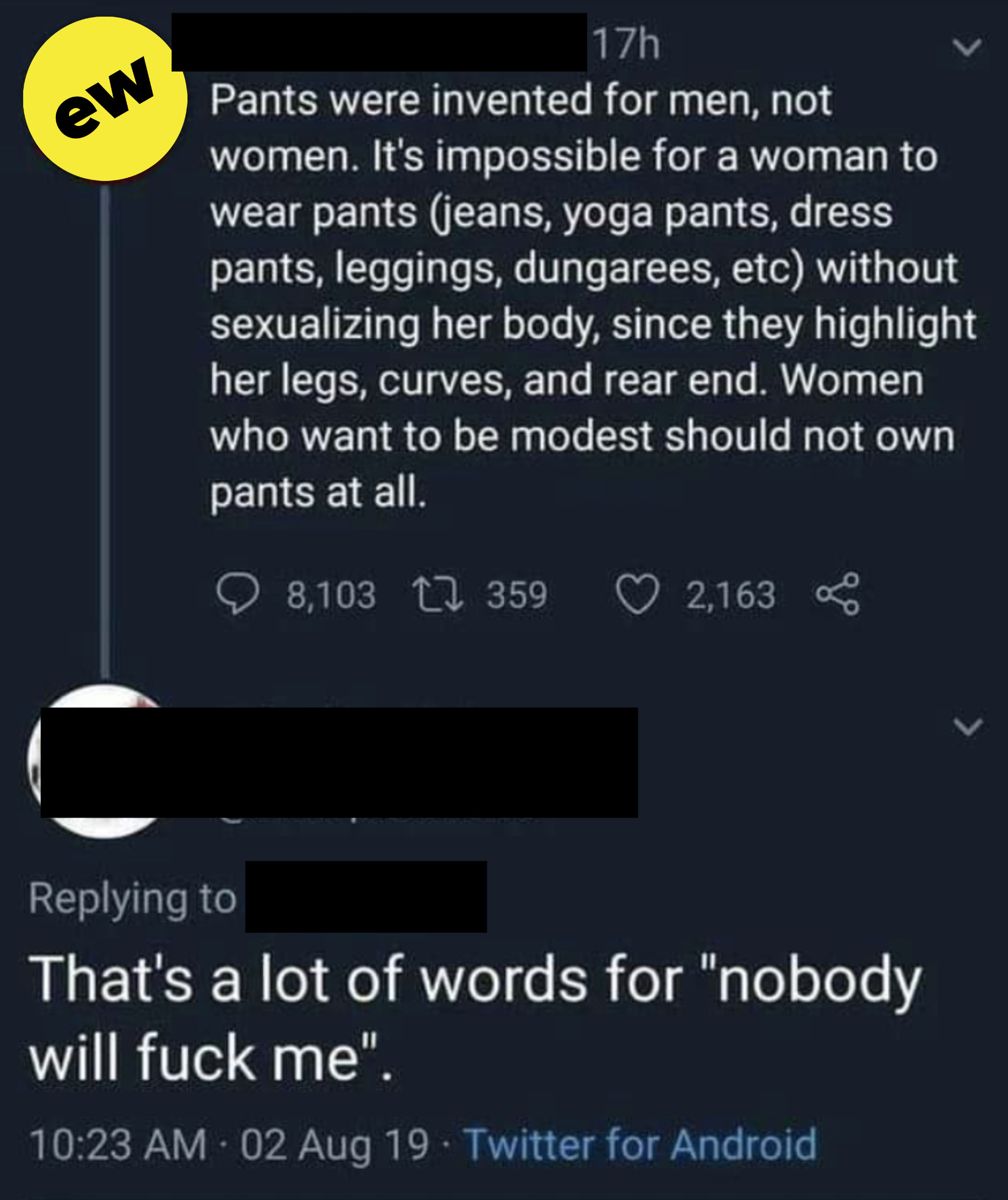 5.
This man who should not be allowed around women: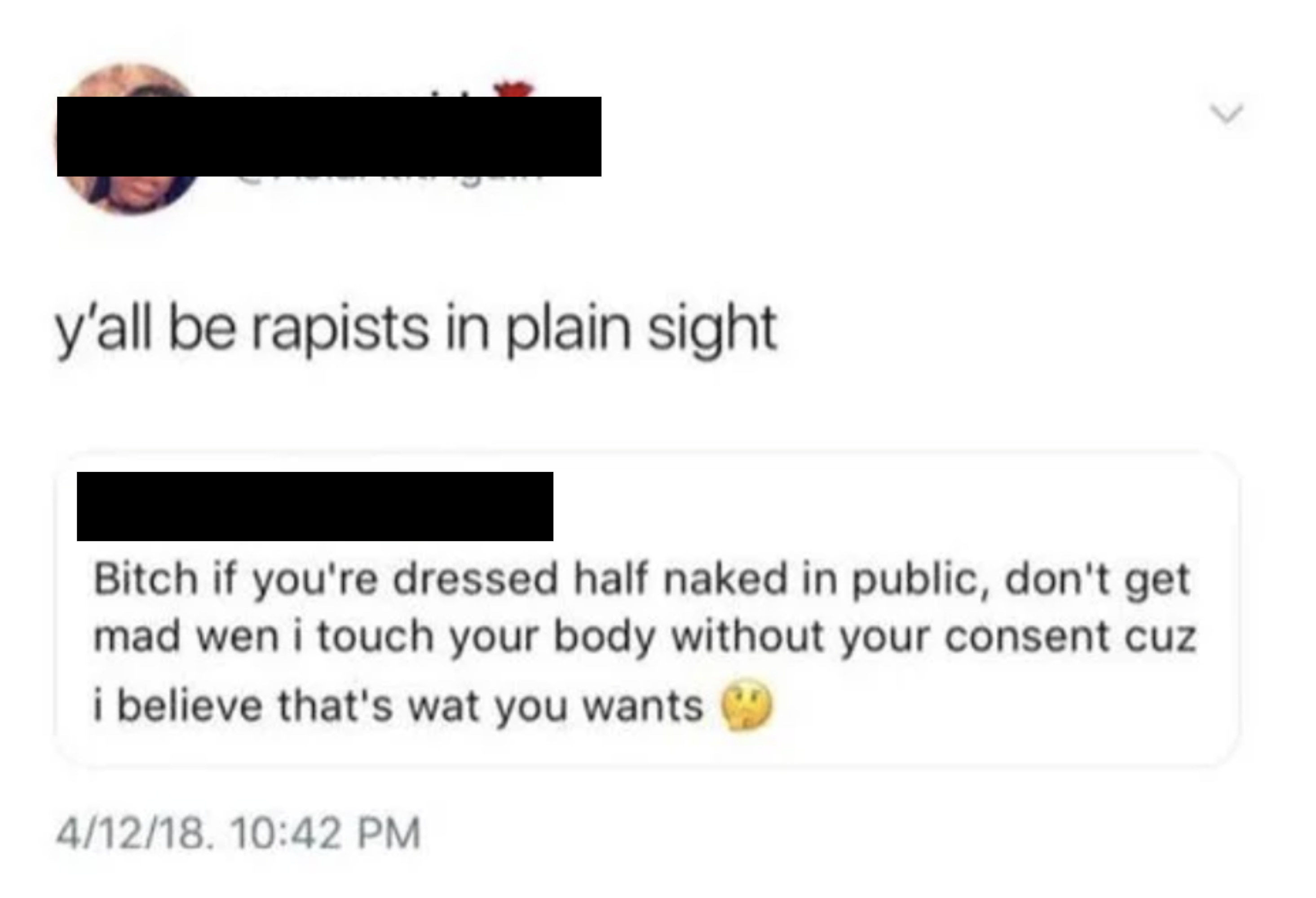 13.
This man who's spewing pseudo-science to his niece — a genetic engineering major: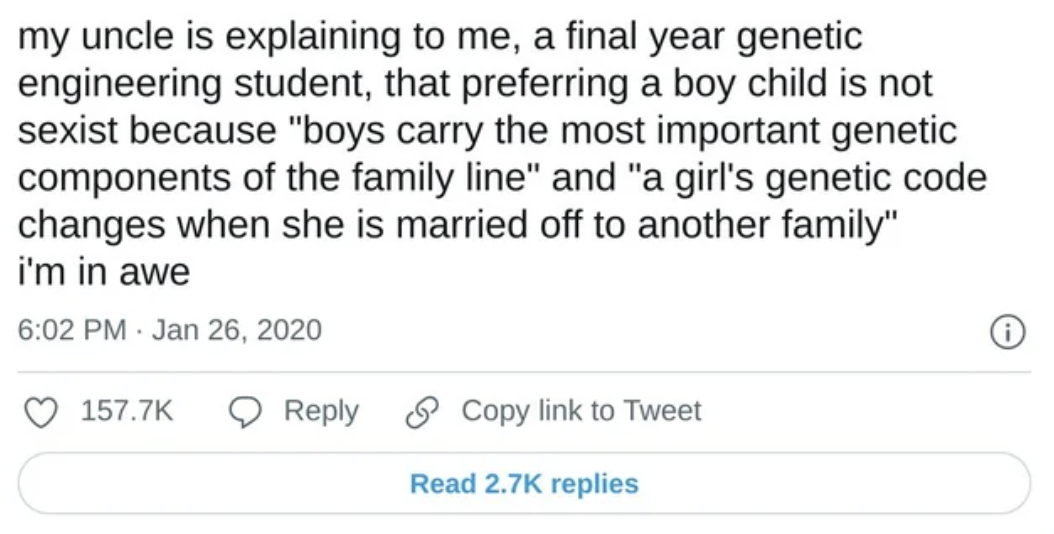 15.
This man who wants two moms: