Since it's 2017, I'm going to assume we all know how contouring works, right?
Though other makeup trends have taken the spotlight lately, contouring is still a thing. Kim Kardashian even launched a line of contouring sticks which is expected to make more than $14 million in sales.
And though we've seen a lot of bizarre ways to apply makeup recently, we sort of thought the whole ~makeup and genitalia~ trend was over after that girl used her boyfriend's balls as a beautyblender. But it wasn't.
As Shane was getting glammed by Jeffree, he asked the makuep guru if he'd ever "put makeup on his penis for fun," to which he replied: "Yeah I contour my shaft a lot."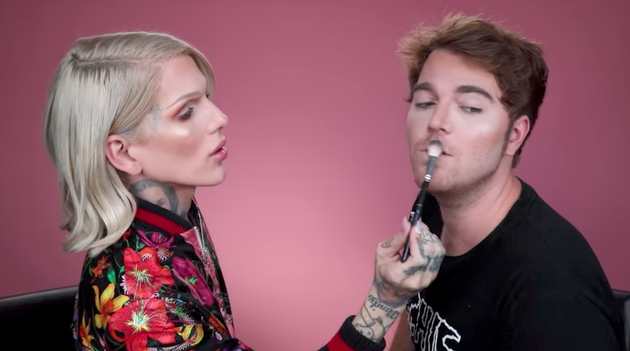 Shane jokingly followed with: "If I did that it would disappear", before adding: "Wait, what? Do you contour it when it's flopping or when it's hard?"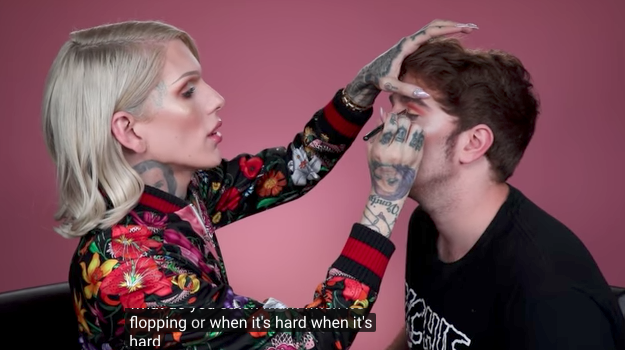 Jeffree then explained that he applies the makeup on his penis* when he is fully erect, but doesn't really go into detail about how he does it.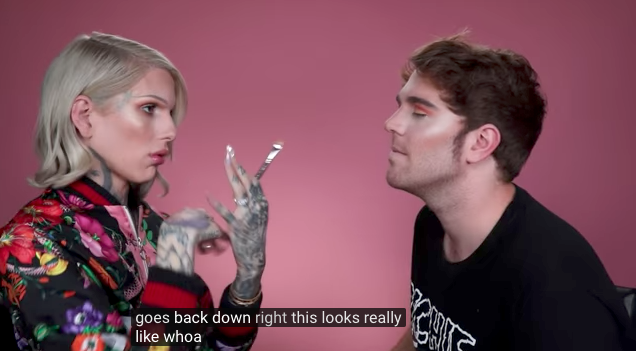 New tutorial idea? Or was he just being sarcastic?