Which of these words isn't actually a fashion term?

Pastèque means "watermelon" in French.

Even though watermelon is a very ~stylish~ fruit, pastèque isn't actually a fashion term.

Via margouillatphotos / Getty Images

Which of these men doesn't own a clothing line?

Via FREDERIC J. BROWN / Staff

Via FREDERIC J. BROWN / Staff

Via Christopher Polk / Staff

Via Christopher Polk / Staff

Via Clemens Bilan / Stringer

Via Clemens Bilan / Stringer

Via Jason Kempin / Staff

Via Jason Kempin / Staff

Unfortunately Silver Fox Designs is not a thing... yet.

Via Ian Gavan / Staff

Which of these ladies was the Creative Director of American Vogue?

Via John Lamparski / Stringer

Via John Lamparski / Stringer

Via Kevork Djansezian / Stringer

Via Kevork Djansezian / Stringer

Via Mireya Acierto / Stringer

Via Mireya Acierto / Stringer

Via Pascal Le Segretain / Staff

Via Pascal Le Segretain / Staff

Grace Coddington was Creative Director until 2016.

Via The September Issue

Where's Karl Lagerfeld from?

Pascal Le Segretain / Staff

He was born in Hamburg, Germany.

Via Stephen Lovekin / Staff

Who is this lady?

Monica Schipper / Stringer

She is famous for styling the ladies of the HBO series Sex and the City.

Via HBO

Which of these is a Bishop sleeve?

Via neimanmarcus.com*b0&CS_003=5630585

Via lookastic.com

It's basically a long sleeve, fuller at the bottom than the top.

Via en.wikipedia.org

Which of these guys isn't actually an Italian designer?

Mario Balotelli is an Italian soccer player.

He was also a meme for a hot second in 2012.

Via SB Nation

Who do we have to thank for the LBD (little black dress)?

Via Hulton Archive / Stringer

Via Hulton Archive / Stringer

Via Getty Images / Stringer

Via Getty Images / Stringer

Via Hulton Archive / Stringer

Via Hulton Archive / Stringer

Via Evening Standard / Stringer

Via Evening Standard / Stringer

The iconic Gabrielle "Coco" Chanel, of course.

Via tumblr.com

Select the pair of Mary Janes:

Via RuthBlack / Getty Images

Via RuthBlack / Getty Images

Via MaleWitch / Getty Images

Via MaleWitch / Getty Images

Via adisa / Getty Images

Via adisa / Getty Images

Via StockPhotosArt / Getty Images

Via StockPhotosArt / Getty Images

Mary Janes are closed-toe shoes with one or more straps across the instep.

Via CaseyHillPhoto / Getty Images

Which of these brands isn't named after a real person?

It's founder, Arthur Cinader, picked a name that represented the brand's preppy aesthetic and competed with Ralph Lauren's Polo label.

Via tenor.co

Who is she?

Dimitrios Kambouris / Staff

Giovanna Battaglia, Senior Fashion Editor at Vogue Japan

Jenna Lyons, J.Crew's President

Donna Karan, Fashion Designer

Kate Spade, Fashion Designer

Via HBO

What is this pattern called?

Tarzhanova / Getty Images

Via luanateutzi / Getty Images

Via E!

Via rockmywedding.co.uk

Who is the vibrant lady?

Brian Ach / Stringer

The ever so stylish, Iris Apfel.

Via giphy.com

Via TBS

Before starting his own line, who did Alexander McQueen design for?

FRANCOIS GUILLOT / Staff

He was head designer at Givenchy from 1996 to 2001.

Via PIERRE VERDY / Staff

Via villagehatshop.com

Via christys-hats.com

Via hatsandcaps.co.uk

Fedoras have a wide brim; smaller-sized-brim hats are called trilbies.

Via sweetpeachblog.com

True or false: Louis Vuitton isn't a real person.

China Photos / Stringer

Louis Vuitton is a real person.

His career started in 1852 when Napoleon's wife hired him as her personal box-maker and packer.

Via biography.com

True or false: "The Battle of Versailles" was a fashion show that pitted American designers against French designers in the early '70s.

THOMAS COEX / Staff

False, it was an important battle during the French Revolution

True! It happened in November 1973

False, it has something to do with Marie Antoinette

True, it was a show hosted by King Louis XIV

The fashion show was a fund-raiser for the restoration of Versailles.

Via amazon.com
Only A Fashion Expert Can Get 15/20 On This Quiz
Maybe you don't know all the history and all the facts, but who cares? Every day you learn something new!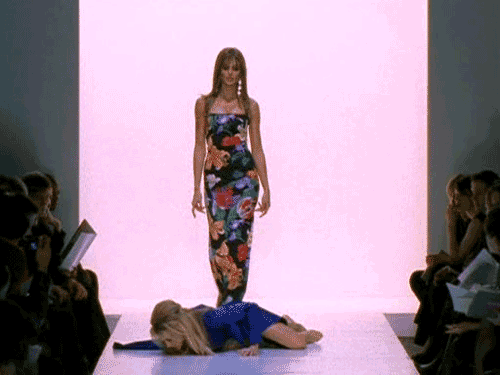 Fairly damn fashion savvy.
Your quiz results might be mediocre, but your style is most likely above average.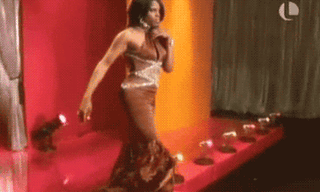 YOU ARE A FASHION PRODIGY!
You definitely know your way around a closet. Keep learning, knowledge is always in style.