In case you didn't know, Leslie Jones is the Olympics' #1 fan. In 2016, NBC actually flew her out to Rio because of her amazing live tweets, and she'll be making her way to South Korea soon.
Though she hasn't gotten to Pyeongchang yet, the comedian has begun her live commentary already, confirming what we already knew: she truly is a national treasure.
She's been live-tweeting about everything, but my favorite thing so far is her commentary on all the Olympic outfits.
"How just trying to figure out how he's going to skate with suspenders on. That's got to be uncomfortable. But look at that stance, he's like Michael Jackson."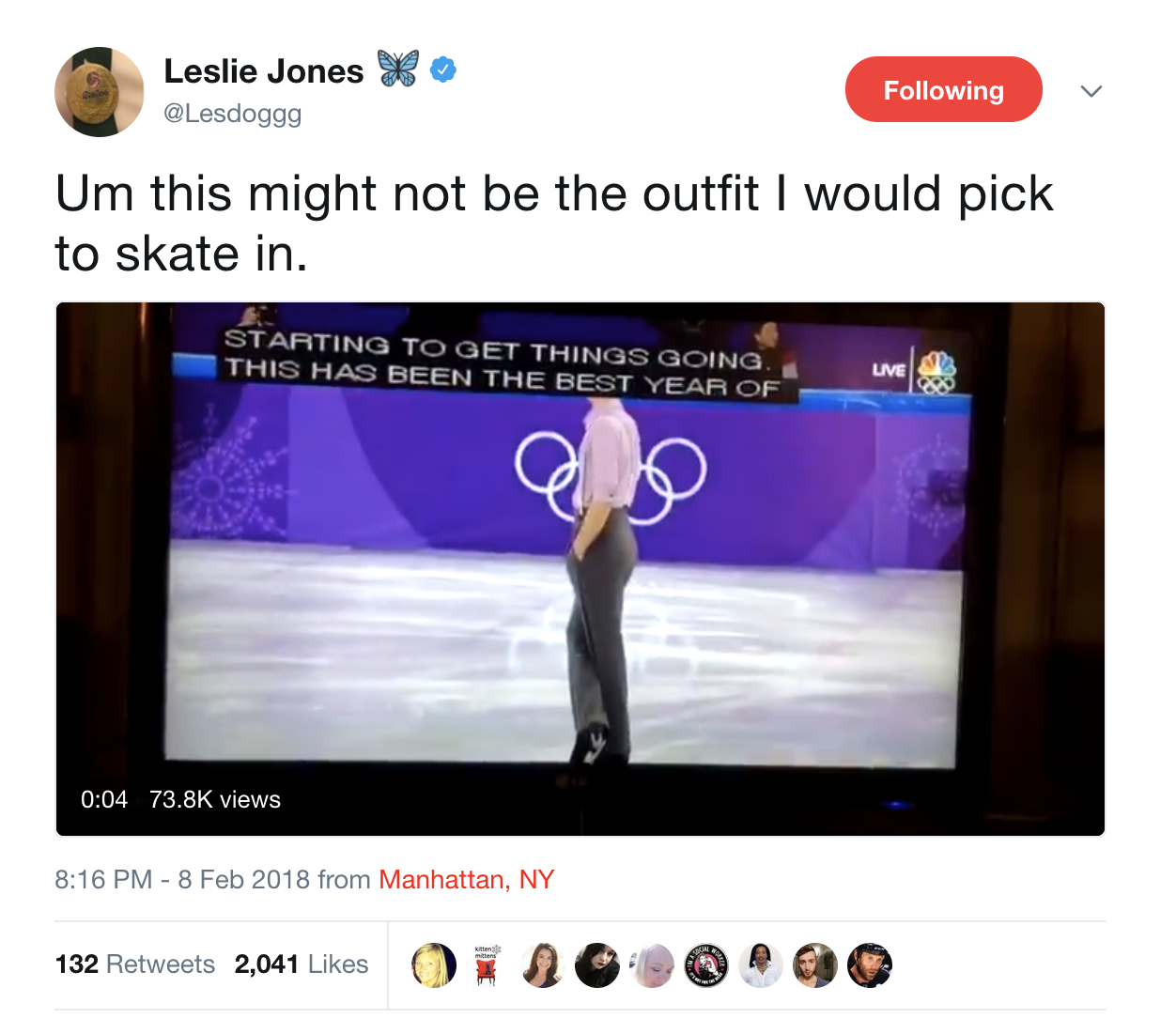 "Huhmmm...hello, but I'm gonna need one of them little ski suits right there. That shit is dope, right?"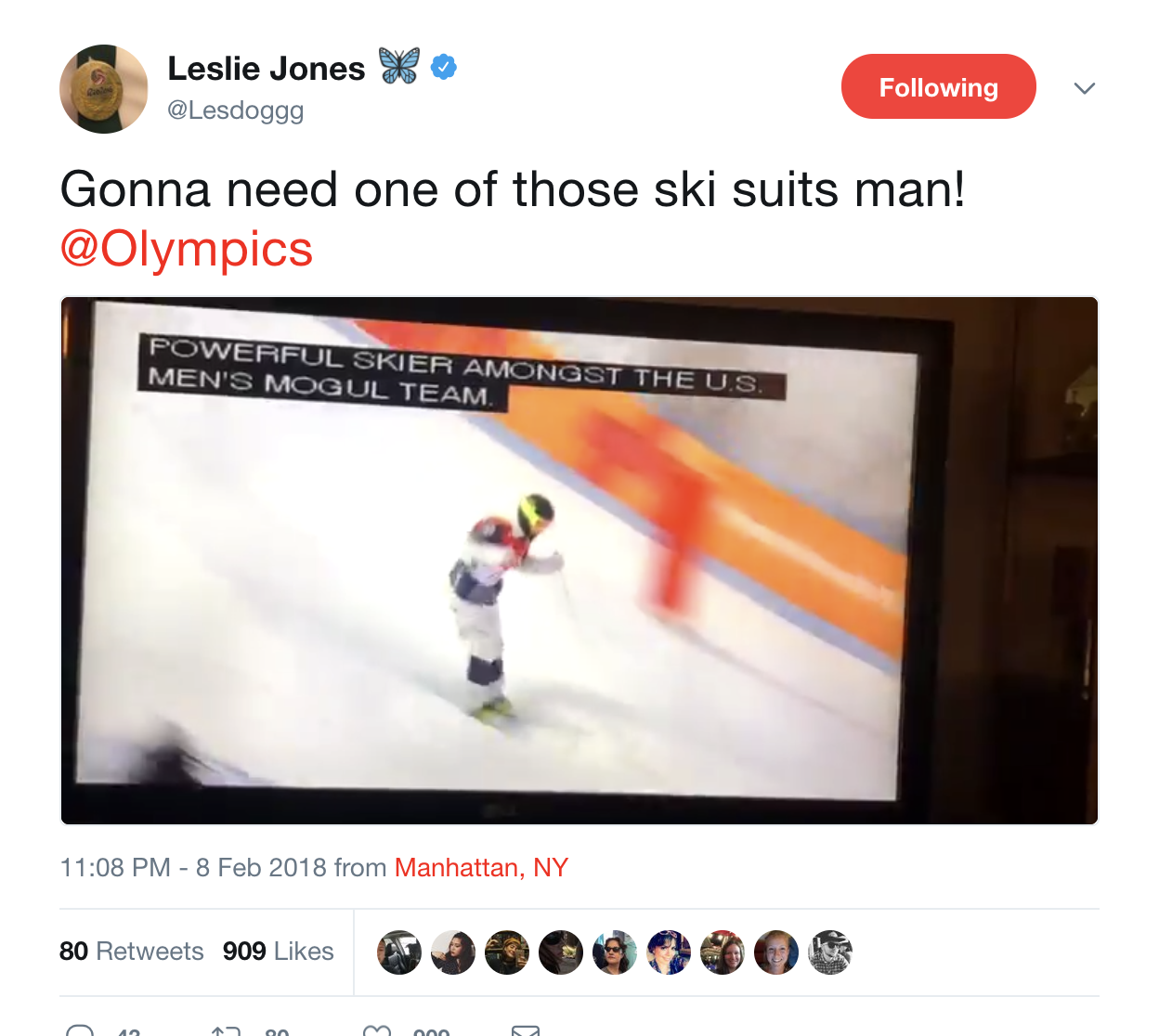 "Christian Siriano definitely made this one. Did you see the beading in this top? That is magnificent!"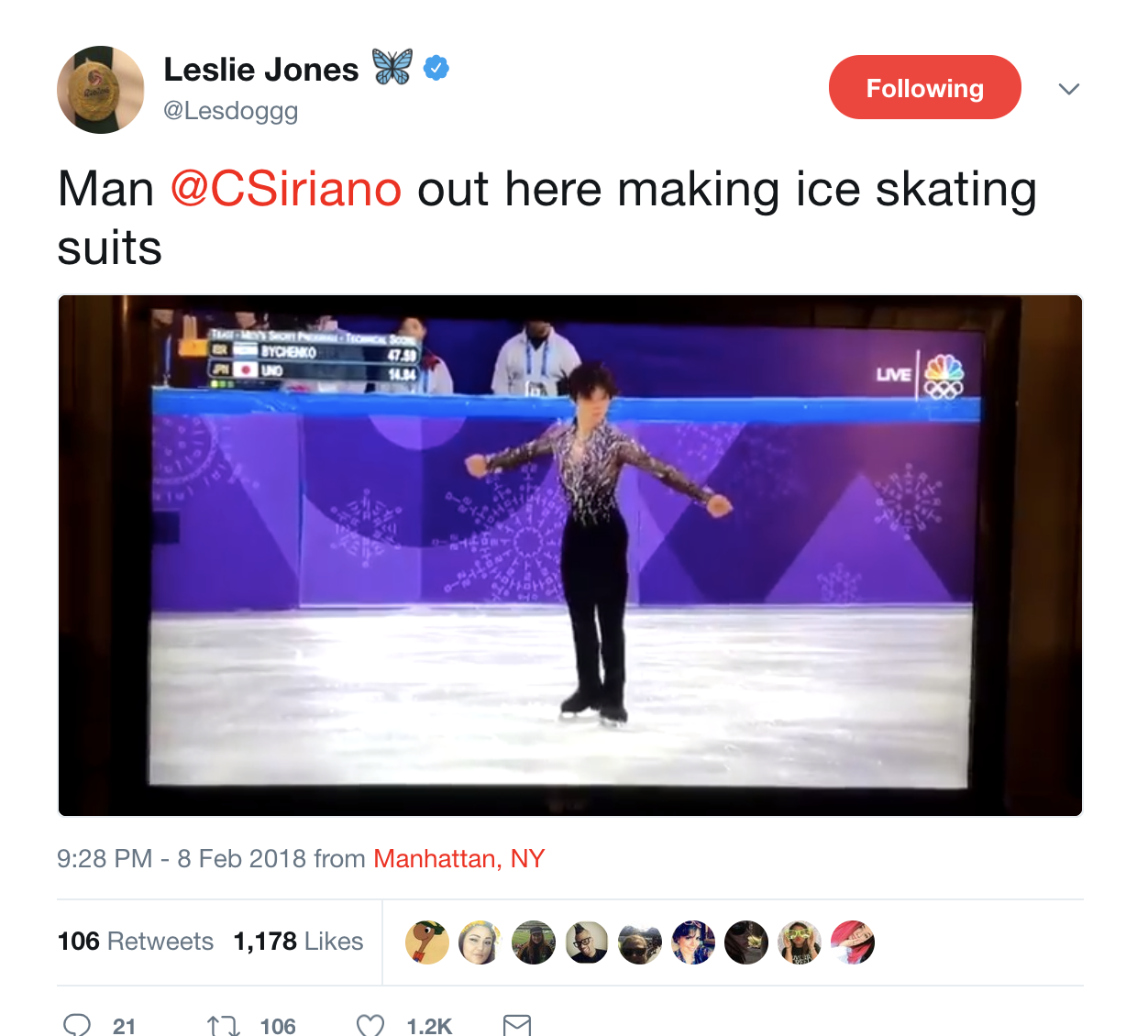 Long live Leslie Jones, queen of the Olympics!