We hope you love the products we recommend! All of them were independently selected by our editors. Some may have been sent as samples, but all opinions and reviews are our own. Just so you know, BuzzFeed may collect a share of sales or other compensation from the links on this page if you decide to shop from them. Oh, and FYI — prices are accurate and items in stock as of time of publication.
When my partner and I first adopted our puppy, Bowie, there were plenty of obvious challenges that we had expected: He kept us up all night, had chronically awful aim when it came to pee pads, and tried to put anything and everything in his tiny, baby shark mouth. But one thing we didn't anticipate was the claws. This boy had dangerously sharp daggers coming from his worryingly large paws, and we honestly didn't know what to do about them.
Get a load of Wolverine over here...
We handled it at first by paying his vet to trim them during his regular puppy check-ups, but that was a very expensive and unsustainable plan as he started to grow and needed less face time with his veterinarian. Thankfully, we discovered this Rexipets cordless nail trimming tool ($25.99 from Amazon) that was quiet and easy to use, and we haven't looked back since.
The first time we tried it out, which entirely lacks photo evidence, it took three of us, myself, my partner, and his brother, just to get Bowie to sit still. This wasn't the nail grinder's fault, but more so a problem of Bowie truly hating for his paws to be touched, like, ever.
Slowly but surely, we started doing regular nail trims and he got much more comfortable. The sound of the nail grinder is super minimal and doesn't bother Bowie at all, and the grinder has a little light to help illuminate the nail as you go so you can avoid cutting too short. And as long as he is getting lots of attention, Bowie puts up with the paw-holding.
Now we do regular nail-trimming sessions, and the difference may be subtle to the eye, but to my unscratched skin and floors, it's everything.
I'm so thankful we did this, because while we used to live in a DIY-converted basement space with exposed concrete floors, we just moved to an apartment with brand-new wood(like) flooring and have invested in some new (to us) furniture. So keeping scratch-ability to a minimum is more important now than ever before.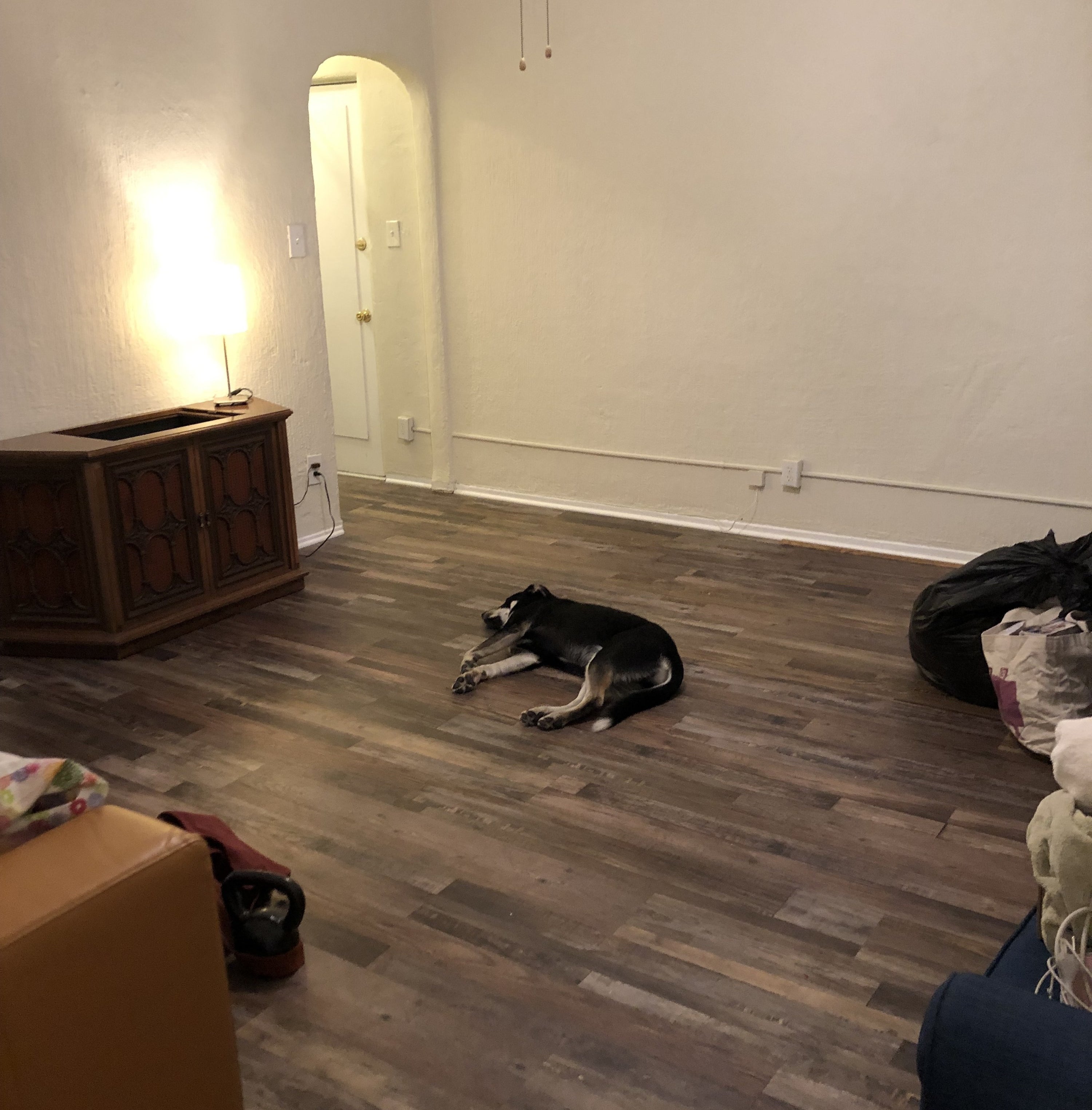 Now, with our regular manicure sessions, the only thing that's going to scratch up my floors is Bowie catapulting his toys across the room just for fun (if you're my landlord and you see this, no you didn't).
I'm not the only one who was totally relieved by bringing this nail grinder into their lives. Amazon reviewers overwhelmingly second that sentiment.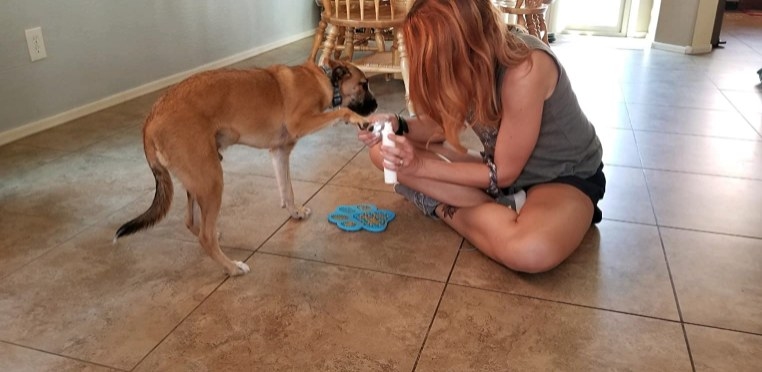 It has even won over dogs who detest having their nails done! And while it might not work for every dog, if you're thinking about changing the way you do your dog's nails, this product is definitely worth a try!
Bowie (begrudgingly) agrees that this Rexipets nail trimmer was a great purchase. You can grab one for your little Wolverine wannabe on Amazon for $25.99.