I've lived in a lot of ~challenging~ living spaces to say the least (my last place I lived with my partner was a studio apartment under 300 square feet with a twin bed). But when my best friend called and told me she wanted me to move into the barely finished basement of her new house, I was understandably hesitant, imagining living in a *literal* hole in the ground.
But then I found this fairy light curtain ($16.99 on Amazon), and a whole room design just fell into my brain the second I hit add to cart. All my doubts about moving in simply faded away as I imagined my cozy little basement bedroom. These magical lights helped me craft a snuggly, stylish sleeping space that I wouldn't trade for all the windows in the WORLD, and all for under $20!
I picked these lights out specifically for two reasons. They come with a remote control feature, which was a must-have for me because because who wants to get out of bed to go unplug their lights? And, because they come in curtain form, it makes it *SO* much easier to arrange them into the design you have in mind, as opposed to having to mess around with one long light string or multiple shorter ones.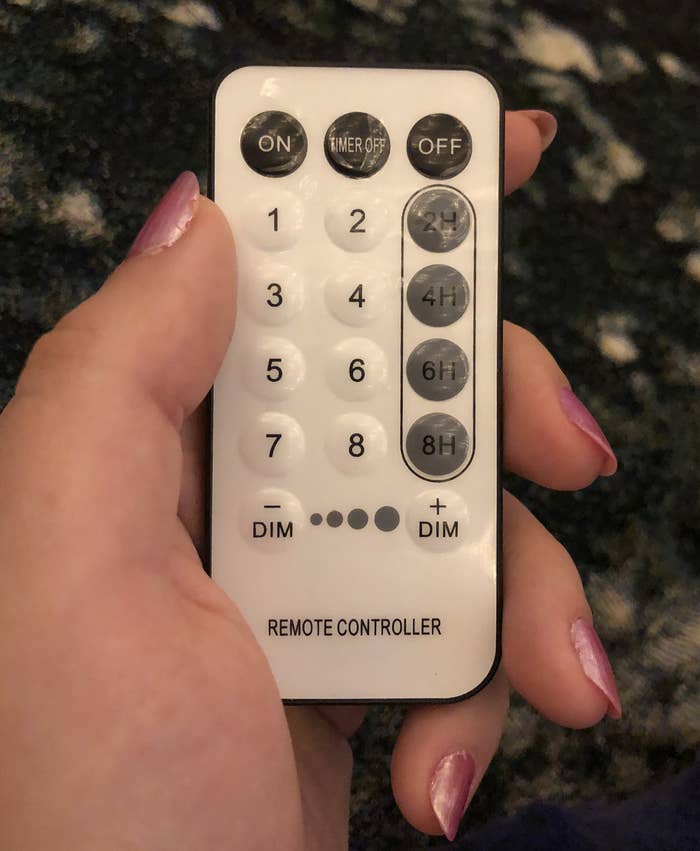 When we first moved in, the lights had already arrived (thank you Amazon and your speedy shipping!) and below is what we had to work with at the start. I ended up buying two light curtains in warm white, each 9.8 by 9.8 feet long, to cover the entire ceiling of my bedroom!
But even hanging the lights in their curtain form made me feel infinitely better about my new space, and I was able to reassure myself that I wasn't completely misguided in giving up my studio apartment with natural lighting for this dingy, diamond-in-the-rough basement.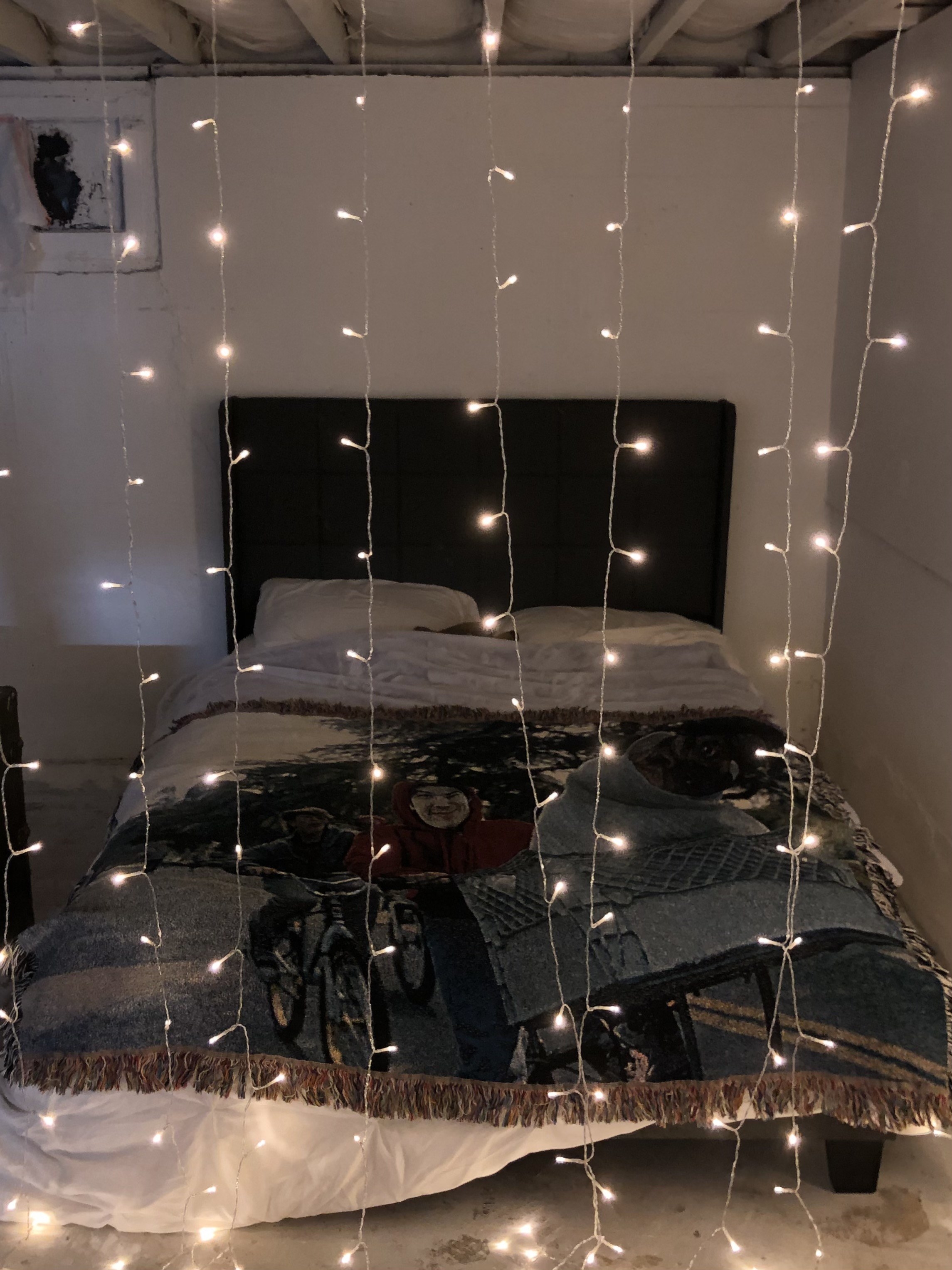 Because it's the basement I had total free reign to do whatever I wanted to the space, so I went right at that ugly, unfinished ceiling with a hammer and nails to craft my canopy ceiling from old thrifted bedsheets.
Finally, it was time to start hanging my ~magical mystical fairy house lights~ that I was still admittedly a tad nervous about. Sure, these lights have over 4,500 5-star reviews, but none of those people were dealing with my basement situation.
I hung the lights in the natural rows my canopy ceiling had made to create a ~fantastical~ pillow fort vibe, and the results were nothing less than totally bewitching!
They also have eight different lighting modes to change the ~vibes~ in the space, a timer for extra convenience, and are dimmable!
I mean seriously, how gorgeous is that? I cannot believe I get to cozy up under this every night.
Even if you're not looking to DIY your basement bedroom ceiling, the thousands of positive reviews prove these fairy lights to be an infallible choice of decor for any space, indoors OR outdoors, because oh yes, they can be used BOTH ways!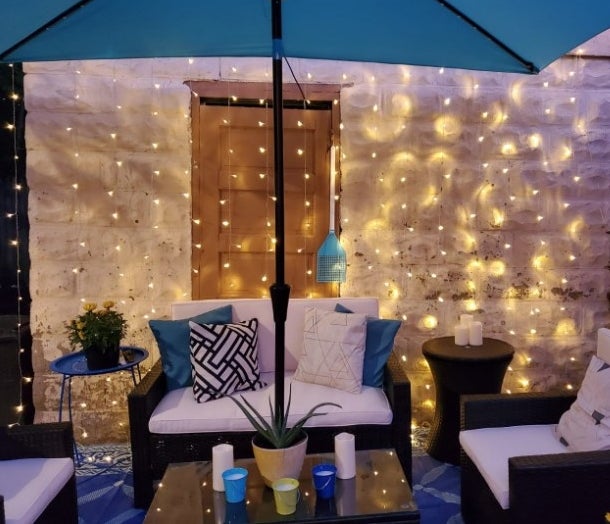 And tons of Amazon customers have shown that the lights are simply stunning in their intended form, paired with actual curtains!
I simply cannot recommend these fairy light curtains enough! They've totally revolutionized my room, and every night when I lay in bed and stare up at them twinkling down on me, I feel so utterly relieved to have discovered them.