I'm not a particularly crafty person, and typically only turn to DIY activities when I'm utterly desperate (which you may remember if you read my creating a fairy light ceiling story from last year). But I moved recently, and with a new apartment comes Projects™.
Enter: The Nook. When I first saw the new place, my first thought was, what am I going to do about The Nook?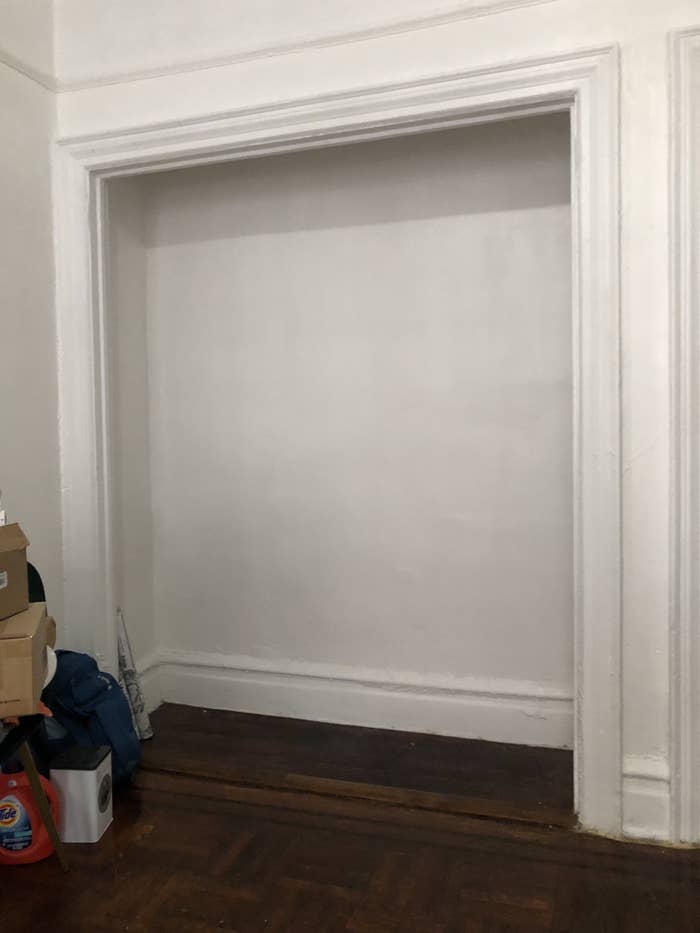 This peel-and-stick wallpaper from Target! I knew it was the *perfect* thing to take this weird, pointless wall and make it into a gorgeous focal point of my whole place. But I was definitely nervous to take on such a DIY-focused project, for myself AND my security deposit...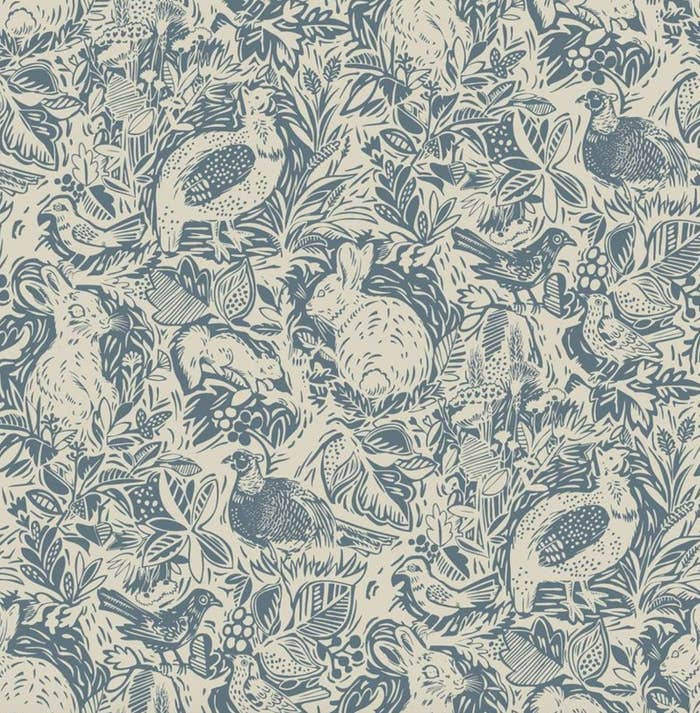 And here's where I want to give a disclaimer: PLEASE do not treat anything — beyond my wholehearted recommendation of this wallpaper — as advice! I made every single mistake in the peel-and-stick-wallpaper-book, and thanks to how forgiving the wallpaper was, it still turned out great.
Now, that's not to say I didn't have my fair share of challenges along the way. There were definitely some air bubbles that just couldn't be smoothed and will now haunt me forever...
Luckily, I always planned to put these open ladder shelves over the new wallpaper anyway, so the imperfections wouldn't stand out all that much.
Now, all that's left is to ~decorate~.
What I thought would be a daunting DIY project turned into a super fun weekend with, dare I say downright *gorgeous* results. It only took me about four(ish) hours across two days, and since I messed up frequently enough that I had to pull whole patches off the wall and rehang them, I'm not worried at all about peeling it off when it comes time to move!