Cranium Command premiered in 1989 in the Wonders of Life pavilion of Walt Disney World's EPCOT park.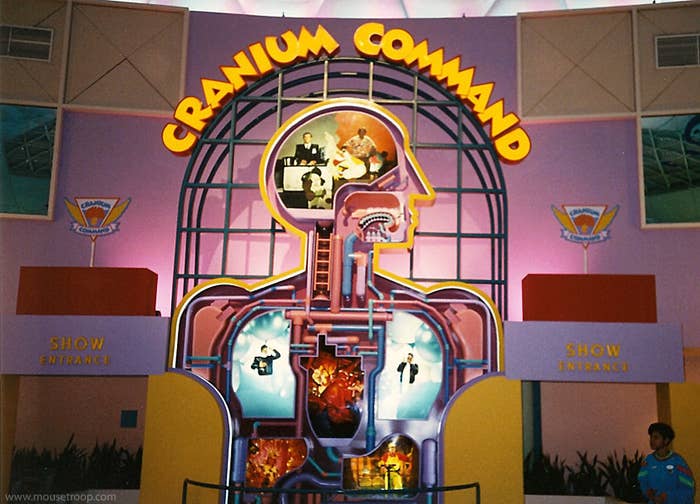 The attraction lead viewers to a room where they viewed the outside world through the eyes of a twelve-year-old boy, lead by an animatronic character named Buzzy.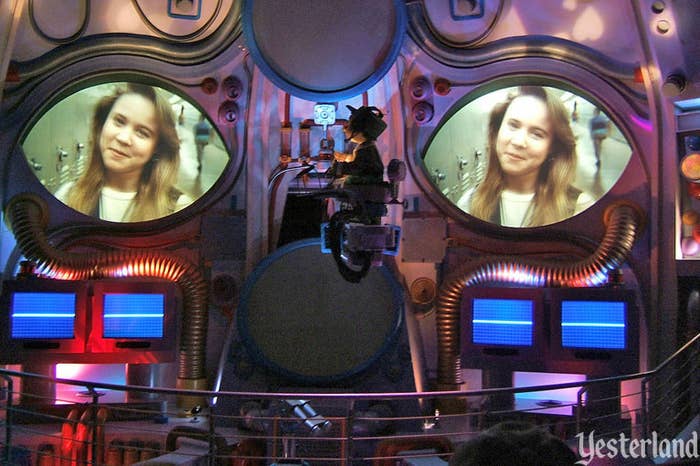 The boys actions were assisted by various parts of the brain and body, including the Left Brain, the Right Brain, Stomach, Bladder, Adrenal Gland, Right and Left Ventricles and the Hypothalamus. All with different personalities.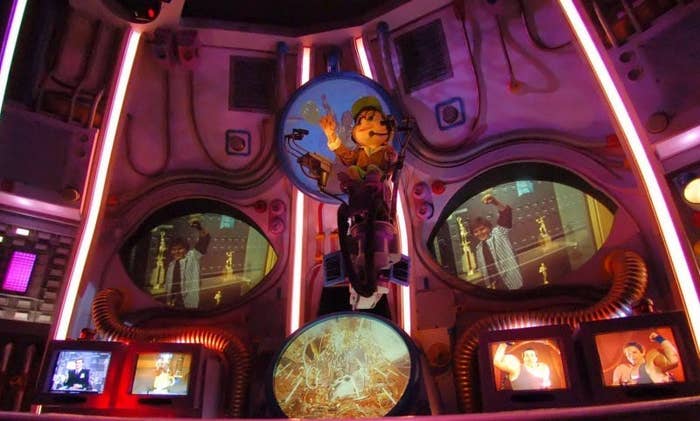 Not unlike 12-year-old Riley Anderson in Inside Out who is lead around by her emotions, Joy, Anger, Fear, Disgust and Sadness.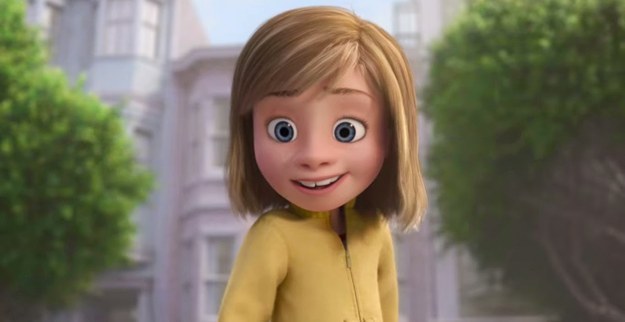 The two do sound a bit similar, huh?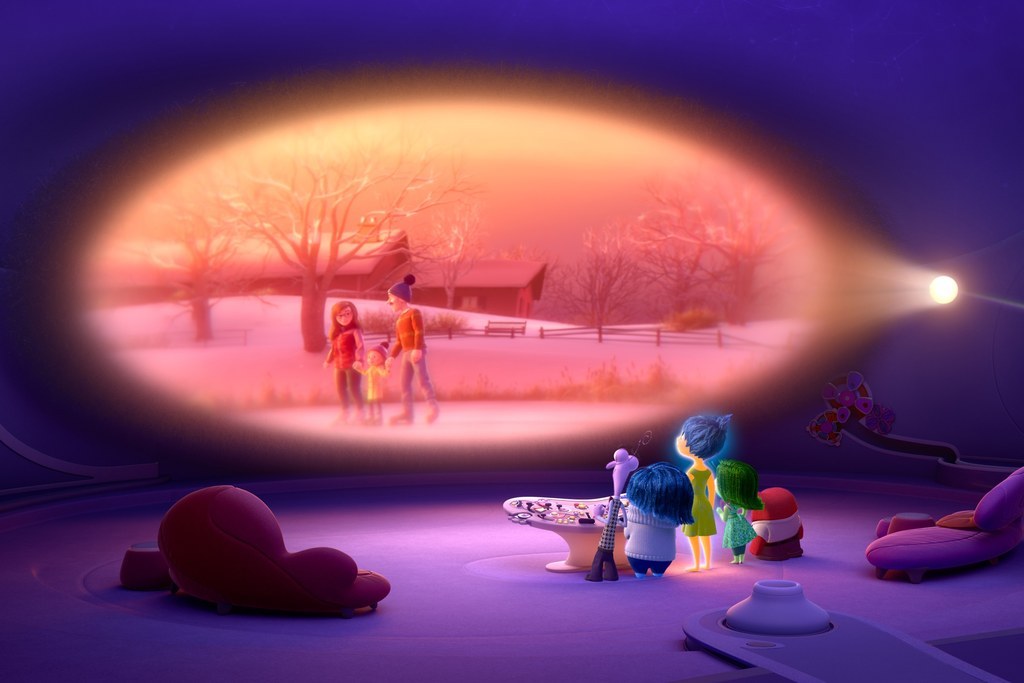 To make even more of a connect between them, the opening animation of Cranium Command was actually created by none other than Pete Doctor. Director of Inside Out!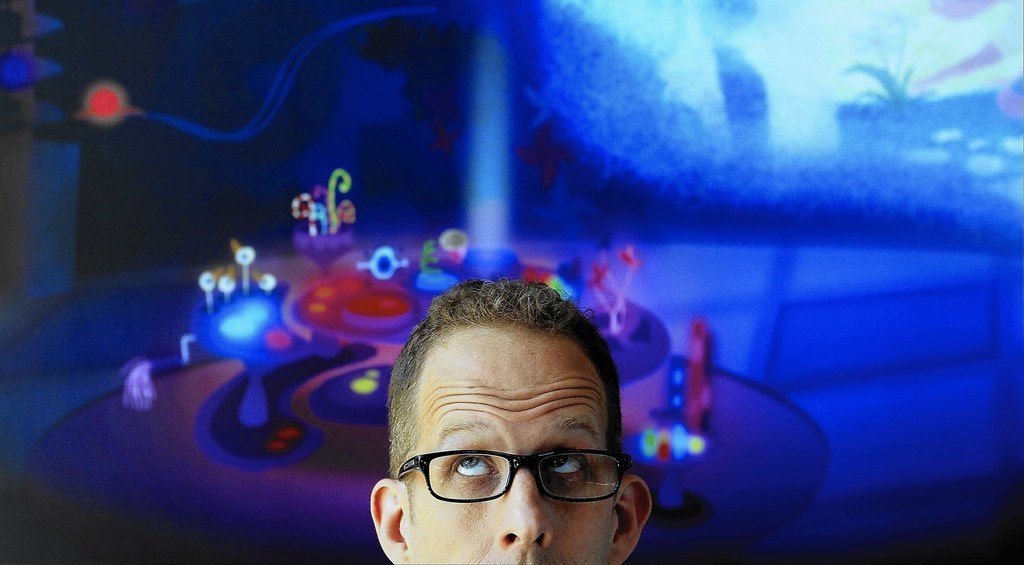 Sadly, Cranium Command was shut down in 2005. The attraction still stands, but has fallen into a state of disrepair from lack of operation. Luckily, you can watch a recording of the show here:
Would you like to see Cranium Command come back as an Inside Out themed attraction?