Breakfast Braid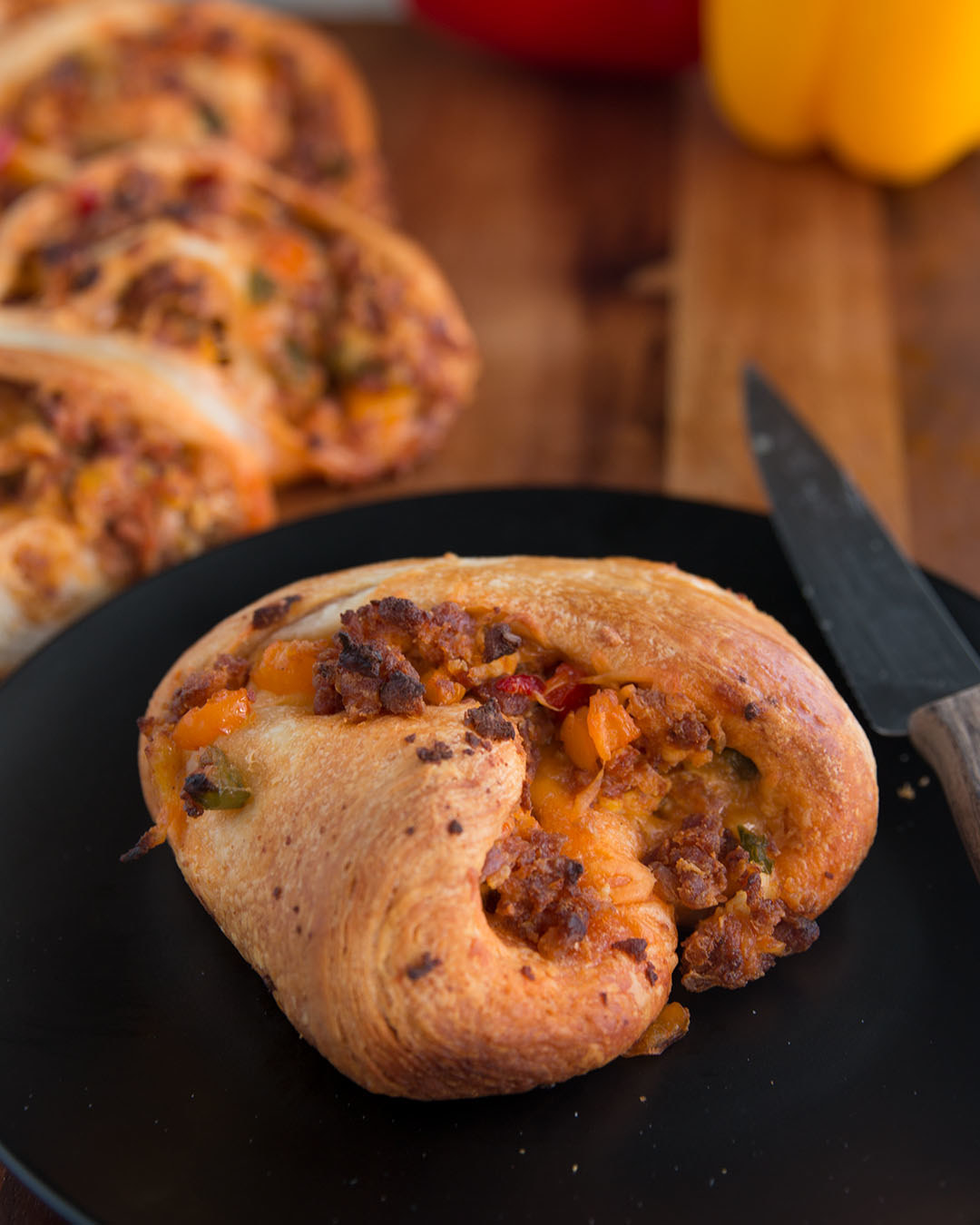 INGREDIENTS
Serves 7
10 ounces chorizo
4 eggs
1 cup cheddar cheese, shredded
½ cup onion, diced
1 cup bell pepper, diced
2 tablespoons vegetable oil
1 tube biscuit dough
Egg wash
Flour for dusting
PREPARATION
1. Preheat oven to 375˚F/190˚C.
2. Heat the oil in a frying pan. Add the onion and stir until translucent. Add the chorizo.
3. Cook for about 5 minutes, stirring occasionally. Add the bell peppers and stir.
4. Beat the eggs until the yolks break and add them to the chorizo mix.
5. Stir until the eggs are just cooked .
6. Flour a surface and open a tube of biscuits. Place them close to each other. Roll them out with a rolling pin to create one single dough.
7. Sprinkle cheddar cheese over the rolled biscuit dough. Add the chorizo and eggs. Roll it up and pinch the edge to seal it to the roll.
8. Brush the roll with egg wash.
9. Using scissors, make slits in the dough about 2 inches apart from each other. Then twist them to alternating sides to create a braided look.
9. Bake for 25 minutes, or until golden brown.
10. Enjoy!
Notes:
You can also replace whole eggs with just egg whites (8 egg whites)
You don't need to use more salt since chorizo has enough salt
Looks like there are no comments yet.
Be the first to comment!