Hello fellow Game of Thrones lovers! Let's start by getting the obvious out of the way first, shall we? This post will contain plot spoilers, so if you haven't watched the Season 7 premiere yet...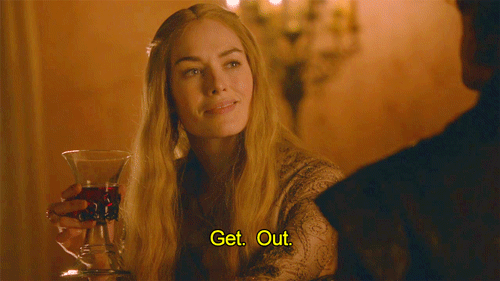 So, remember how Jon Snow was all, "We need to find dragonglass and mine the shit out of it!" (in so many words)?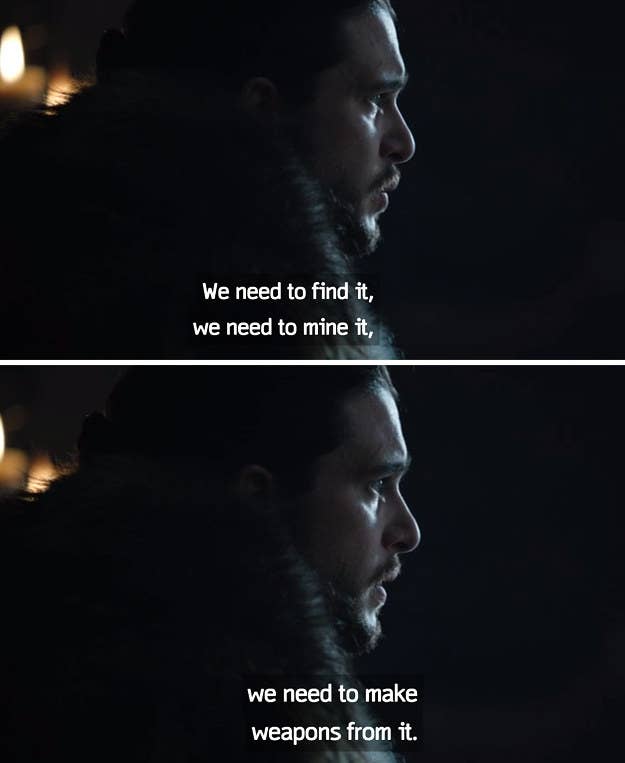 And remember how Samwell Tarly broke bad, stole books from the Citadel library's restricted section, and then figured out (rather easily, IMO) where to find a bunch of dragonglass – i.e. on Dragonstone?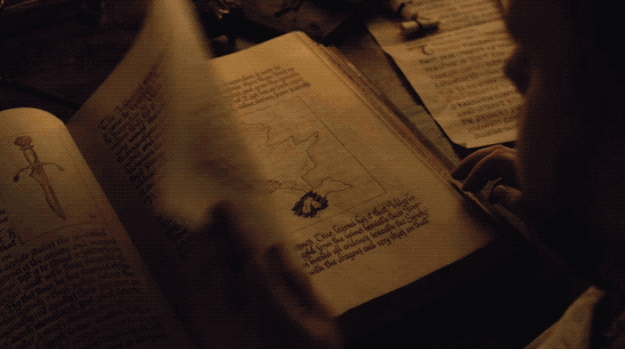 Even though he kinda already knew – as Sam mentioned, Stannis told him about it way the heck back in Season 5, Episode 5, "Kill the Boy."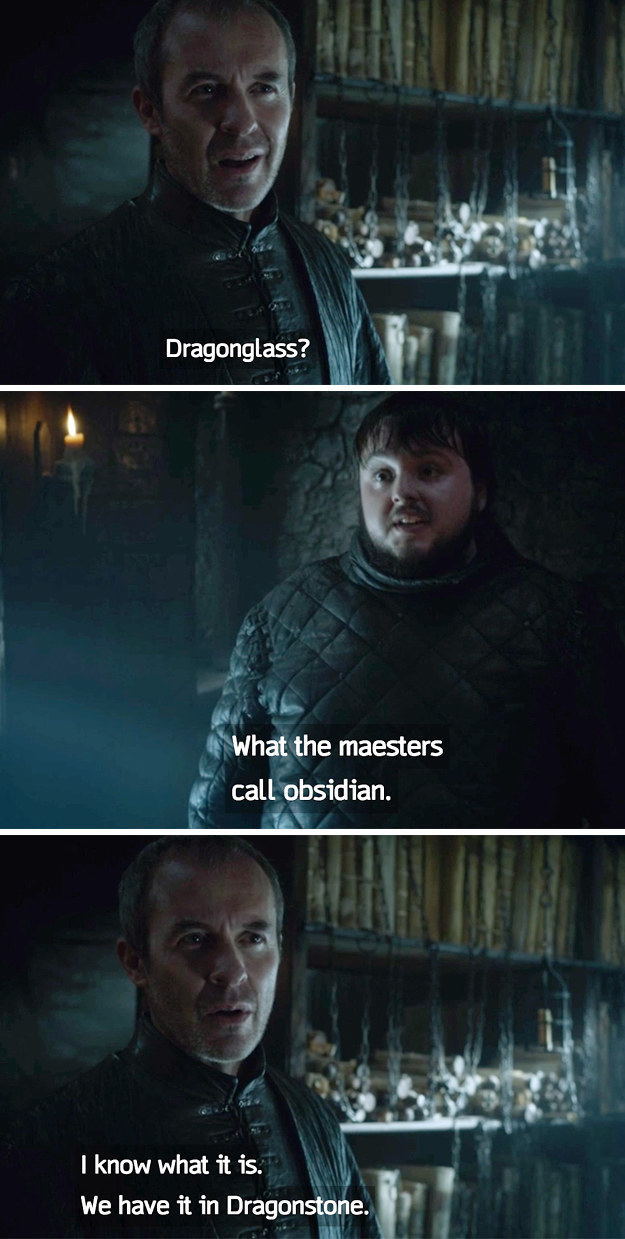 Now, let's take a gander at the map Sam found – does THIS look familiar?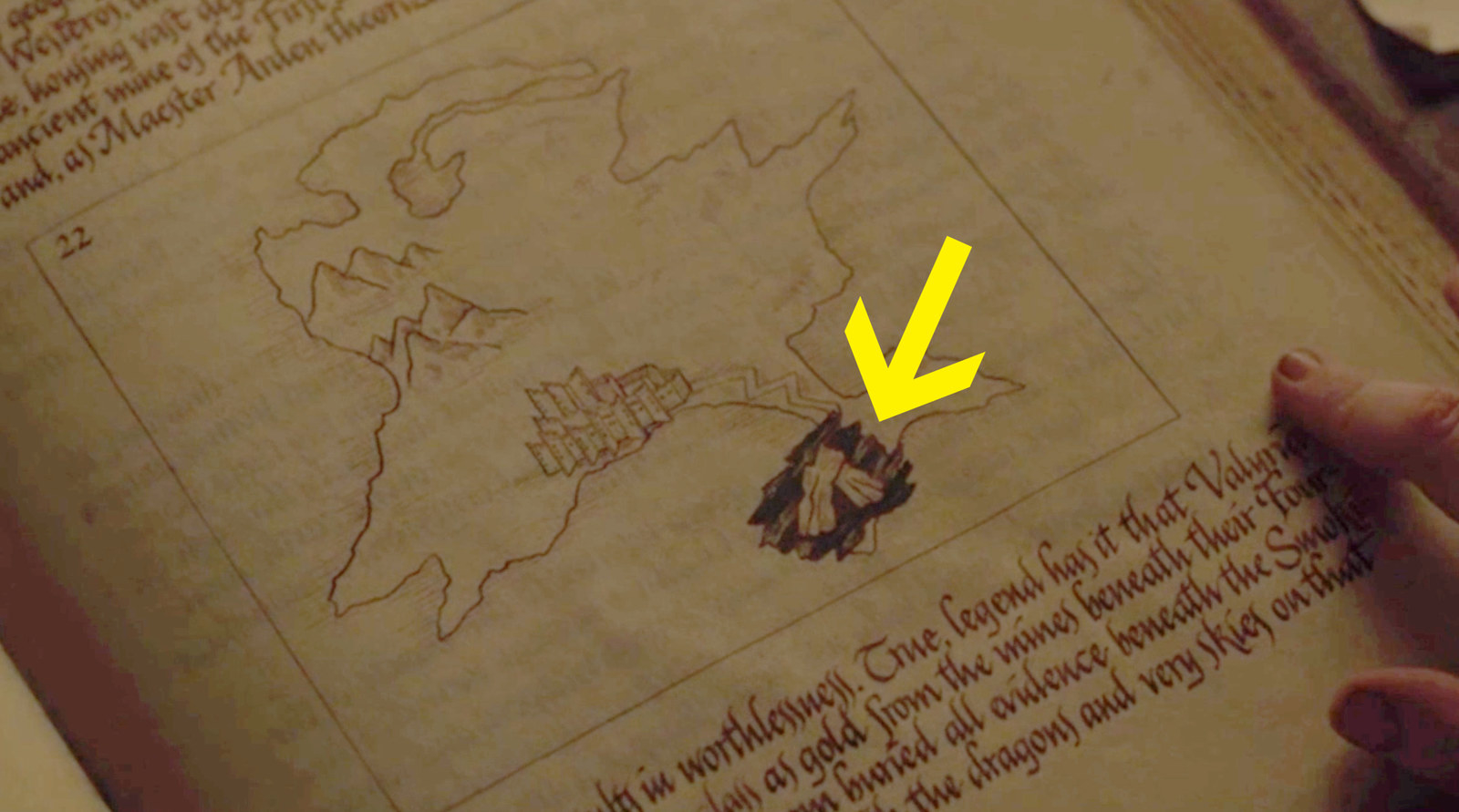 A closer look: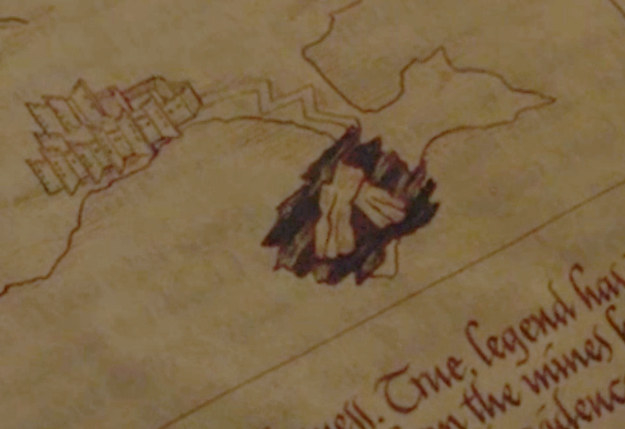 Well, as Redditor Da_King_N_Da_Norf points out, it looks a HECK of a lot like this cave/mine/some kind of entrance Daenerys sauntered by when she returned home to Dragonstone in last night's episode.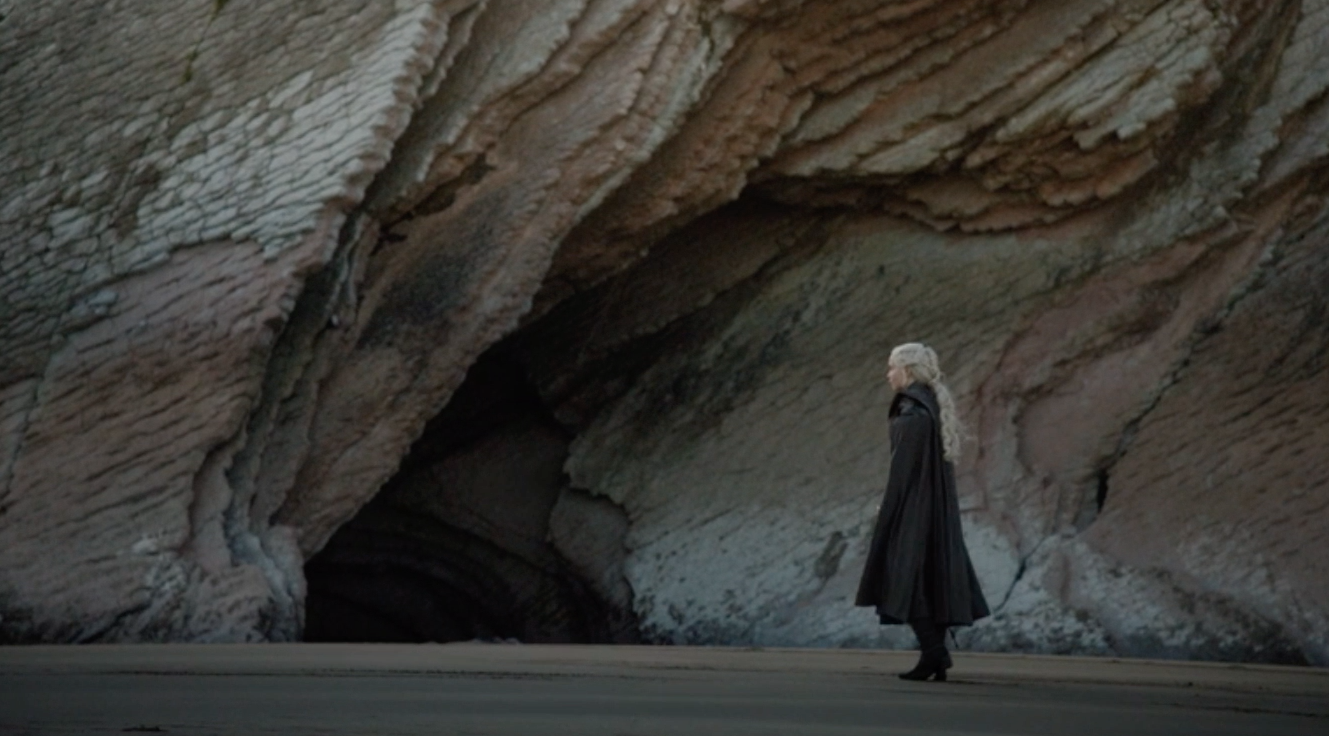 I mean, it looks like it leads DOWN into something – this HAS to be the Dragonstone mine Sam was talking about, right?
Here's a side by side for comparison's sake: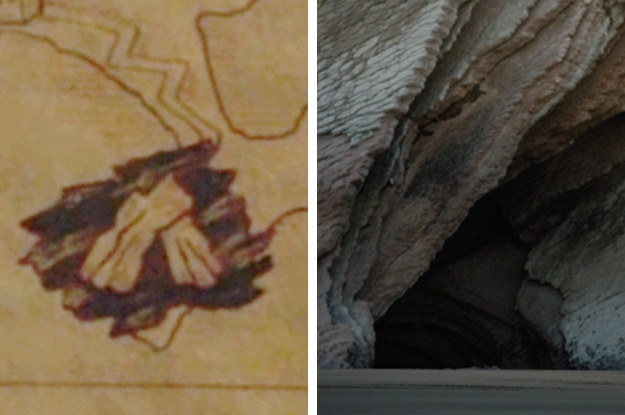 Let's also appreciate the fact that it lines up PRETTY WELL compared to the castle and Sam's map.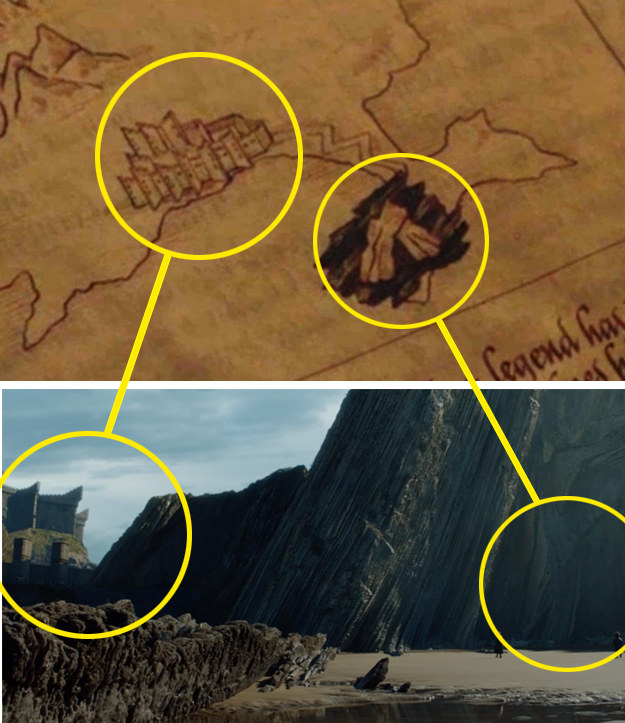 So, provided Sam's message makes it to Jon Snow, let's just assume this chain of events will happen: Jon goes to Dragonstone, he and Daenerys hit it off, and they team up against the White Walkers with an army of dragonglass-clad soldiers? Or, you know, Dany will be like, "Why should I give you this?!" and they get into a fight?!