People Are Having A Hilariously Hard Time Trying To Figure Out What Is Happening In This Picture
"I still can't unsee it the other way around!"
A few days ago Twitter user @Boom_likean808 posted this image of people hugging and it has since gone viral:
At first glance, it looks like Vieira is leaning over to hug a friend sitting at the computer.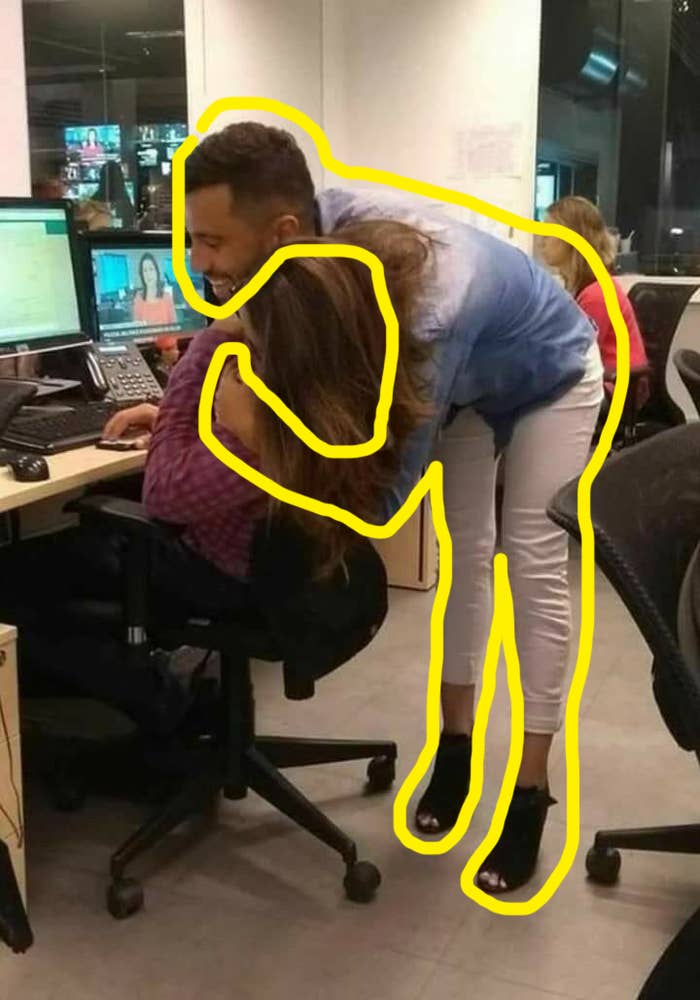 But people are getting really confused and questioning what's actually happening in the image: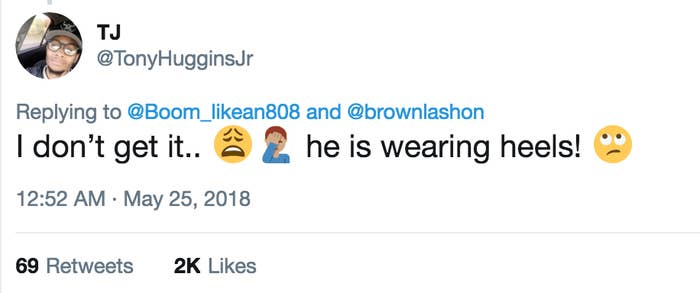 And they're even relating the optical illusion to other, ahem...recent, mind-messing phenomenons: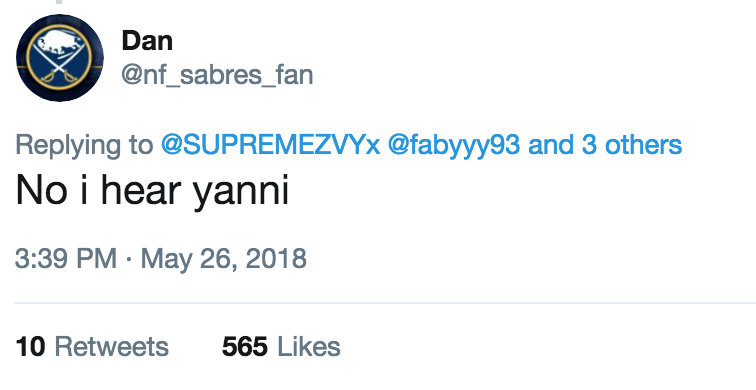 Others, however, can clearly see what's happening: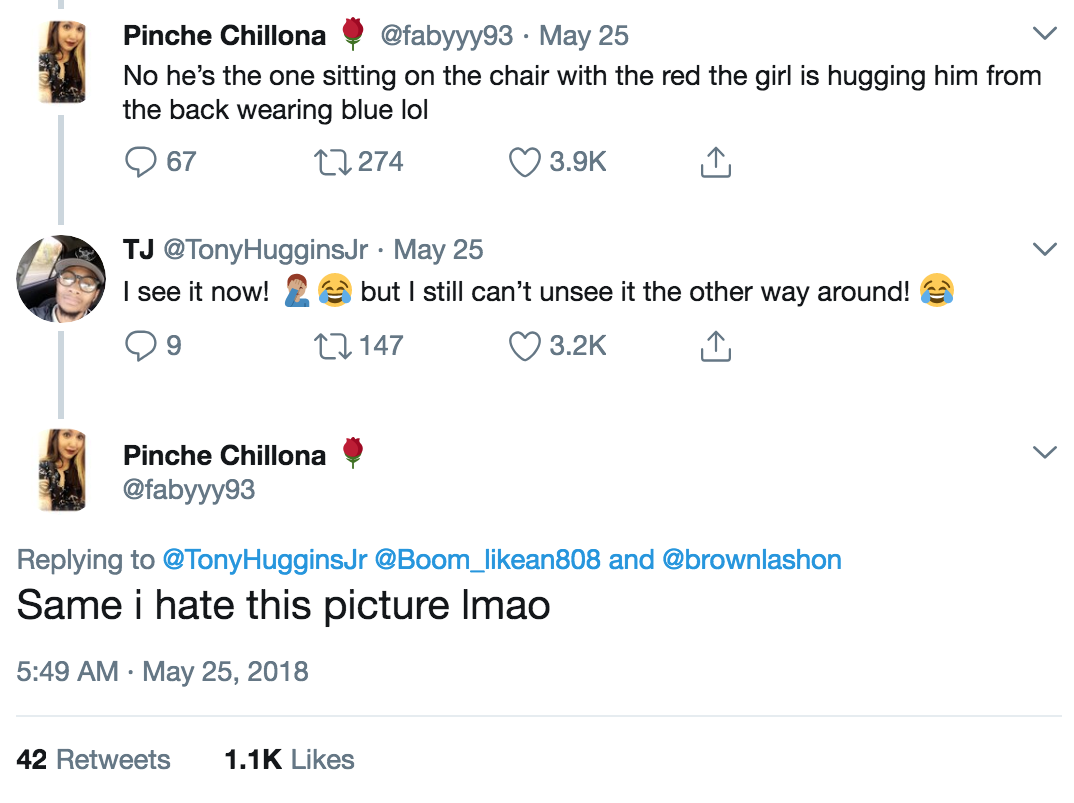 Speaking with BuzzFeed, Vieira explained what exactly went down when the photo was taken:
My friend Gabriela went and hugged me when she got to work. Our editor Julio Soares told her to stay there cuz he saw a cool picture. So he took it and when we looked it was that crazy effect, looking like I was in her heels!
And, in case you need a little help, here's what that looks like: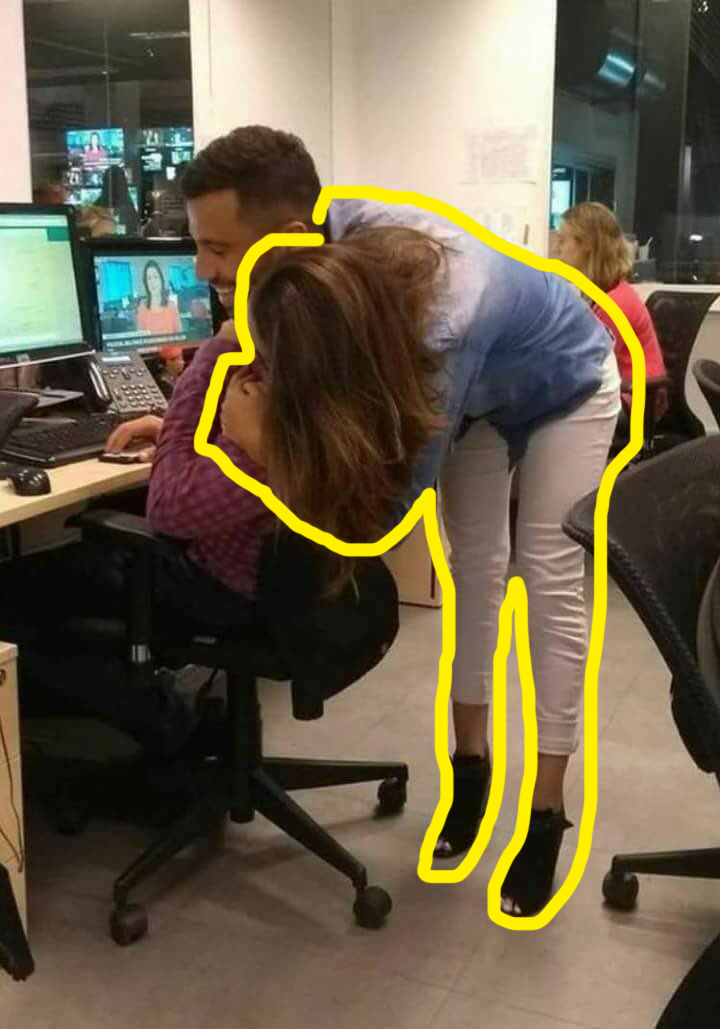 And how's the reaction been since their photo went Viral?
I got tagged in a bunch of places, a lot of friends from all over the country and the world messaged saying they received the image on their WhatsApp and that sites were posting it. It was cool to see the reactions and how people were trying to understand the picture!
Although, let's be real...you know you can't unsee it the other way around.
Did you see it right away?