17 Vagina Jokes That Are Funny And Relatable, But ONLY If You Have One
"I call my vagina Area 51 because hopefully someone will once again attempt to gain access to it someday."
2.
When real life inspires real fun:
4.
When you realize how weird this situation is:
5.
When your hormones are all out of whack:
7.
When you get to that age where a little bit of pee just happens sometimes:
9.
When you die a little bit inside because your partner is WAY off, but, like...nice try?
10.
When you experience one of these bad boys for the first time:
15.
When your priorities are very set:
16.
When you have a conversation with someone who is unnecessarily uncomfortable: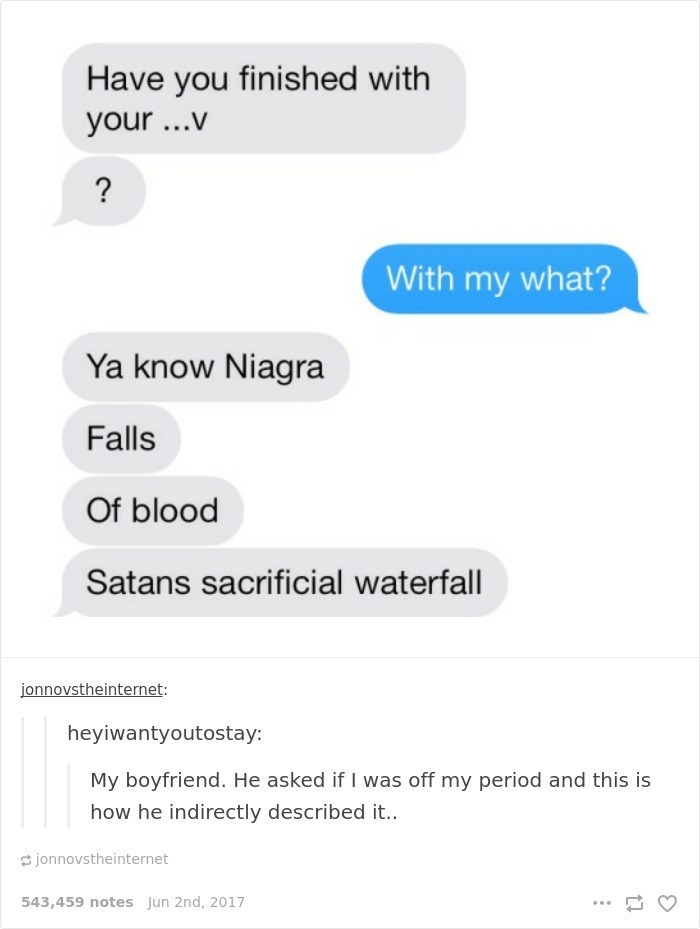 17.
And finally, when artwork looks suspiciously familiar: