According to more fashionable sources than myself, the latest (and OMG, prettiest) hair color trend is mulled wine.
Yes. It is literally a color inspired by the yummy AF seasonal drink made from red wine, cider, and magical spices. ("Magical" being code for "IDK what spices specifically, but I know they taste really, really good.") So, the color incorporates a lot of deep red, with a little bit of orange and cinnamon tint, too. And not only does it sound cozy AF, but it's painfully gorgeous, too. Like, very Instagram-worthy, ya know?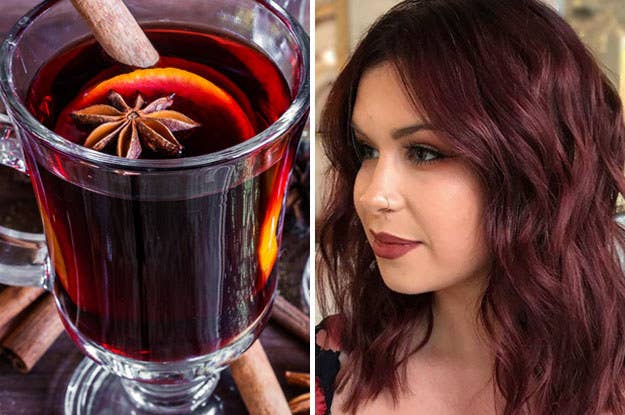 I mean, if your hair looked this stunningly pretty, you'd definitely want the entire world to see it, right?
And this mulled wine color even looks perfect as an ombré.
Mulled wine color looks simply lovely on long hair...
...and it also looks perfect on short hair, too.
Straight hair goes up about 10 levels with a touch of that wine red color...
...and don't even get me started on curly hair. IT'S TOO. DAMN. PERFECT.
Did I mention that mulled wine hair also makes you look like a Disney princess?
Mulled wine: great for a cozy night in and even better for a beautiful, new winter look!