Have you ever witnessed a really cool moment or thing that was so unbelievable, you wanted to share it with the world? Well, a bunch of people on Reddit have, and luckily, they happened to have a camera on hand too. Here's what they shared:
1.
This tree that grew over the sign, but under the paint: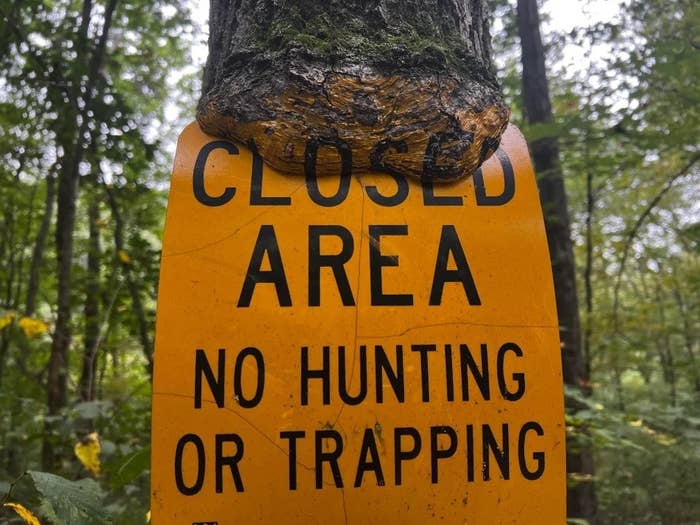 2.
This shell with barnacles on it that makes it look like an anatomically correct heart: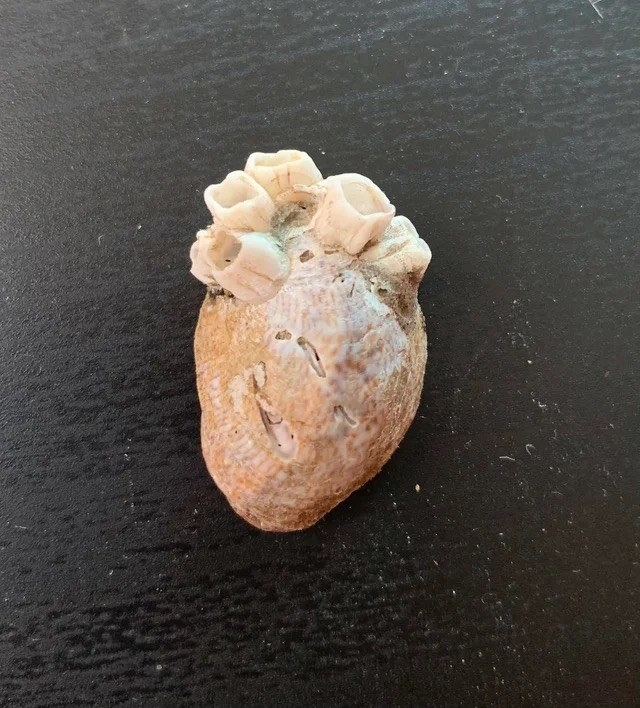 3.
This toilet paper roll that has two cardboard tubes in it: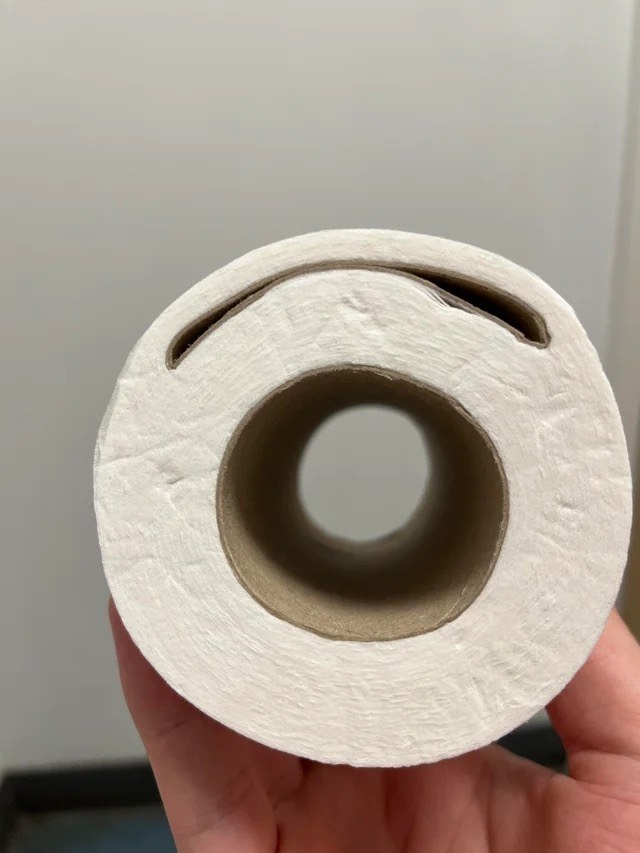 4.
These Honda Civics, from four different generations, lined up in order of age and all in white: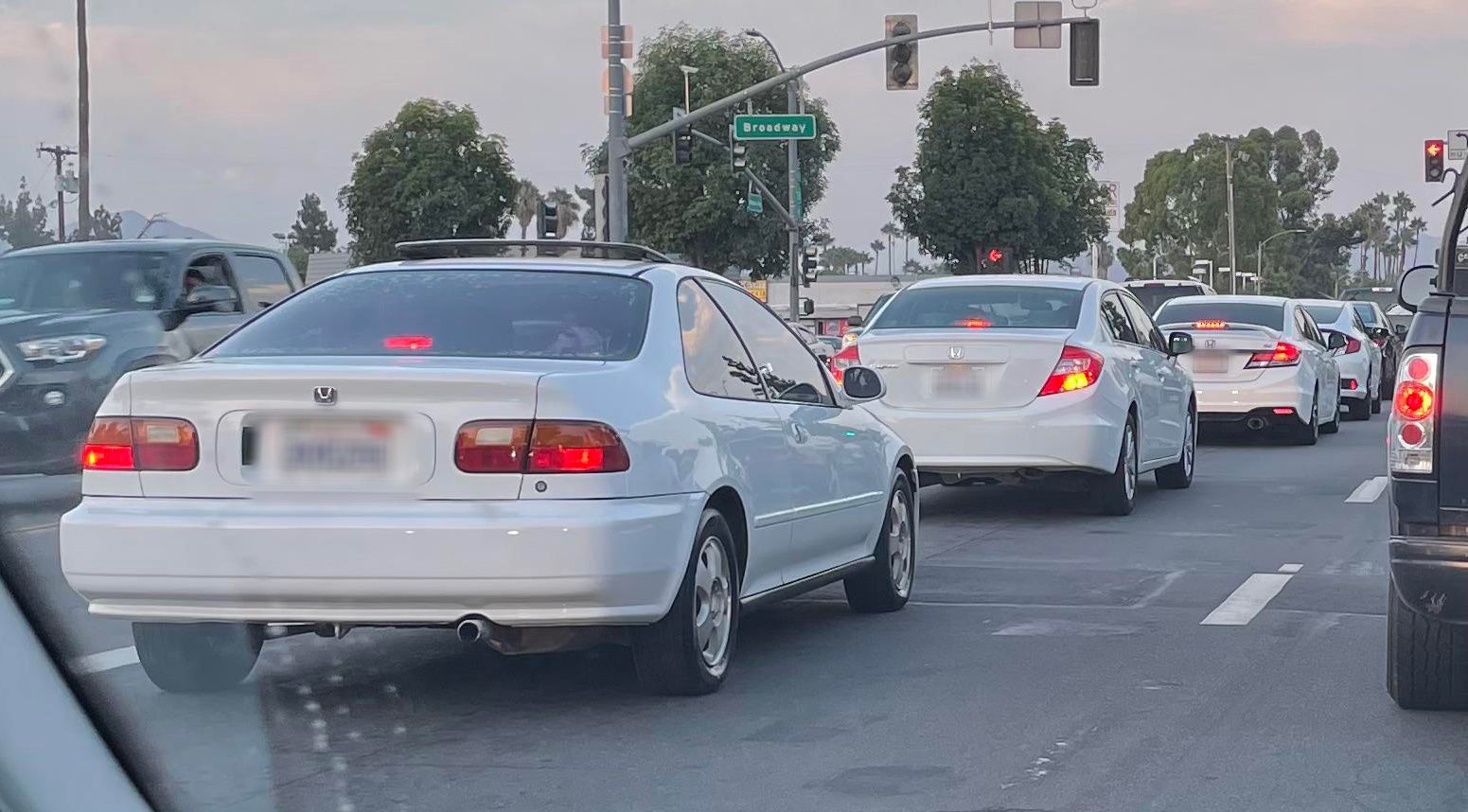 5.
This only red, full rainbow: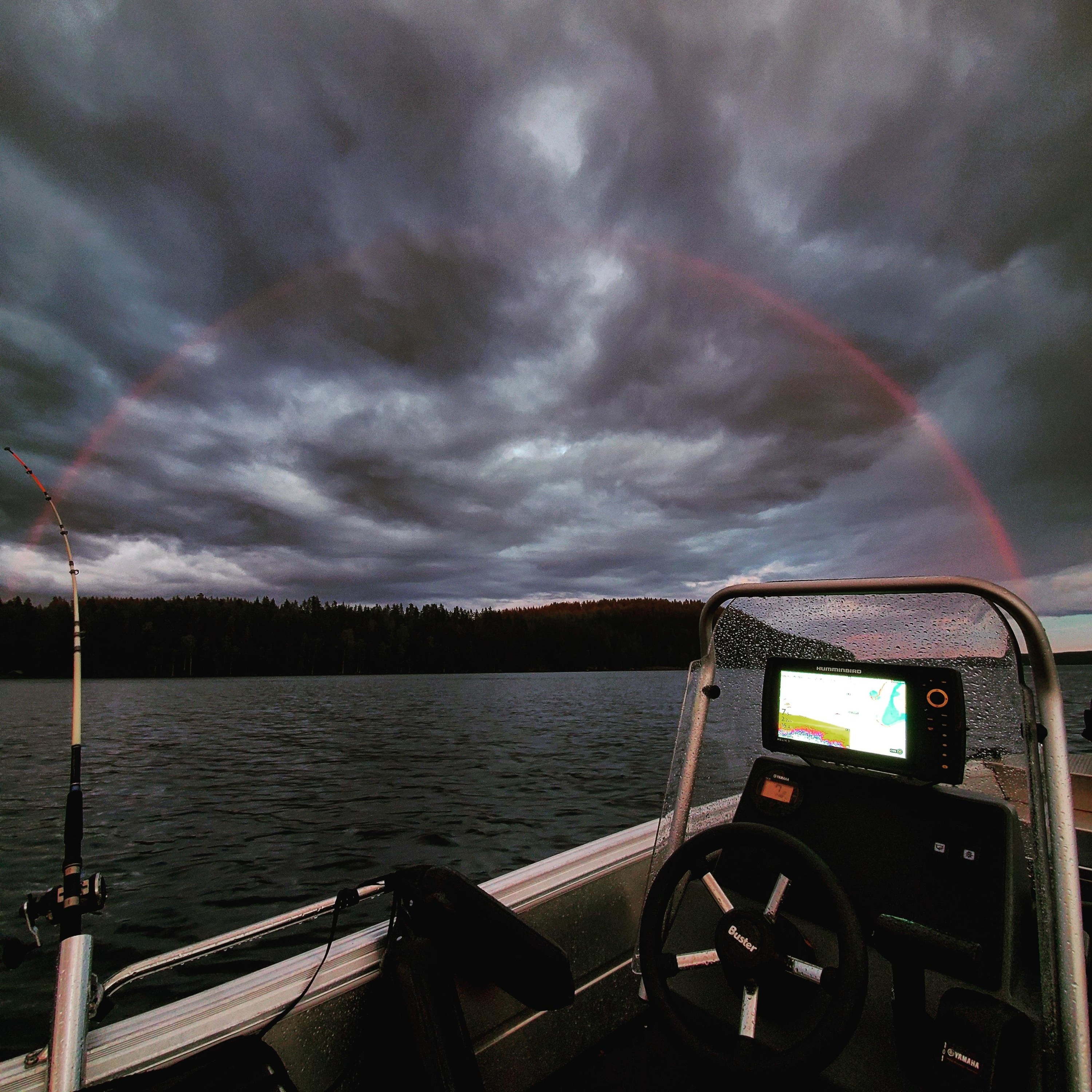 6.
This lil' plant growing out of the carpeting: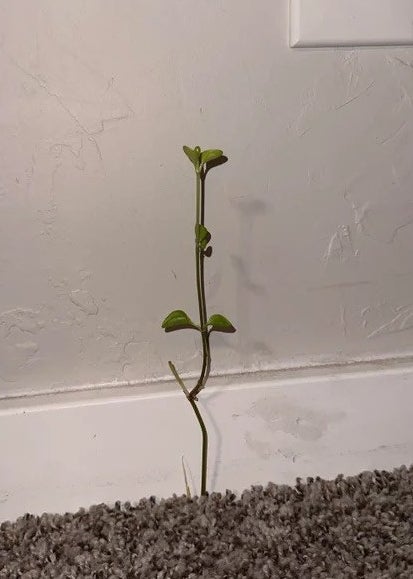 7.
The silhouette in this ice cube that looks like a Disney princess: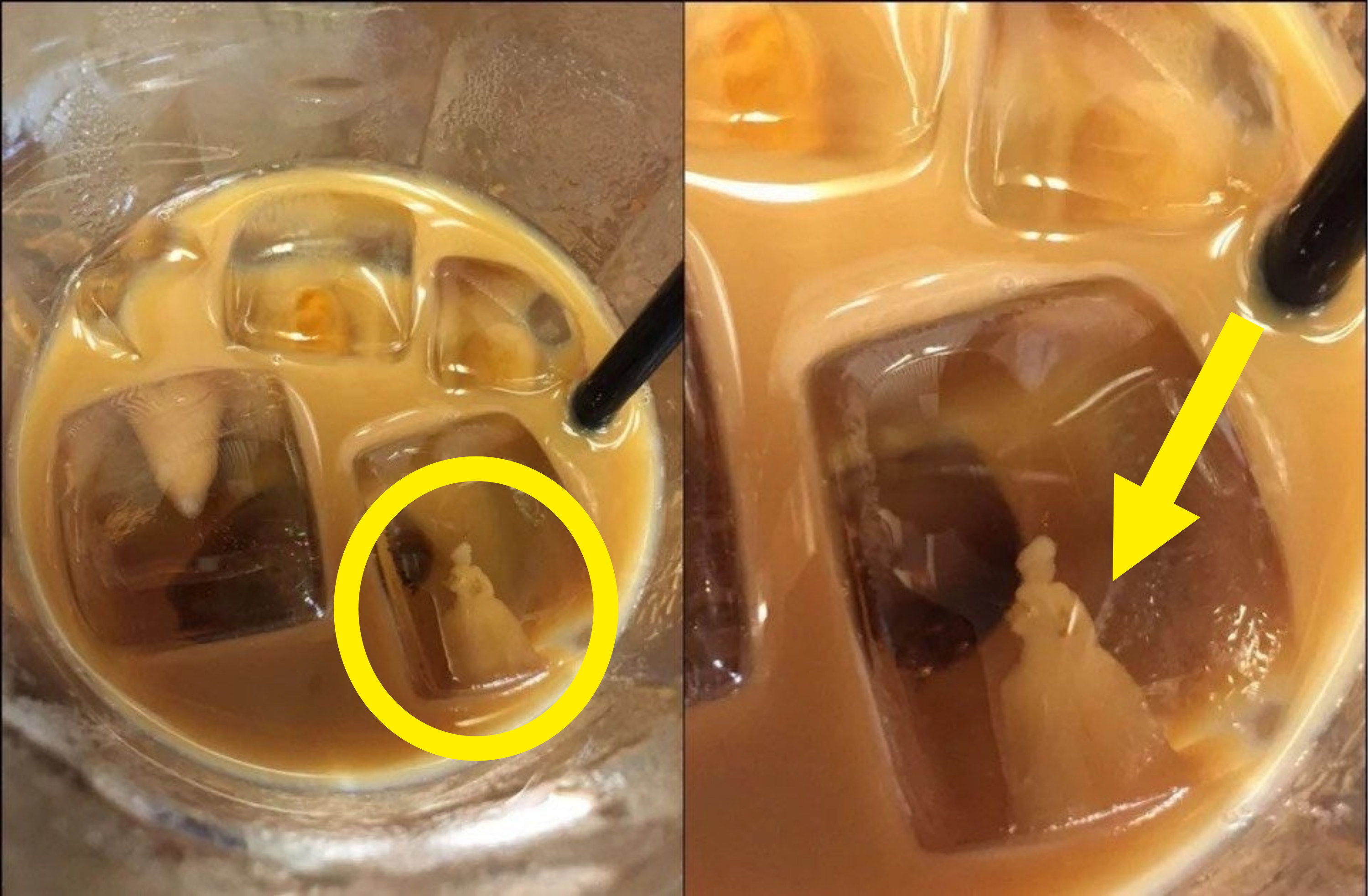 8.
The way this chip perfectly matches the countertop pattern: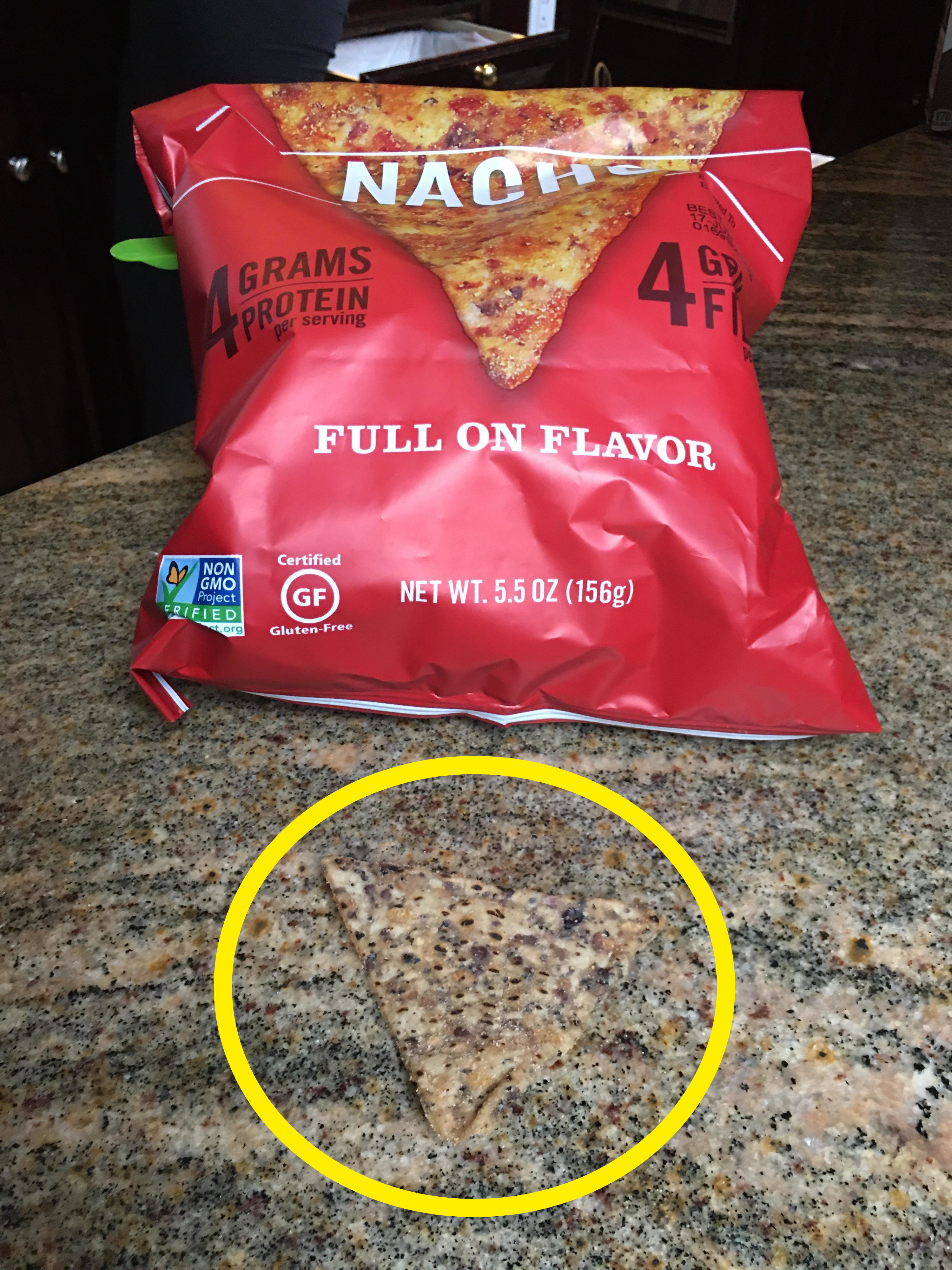 9.
This dried Gorilla glue that was so perfectly solidified it retained the bottle shape after being cut out of the packaging: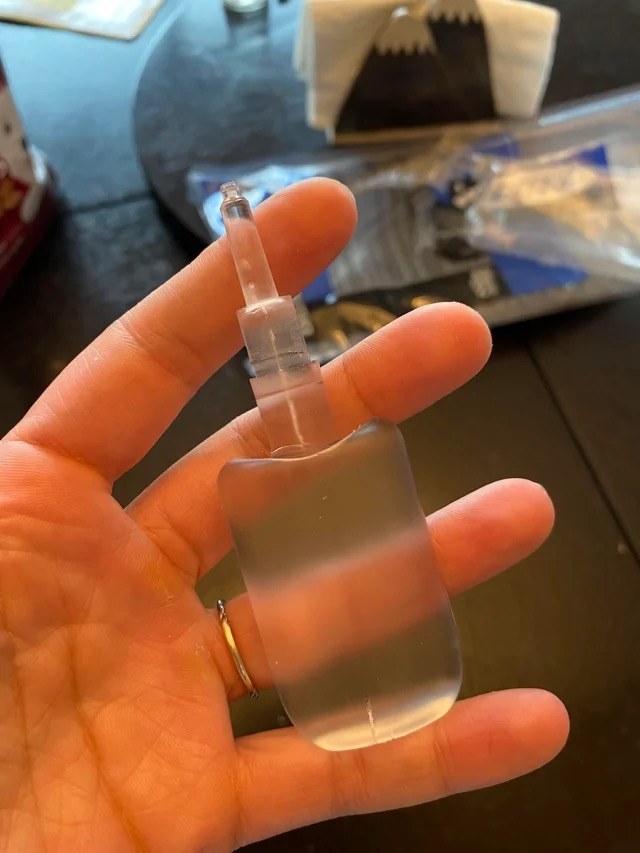 10.
The way the light is hitting this spiderweb and making it look like a CD: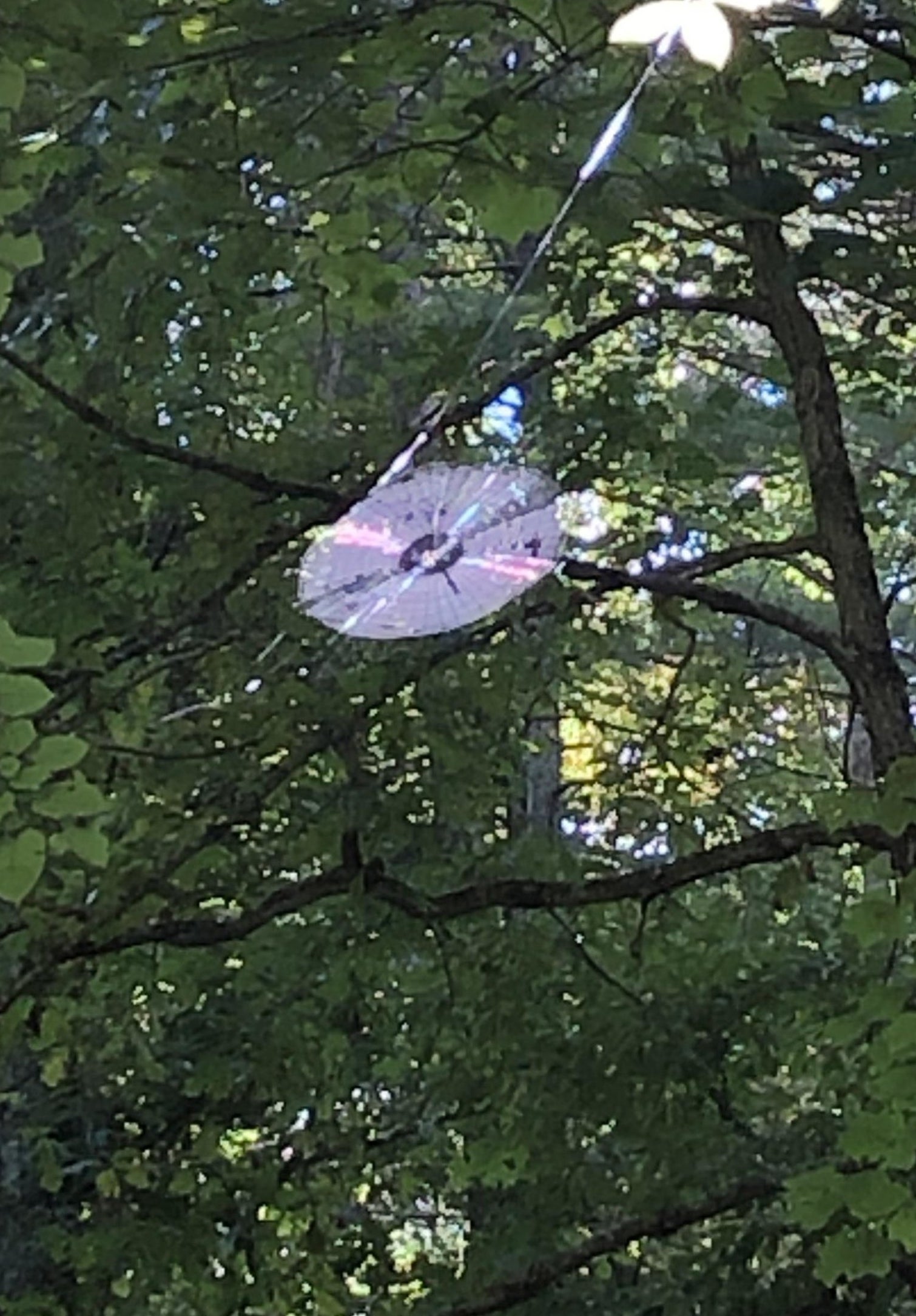 11.
This old golf ball wedged inside a tree:
12.
This very rare (and very real!) $500 bill: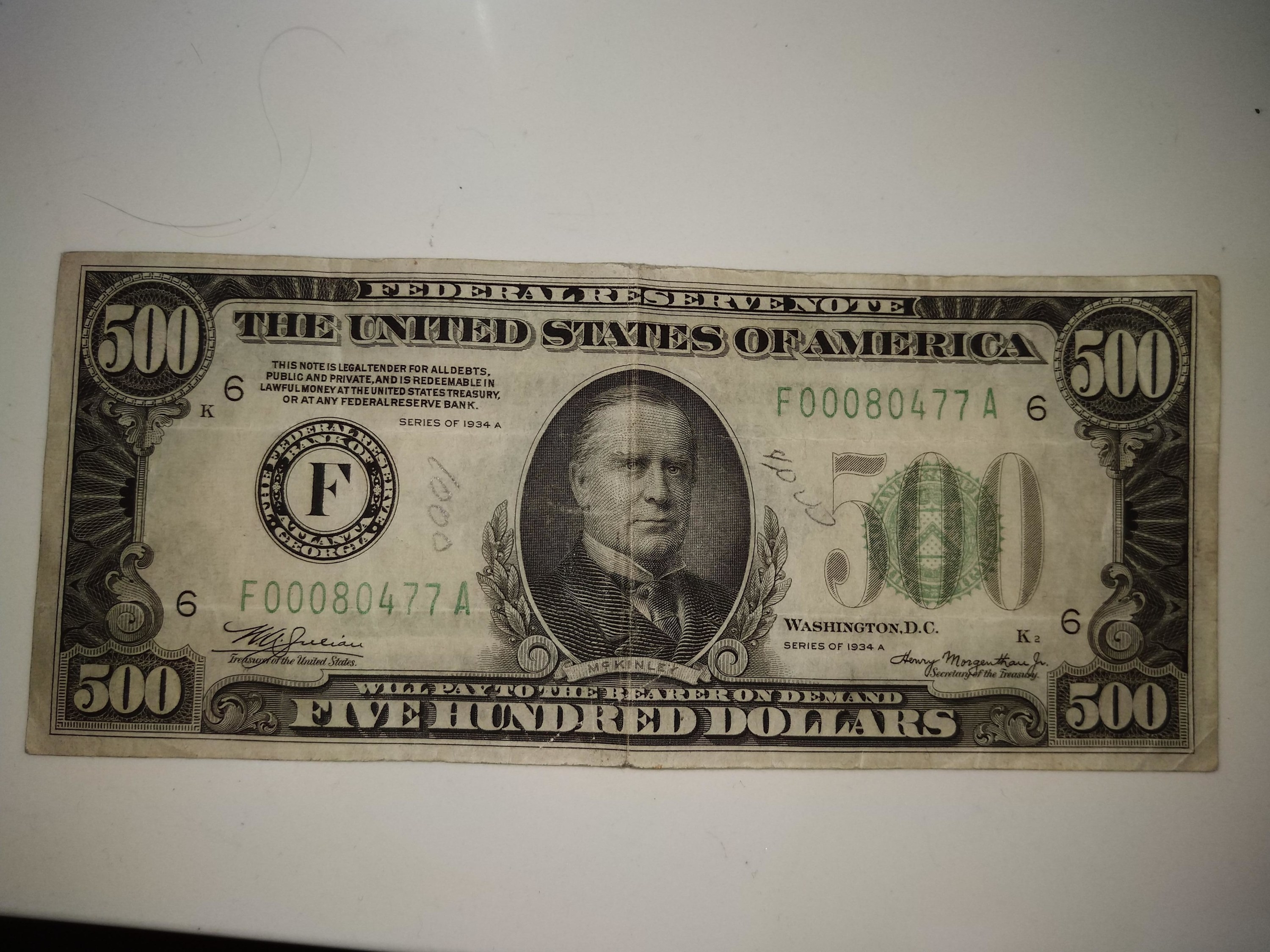 13.
And this 1969 dollar bill with a 00000001 serial number: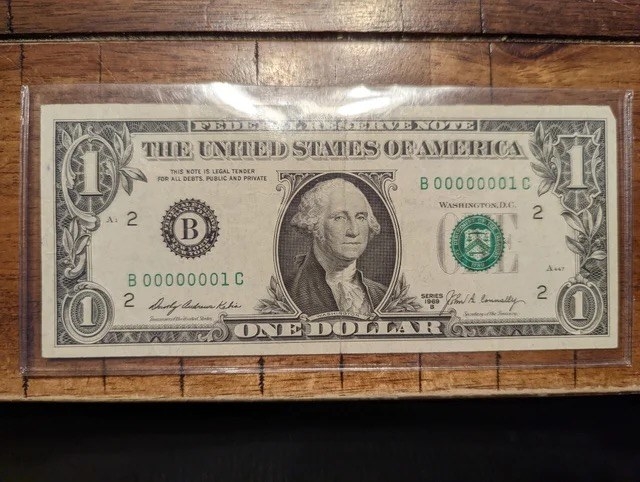 14.
These three girls sitting in the same row, wearing the same color sweater, and having the same colored hair: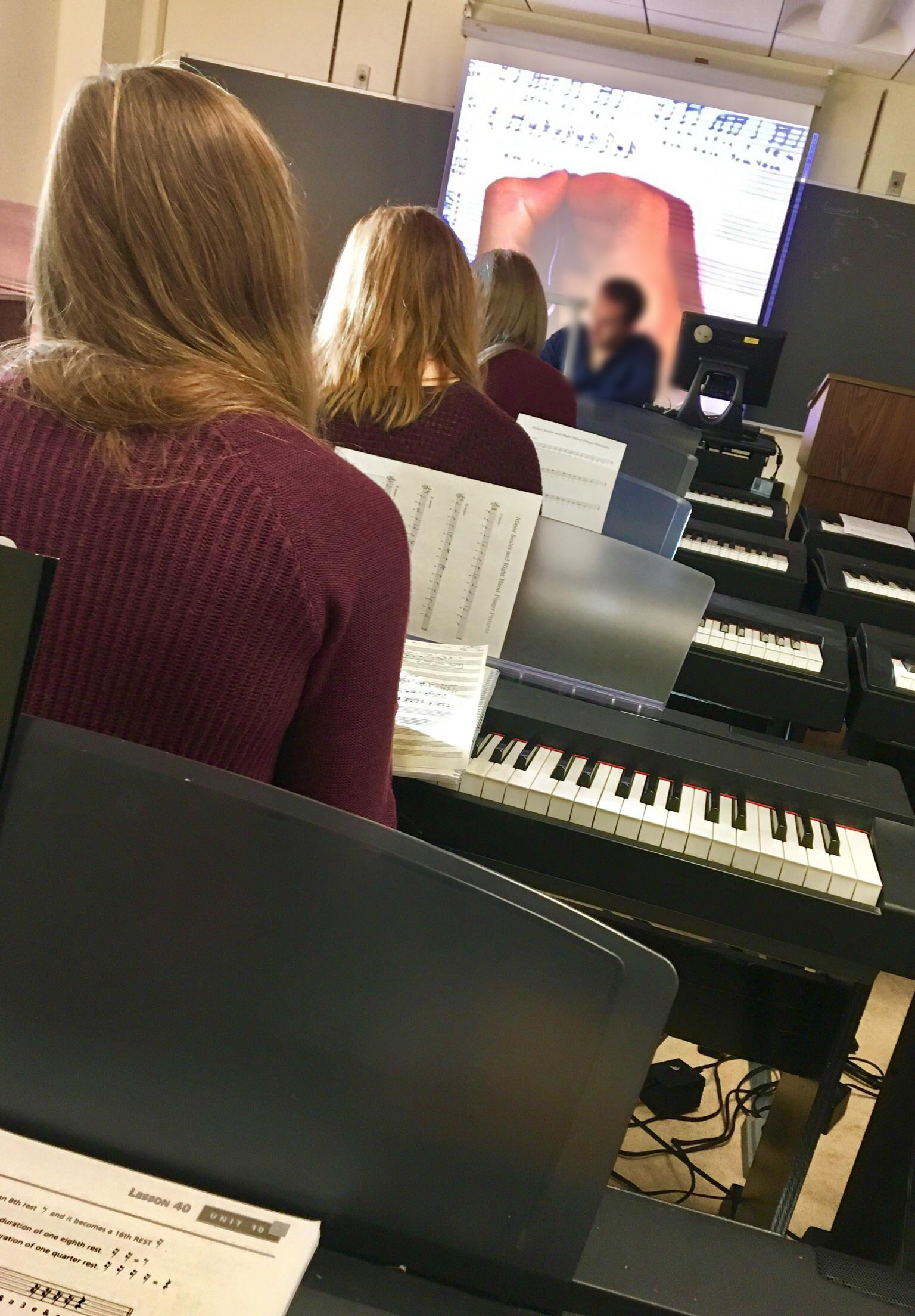 15.
This person's hexagon vein structure on their wrist: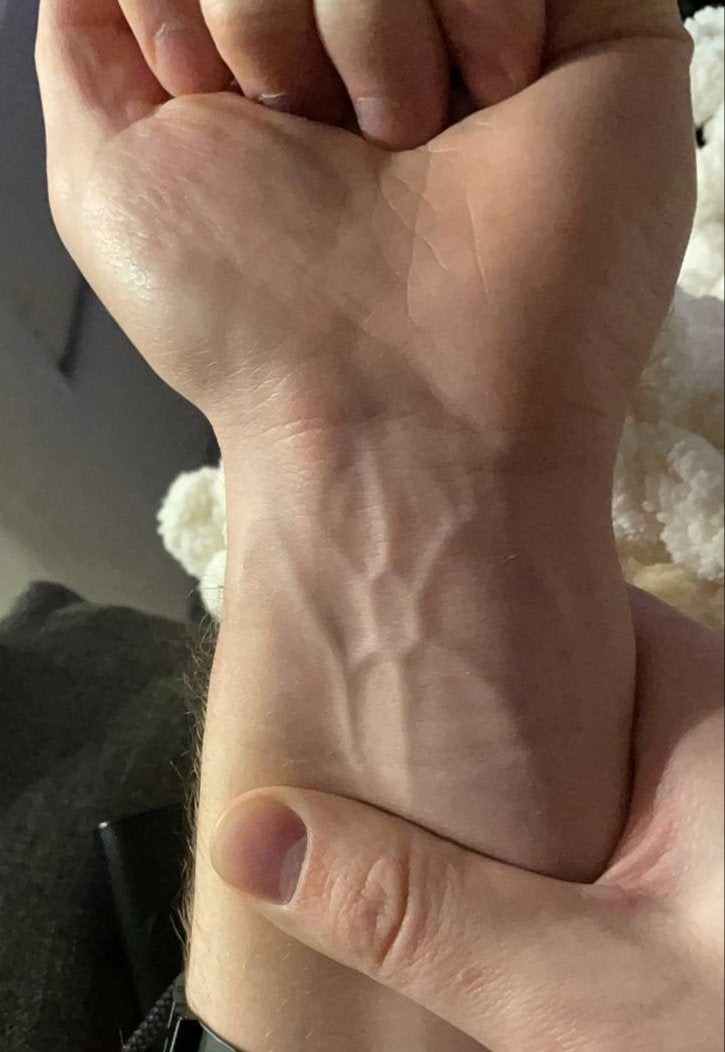 16.
The way this person inadvertently created their kitchen counter pattern with some seasoning on this plate:
17.
The way this frozen mud looks like a painting of a forest:
18.
This edge piece from a bag of Goldfish crackers: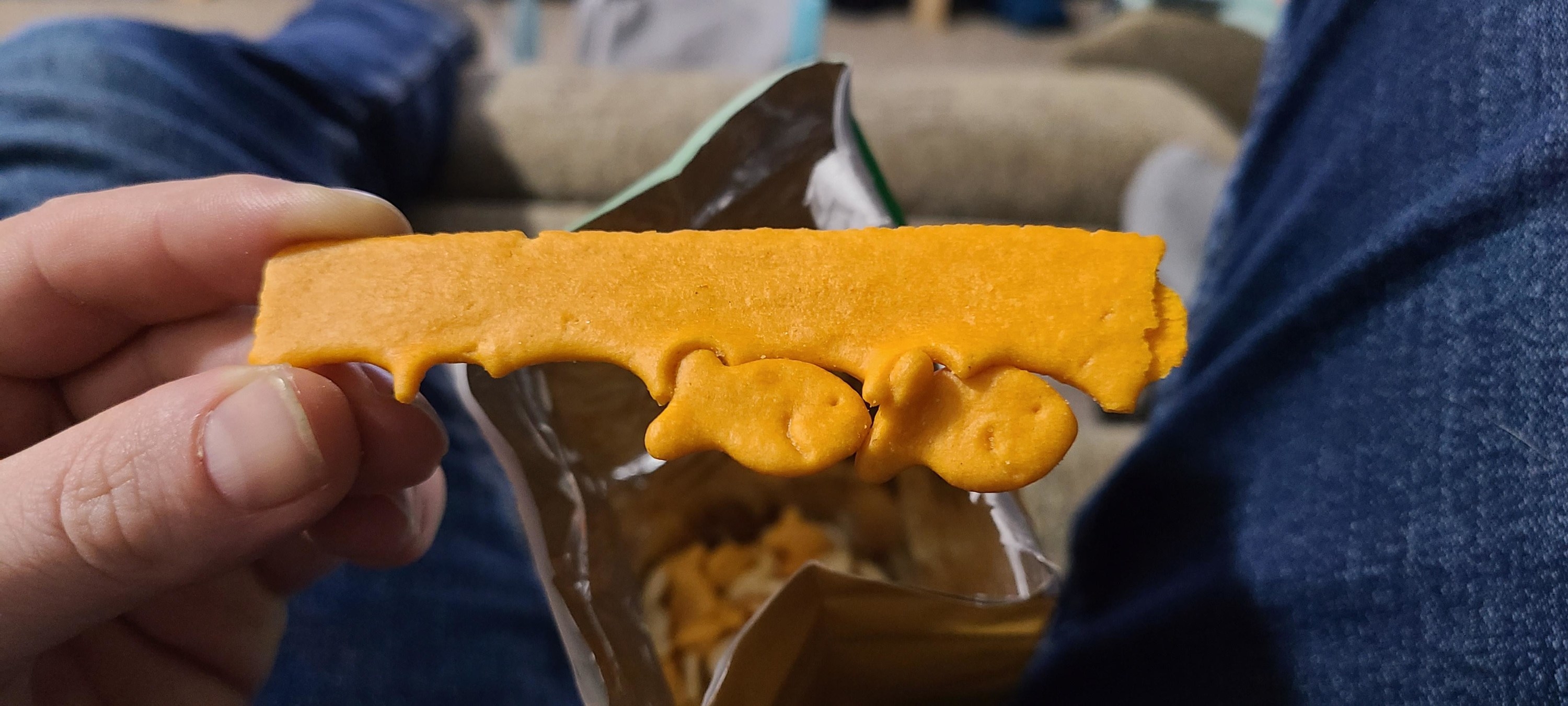 19.
This little piece of sock fuzz that looks like a flamingo: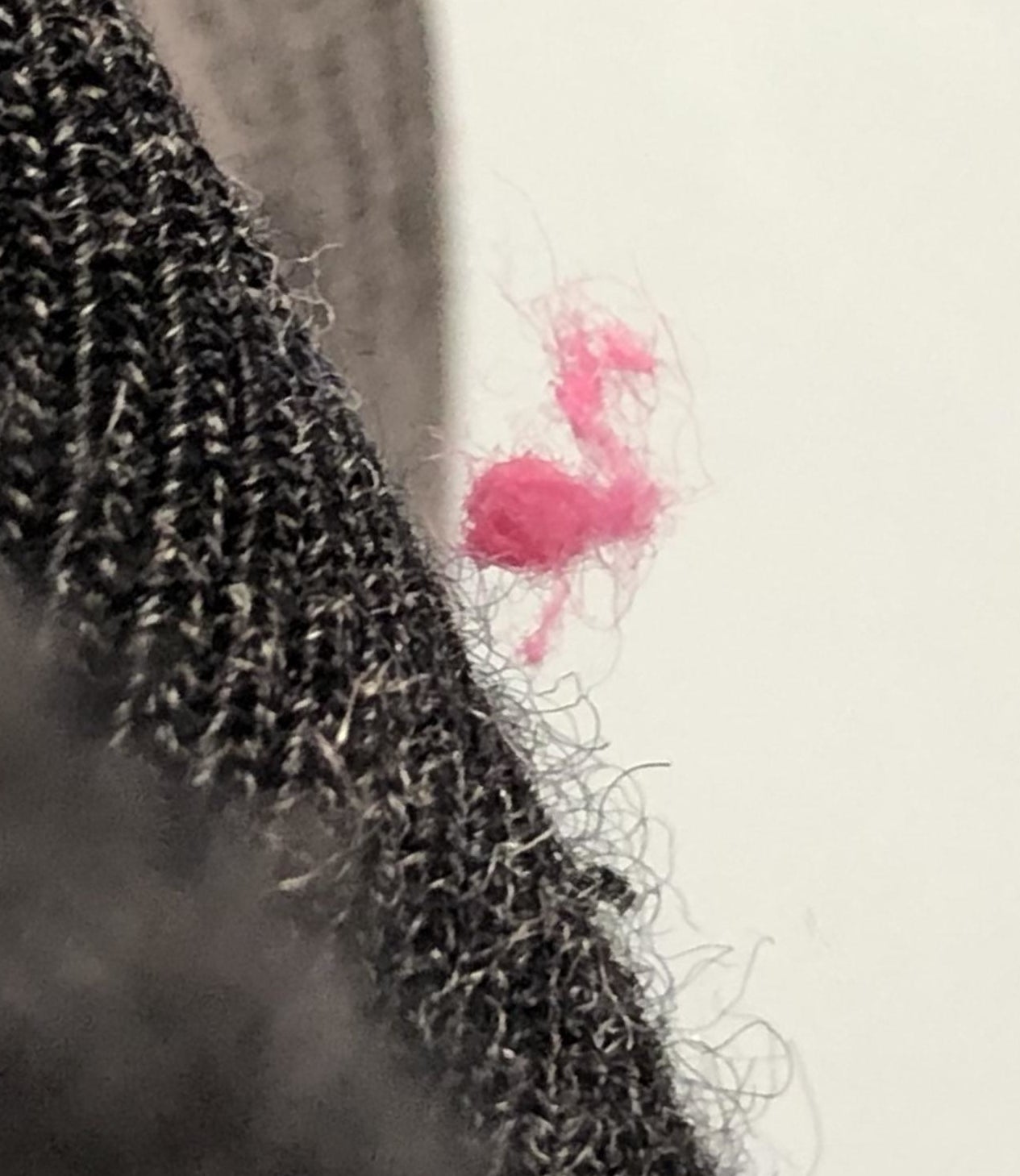 20.
This lizard just hanging out on a sponge using it as a raft in the sink.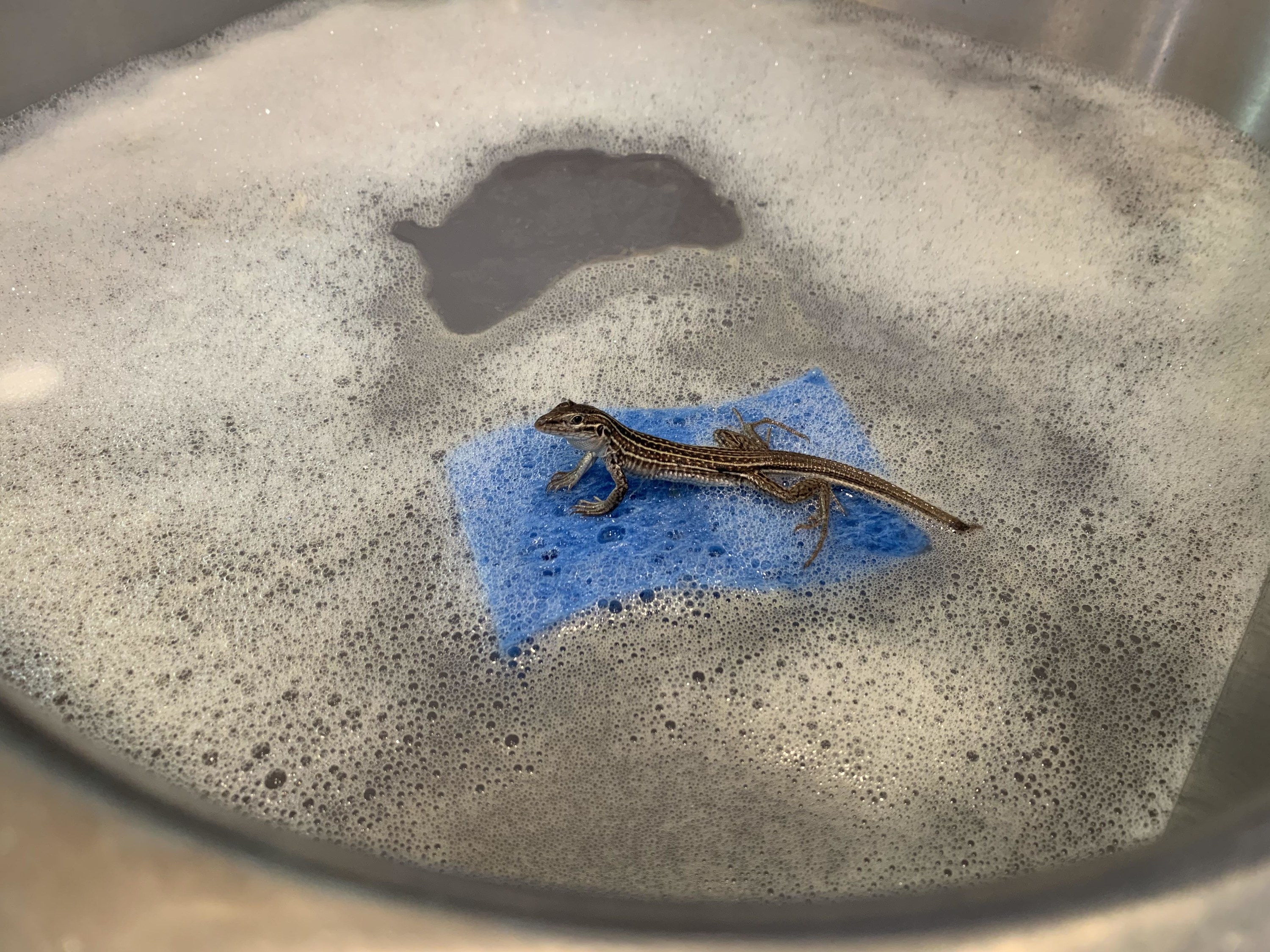 21.
And finally, this cute bird that landed on this person's shirt and fell asleep: