If you're like me and a child of the '80s, then it's probably safe to say that nostalgia holds a big place in your heart — I mean, we grew up with the best movies, after all. And one of the most iconic '80s movies is, of course, The Goonies.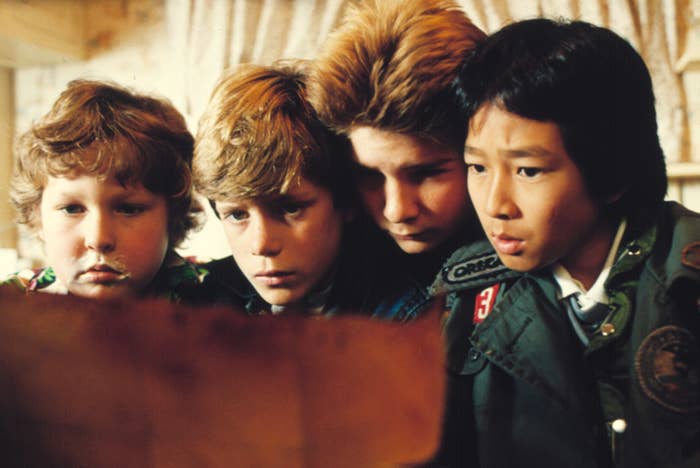 So when I heard there's an actual Goonies board game now, I got so excited I jumped up and did the truffle shuffle — okay, I didn't ACTUALLY, but my heart did.
The Goonies: Never Say Die is a new role-playing board game that comes to us from the creative minds at Funko Games.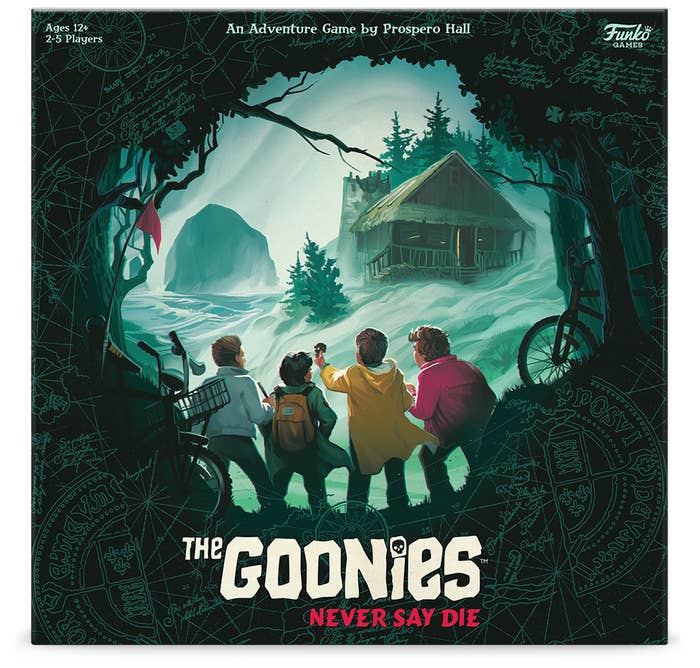 This is a story-driven strategy game for two to five players. The first story follows the one from the movie, but beyond that it's all new stories and adventures (9 in total!) — and here's the gist of how the game works:
Most of the players will get to play as one of the iconic heroes from the movie: Mikey, Mouth, Chunk, Data, or even Sloth.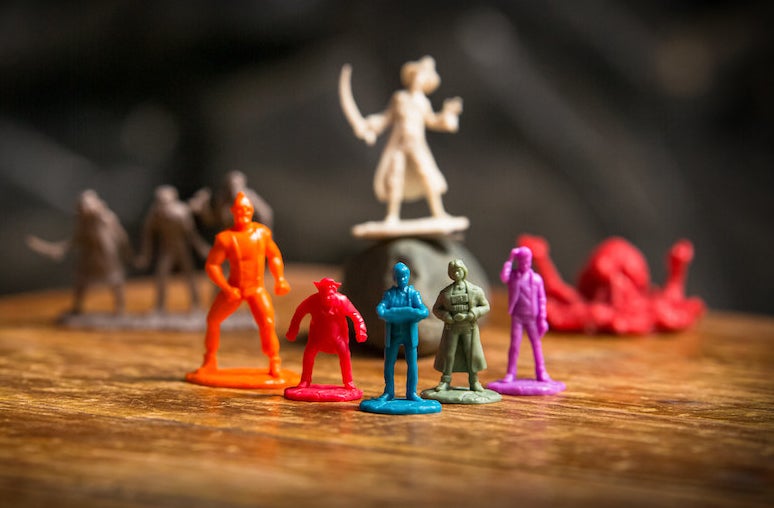 And then ONE player gets to be the Goondocks Master, who controls the "bad guys," aka the Fratellis and One-Eyed Willy.
If you're intimidated by the idea of trying out a role-playing game, don't worry. I'm a total noob when it comes to RPG board games, and I was able to pick up on the gameplay pretty easily. And, of course, there's a guide book, etc., so they got you covered.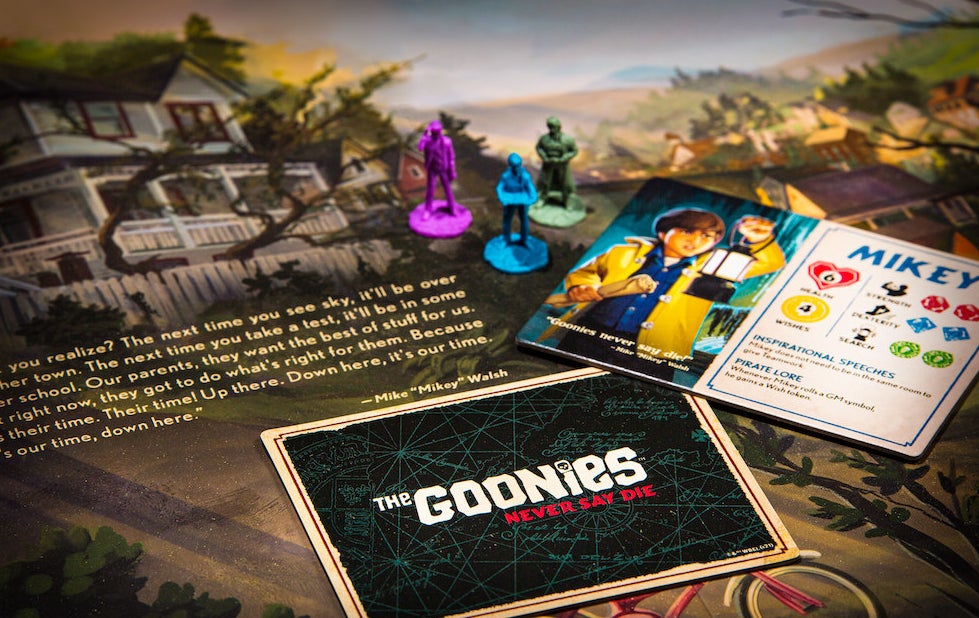 Aside from the fun gameplay, I thought the board itself and artwork in general was REALLY PRETTY.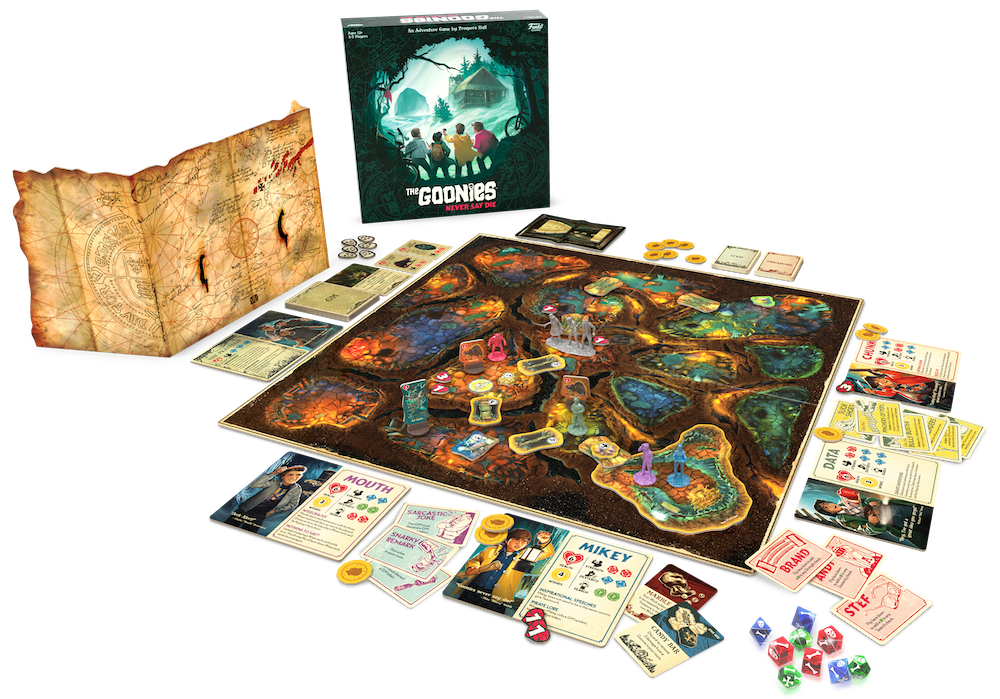 Just look at these treasure-like jewel tones!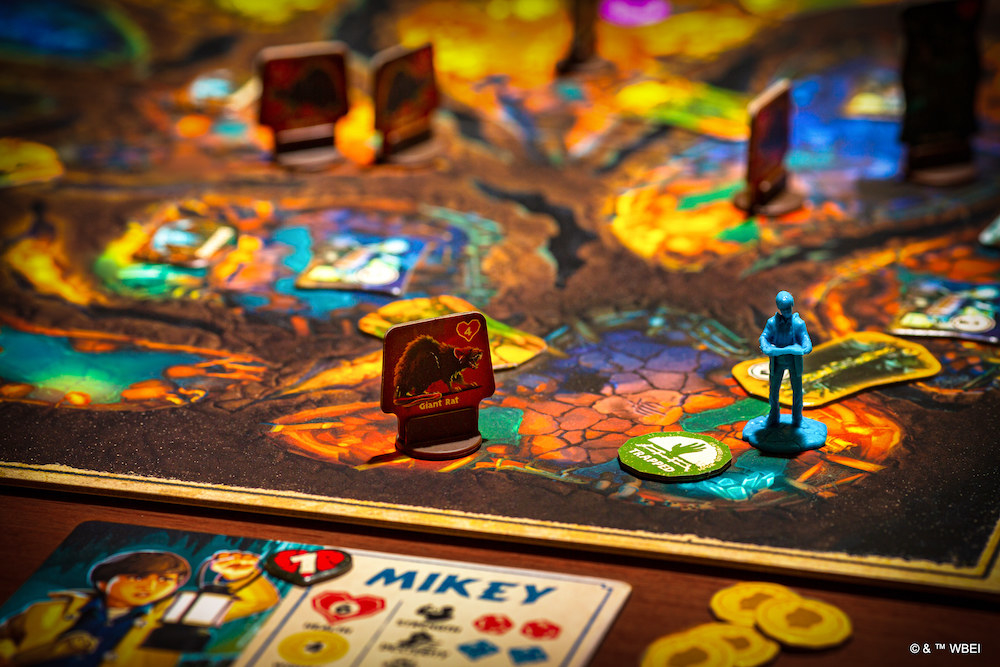 I mean, the character illustrations alone could be blown up to poster size and look great on your wall.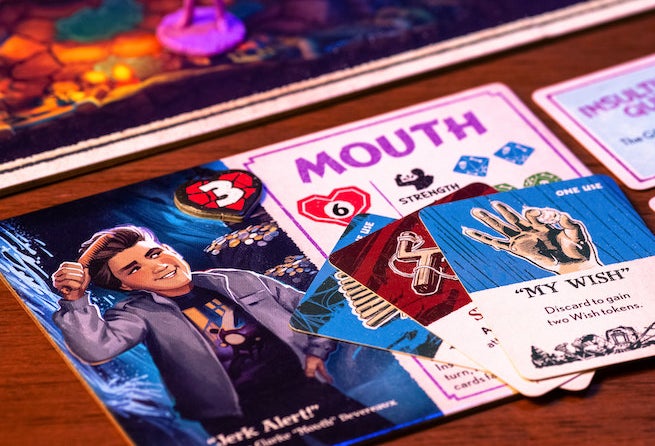 So, if you're feeling nostalgic — or you just like really fun board games — this is YOUR TIME! 10/10 would recommend checking out The Goonies: Never Say Die, available now at Target for $34.99.